There's no better company on a long road trip than listening to a good podcast. Dudefluencer's list of the best podcasts for men includes a variety of different options. Are you looking for something to make you laugh? How about learning a new skill? No matter what you're looking for, our list has something for you.
All of the podcasts on this list represent the same morals as Dudefluencer: championing vulnerability, empathy, and introspection in men. They are presented below in alphabetical order.
10 Percent Happier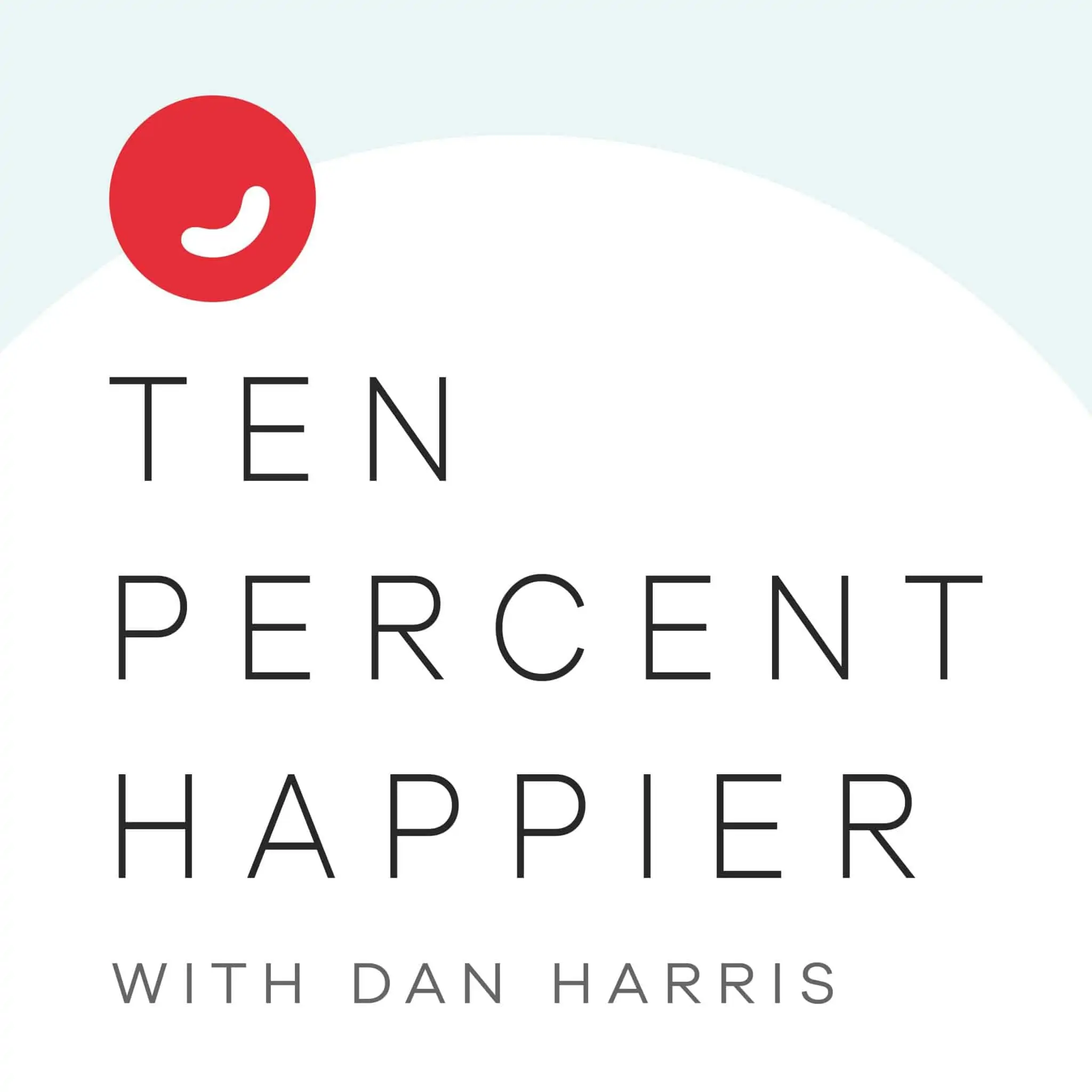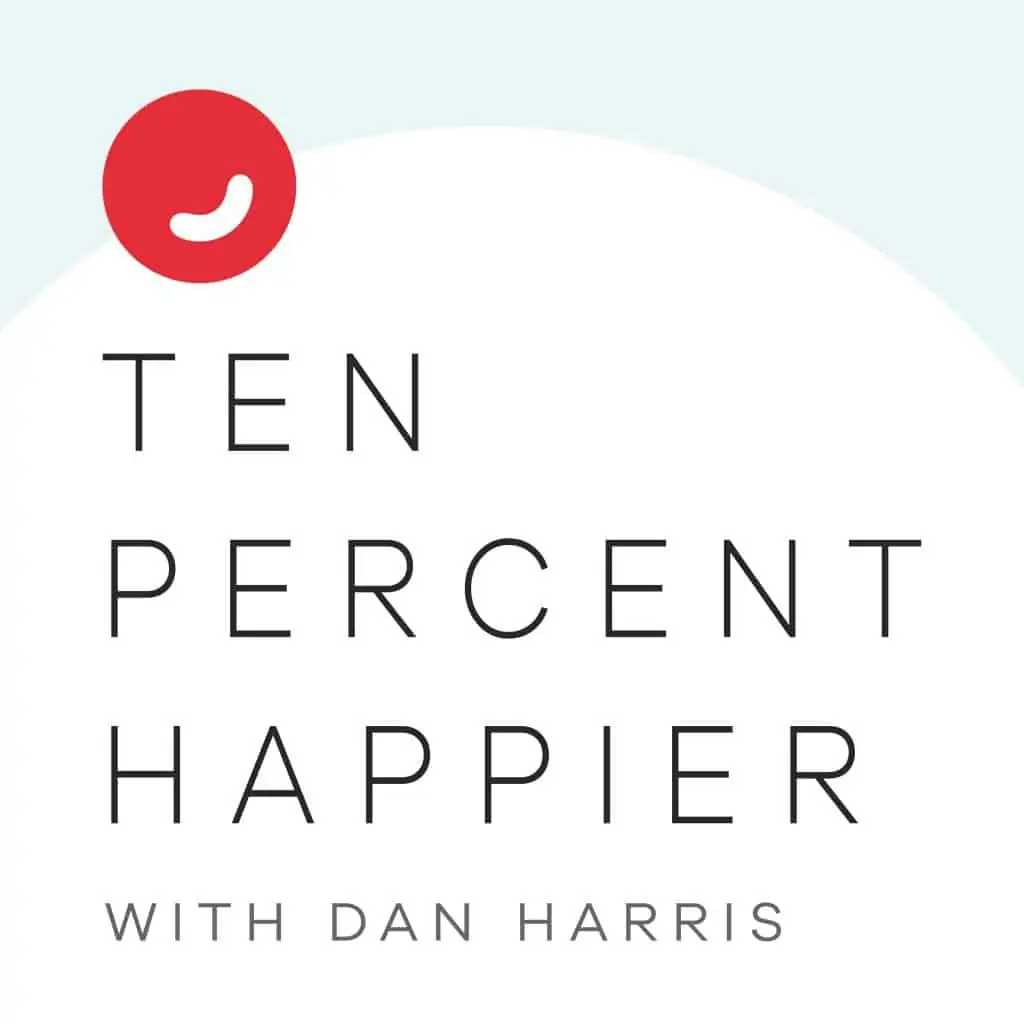 Dan Harris is the host of Good Morning America, best selling author of the 10% Happier Book, and the creator of the 10 Percent Happier podcast. This weekly podcast is all about self-improvement: whether it's working on your sleep or meditation, Harris wants to make you the best version of yourself. Training your mind doesn't have to be difficult, as Harris highlights in nearly every podcast episode. 10 Percent Happier is one of the best men's podcasts because every podcast episode introduces new concepts that will help you live the best version of yourself.
Episode to listen to:
Episode 221: All Your Sleep Questions, Answered – Sleep is essential, we all know that. This episode of 10 Percent Happier focuses on training yourself to get better sleep. Dr. Matthew Walker comes onto the show to share the findings of what happens if you aren't getting enough quality sleep as well as all of the tips and tricks he's learned from decades of sleep analysis.
Find them on:
Apple Podcasts, Spotify, 10% Happier Podcast
Art of Manliness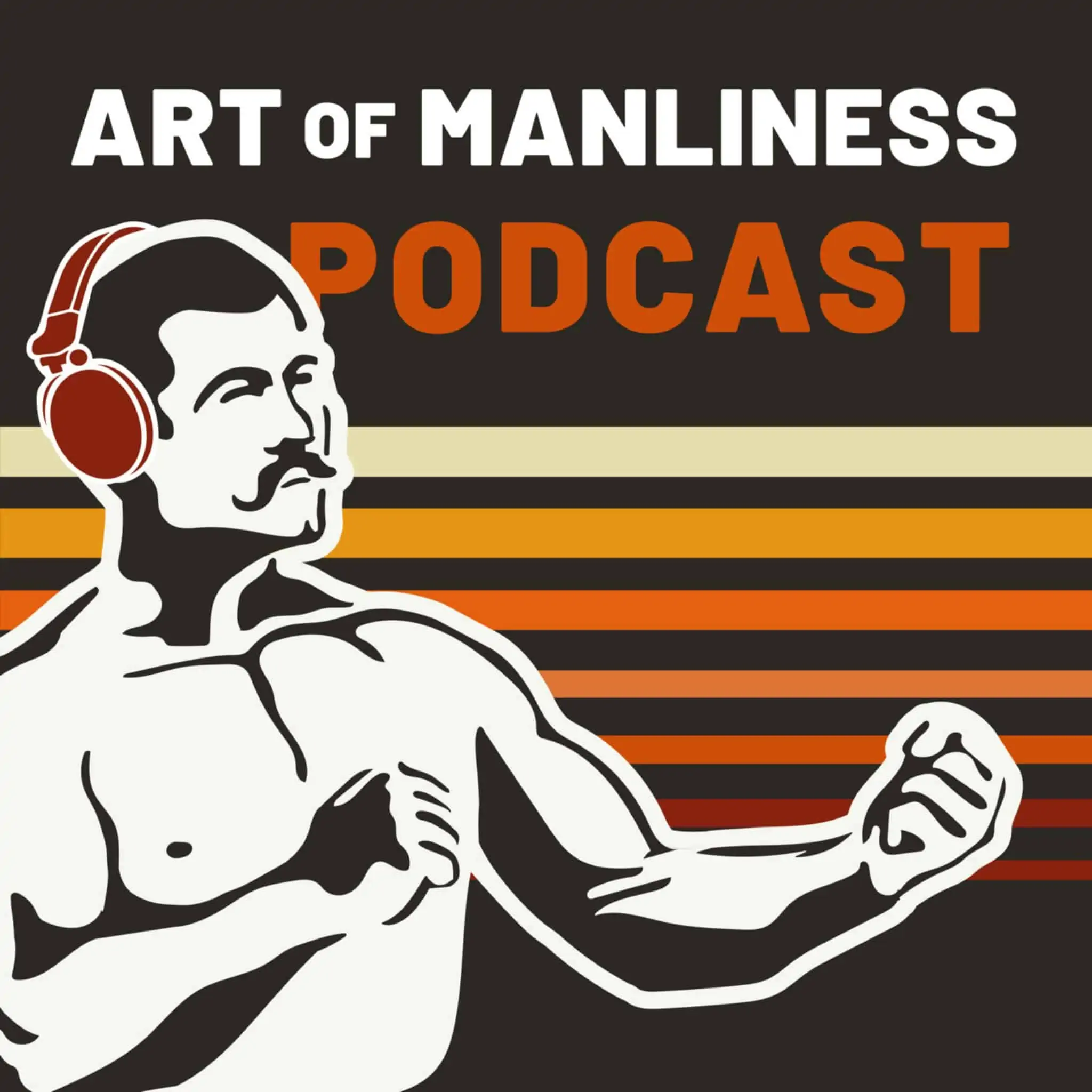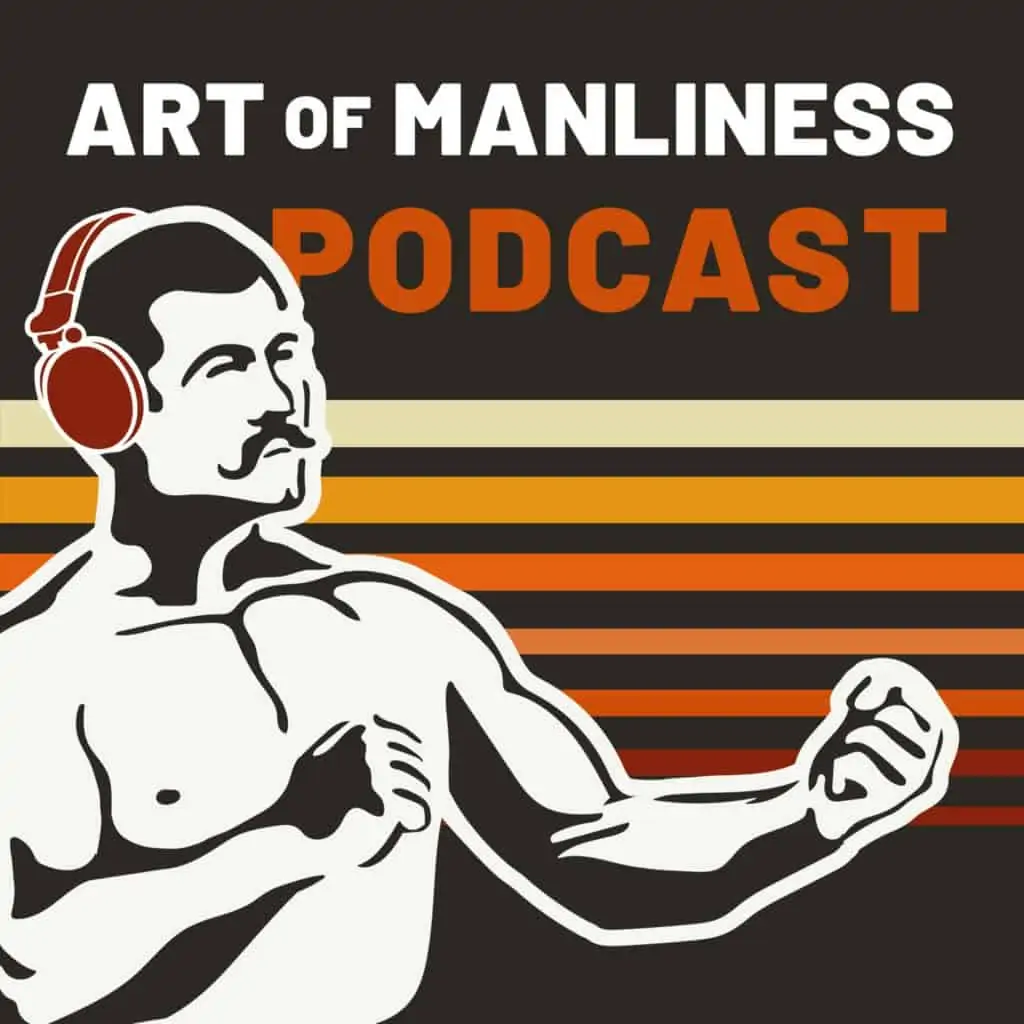 Let's start by reminding everyone that The Art of Manliness is one of the original men's resources on the web, and their Art of Manliness Podcast is even better. At a whopping 621 episodes, this podcast mixes practical advice, good conversation, and a myriad of interesting guests together to create one of the best men's podcasts available. If you're looking for a podcast to motivate and help you grow, definitely check out The Art of Manliness podcast.
Episode to listen to:
Episode 168: Deep Work with Cal Newport – Cal Newport came onto my radar after my wife mentioned his work with flow to me. After listening to this episode, I absolutely understand why she holds him in such high regard. This episode focuses on deep work and productivity that will have you rethinking how you focus on tasks.
Find them on:
Beautiful Anonymous
I've mentioned Chris Gethard's name before when talking about comedy and depression, but his podcast Beautiful Anonymous might be even better than his stage show. The concept is simple: Gethard has an anonymous guest on the show for at least an hour, and he cannot hang up first. There's something beautiful about the way Gethard's personality allows complete strangers to open up about their fears, lives, and everything in between. For a spot on the list of the best men's podcasts, Beautiful Anonymous is unique in that it's lessons don't come from prominent name guests, but everyday people we may never know.
Episode to listen to:
Episode 219: Romantic Wrestler – I love professional wrestling, introspection, and Chris Gethard. There may be no better combination of these three things than this recent episode of Beautiful Anonymous featuring an independent wrestler going through a break-up during COVID-19. It's incredible how warm and kind Gethard is and how he manages to get this anonymous wrestler to truly open up.
Find them on:
Apple Podcasts, Spotify, Earwolf
The Ground Up Show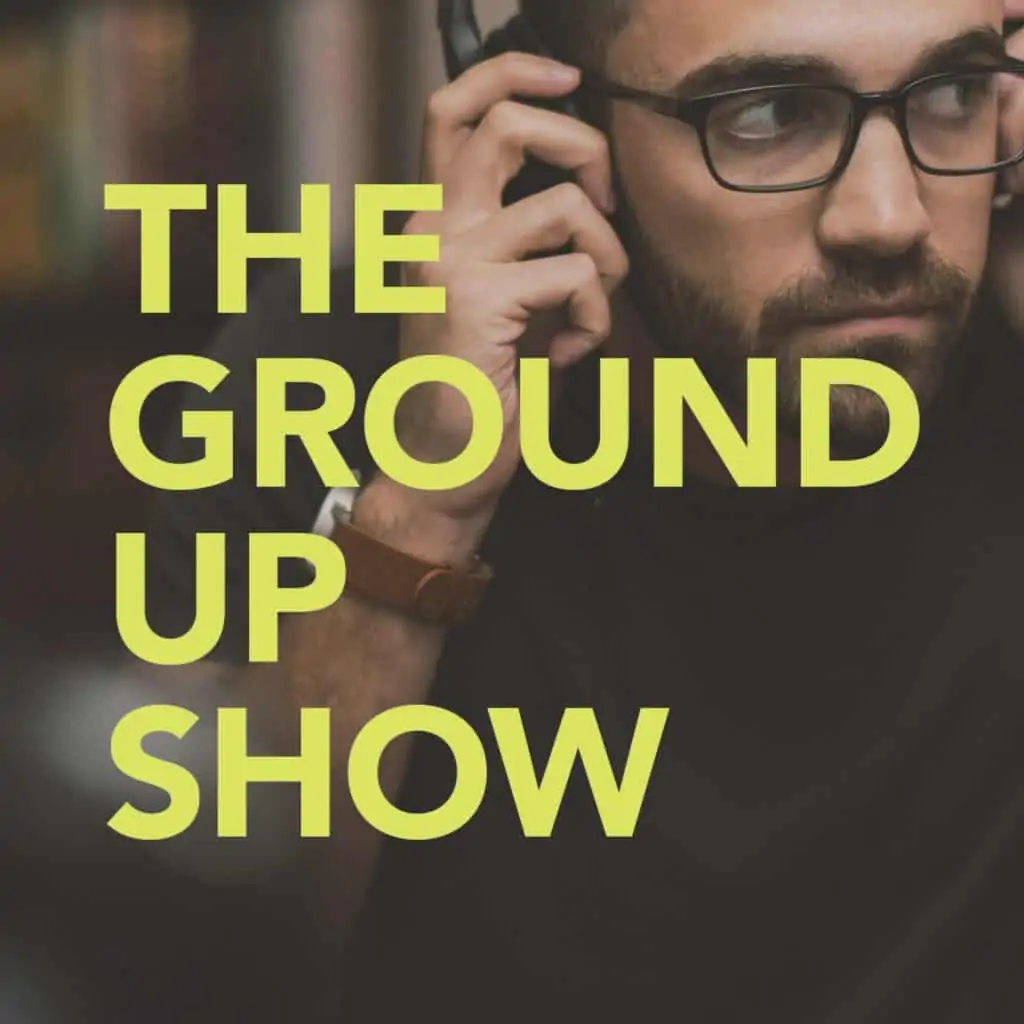 I've mentioned Matt D'Avella numerous times on Dudefluencer and for a good reason. But as great as his Youtube channel is, D'Avella's podcast The Ground Up Show might be better. If you're looking for a podcast that's all about self-improvement, this podcast features some of the best motivational material on the internet. The Ground Up show offers interesting subject matter that is intended for one thing: to make you the best version of yourself possible. Just a quick note, it doesn't seem like The Ground Up Show is still updating, but definitely go back to some of the past episodes and give them a listen.
Episode to listen to:
Episode 110: Overcoming Anxiety – D'Avella has been open about his anxiety on his Youtube channel, and it's nice to hear his conversation with Caroline Zook of Wandering Aimfully discuss their personal stories and experiences. Men need to do a better job communicating that they might not be feeling okay, and listening to others speak openly and honestly, might be an excellent first step in the right direction.
Find them on:
Apple Podcasts, Spotify, Youtube
The Mortified Podcast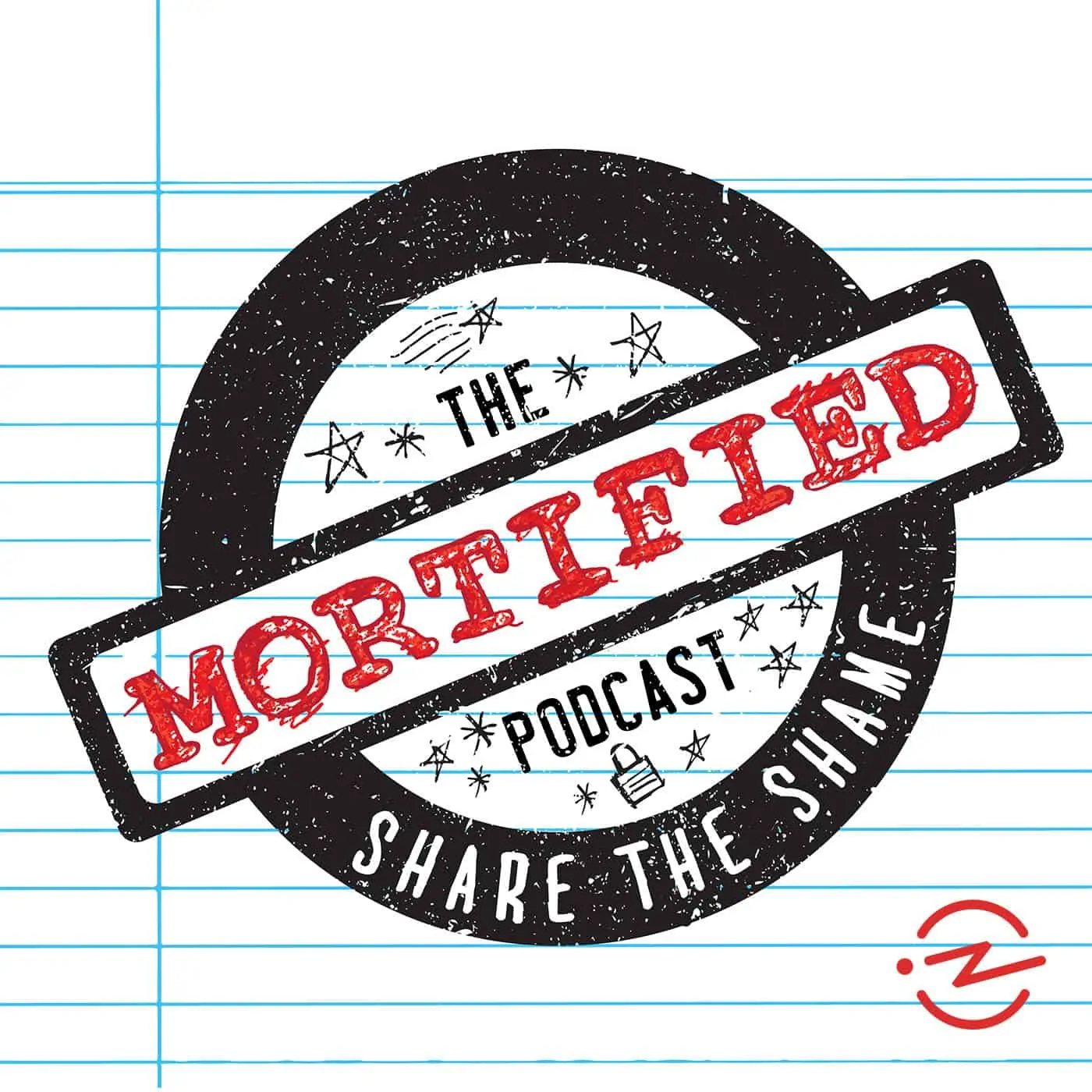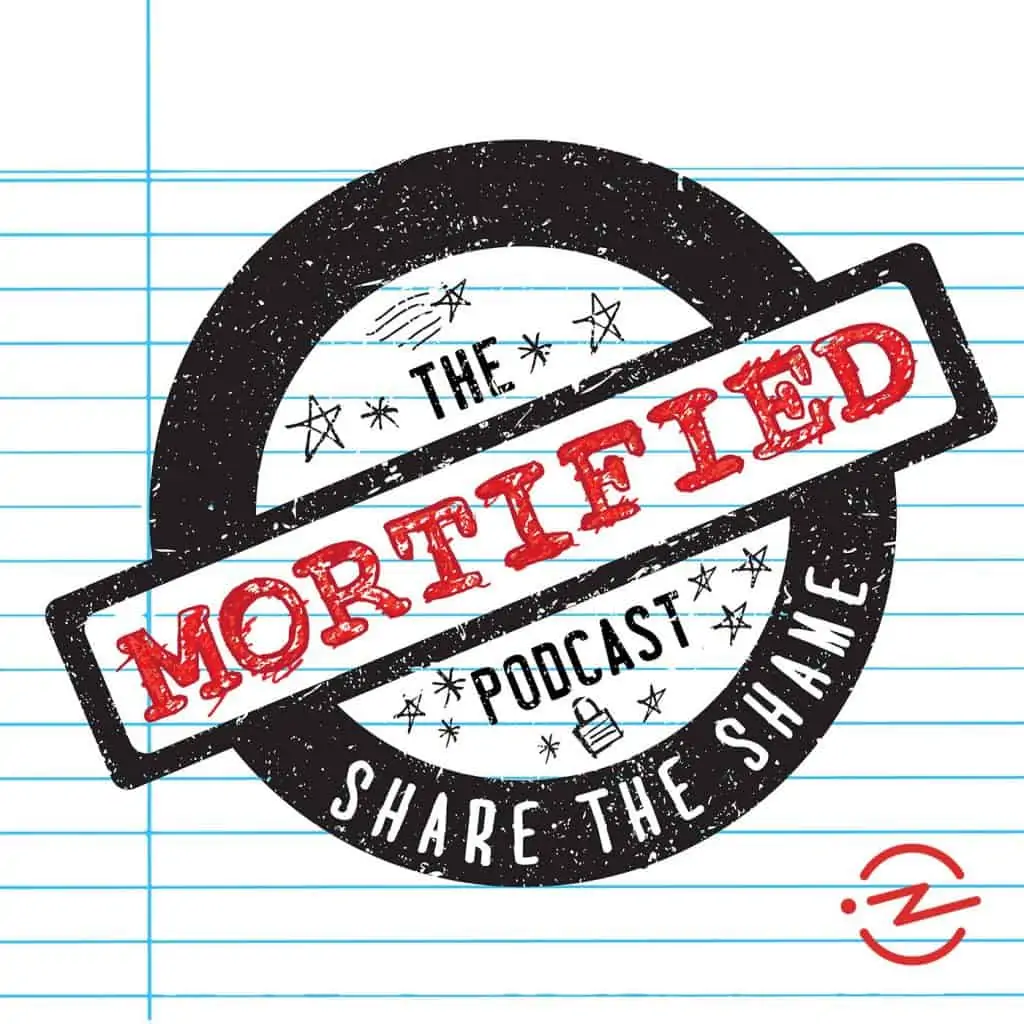 Everyone has an embarrassing story from high school: few of us have the guts to go on stage or be recorded on a podcast telling that story. But that's precisely what The Mortified Podcast is all about. It's a show that's all about retelling those weird, funny, and personal stories from when we were growing up and trying to figure out our lives. A lot of the show is funny, there's also something heartwarming about being able to revisit our nerdiest moments, and be willing to show enough vulnerability on stage to tell that story to an infinite number of strangers in the room.
Episode to listen to:
Episode 175: I Don't Get How Sex Works – When I was a kid, I once wrote erotic fiction about Lola Bunny from Space Jam. That's pretty damn embarrassing, so it made me feel a lot better listening to this episode of The Mortified Podcast as one of the speakers tells the story about writing erotic fiction as a teenage virgin. Remembering how innocent (and dumb) we were as teenagers are always good for a laugh, and this episode definitely does that.
Find them on:
Apple Podcasts, Spotify, The Mortified Podcast
The Hilarious World of Depression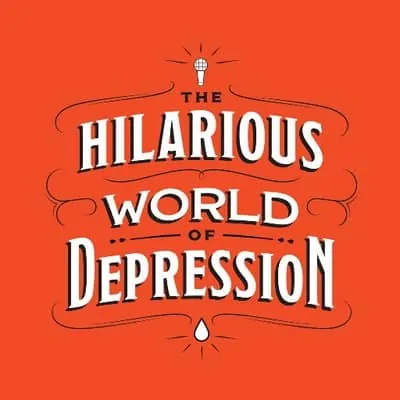 Comedy and depression go hand in hand, so it makes sense that someone would create a podcast entitled The Hilarious World of Depression. Radio host John Moe interviews comedians about their relationship and experiences with depression resulting in moving and hilarious conversations. Men need to feel more comfortable talking about mental illness, and Moe creates a space where all of his guests feel safe and comfortable enough to share their personal stories. Featuring celebrity guests such as Paul F. Tompkins and Mike Birbiglia, The Hilarious World of Depression is one of Dudefluencer's best podcasts for men.
Episode to listen to:
Mark Duplass Has Two Speeds: Go and Crash – I was super tempted to include podcast episodes featuring Mike Birbiglia, Chris Gethard, and Neil Brennan. Still, this episode featuring Mark Duplass is moving and invigorating. While on the road to success, Duplass was confronted with depression, and while he tried to tough it out, he realized it wasn't going to work. The traditional masculine depression story. If you're struggling with mental illness and are looking for some potential solutions, give this episode a listen.
Find them on:
Men in Blazers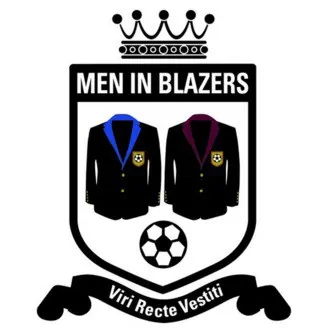 Few media personalities have done more for the promotion of soccer in America than the Men in Blazers. Founded in 2010, Roger Bennett and Michael Davies have brought their love of football to millions of listeners and helped develop an entirely new generation of fans. Without a doubt, Men in Blazers is the absolute best sports podcast around with whip-smart conversations with elite athletes, intriguing celebrity guests, and a wealth of knowledge about the world's most popular sport.
Episode to listen to:
USMNT WCQ Failure Retrospective – No American soccer fan wants to relive the United States Men's National Teams' failure in qualifying for the 2018 World Cup. Still, Bennett and Davies do make remembering it all a bit more manageable. There's no better emotional retrospective of one of the worst moments in U.S. soccer history than this episode of Men in Blazers.
Find them on:
Apple Podcasts, Spotify, Men in Blazers
Modern Manhood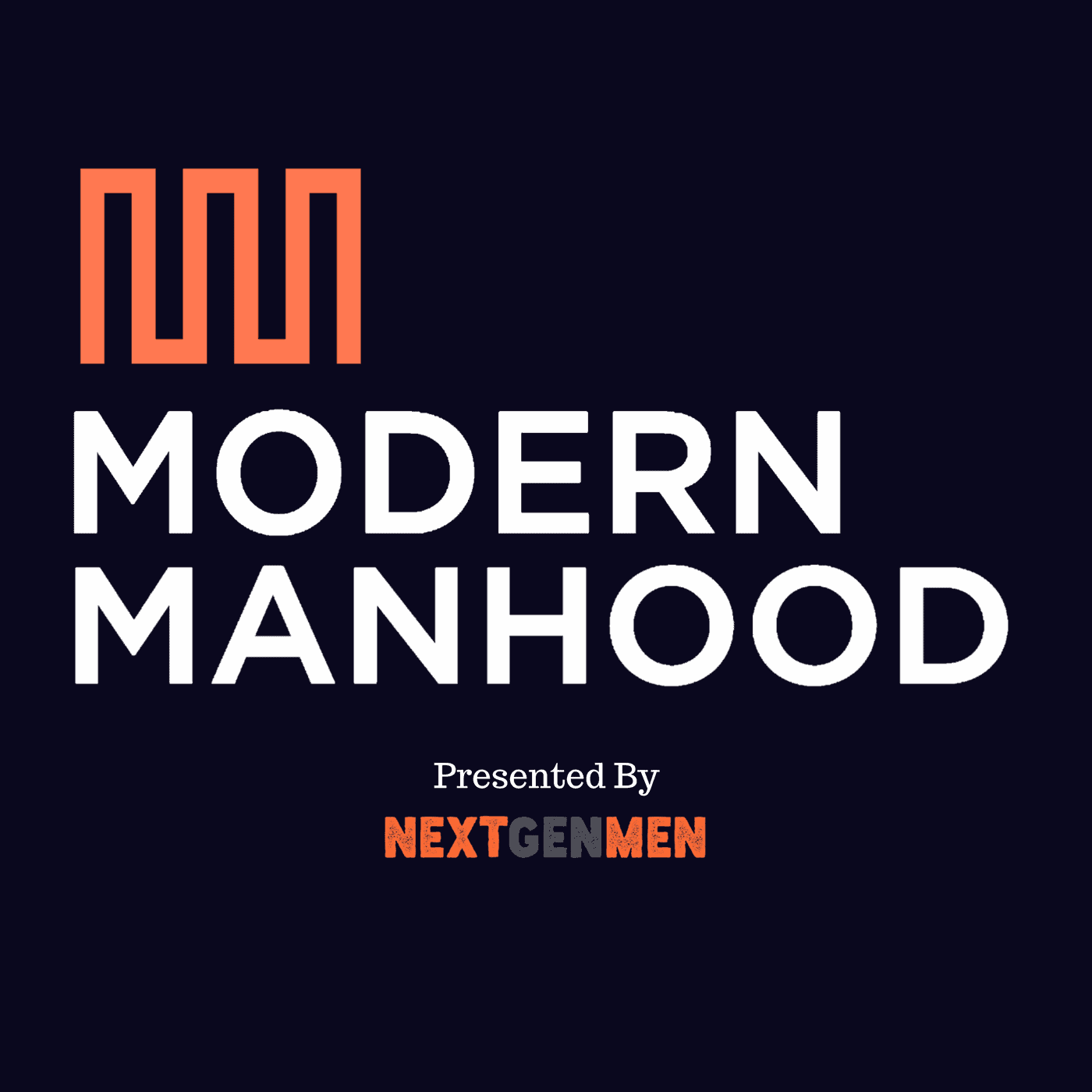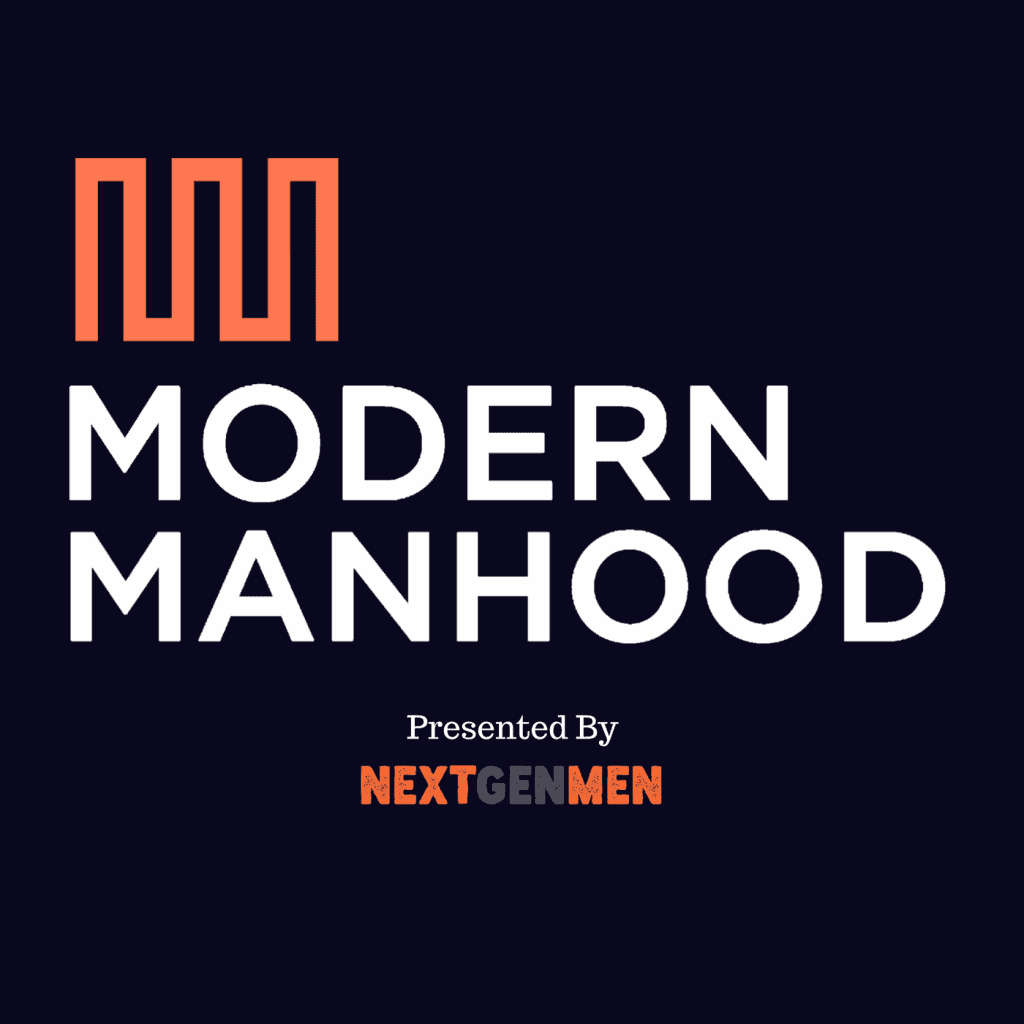 The Modern Manhood Podcast encourages men to talk about just that: what it means to be a man in modern society. Supported by NextGenMen and the Alberta Podcast Network, The Modern Manhood Podcast offers interviews on a range of diverse topics revolving around masculinity. Each show tackles a different aspect of masculinity and presents introspective conversations about fatherhood, brotherhood, and manhood.
Episode to listen to:
Masculinity in a Word – Guest Tim Wegner of The Man Effect comes onto this episode of the podcast to discuss masculinity. How do we define it? What does it even mean? This episode is an excellent introduction to men who are beginning to rethink what it means to be a man as host German Villegas gets into the nitty-gritty of masculinity.
Find them on:
Apple Podcasts, Spotify, Libsyn
Under the Skin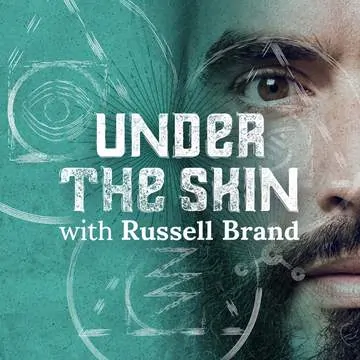 Russell Brand arrived in America on the big screen in Forgetting Sarah Marshall as one of the most memorable characters in comedic cinema: Aldous Snow. In 2017, Brand launched a new podcast Under the Skin, where he interviews entertainers, academics, and comedians. While funny, Brand isn't afraid to go below the surface in his interviews, allowing his guests to open up and show sides of themselves the public doesn't often get to see. So if you're hoping to find a podcast where your favorite celebrity guests display a more vulnerable and introspective nature, Brand's Under the Skin should be your next favorite podcast.
Episode to listen to:
Episode 85: Vulnerability and Power – Brand interviews guest Brene Brown on this episode about power and vulnerability. For an hour, both talk about a variety of subjects, including the preparation of performances and her Netflix special The Call to Courage. More than anything else, this is just two fascinating people having a robust conversation together.
Find them on:
Apple Podcasts, Spotify, RusselBrand.com
Unhustle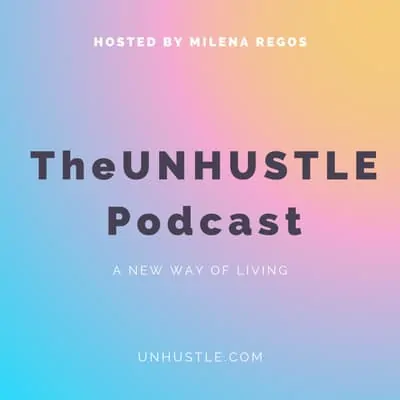 Everyone struggles with spending too much time at work. And when the idea of "Hustle Culture" has infiltrated mainstream thinking, leaders such as Milena Regos must present the opposite viewpoint. That's what The Unhustle Podcast is all about. Each new podcast episode tackles the realities of burnout while interviewing exciting guests who share their own personal stories. Male millennial burnout is real, and The Unhustle Podcast makes our list of the best podcasts for men because it isn't afraid to talk about how to get yourself out of an unhealthy work cycle.
Episode to listen to:
Episode 6: Declutter and Simplify Your Life – For a time, you couldn't escape Marie Kondo. In this podcast episode, Regos and her guest Kathleen Audet, discuss simplifying your life. Sometimes your best experience is a minimalist life, and it's fascinating to listen to how much self-improvement happens when you decide to declutter.
Find them on:
Apple Podcasts, Spotify, Unhustle on Anchor.Fm
You Made it Weird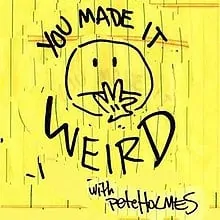 I came across Pete Holmes's podcast after watching a clip from his interview with John Mulaney. As I dived deeper into different episodes of You Made it Weird, it felt like Holmes was welcoming me into his life as a friend rather than a listener. Through interviews with fellow comedians, musicians, and entertainers, Holmes manages to display unwavering vulnerability and growth as a man. Because of these lessons, Holmes delivers weekly, there's no doubt You Made it Weird is one of the best podcasts for men.
Episode to listen to:
Episode 236: Harris Wittels Returns – The late Harris Wittels joins the podcast detailing his difficulty with sobriety. Holmes listens intently while also granting Wittels the space to explore his headspace. It's a hard listen- but a necessary one.
Find them on:
Apple Podcasts, Libsyn, Spotify
Zen Parenting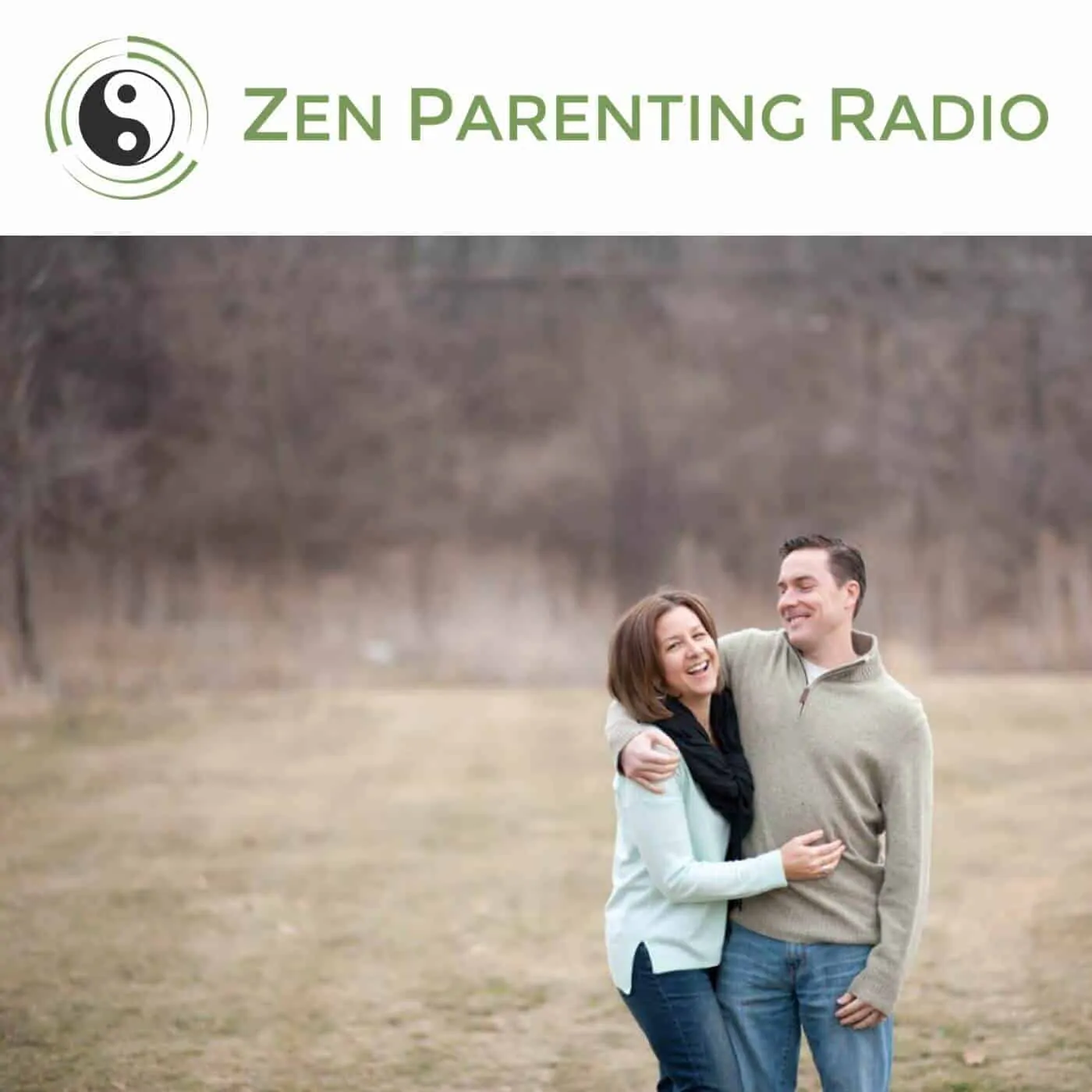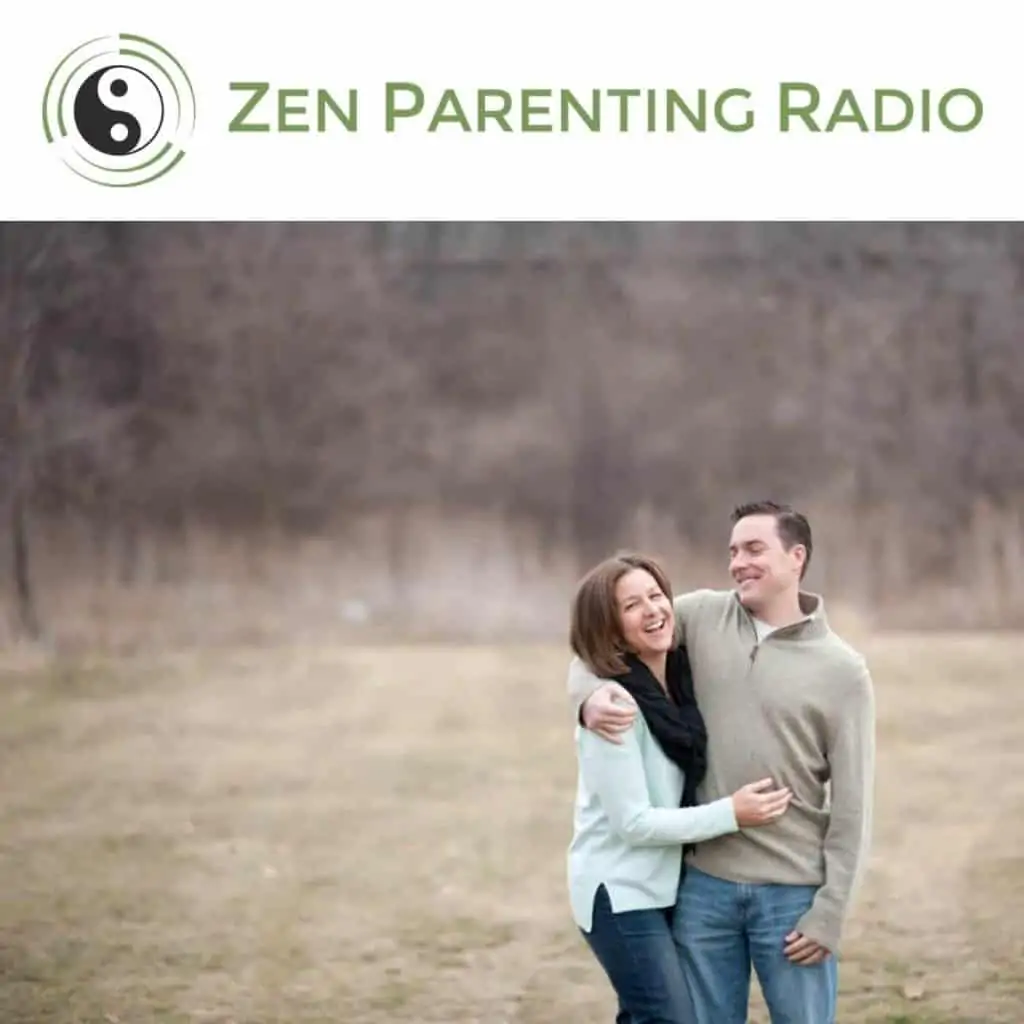 I've spoken to Todd Adams numerous times, as well as referenced his men's support group, Tribe's Men's Group, in plenty of articles. Now it's time to highlight another one of Adams' endeavors, The Zen Parenting podcast. Adams, alongside his wife and co-host, Cathy, they present mindful conversations about parenting. The married couple finds ways to merge together humor, pop culture, and great advice into every podcast episode. Come for the parenting advice, stay for the witty banter as Zen Parenting is one of the best podcasts for men available.
Episode to listen to:
Episode 553: What Self-Care Really Is – I chose to highlight a new episode of Zen Parenting because the subject matter is so important. The episode is terrific as Cathy and Todd both go over what self-care means and how important it is for parents to give themselves that self-care time. If you find yourself overwhelmed and looking for answers, give this Zen Parenting episode a listen, and it might give you some ideas on how to take of yourself and be the best parent you can be.
Find them on:
Apple Podcasts, Spotify, Zen Parenting Radio
The Dudecast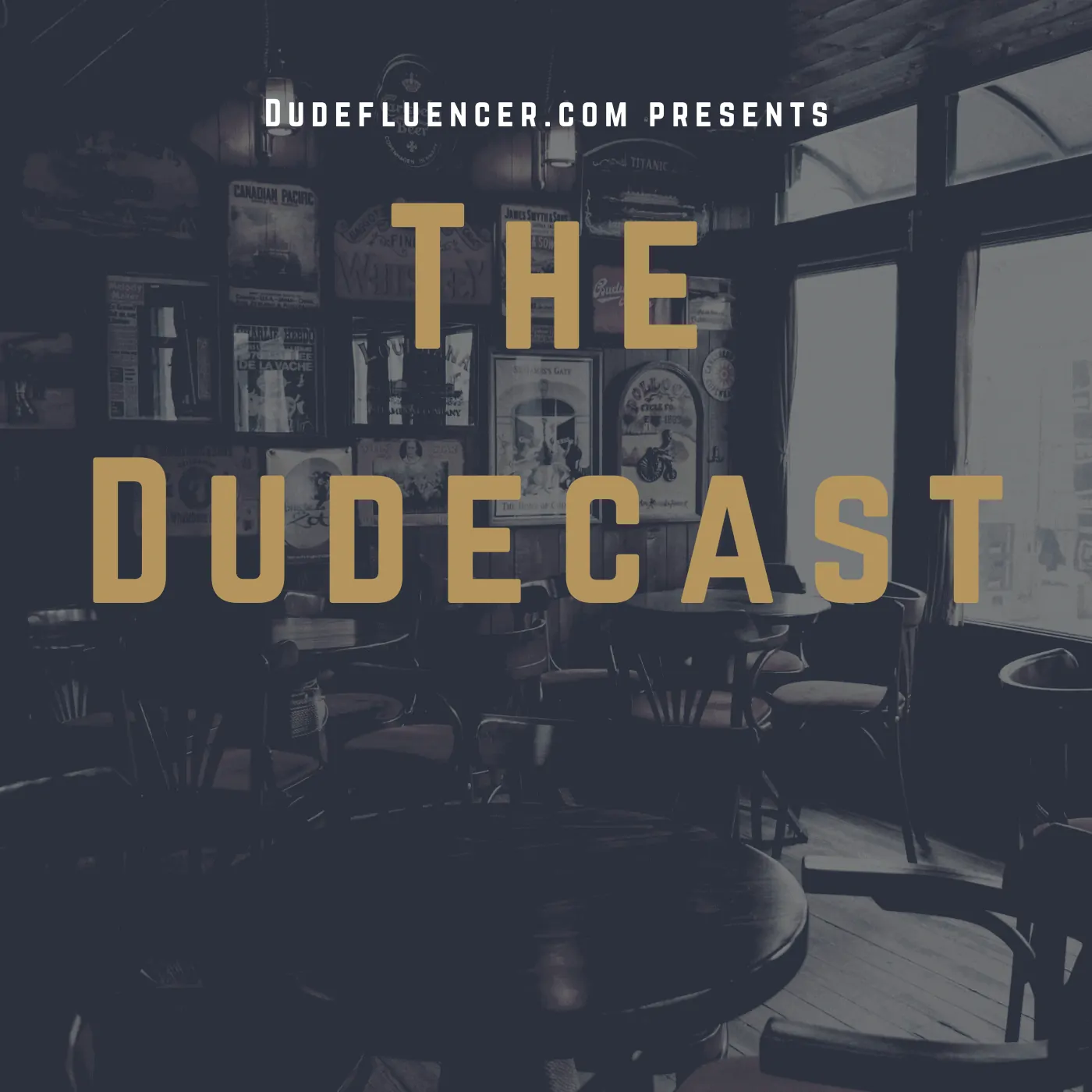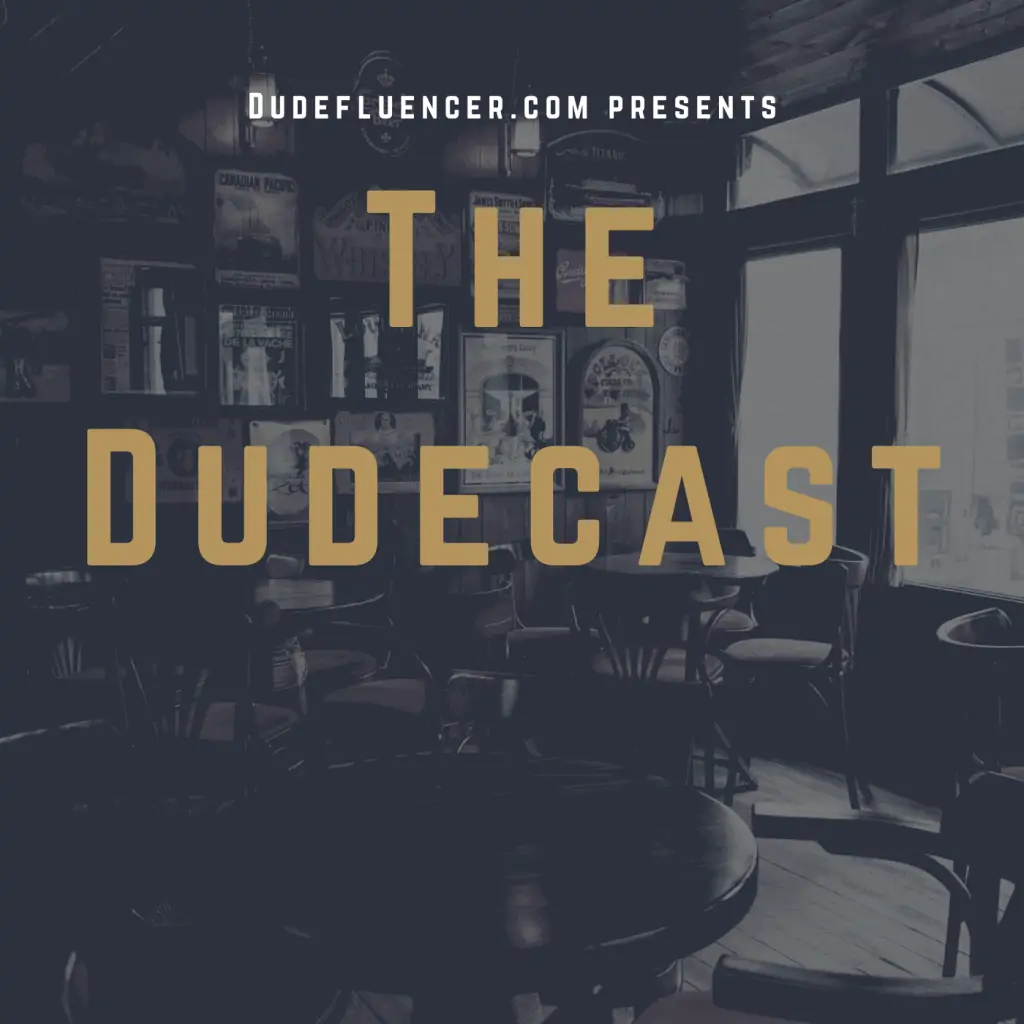 I wanted to wait until the end to chat about Dudefluencer's weekly podcast, The Dudecast. Our goal is to feature real conversations about masculinity and what it means to be a man. You can find us on Apple Podcasts, Google Podcasts, and Spotify.
Make sure to follow us on Facebook and Twitter!
If you enjoyed this, be sure to check out some of my other pieces here on Dudefluencer:
The Manly Man's Guide to Rom-Coms For Guys
How To Be A Better Boyfriend in 4 Easy Steps
The Ultimate Men's Fashion Guide