Update (July 20, 2020): This post has been refreshed to reflect current research and to include additional information.
So you've just gotten the call: one of your best friends is getting married and they want you to be a groomsman.
First thought: "Hell yeah, I'm in."
Second thought: "I'm going to throw you the best bachelor party."
Third thought: "Shit. What else am I supposed to do? How do I be a good groomsman, let alone a great one?"
Don't worry. I've got you covered to show you how to be a great groomsman. Why me, you ask? I've not only been a groomsman and a best man, but I'm also recently married—and I happened to have some of the best groomsmen a guy could ask for thank's to building close male friendships throughout my life.. So in addition to groomsman basics, our groomsmen guide offers a few extra tips to make sure you go above and beyond the duties of a traditional groomsman.
1. How to be a groomsman 101: Plan the bachelor party
Every groomsmen guide has to start with one thing: help plan the bachelor party. Usually, the best man takes the lead and the rest of the groomsmen offer suggestions and ideas and help coordinate the event.
Nearly every guy in America has seen (or at least has heard about) The Hangover. You know, meek guy and buddies go to Vegas, wake up the next morning with no idea of what happened, and return to life otherwise changed. Like a drunken Hero's Journey involving your handsome friend Bradley Cooper.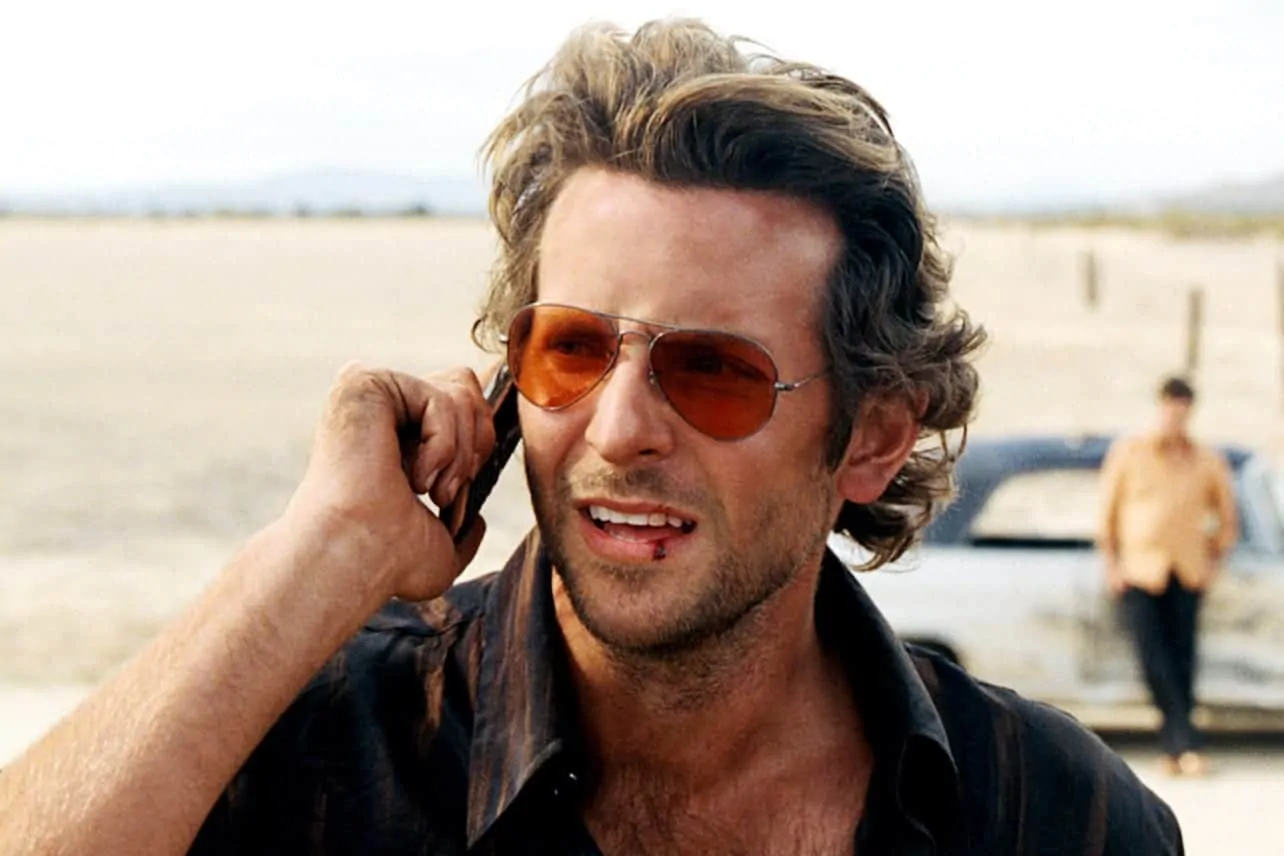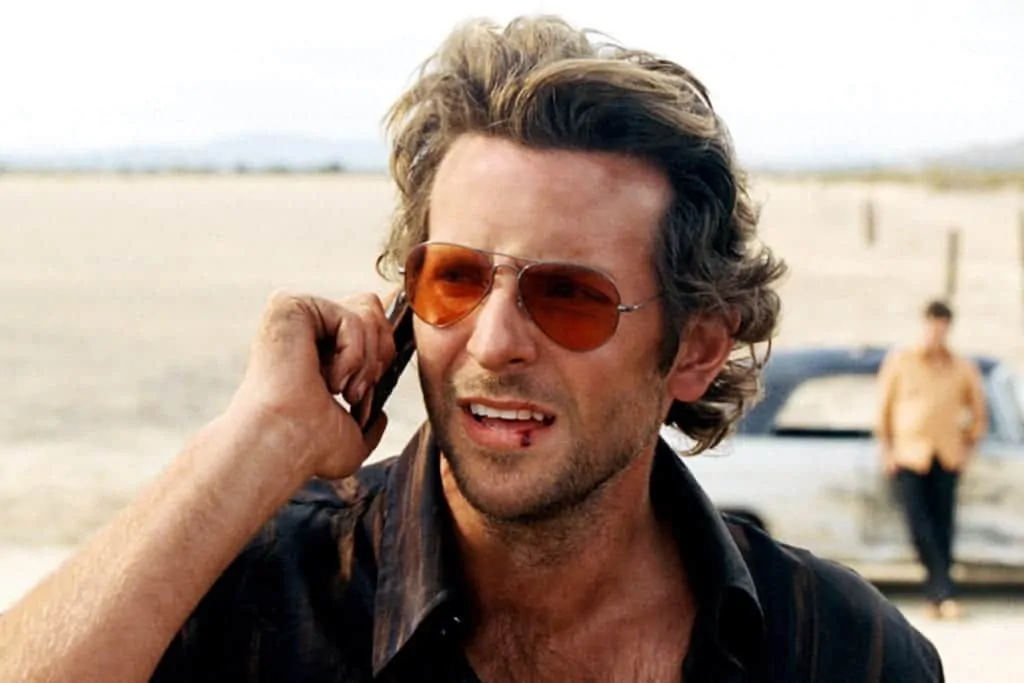 And sure, some bachelor parties involve non-stop booze, strippers, and memories hopefully forgotten (before word gets to the bride). But not every bachelor party needs to be a shot-for-shot recreation of Animal House or Old School.
The key to being a groomsman is to think about the groom and his interests. What do they want to do? What activities do they enjoy? Prioritize that over any "traditional" ideas of what you think a bachelor party should look like.
For my bachelor party, we decided as a group to fulfill one of my childhood dreams: go to WrestleMania. There's a good chance that I saw more shirtless, sweaty, oiled-up men in their underwear than my wife did at her bachelorette party. But that isn't the point.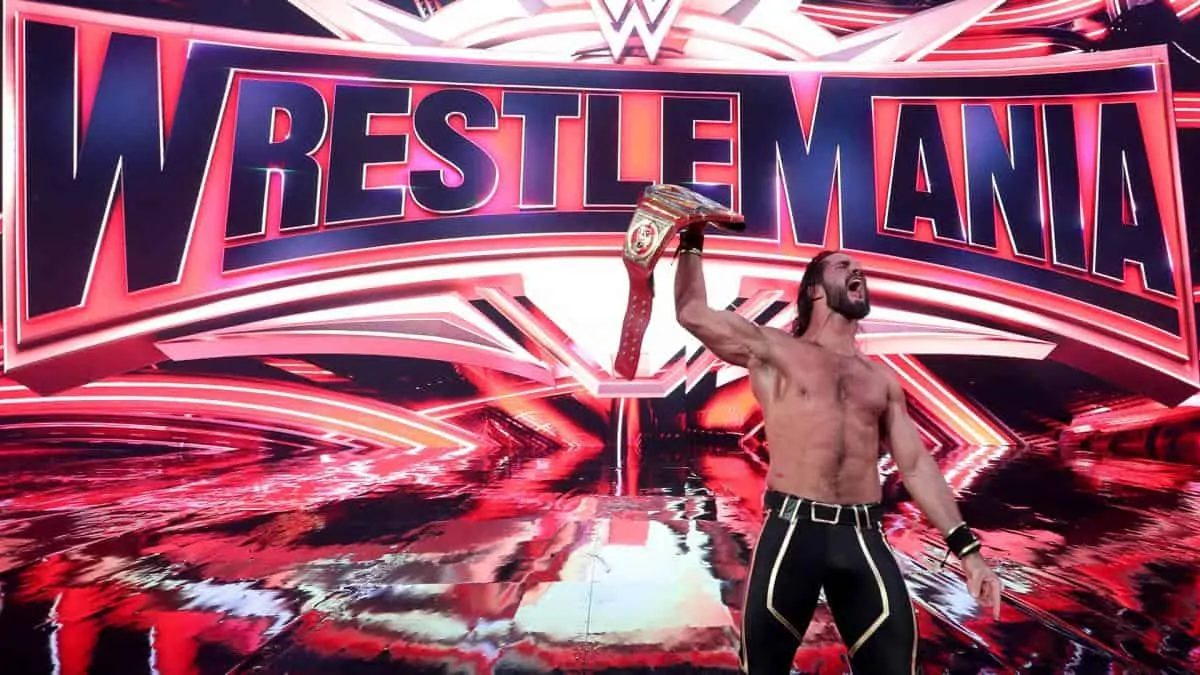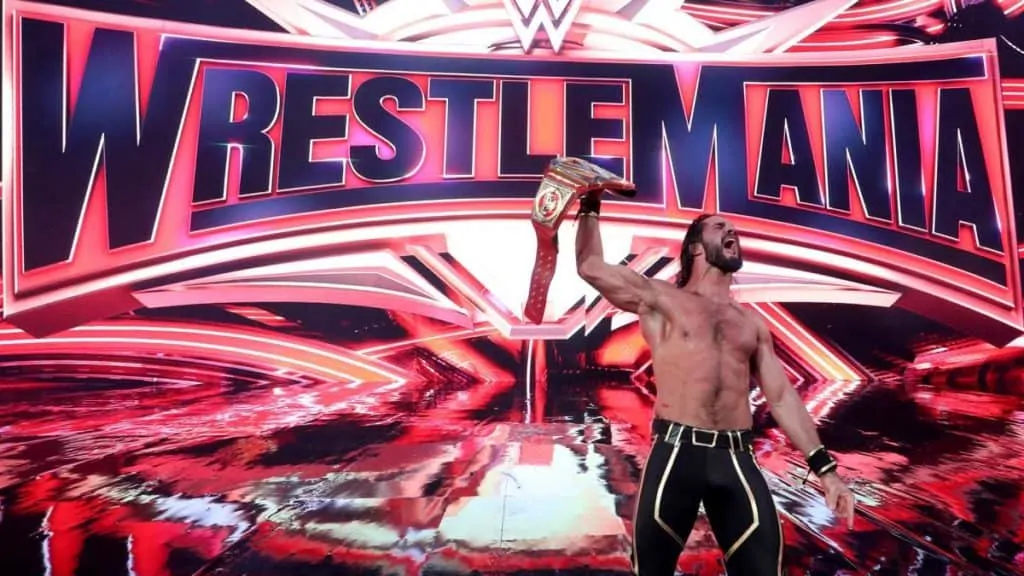 What was important to me was being around my best friends and enjoying a once-in-a-lifetime experience. The bachelor party is a time to say, "What would the groom want to do if he knew he could rely on his friends to make his biggest dreams happen?" For me, it would be tough to justify the $400+ dollars expense for a yearly WrestleMania trip. But going once with all my favorite guy friends?
Yeah. It was incredible.
Summary:
Work with the best man to plan the bachelor party. If you're planning it yourself, ask the groom what he's most interested in.
Set aside time and money to attend the bachelor party. A 2017 survey found that the average bachelor spends $738 on the bachelor party itself (and $1532 if lodging and travel was required). Plan accordingly.
Work with the best man to make reservations and set up a schedule for the event.
Attend and have fun!
2. Get properly fitted for your tuxedo or suit
After the bride and groom have chosen their wedding colors, next come the wedding suits for the guys. Your matching suit is essential for day-of pictures and the wedding's atmosphere.
Every wedding is different. I've been to weddings where the groom said, "Wear a grey suit." And I've been in weddings where the groom chose the suits for us. Our groomsmen guide can't tell you which method is better, it's entirely up to the bride and groom for that decision.
For my wedding, I picked out suits at Men's Wearhouse, gave every groomsman the details on which suit to buy and in which color, and they were able to pick everything up and get fitted easily regardless of where they live. Everyone arrived with their suit perfectly fitted and pressed, but that didn't happen overnight. They planned ahead.
Suggestions:
Ask the groom what his preferences are for your day-of attire.
Be prepared to pay for your suit. Business Insider says to expect to pay around $500, but that is a ballpark number; my groomsmen paid $299 each for their suits and ties. Renting a suit is also an option, with costs ranging from $90 to $200 depending on where it comes from.
Make an appointment to get measured if you didn't do so the day you bought your shirt. Bring your shirt and shoes to the tailor for a proper fitting; those details can change the pant's hem and jacket's fit.
Account for how much time it can take to get your suit properly tailored; it can take up to four weeks depending on just how custom that suit is and where you're getting it from. If you want to make lots of changes to the suit, first check out this great article on what a tailor can and can't do, regardless of his or her expertise.
Ensure the suit is clean for the wedding; many suits require dry cleaning, though some lucky gentlemen can machine wash it if the fabric allows.
3. Don't forget to also prioritize the rehearsal dinner and wedding rehearsal
You've done the bachelor party, you've got your suit, now it's almost the day of the wedding.
Typically the day before nuptials are exchanged, there is a "wedding rehearsal." Think of this like a ceremony dry run—you'll learn how you're expected to walk down the aisle, in what order, and with whom. You'll learn where to stand. If you have a speaking role in the ceremony, you'll be asked to read what you've prepared. More than anything, the wedding rehearsal is a time to make sure the ceremony will run smoothly.
Immediately after (though, for my wedding, it was several hours after since the venue was booked in the late afternoon), everyone participating in the wedding ceremony itself go to dinner together (and that's called the "rehearsal dinner"). There might be other attendants as well. Those invited can range; Martha Stuart Weddings advises that plus-ones, extended family, and out of town guests are often invited to the rehearsal dinner as well.
Rehearsal dinners aren't cheap, and traditionally the groom's parents foot the bill; that means you will not generally have to pay for your own food and drinks (though I'd clarify with the groom beforehand). That said, know that the average rehearsal dinner costs around $1,330, and that your attendance is likely paid for in advance.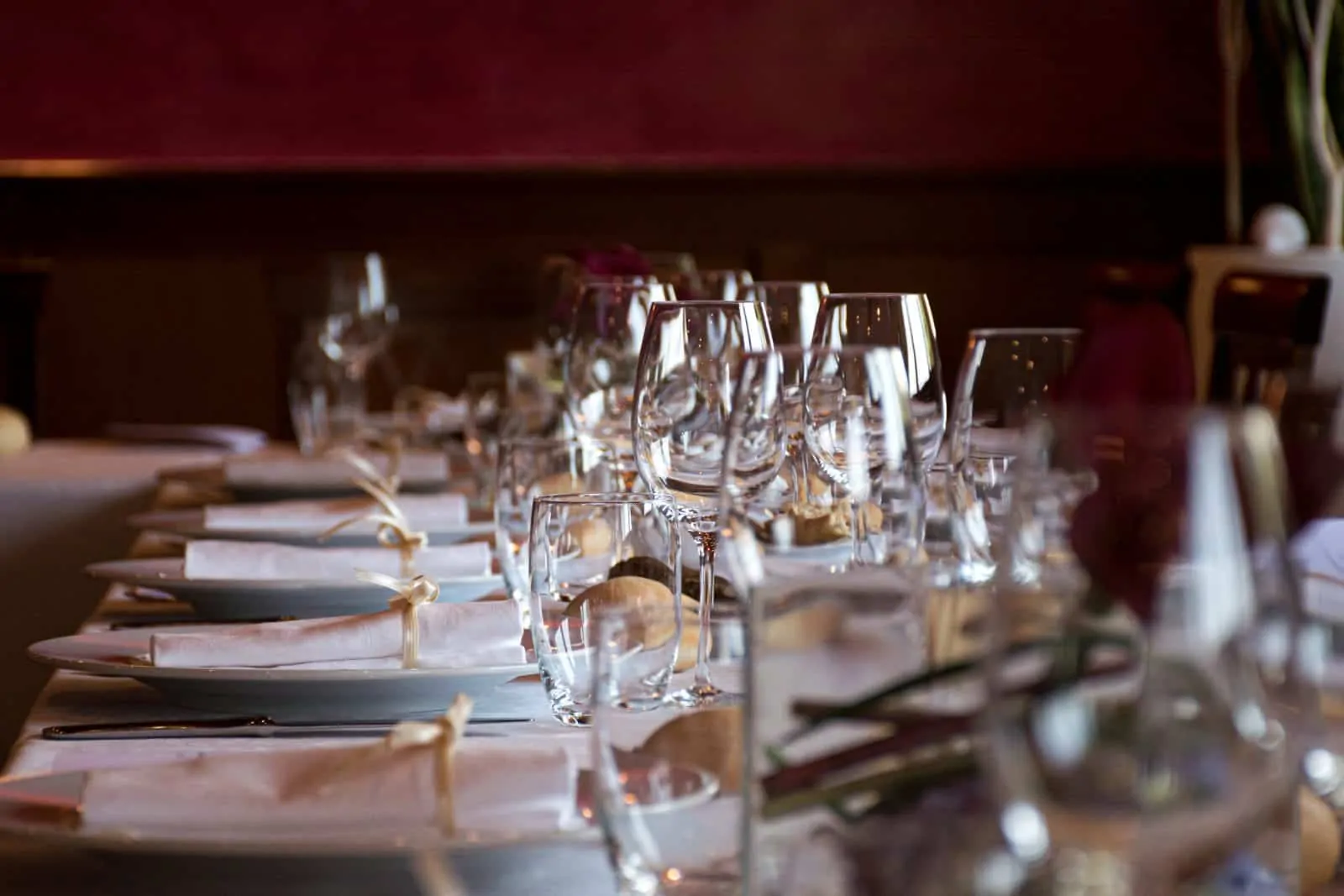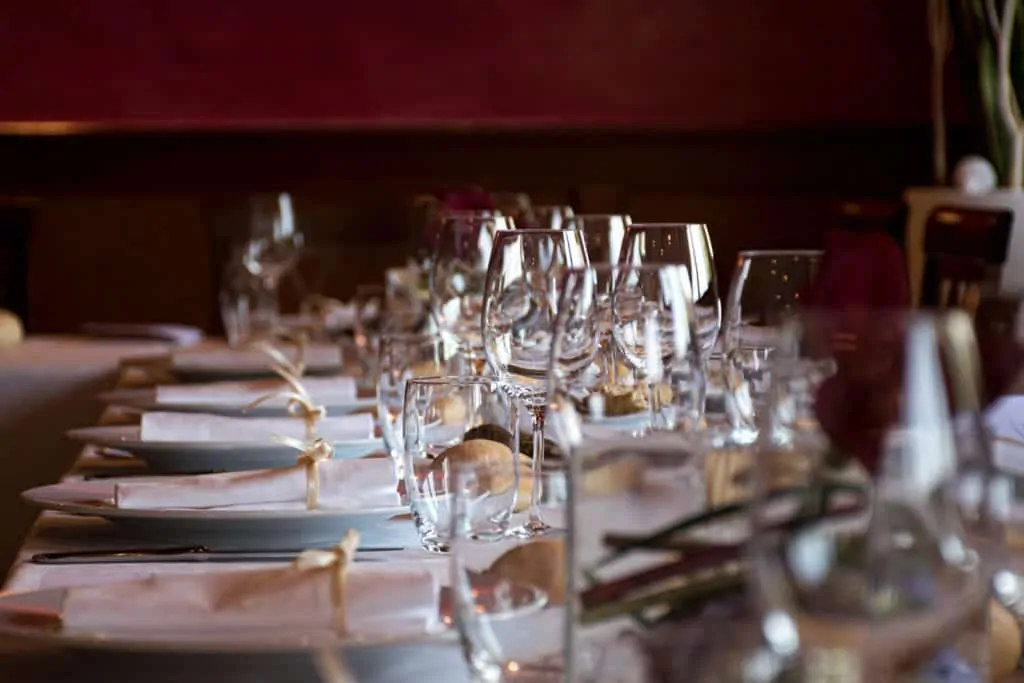 Groomsmen guide rule: part of being a groomsman is attending the rehearsal dinner. Here's an opportunity to spend some time with the soon-to-be newlyweds, enjoy the company, and devour some great food.
Also, make sure you enjoy yourself responsibly. You have a big task tomorrow, don't get so drunk you aren't able to take care of the groom.
Suggestions:
Sort out any ceremony readings you might have at least a week before the wedding.
Confirm the time of the wedding rehearsal and plan to be there.
Budget to pay for your own plate at the rehearsal dinner should it not be covered.
Attend the rehearsal dinner, enjoy it, and don't get plastered.
4. Be flexible before the wedding
There's a good chance that the groom will want to schedule a photographer to take photos with his groomsmen before the ceremony. Sometimes those pictures will feature the wedding party preparing for the ceremony itself. Ask the groom what time he'd like you to arrive to the wedding, bring your suit (and your readings if applicable), and be ready for shutters to click. It's not uncommon for groomsmen to help set up the venue, run last-minute errands, and pose for photos hours before other guests begin to arrive.
Expect other guests to arrive as early as a half-hour before the wedding starts (and trust me: the groom wants the wedding to start on time). It's often important for the groomsmen to stand near the top of the aisle and guide people to their seats to help out the ushers. Shmooz with family and friends vying for the bride and groom's attention. Your goal is to let the groom focus on getting married while you help take care of his guests.
It's a simple task, but helping the ushers allows everyone to be settled in and ready for the ceremony on time. And if you know anything about weddings, time is everything.
Suggestions:
Prepare yourself for photos that will be reflected on long after the wedding. Consider tweezing your eyebrows, cutting your nails, and even putting on cover up for any unsightly acne.
Help the groom set up for the wedding as needed.
Work the room before the ceremony starts. Help guide attendees to their seats, entertain restless guests, and try to keep the groom free of distractions as he gets ready to say "I do."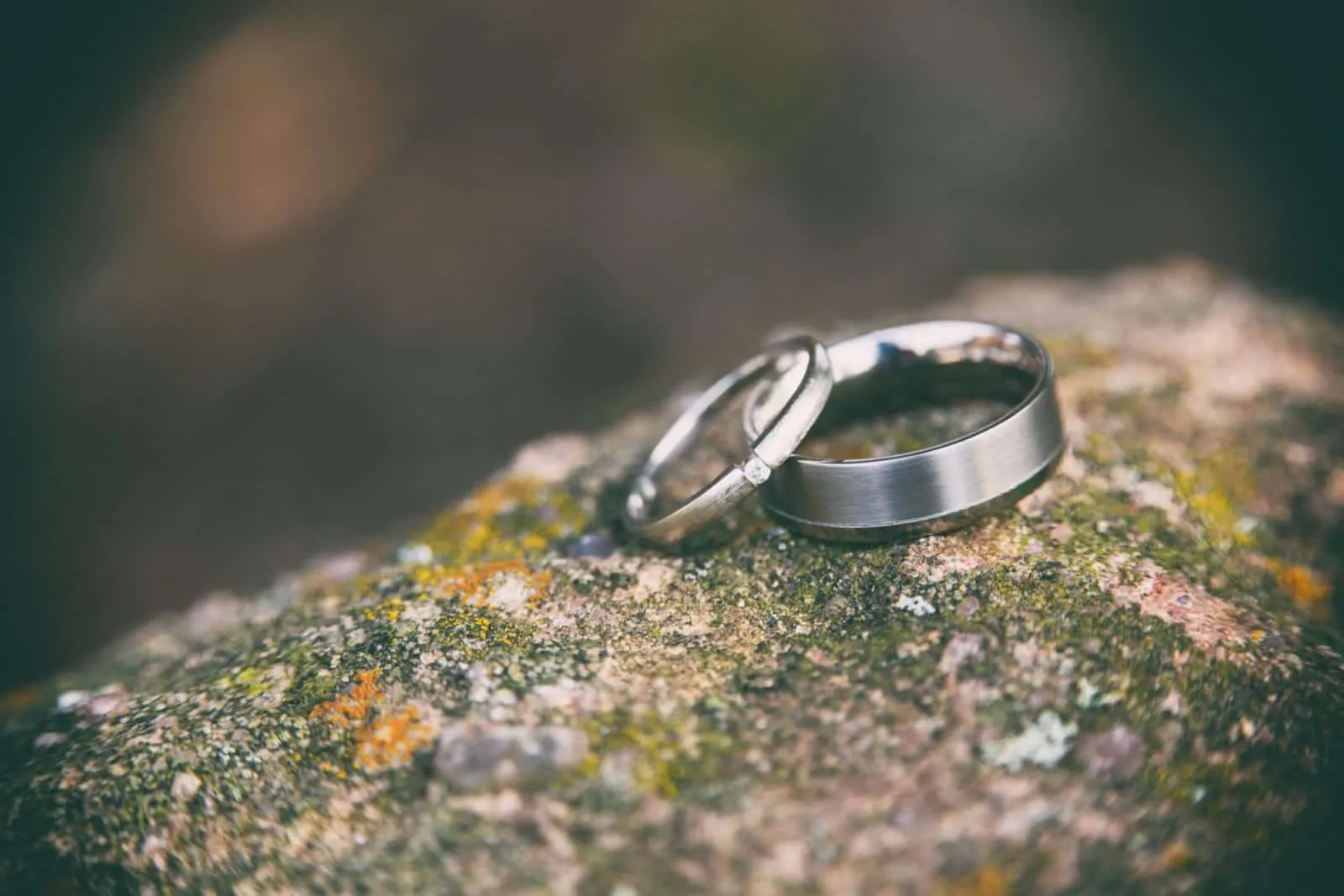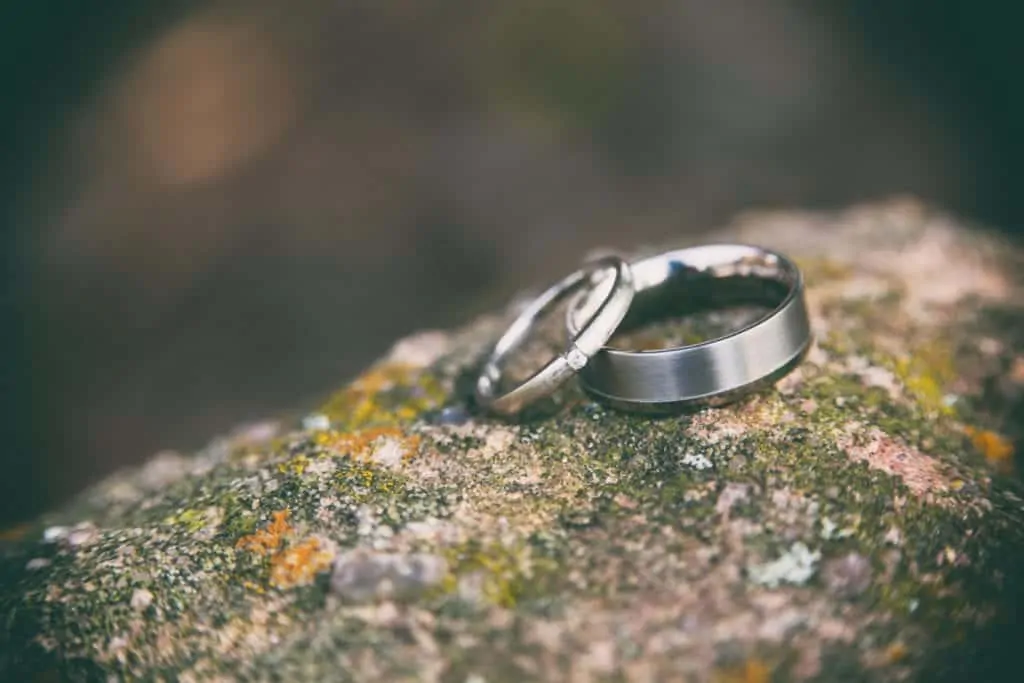 5. Don't forget the ring
Seriously. If you are in charge of holding onto the rings, I cannot say this loudly enough: DO NOT FORGET THEM. DO NOT LOSE THEM.
The Manly Man's Groomsmen Guide: How to be a great groomsman?
Of course, the list above is just for the bare minimum, but you're not here to be a good groomsman right?
You want to know how to be a great groomsman. But how? That's why we created the manly man's groomsmen guide.
Think about this: it was 4:01 P.M.
I stood at the bottom of the hill looking up the grassy aisle as my soon-to-be-wife carefully steps closer and closer. Her parents are at her side. She wears a white dress. My eyes start to bubble and I can't stop smiling. Before saying a single vow, I already knew that this day would be one of the best days of my entire life.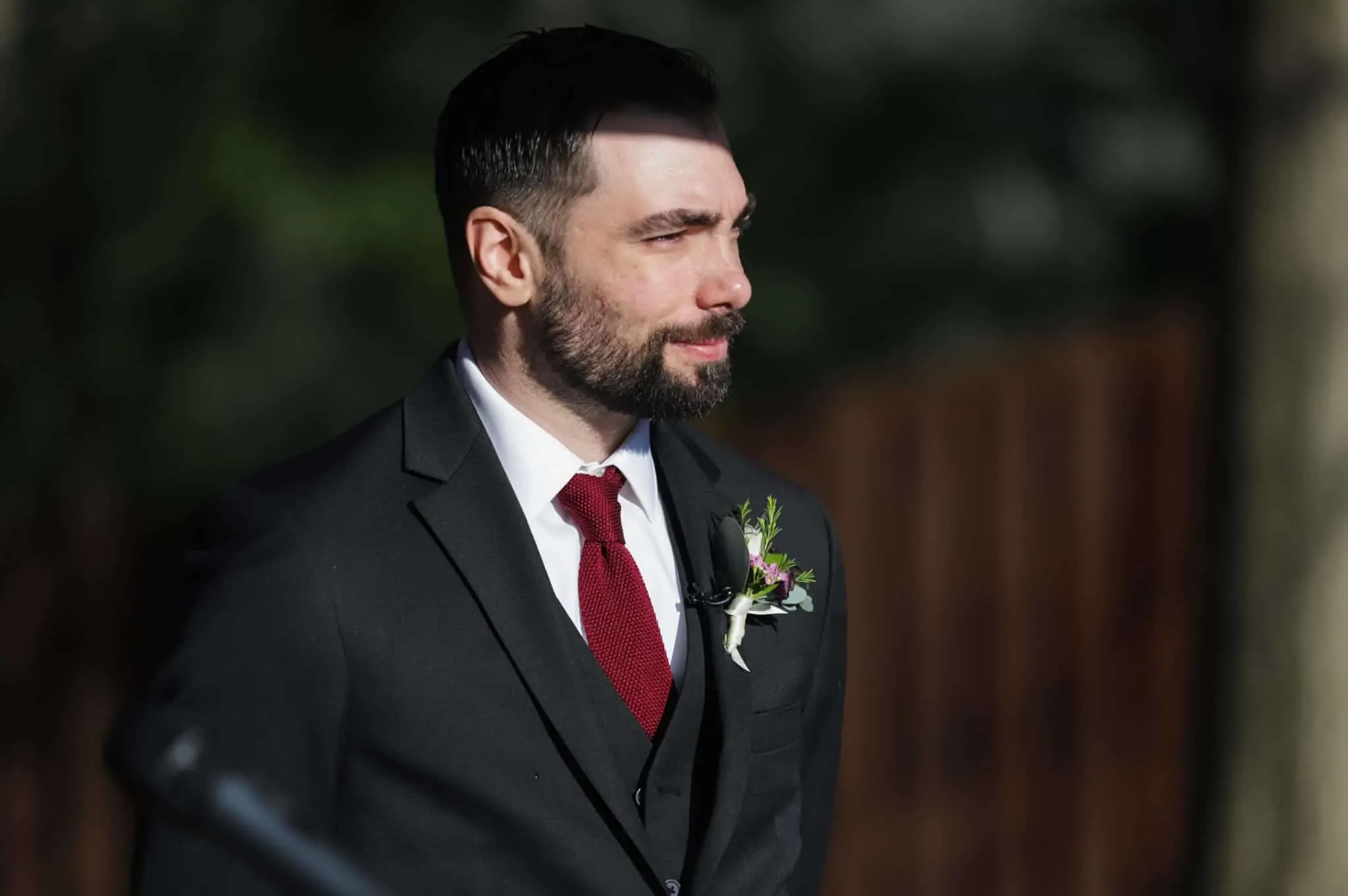 Rachel and I each said, "I do." We exchanged rings and kissed like we hadn't seen each other in months. We hugged our family and friends, binged on cake, and danced until the venue kicked us out.
The wedding, by every metric, was a huge success. And it was also a ton of work—and not just on behalf of Rachel and me. Our wedding would not have been a success if it wasn't for the groomsmen going above and beyond their basic duties listed above. They all understood the importance of male friendship and collectively made my wedding a day I'll never forget.
A note on the best man
Before meeting my wife, I already knew who the best man at my wedding was going to be: Scott.
I've known Scott since third grade. Our friendship traveled with us, from Buffalo to Philadelphia to Washington, D.C. as he began his career as a successful physical therapist. Through the string of friends who've bounced in and out of my life, Scott has always been the constant. He is the brother I never had.
Choosing my other two groomsmen was easy: Tony and Dave. I'd known Tony since I was a sophomore in high school. He was my (best) boss at the local pizzeria, and quickly Tony and I became good friends. Within a few months of working together, Tony and I found ourselves starting our own dodgeball team, fantasy football league, and enjoying the perks of an all-you-can eat pizza shop. We stayed in contact after Tony left John's Pizzas and Subs to pursue a career in law.
As for Dave, our story is a bit stranger. After moving to D.C., Tony and I decided to join a wiffleball league. Despite not being wanted by any of the established teams, Dave drafted us both to his squad: The Ballston Beavers. Throughout a couple of springs and summers, Dave and I grew past the traditional social constructs of male friendship into something more profound. We didn't just discuss wiffleball, or chicken wings; we started to talk about our lives, our fears, and our shortcomings. Being vulnerable around each other allowed us to build a strong bond.
I couldn't write a groomsmen guide without mentioned the fact that Tony, Dave, and Scott are three of the greatest people I know. I'm lucky to have friends like them in my life, and I knew that they needed to be by my side on the most important day of my life.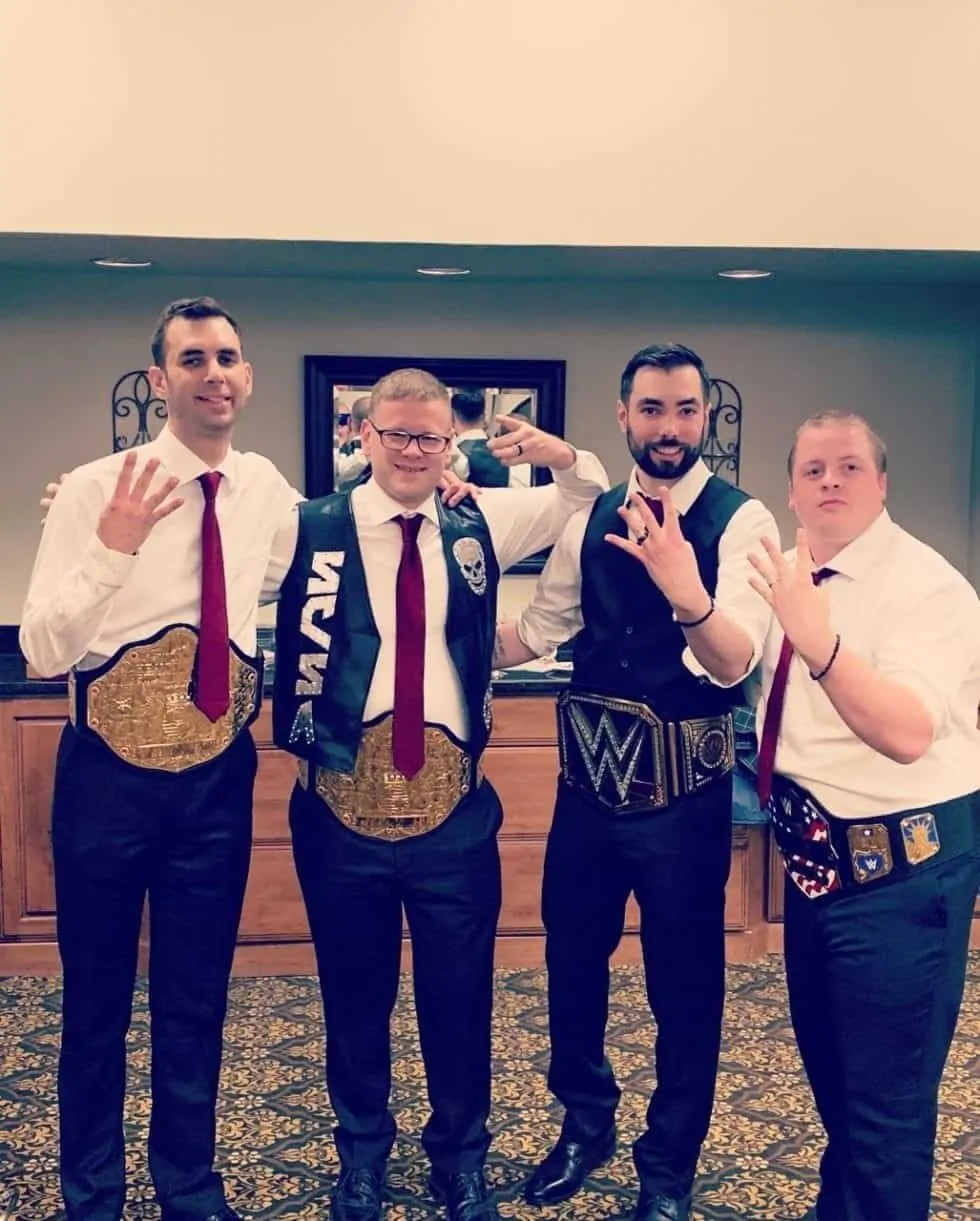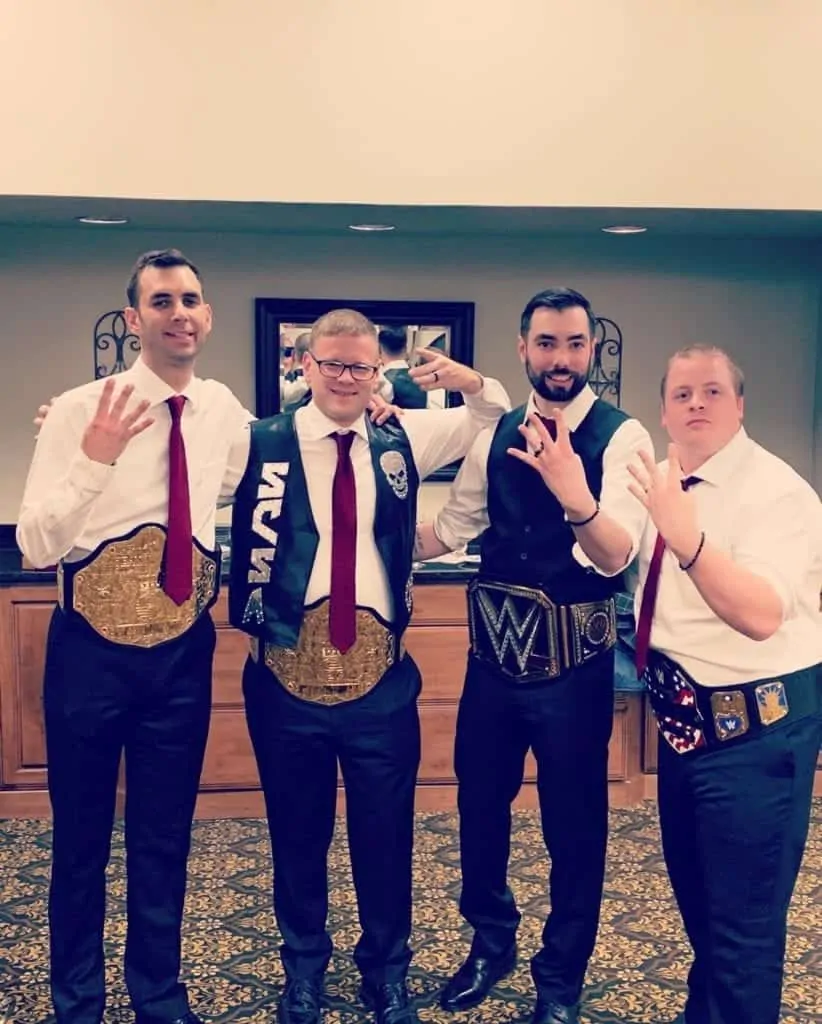 Here are a handful of ways they went above and beyond the basic duties listed above.
6. Prioritize quality time with the groom
Planning a wedding is stressful. The days leading up to the wedding are even moreso. That's why it's important as a groomsman to provide two things for the groom: emotional and physical support.
I don't get to see my friends often. Dave has a family to take care of and lives over an hour away, Tony lives about as far and is busy with work, and Scott lives in another state. Distance aside, life obligations make friendships harder to maintain as you age; that makes the quality of our time spent together matter more than it used to growing up. I found that in the days leading up to my wedding, I prioritized spending quality time with all three both together and separately.
For example, Rachel had her bachelorette party the weekend before the wedding, so Scott drove from Philly to D.C. to keep me company. It was nice that he and I got to spend some time together as we reflected on our friendship. We reminisced about high school and past adventures while pampering ourselves at the barbershop. (If you haven't had a pedicure, get one done. Your feet will be so soft for the next two weeks.)
The following weekend (the wedding weekend), Rachel and I had decided to rent out three cabins on-site: one for the groomsmen, one for the bridesmaids, and one for us. Friday night after the rehearsal dinner, the groomsmen and I sat around the television and talked about what we always talk about: lighthearted banter about sports, of course.
At times during our conversations, Tony, Scott, and Dave would share their own personal insights. They each had their own wedding in the last five years, so they understood what made a great wedding and a happy marriage. Those moments, however brief they were, meant the world to me. Now thinking back, I cherish their emotional support and the advice they gave me.
One of the most important lessons came from Dave. He reminded me that my wedding day was going to go by fast, so it's essential to take a few minutes with Rachel, just to ourselves where we can take everything in.
(It was good advice.)
Quality time as a groomsmen means being present, physically of course, but most importantly, emotionally. Having my groomsmen spend the entire Friday before the wedding with me relieved a lot of pre-wedding stress. They were a source of comfort; I didn't have to worry at all. And it was wonderful.
Along with your physical presence, it's important for the groom to spend a few quality moments with his best friends.
Make time for each other either the night before at the rehearsal dinner, or while everyone else is getting dressed. Avoid talking about things like the weather or sports. Instead, pass along your own advice. Share wisdom. Be vulnerable. Their emotional support removed a lot of my stress. Your job as a groomsman is to do the same for the groom who asked you to stand by his side.
I remember after Rachel and I walked back up the aisle hand in hand, now bride and groom, I stopped for just a second. I took a deep breath. I wanted to remember the smell of autumn leaves and pine trees, or how the sun fell behind the ceremony building.
Here's the reality: having quality time with them released my emotional stress around the wedding. That's the takeaway for any future groomsman reading this: their presence, willingness to listen, and willingness to share their life with me was a tangible comfort.
Suggestions:
Schedule time with the groom for just the guys outside of the bachelor party, ideally close to the wedding itself. Make that time fun and relaxing. Eat pizza and play video games. Play laser tag. Enjoy one another's presence.
Share marriage advice if you have any. Listen to the groom's stresses and concerns. Make it clear you want to be a source of support to him.
Know that your physical presence is meaningful. Your groom assembled a team of men who he considers to be the most important to him; serve knowing that being a great groomsman is a right that's rarely born into.
7. Keep the groom organized
We all know that there's good science behind the ties between stress and forgetfulness, and stress and confusion. Stress can even make your brain shrink.
Know who's stressed? Any groom on the day of his wedding. It's your job to help keep the groom on a tight schedule throughout the day of the wedding because he is mentally compromised. Trust me, it's appreciated. And no one wants a late groom.
2:00 P.M. Backyard wrestling was on the television, and I still hadn't showered. My best man, Scott, kept me on schedule, making sure that the showers were cleared out first for me, then for all of the groomsmen. Getting ready as the groom is infinitely simpler than the bride, but looking your best still takes time.
Reducing the number of decisions I needed to make was critical. With my groomsmen taking point on little things, like who would shower in what order, made it possible for me to focus on the more critical part of my wedding day (like getting married!!!). My groomsmen did an incredible job keeping the day in order, from organizing breakfast and lunch, working together to help set up the venue, to making sure that I had enough time to get ready before the photographers arrived.
As a groomsman, you have a lot of little things to do before and during the wedding, but keeping the groom on schedule (and stress-free) is essential to a successful wedding.
It's your job to have the groom on time at the venue (in a state appropriate to be married) dressed and ready to walk down the aisle. Provide a buffer for the groom in case other attendees start to take up too much time.
Our groomsmen guide recommends making sure you are on task to keep the groom as stress-free as possible. And the most important part of the day, while the groom is stressed out, make sure that he has someone to talk to and something to eat. Find some time for a nice snack, or go out to brunch beforehand. Hell, bring snacks inside your suit coat pocket. Whatever it takes, just make sure the groom always has some water and food nearby because if he's going to be dancing the night away, he's going to need to have a full stomach.
Suggestions:
Work with the other groomsmen to find out where the groom is supposed to be and when.
Prepare to block the hoards of friends and family trying to get the groom's attention.
Make sure the groom has time to eat. Ask him if there are any snacks he'd like you to have on hand. Bring those snacks.
Get two water bottles to offer to the groom during the reception; make sure he stays hydrated.
8. Help to set up the ceremony and reception
When you're the groom, the day of your wedding moves as fast as everyone says it does.
From the moment you wake up until the time you and your partner's head hit the pillow, the day begins and ends in a flash. But as the groom, there are enough things to do pre-wedding that you could easily find yourself rushing out the door seconds before your wife walks down the aisle.
Thankfully for me, my groomsmen were on top of their stuff the entire day.
We had a group breakfast with my groomsmen and their wives before heading over to the venue for some last-minute decorations. By 10 A.M., the list of things my groomsmen and I needed to do before the wedding grew to a 25-point checklist (and the bridesmaids had their own lists just as long).
The whole venue needed to be set up. Flowers. Table decorations. Where's the wedding DJ? Where's the officiant? What do you mean the bakery forgot to make our cake?!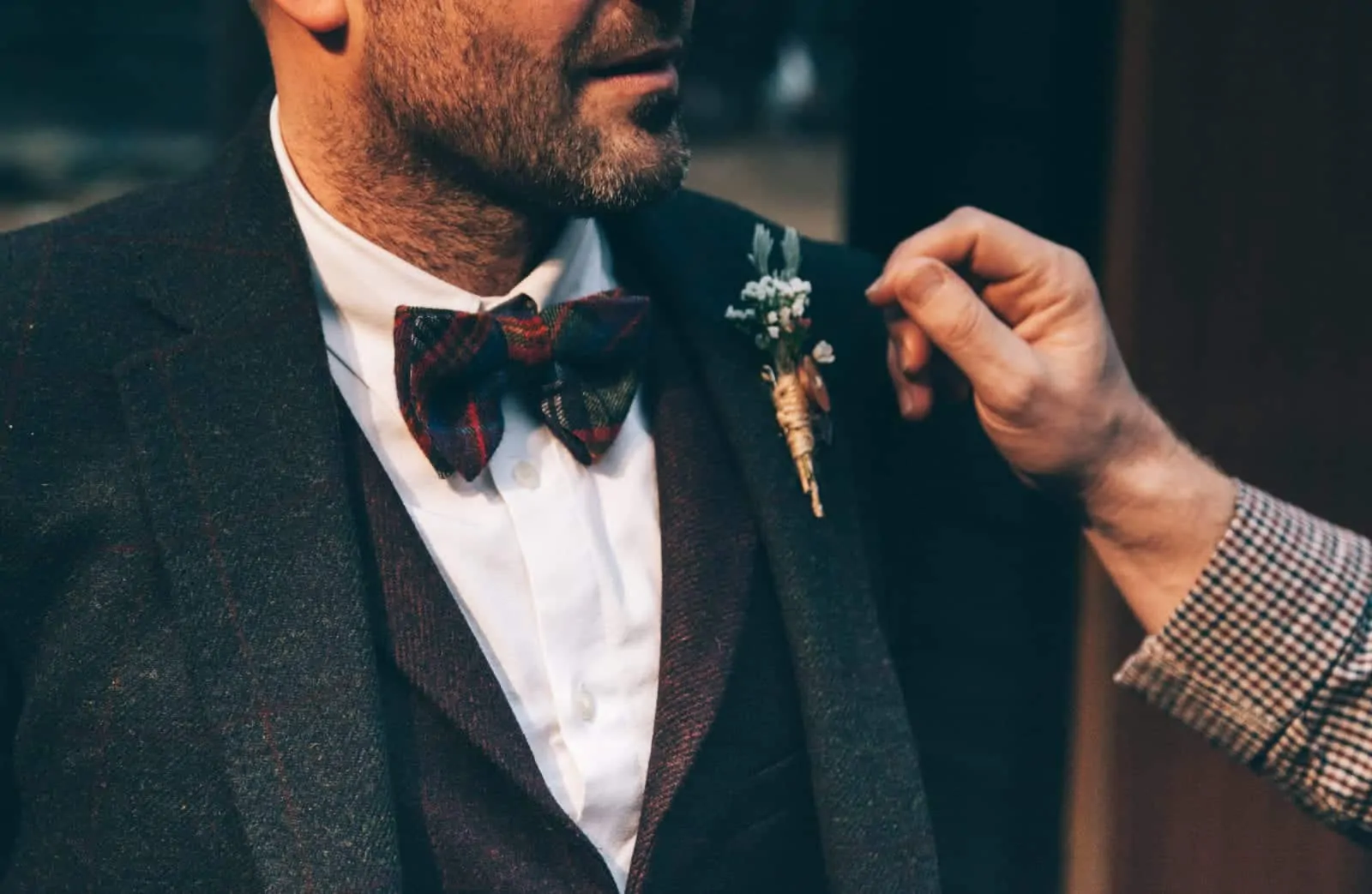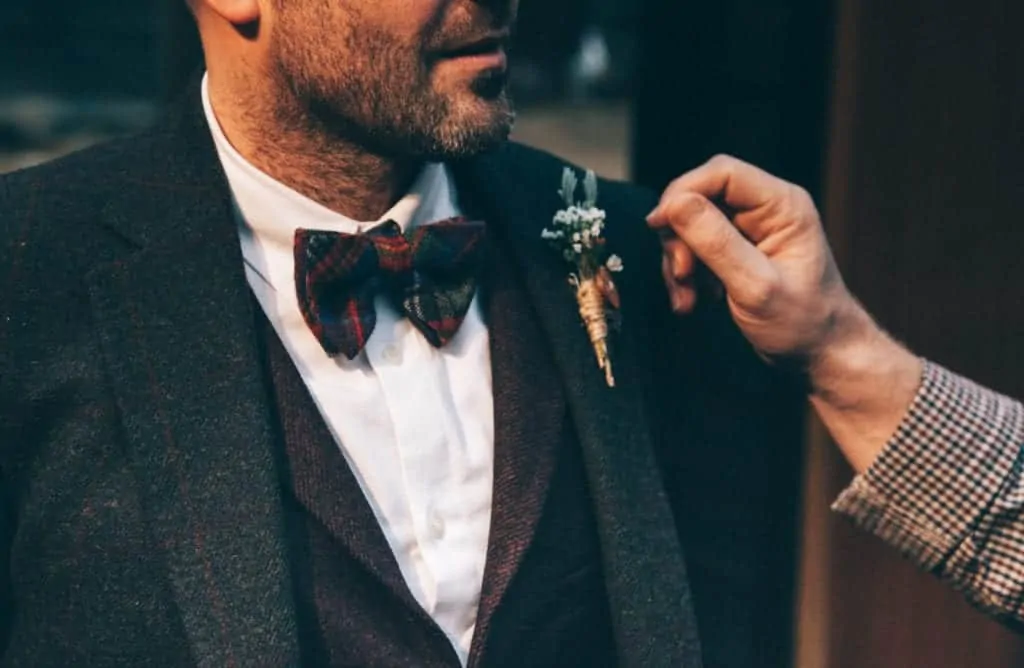 I didn't even need to say anything. Phone calls were made. Together with the bridesmaids, we put the wedding together with time to spare.
By noon, our venue looked beautiful. Antique books were carefully placed on each table with finely-crafted wine-colored flower arrangements on top. Along the side of the books were small mason jars with a collection of fairy lights. The dimmed natural lighting of the venue combined with the flickering fairy lights created a beautiful layout that fit our personalities perfectly.
The smell of BBQ brisket and chicken wafted through the door of the groomsmen's cabin as we walked back from the venue. Inside waiting for us was the leftover meat from the rehearsal dinner, re-heated, and placed on the kitchen table. Our wedding day moved fast, so it meant a lot to me that I was able to take a couple of minutes to settle down with some of my best friends and get some delicious BBQ in my stomach. I remember feeling stressed but not overwhelmed. I credit that to the vigilance of the groomsmen I'd chosen to surround myself with.
Rule number eight for our groomsmen guide is simple: make sure you're around to help set everything up. The more present you are, the better.
Suggestions:
Work with the rest of the bridal party to know who is responsible for what when setting up for the wedding. Make sure complete ownership is distributed instead of specific tasks (for example, it's good to have "flowers" as a responsibility, instead of individual tasks like "call florist to confirm arrival time," "confirm flowers arrived as ordered," "place flowers on reception tables," and so on).
Help to prepare the venue as if it was your own wedding. If you see something out of place, fix it.
If there's a day-of emergency, don't ask the groom to take care of it; take care of it yourself or work with the best man to delegate resolving the issue.
Be on the lookout for small decisions that the groom might have to be making and make it for him. For example, help set up the groom's meals for the time leading up to the wedding. Ask the best man if he'd like to practice his speech with you. Research how to put on a boutonniere before the time comes and help the groom do so if needed. All of these small actions help in a big way on the day of the wedding.
9. Light up the dance floor.
This is the most straightforward task you'll have to complete as a groomsman: Have fun.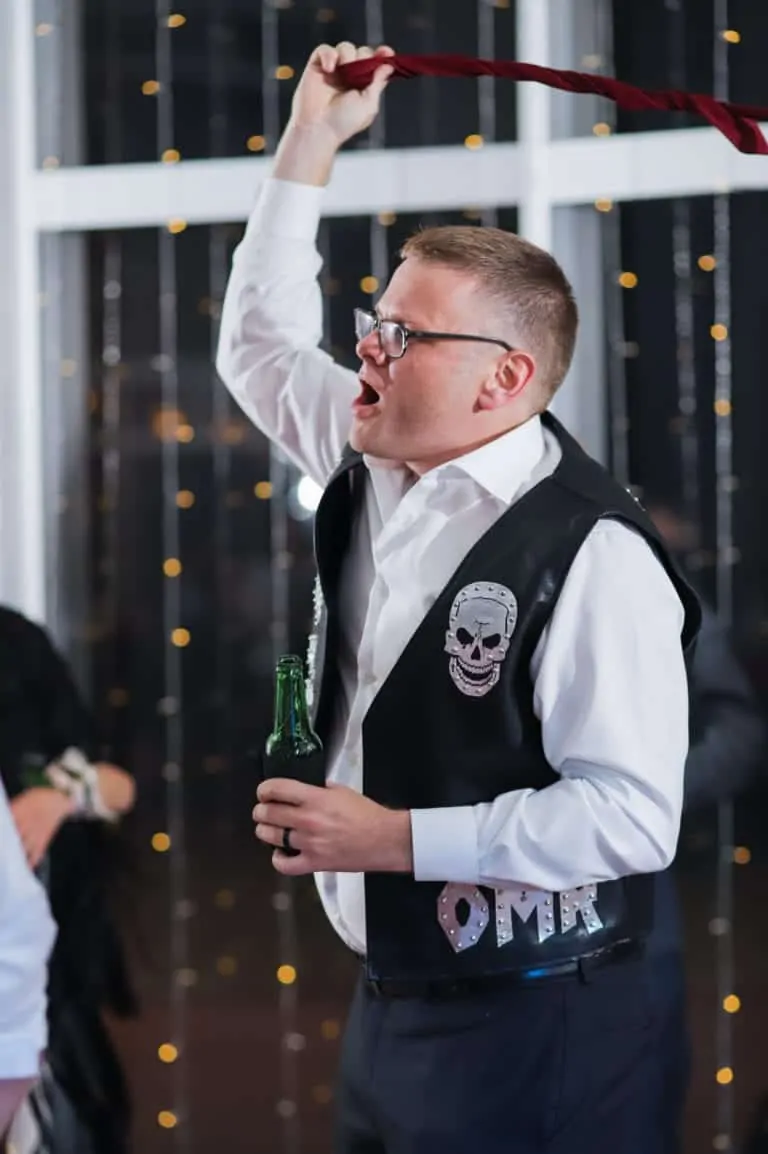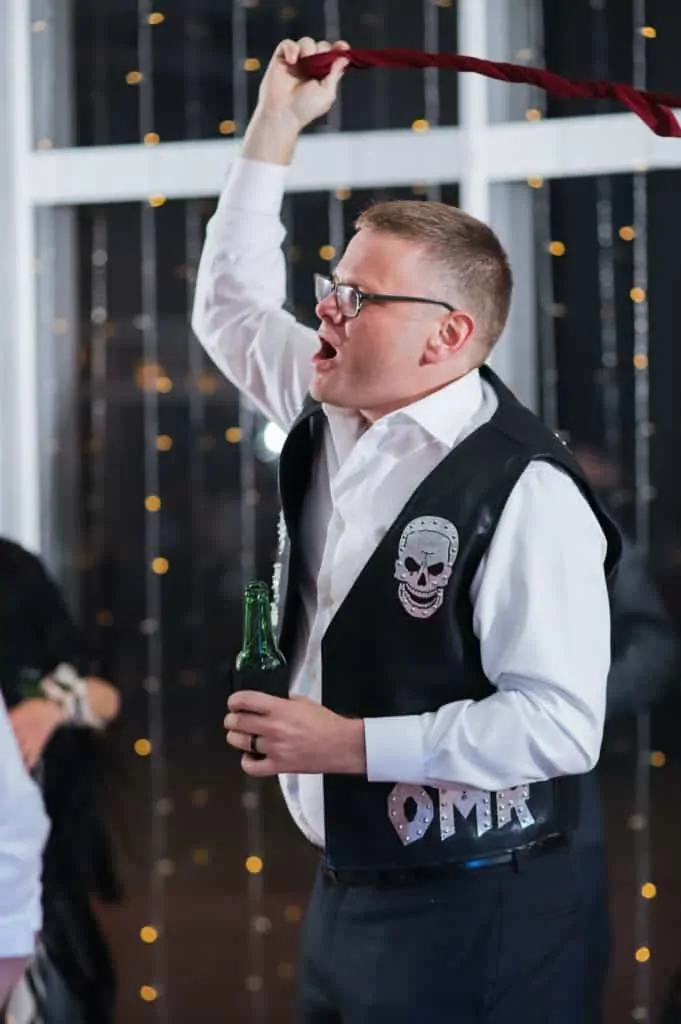 That means getting loose on the dance floor, busting out your favorite moves, and keeping the party going even when everyone wants to get off the dance floor. Your fun will be infectious and will provide lifetime memories of joy and happiness for the lucky couple.
Think about it this way: imagine you've spent an average of $140 per guest to throw a big party to celebrate you and your new wife, your guests don't actively participate in having a good time. That's a big bummer for the groom, right? People not having fun at the reception is every groom's nightmare. Our groomsmen guide needs every groomsmen to know that you can't allow that to be a possibility.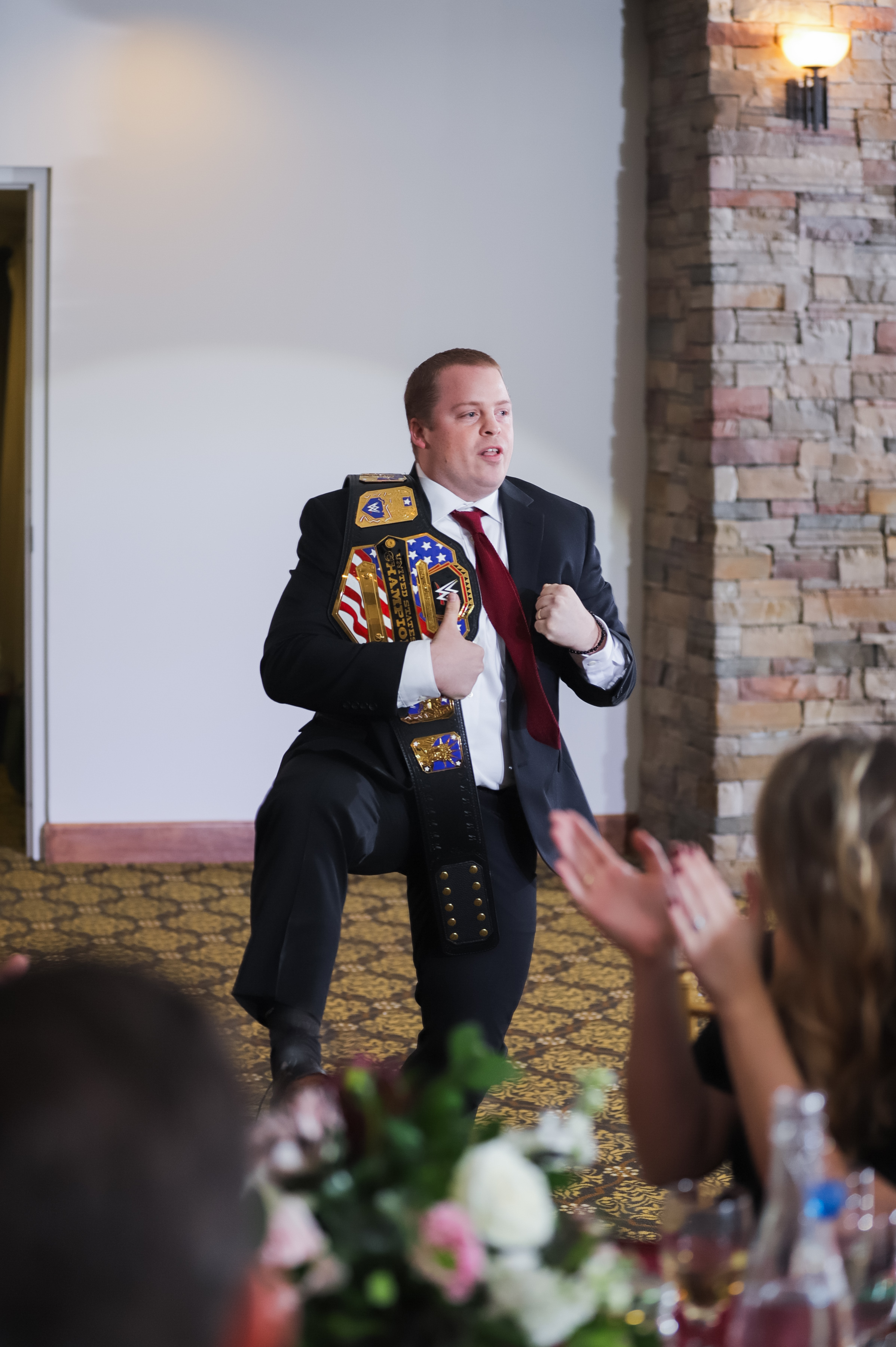 Some people talk about the things they would change if they were to redo their wedding or get married again. About a month later, I can still say I feel like I'm floating on clouds and that I wouldn't change a thing. Everything from the ceremony to our reception was perfect.
One of my favorite memories from the evening was how involved my groomsmen were in getting the party started on the dance floor during the reception. From the moment the opening licks to Bruno Mars "Uptown Funk" boomed through the DJ's speakers, the first group onto the floor were the groomsmen and bridesmaids.
Song after song, the groomsmen pulled their wives onto the floor for the most excellent collection of "improvisational dance moves" anyone has ever seen.
A dance-off between groomsmen and bridesmaids? Check.
An all-guy kickline featuring my dad, groomsmen, and myself to Whitney Houston's "I Wanna Dance With Somebody?" Check.
Four guys, a trombone, and a unicorn horn? Absolutely check.
Each of the guys had their own styles and moves that they brought to the table. Tony, the renegade, busted out a pleather Stone Cold Steve Austin vest and howled every chorus to every song. Dave perfected Shawn Michaels's hip-swaying moves on the floor.
And then there was my best man, Scott. What can I say about Scott? My best friend of decades, Scott not only killed it with a hilarious, and touching best man speech, but was a constant presence on the dance floor as well. In fact, Scott danced so much that one of the photographers pulled me off to the side to ask, "How does this guy have so much cardio?"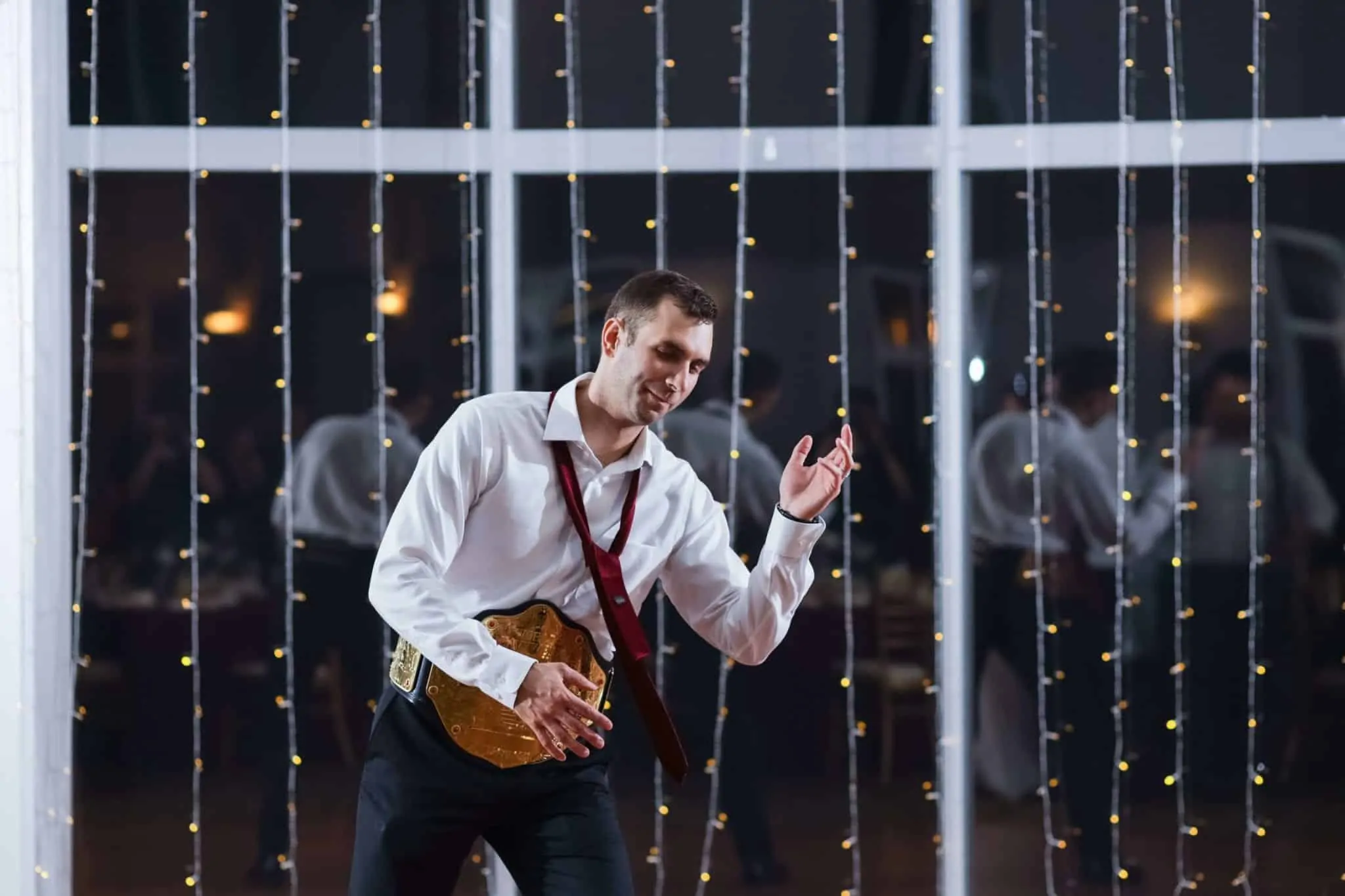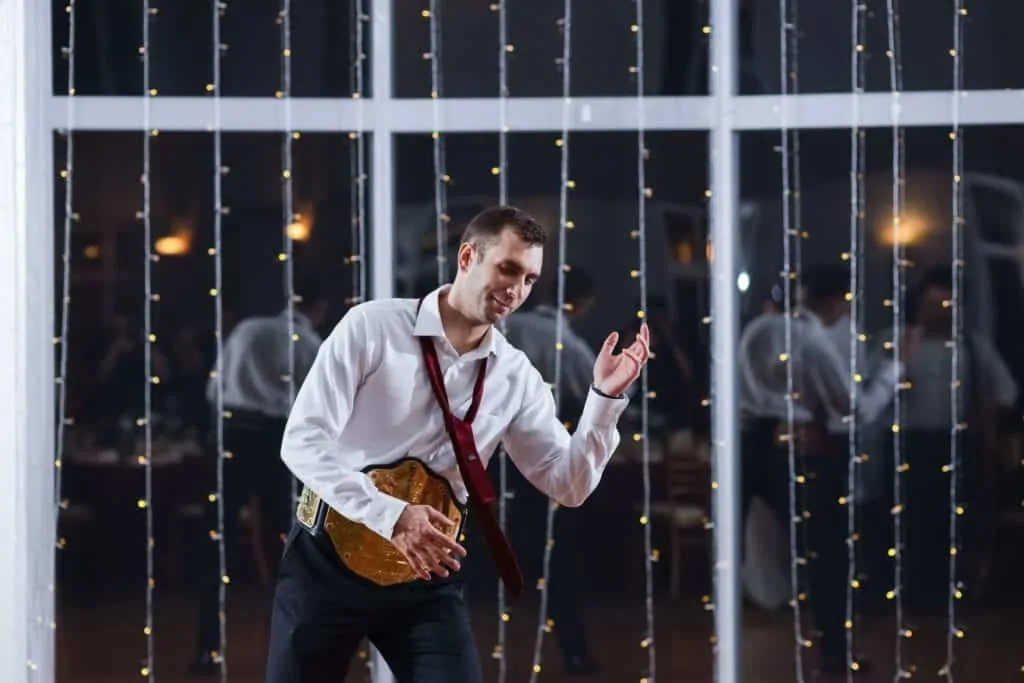 I shook my head in amazement as Scott busted out the trombone one last time and let out a righteous horn while skipping from one side of the room to the other. It was glorious.
Every time I took a seat or wandered off to greet visiting friends, I'd glance over to the DJ to see my groomsmen laughing, smiling, and having the time of their life. I couldn't have asked for a better time at my reception because both the groomsmen and bridesmaids kept the party going from the first song until the last.
Nobody wants a groomsman who just sits at the table by themselves on their phone. It's your job to get people onto the dance floor to have a good time. Important note for the groomsmen guide: even if you're self-conscious, remember, the wedding isn't about you. It's about making sure the wedding reception is the best party possible.
Suggestions:
Wear shoes you're comfortable dancing in, or plan to change into them after the ceremony. I wore a pair of Cole Haan shoes for both the ceremony and the reception and I walked away blister-free.
If you're low on energy, dig in as hard as you can. The groom cares whether or not you're having a good time, and guests are looking to you as a role model for what the groom wants.
If you want to really impress, learn some common wedding dances. That includes corny numbers like "The Macarena" and "YMCA," though I'll add that one of the features of my wedding night was when Dave, one of my groomsmen, busted out the dance to "Single Ladies." It was hilarious and got everyone on the dance floor.
How to be a great groomsman: Make dreams come true
When Rachel and I first started planning our wedding, we had one idea in mind: A party surrounded by the people that we love and love us. And luckily for us, that's precisely what happened. And that's where I decided I needed to write a groomsmen guide so other people could have an incredible wedding party too.
That's in part because we had three incredible groomsmen, amazing bridesmaids, and a collection of other friends who were integral to the wedding's success.
Because my groomsmen did everything expected of them, then spent quality time with me, kept me organized throughout the day, and danced the night away, our wedding was as magical as it could possibly be.
Let me know what your groomsmen did at your wedding to make your day incredible in the comments below, or what you've done or plan to do as a groomsman to do the same for the groom. I look forward to hearing all of your stories and imagine it'll help generations of groomsmen to come.