Disclosure: This website is reader supported. If you click on a link, I might make a few bucks. Read our disclosure page for more information.
I walked out to the bathroom, looking like my face was melting off. Covered in what I can only describe as a jelly-like substance, my vision foggy, I asked Rachel, "Can you help me fix my face mask?" And that's where my Jaxon Lane Bro Mask Review needs to start.
Yes, there is such a thing as a bro mask, and it does not come with a complementary backward trucker hat or discount on Natty-Ice. Instead, the Jaxon Lane Bro Mask is one of the first hydrogel masks specifically designed and advertised for dudes. Intended to be a no-frills mask that will hydrate, and clean up your skin, is the Bro Mask any better than any other masks on sale?
When looking for a face mask, you are looking for a couple of specific outcomes. Before anything else, you must choose a face mask that works best for your skin. Different masks should be used depending on if your skin is dry, oily, or sensitive. You'll also want to keep in mind how it feels on your face, the messiness of the mask itself, and whether or not it's beard friendly. With all of that in mind, is the Jaxon Lane Bro Mask the introduction to men's skincare we've been waiting for, or a regular run-of-the-mill face mask that's advertising works better than its product?
What's a bro mask?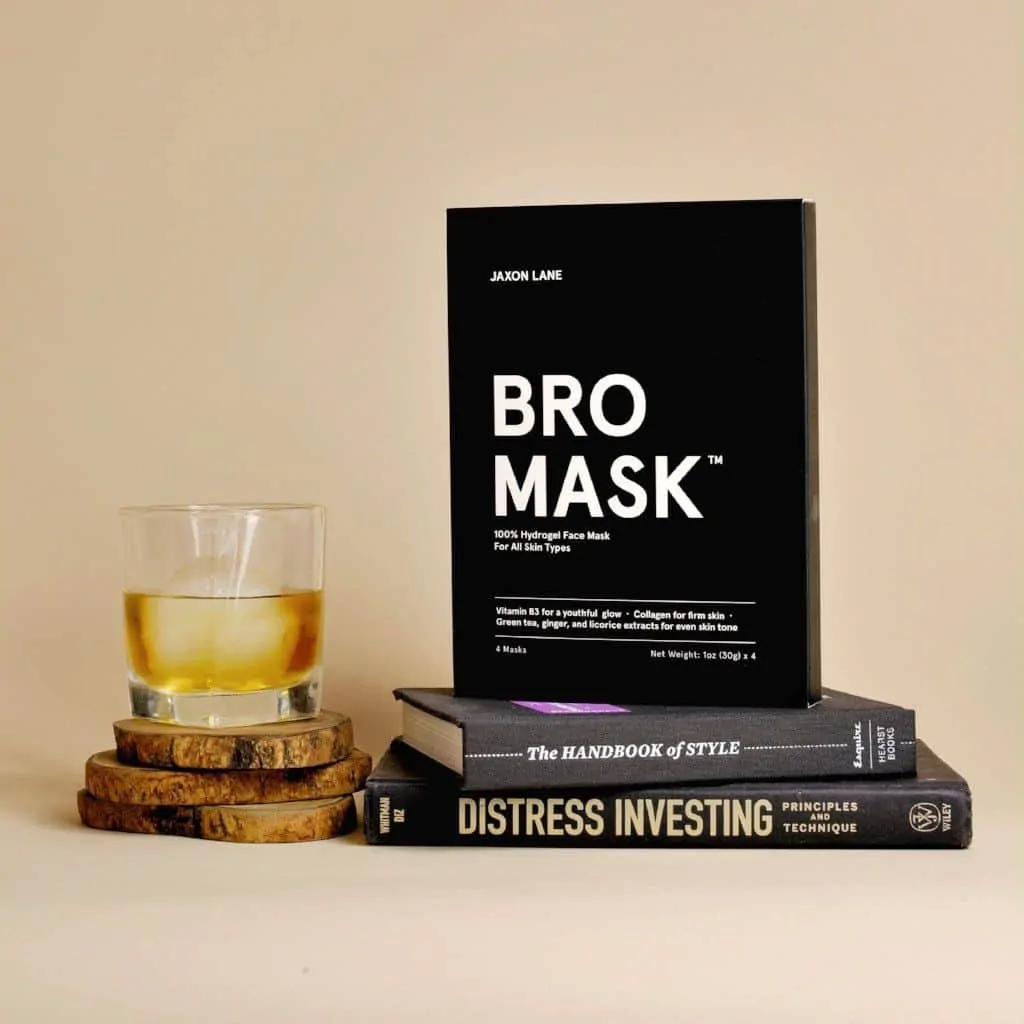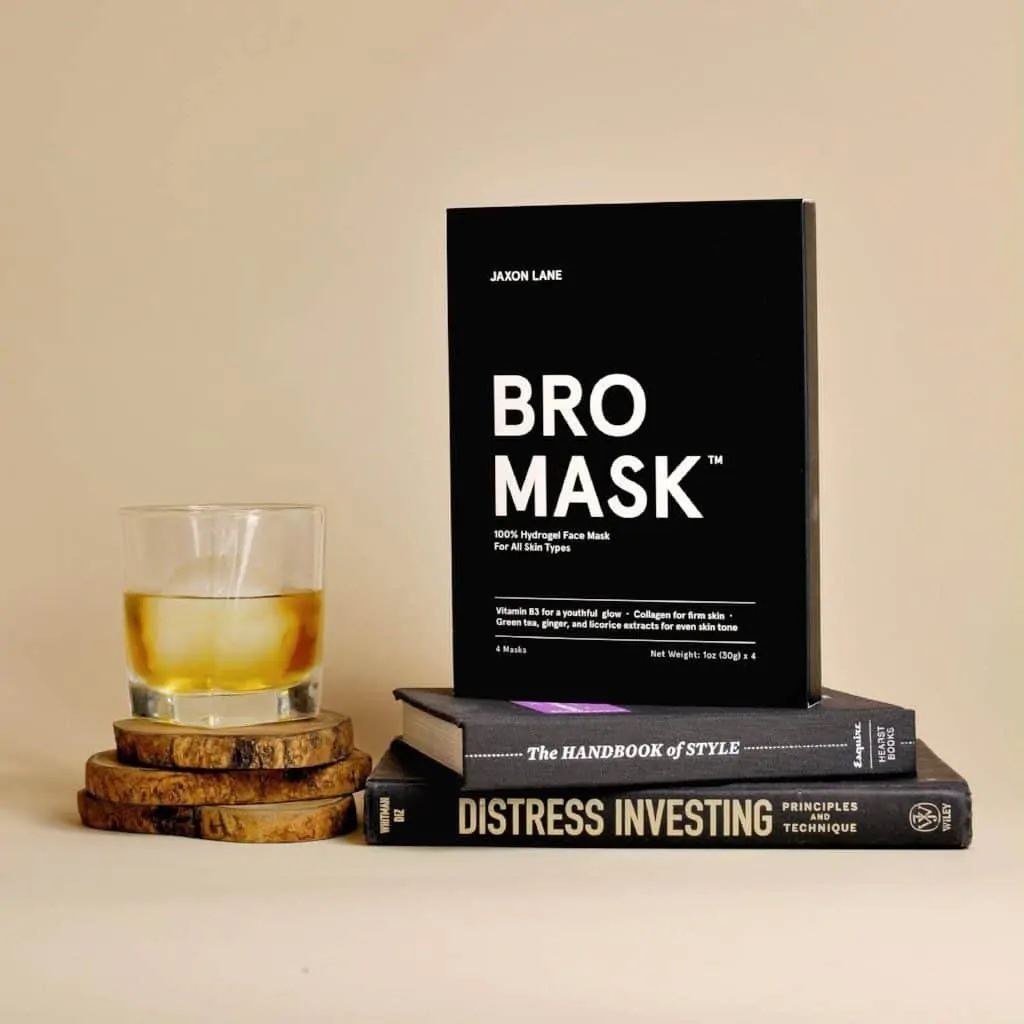 Jaxon Lane, the creators of the Bro Mask, is focused on producing men's skincare products. Note, just because the products are male-centric, anything the company makes can still be used by women. Alex and Jen, the company's founders, started Jaxon Lane due to Alex's blemished skin and the high quality, imported Korean skincare products his wife Jen introduced him to. Their intent is for the products to feel approachable to men while also "addressing problems common to men, and solve for problems most products haven't solved for."
Jaxon Lane also offers sunscreen, moisturizer, and facewash alongside their infamous Bro Masks. Or, if you're already a fan of their products, you can purchase any of their pre-packaged gift sets.
The Bro Mask is made from 100% Hydrogel, making the mask adhere to your skin better and have better hydration qualities, stay moist longer, and hold more liquid. Attentive to the needs of male skin problems, the Bro Mask features "antioxidants for redness and acne, collagen and peptides for wrinkling, and plant extracts to soothe and nourish the skin."
Active Ingredients for The Bro Mask: Water, Glycerin, Methylpropanediol, Niacinamide, Alcohol, Ceratonia Siliqua Gum, Chondrus Crispus (Carrageenan) Extract, Tamarindus Indica Seed Gum, Potassium Chloride, Hydrolyzed Collagen, Swiftlet Nest Extract, Butylene Glycol, PEG-60 Hydrogenated Castor Oil, Glycyrrhiza Glabra Root Extract, Zingiber Officinale (Ginger) Root Extract, Schizandra Chinensis Fruit Extract, Coptis Japonica Root Extract, Camellia Sinensis Leaf Extract, Asiaticoside, Propolis Wax, Ethylhexylglycerin, 1,2-Hexanediol, Xanthan Gum, Adenosine, Disodium EDTA, Dextrin, Potassium Hydroxide, Sodium Hyaluronate, Carbomer, Polysorbate 20,Palmitoyl Tripeptide-1, Palmitoyl Tetrapeptide-7, Chlorphenesin, Fragrance
Jaxon Lane Bro Mask Review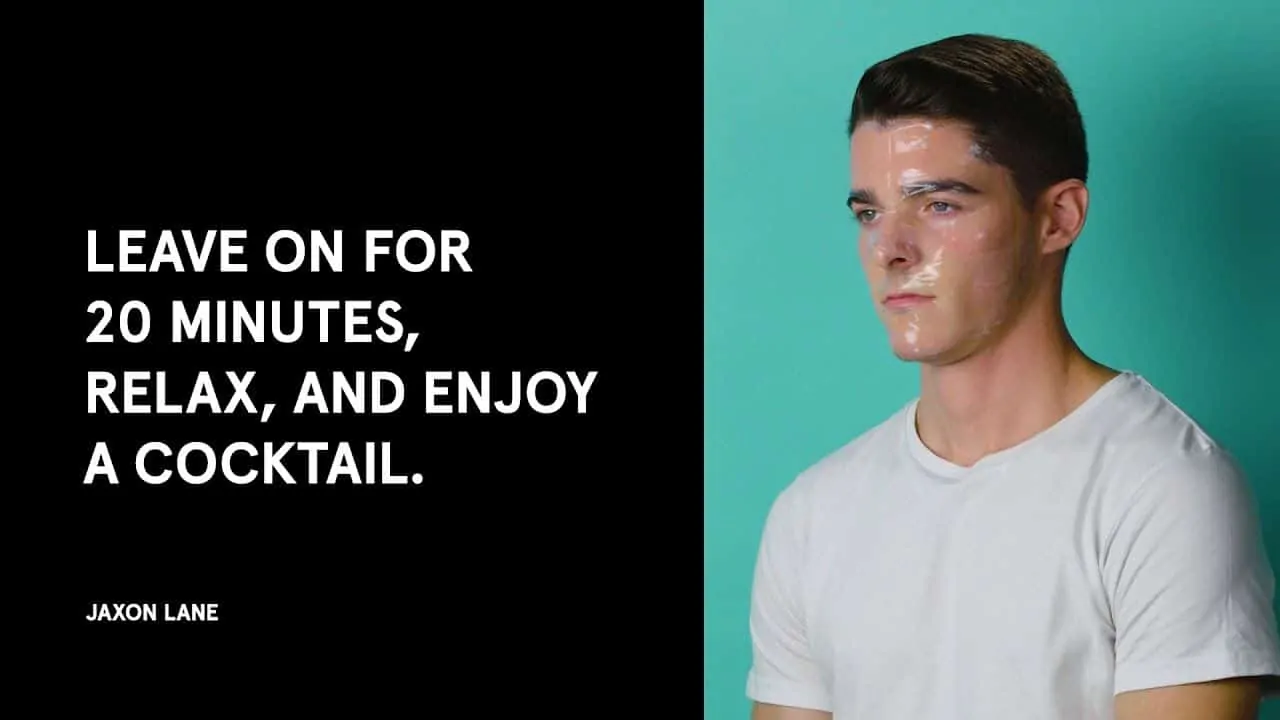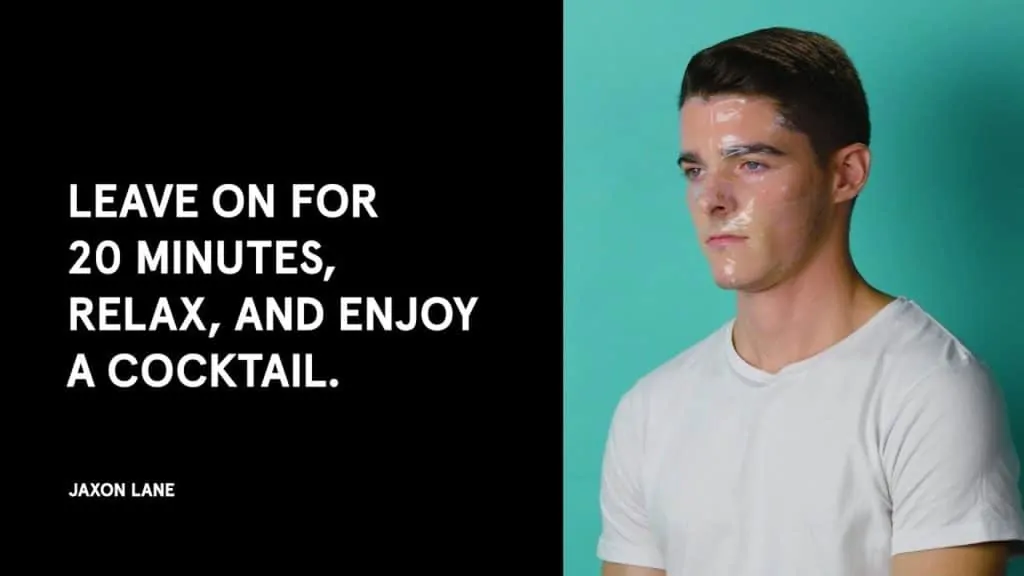 The idea of a face mask for most men is somewhat intimidating. The Jaxon Lane Bro Mask's physical presentation does a tremendous job of making the product feel masculine. In plain, matte black packaging with classic white font, the marketing does a great job of appealing to dudes who aren't likely to have a skincare routine already. Add in the clever pun of a name, first impressions of the Bro Mask are that it feels like a product designed for me, created for dudes.
I busted out my first Bro Mask a couple of weeks ago while my wife and her best friend wore some masks of their own. My Bro Mask review results from my experience day of use and the immediate effects afterward.
Does the Bro Mask work?
The packaging and advertising of the Bro Mask are top-notch. Still, the more important question is, does the Bro Mask actually work? The goal of any face mask is entirely dependent on the type of skin you have. For example, if you have oily skin, you're going to be looking for "purifying," "clarifying," or "detoxifying" on the packaging. The Bro Mask advertises itself as somewhat of a hydration mask, perfect for dudes with dry skin.
Upon the first usage of the face mask, I did feel some face glow and noticed that my skin was smoother. I appreciated the hydrating nature of the mask, mainly because the temperatures here in VA have started to get colder, which means dryer skin is coming. The next day, everything still looked good, my skin felt refreshed, and there were no breakouts.
A week later, and another Bro Mask evening, my sensitive skin continued to not show any signs of irritation. No new acne, no redness, no blotchiness. The initial glow did go away, and I haven't found my skin feeling any softer in the time since.
Suppose you're looking for something that will make your skin look healthy before a big day (i.e., your wedding, a presentation, a Zoom date), and you have dry skin. In that case, the Bro Mask definitely works. On the other hand, if you have oily skin, a hydrating Bro Mask might not be the right choice for you.
How does the mask feel while you're wearing it?
Here's my biggest issue with the Bro Mask. While my skin showed no physical blemishes or redness, I felt like my skin was burning the entire time I wore the face mask. Everything felt hot, tingly, and just uncomfortable. That might result from having sensitive skin, but it didn't make for the most comfortable 20 minutes of my life.
Add in the fact that the hydrogel mask itself didn't seem to fit my face. Understandable that a product like this would be one-size-fits-all, but the eye slots just were too close together, resulting in me not being able to see the entire time I wore the mask.
I will say that the Bro Mask is beard friendly as it comes packaged in two parts: an upper and lower face mask. If you're bearded, all you need to do is just wear the top half. Obviously, that positively affected the comfort since I don't think anyone would appreciate hydrogel sitting on their beard for 20 minutes.
If wearing a face mask is supposed to be as relaxing as it is on TV, I don't know if my experience with the Bro Mask equaled that. I honestly couldn't wait to get it off my face because it felt uncomfortable.
Is the Bro Mask messy?
Plan for your Bro Mask to be wet. Very, very wet. In terms of messiness and clean-up, everything is pretty simple and easy. Pull out the face mask, put it on your face, then you're done. You might be inclined to wash your face afterward if your skin feels irritated, but that's really all.
You will probably want a little bit of help though putting it on. The slippery gel just wouldn't sit right on my face until Rachel helped out a bit. Dudes, if you have someone to assist you in prepping your look for the Bro Mask, ask for help. It'll make your life so much easier.
Is the Bro Mask eco-friendly?
Before going further, I should note that Bro Mask at no point advertises itself as vegan, natural, or eco-friendly. That being said, I wanted to know some more information about the ingredients listed before ruling on whether or not this product could be considered eco-friendly.
One thing for sure, Bro Mask is not all-natural. An ingredient, Disodium EDTA, is listed as a low hazard chemical. "Disodium EDTA itself doesn't seep well into the skin, it actually helps other ingredients in the product do just that." You should be aware of the other ingredients in any product featuring Disodium EDTA.
Because of that, I do have to penalize the Bro Mask for not being eco-friendly.
How much does the Bro Mask cost?
The Bro Mask costs $28 for a pack of 4. That equals about $7 a pop. That's a little on the high-end with many other masks costing around $4-$5 a mask. That being said, the Bro Mask is the "#1 Selling Mask," according to Jaxon Lane, so you are paying a bit for the name-brand aspect.
Is the Jaxon Lane Bro Mask worth it?
While the Jaxon Lane Bro Mask did make my skin look better and healthier, between it's higher than average cost and lack of eco-friendly ingredients, the Bro Mask isn't worth it to me. That being said, it's still a good product and if you're struggling to find a mask that looks masculine, then give the Bro Mask a try.