Dudefluencer is reader-supported. When you buy through links on our site, we may earn an affiliate commission.
I'm obsessed with shows about food and kitchen gadgets for men.
Whether it's watching Dave Chang travel the world enjoying the best pizzas or re-runs of Anthony Bourdain: Parts Unknown, I find myself sitting on the couch with two thoughts: one, I'm hungry, and two, I can't wait to try and make that.
Unfortunately for me, I'm not a great chef, but I've learned that the right kitchen gadgets make all the difference.
With these five kitchen gadgets for men, any amateur chef can transform into a well-seasoned veteran. (Pun intended.)


Price: $25.99 on Amazon
True story: I never owned a cast iron skillet until my wife moved in with me. Now I can't live without one. No other pan is as versatile and tough as the cast- ron skillet; whether I'm sauteing vegetables or pan-searing post-sous vide steaks, there's only one pan I'll use.
The Lodge Cast Iron Skillet is the result of 120 years of research and experience out of Pittsburgh, PA, and it is perfection. Seasoned with 100% natural vegetable oil, this skillet is ready for the oven, stove, grill, or even over a campfire. And that's what sets this product apart from the rest of the skillets on the market: no matter where you're cooking, the Lodge Cast Iron Skillet is able to help get the job done.
For accessories, I cannot recommend the silicon handle enough. Without the handle, you run the risk of burning your hand when pulling the skillet off the oven; with it, your hands are safe and your pan is ready to move around the oven.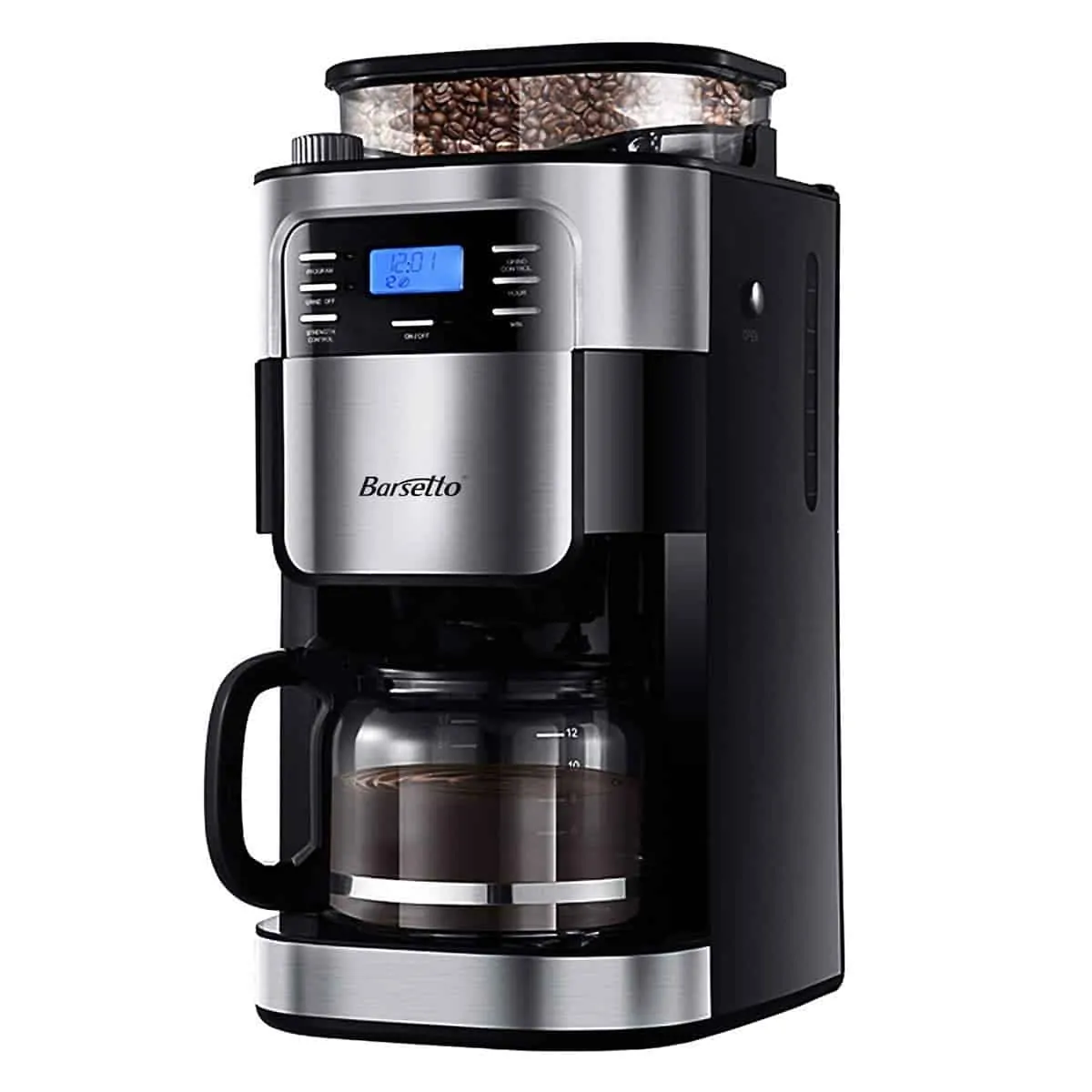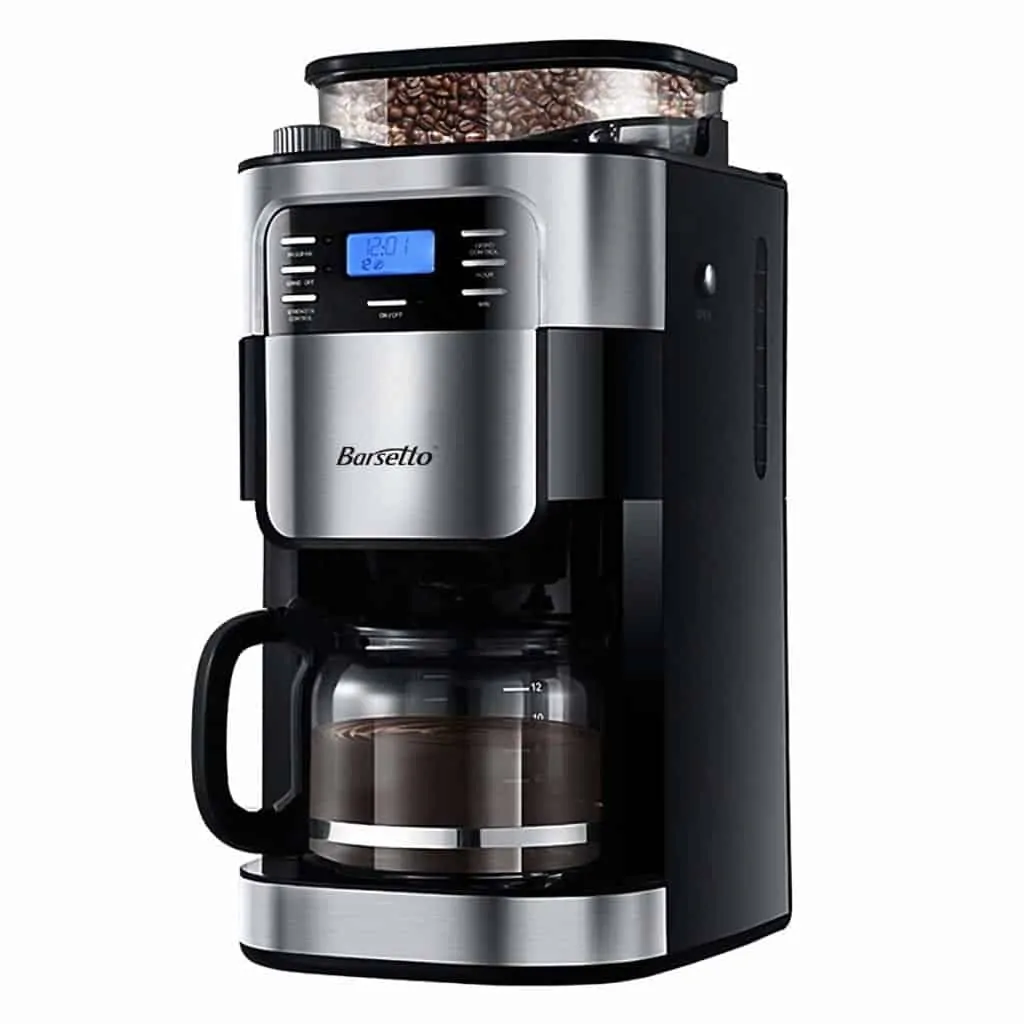 Price: $149.00 on Amazon
You can't talk kitchen gadgets for men without a coffeemaker.
My previous career as a teacher required early mornings and lots of energy. That's where coffee came in: the perfectly delicious pop of caffeine to get me through the most boring of staff meetings and the longest parent conferences. For a while, I was using just a simple one cup coffee maker until the Barsetto Grind and Brew Automatic Coffeemaker arrived on my doorstep as a gift from my wedding (big thank you to Aaron and Kathryn!).
A built-in grinder with five settings (from fine to coarse) alongside a programmable timer allows me to wake up to the smell of freshly ground Tim Horton's coffee beans. The removable filter makes cleaning super easy, and the insulation board will keep your coffee warm for two hours after making it.
As for taste, the Barsetto Grind and Brew delivers some of the best-tasting coffee because of it's finely tuned Burr Grinder. Drift Away Coffee has tons of whole bean options available from around the world that you can order once, or through a subscription.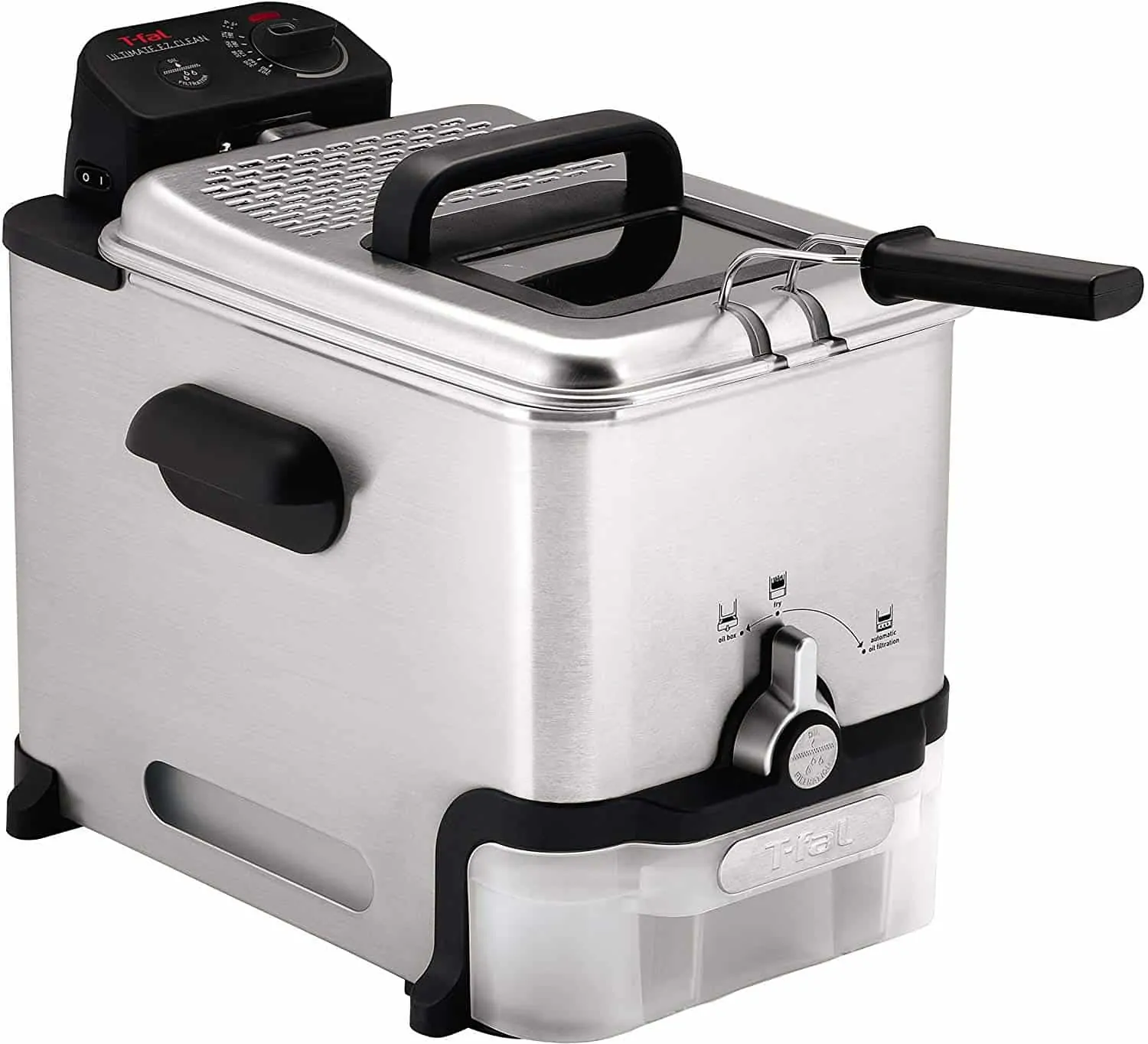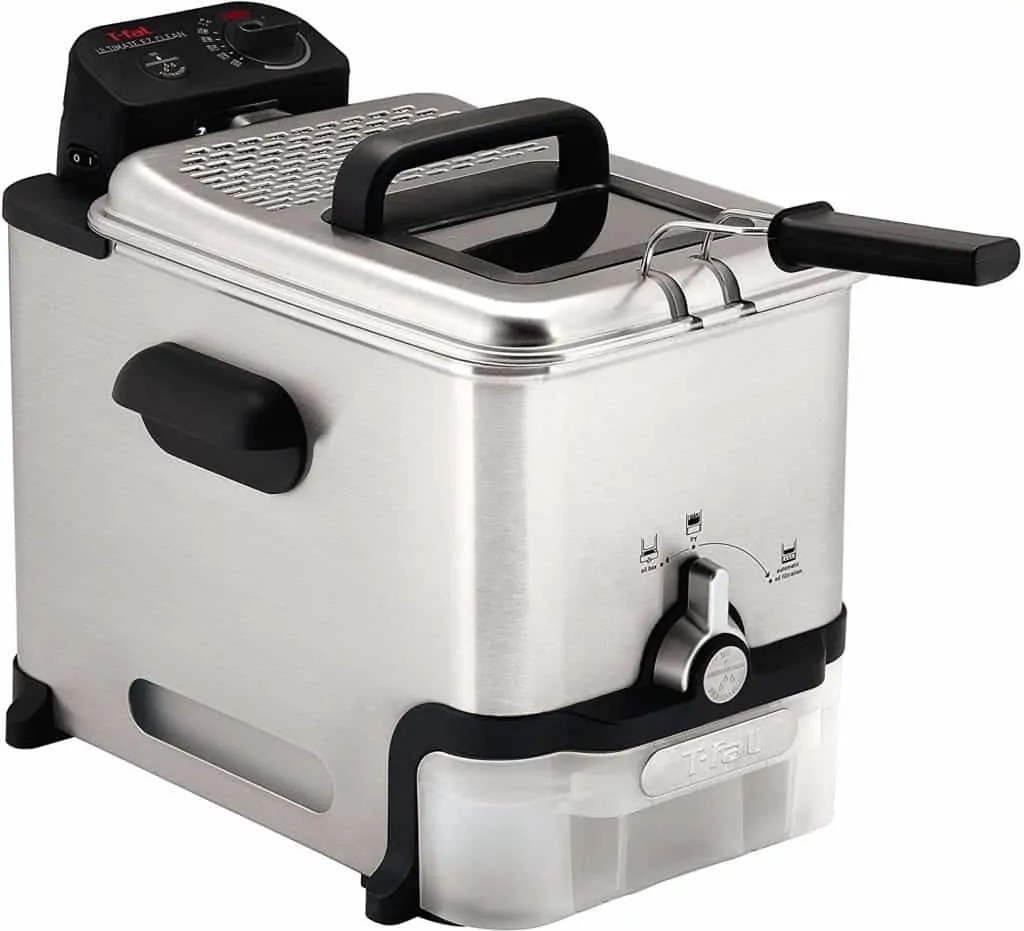 Price: $83.99 on Amazon
Fact: the only way to cook chicken wings is with a fryer.
Okay, maybe I'm being a bit overdramatic, but considering I was born in the home of the chicken wing (Buffalo, NY), I like to believe I know a thing or two about what makes a good chicken wing. Outside of the perfect spicy and sweet sauce, the other essential for a delicious chicken wing is a perfectly crisp skin.
The T-Fal Deep Fryer is one of the most powerful oil fryers on the market. You can cook around 2 ½ pounds of wings per use, and with a simple to use thermostat, you'll have delicious fried wings in no time. What makes the T-Fal Deep Fryer special is its oil filtration system: set the knob to the oil filtration setting and the oil filters itself into an oil pan below. This allows you to reuse your oil up to 10 times.
The T-Fal Deep Fryer is the kitchen gadget every man should own.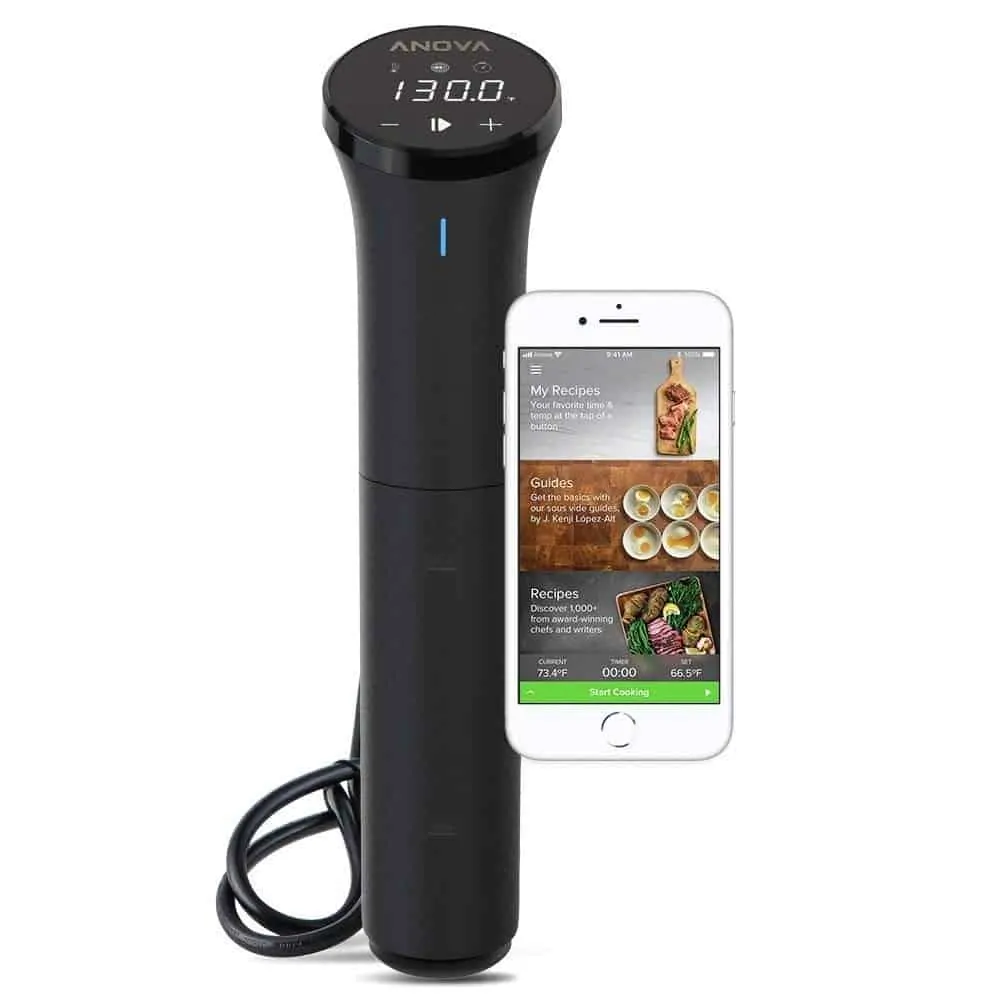 Price: $149.00 on Amazon
My Mount Rushmore of life-changing foods includes Pizza Junction pizza, John's chicken finger subs, and Sō Korean Bbq's spicy bulgogi. Now you can carve homemade sous vide steak onto that rock because there's nothing that can take away the deliciousness of a perfectly cooked steak.
Pre-sous vide, I'd cook my steak in a pan. Post-sous vide, I vacuum seal my filet mignon, set my sous vide temperature to 131.5 degrees, and let the water heater do all the work. After an hour, I pull out my steaks, pan fry them in my cast-iron skillet to brown the edges, and then let the steak soak in some butter. I'm not kidding when I tell you that sous vide steak will be the best steak of your life.
The reason why we chose the Anova Sous Vide is because of its ease of use. Download the app, choose your meal, drop in your foot into the water, and the Anova Sous Vide does everything else. It's impossible to screw up.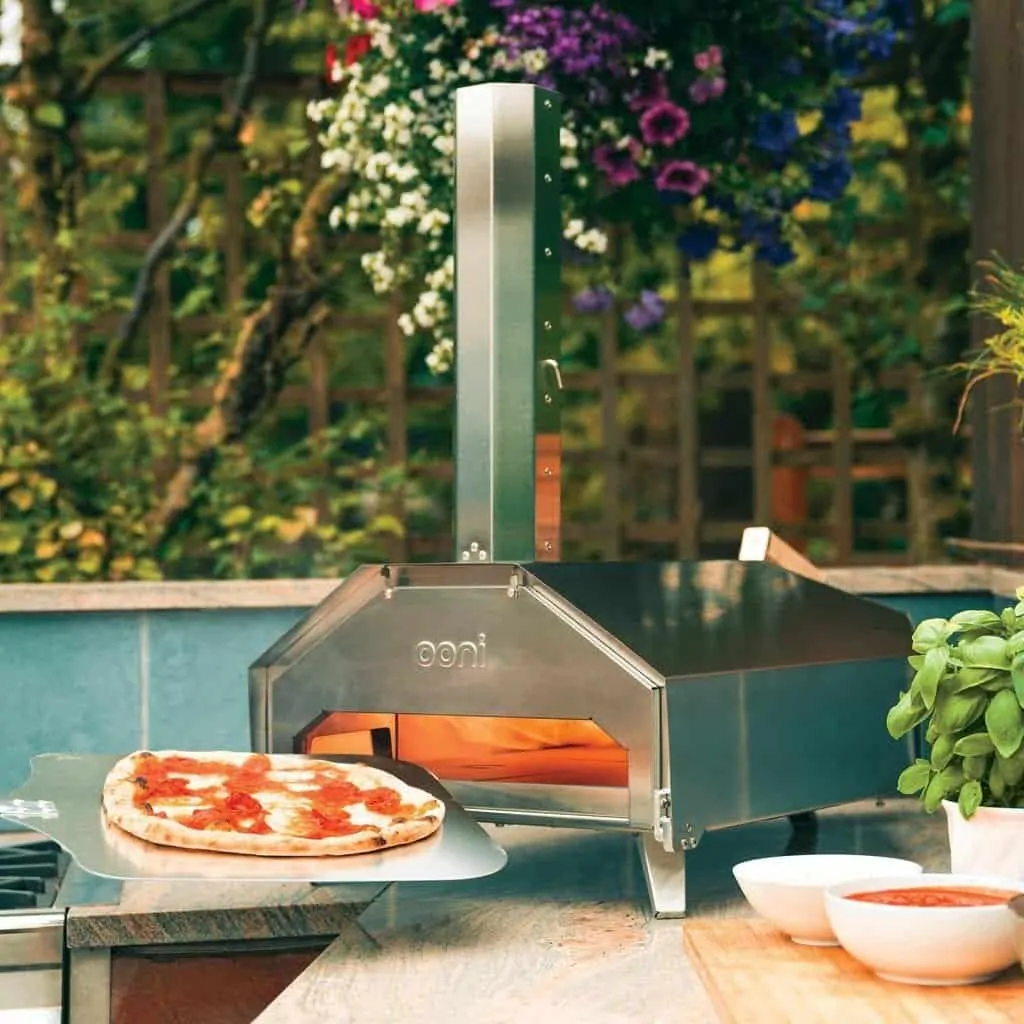 Price: $599 on Amazon
I love a good 'za. Give me double cheese, curly pepperoni, and thick dough. Or maybe thin crust, some blue cheese, hot sauce, and chicken. Even throw a little pineapple and ham my way. Doesn't matter. If it's pizza, I'm probably going to like it.
That's why I'm so excited to put the Ooni Pro Outdoor Pizza Oven on this list. This easy-to-assemble outdoor oven can cook a Neopolitan pizza in 60 seconds, and offers three separate fuel sources: wood, pellet, and propane.
The Ooni Pro Outdoor Pizza Oven's simple design is the perfect accent for any backyard. It's the most expensive of all the kitchen gadgets listed here, but you absolutely get what you pay for here. No other pizza oven on the market is as versatile, sleek, and capable of cooking delicious home-made oven pizza.
Other top kitchen gadgets for men?
Here are some other kitchen items that didn't make the list this year because they were a little too far out of the ordinary:
Which gadgets can you not live without? Do you use and love any of these kitchen appliances?
Leave a thoughtful comment below to let other readers know what you think and to help us update this list annually.