Finally, after months of planning on getting to my outdoorsy content, I'm sitting down to write what I came to write for Dudefluencer! After four straight days of hiking in Northern California, I figured it was time to give a hand up to everyone looking to start a hiking habit of their own.
If you're anything like me, you probably share my disdain for doing cardio at the gym. I only force myself to do it because I'm looking to lean up, and aside from my diet, getting your heart pumping is the best way to burn those calories. Hiking allows me to fit that cardio into my routine, and it's easily the most entertaining way to do it!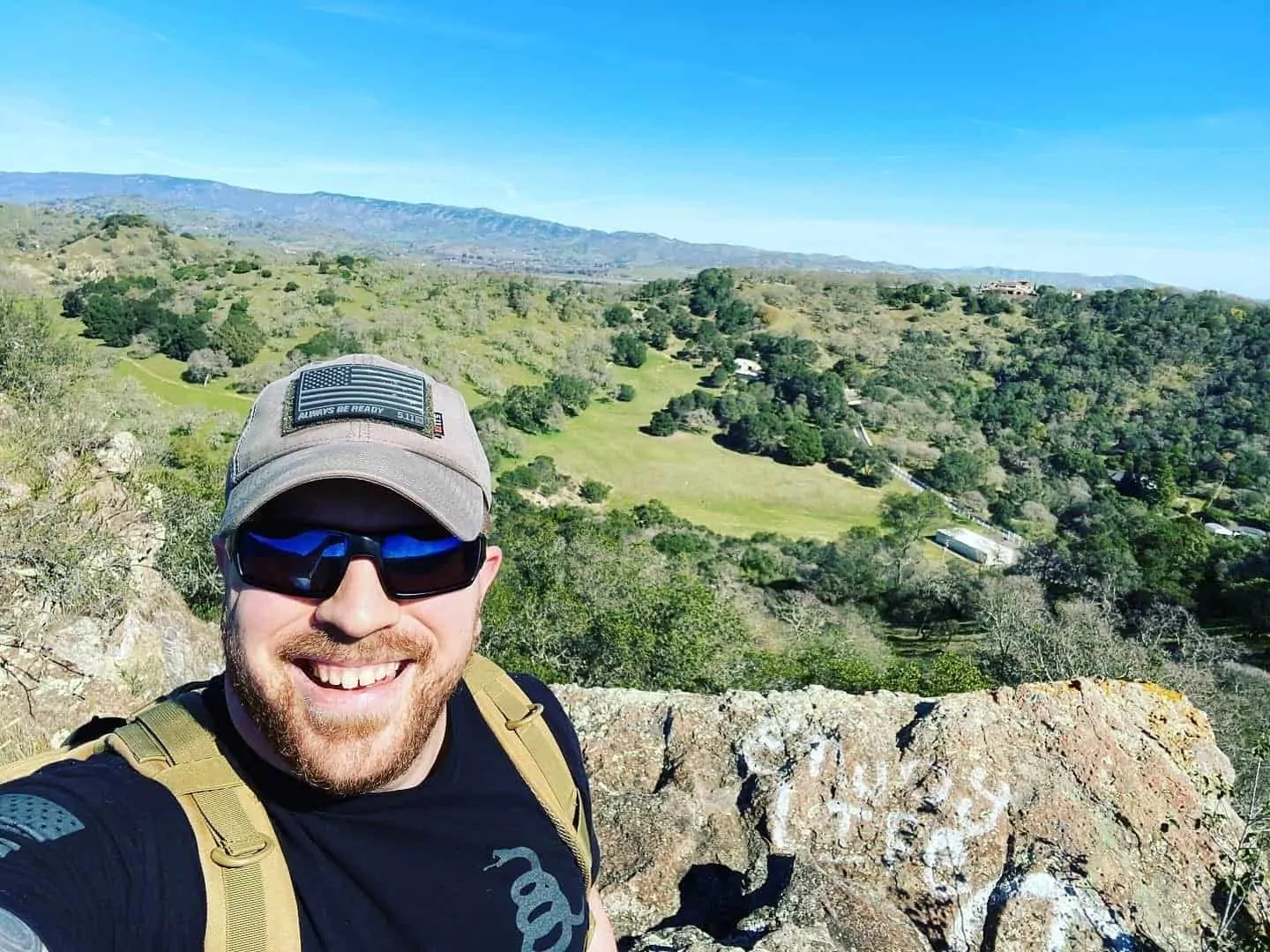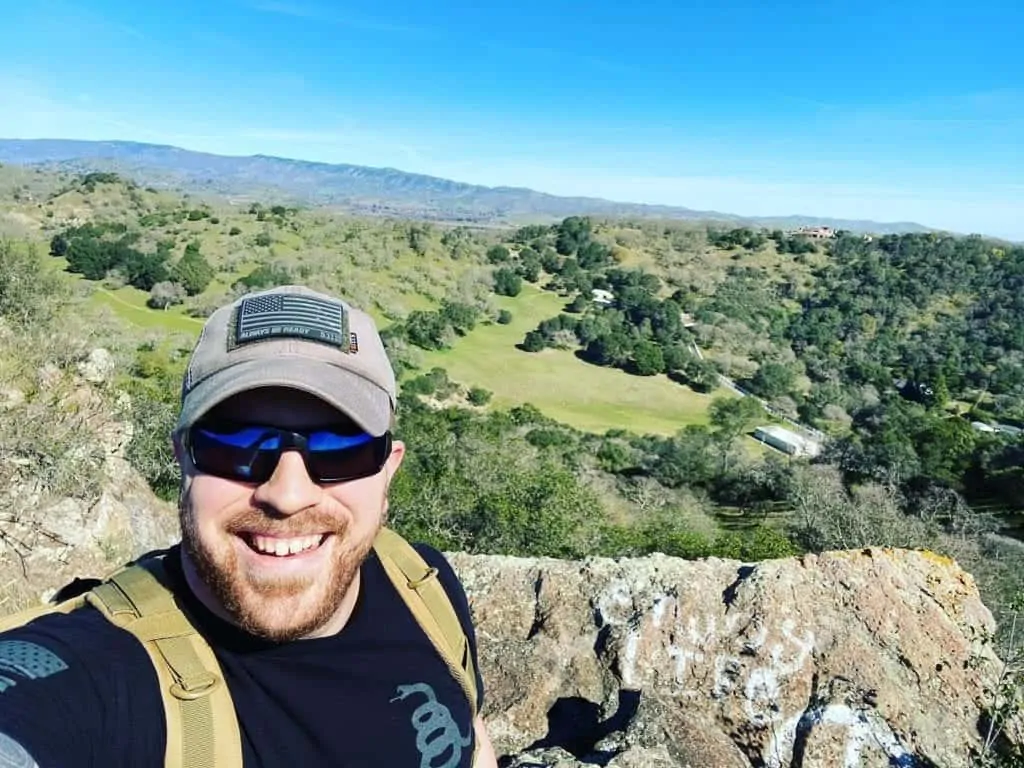 Instead of staring at a treadmill and ten TVs playing House Hunters or CNN at Planet Fitness, when I hike, I have so much more to look at. I love the trees, the trail, the wildlife, and the blue skies (but hiking when it's cloudy is just fine too). I have ADHD, so hiking gives my brain the stimulation that it needs to distract myself from the fact that I'm doing cardio. On top of all of that, hiking allows me to set and visualize specific goals, like reaching the end of a trail or climbing to the top of a hill or mountain.
That's why I've put together this list of helpful hiking tips for beginners. If you're looking to get into hiking, but you're unsure about how to start (outside of just going outside and walking), this list is for you!
5 Beginner Hiking Tips
1. Find trails that suit your abilities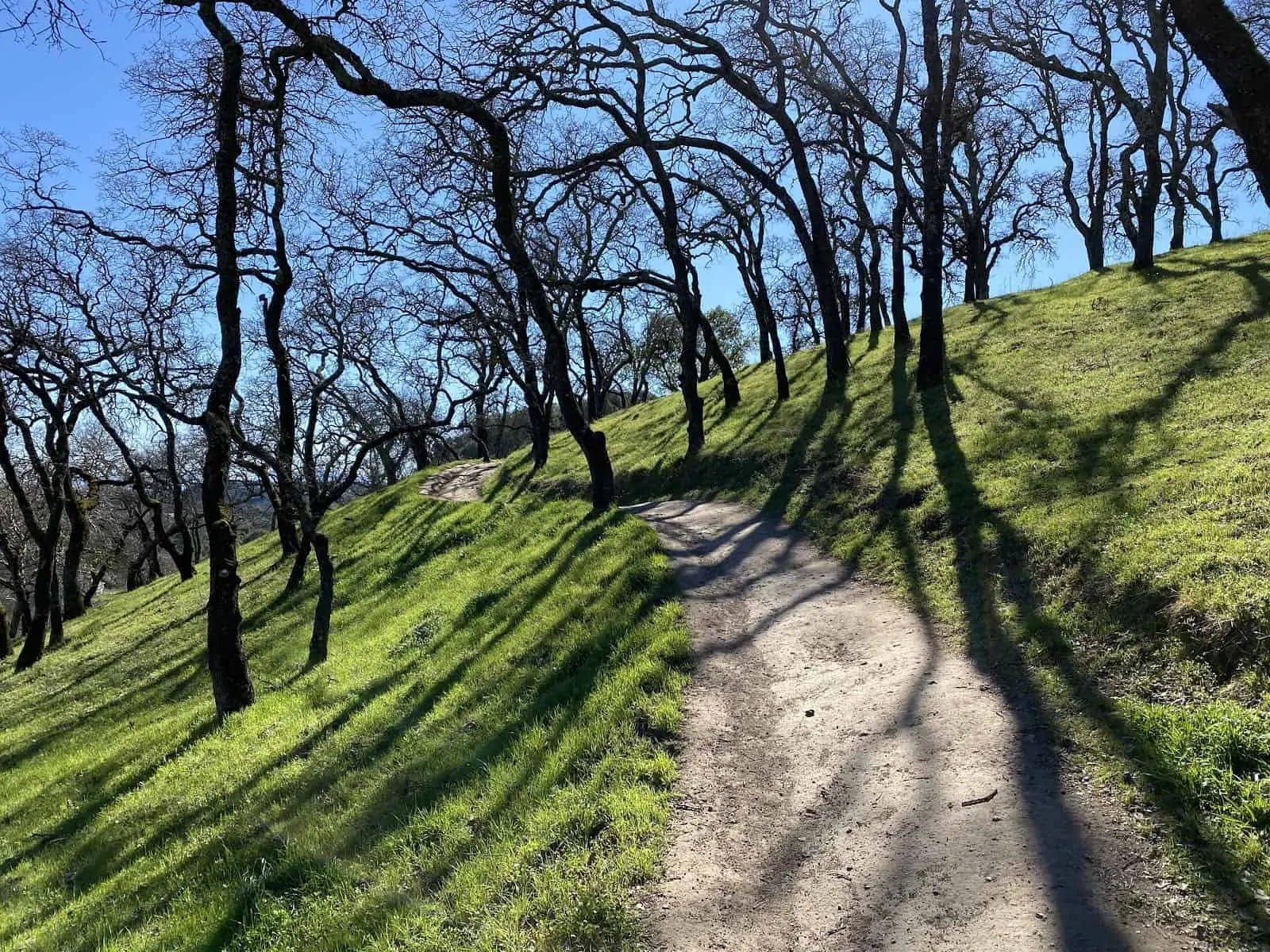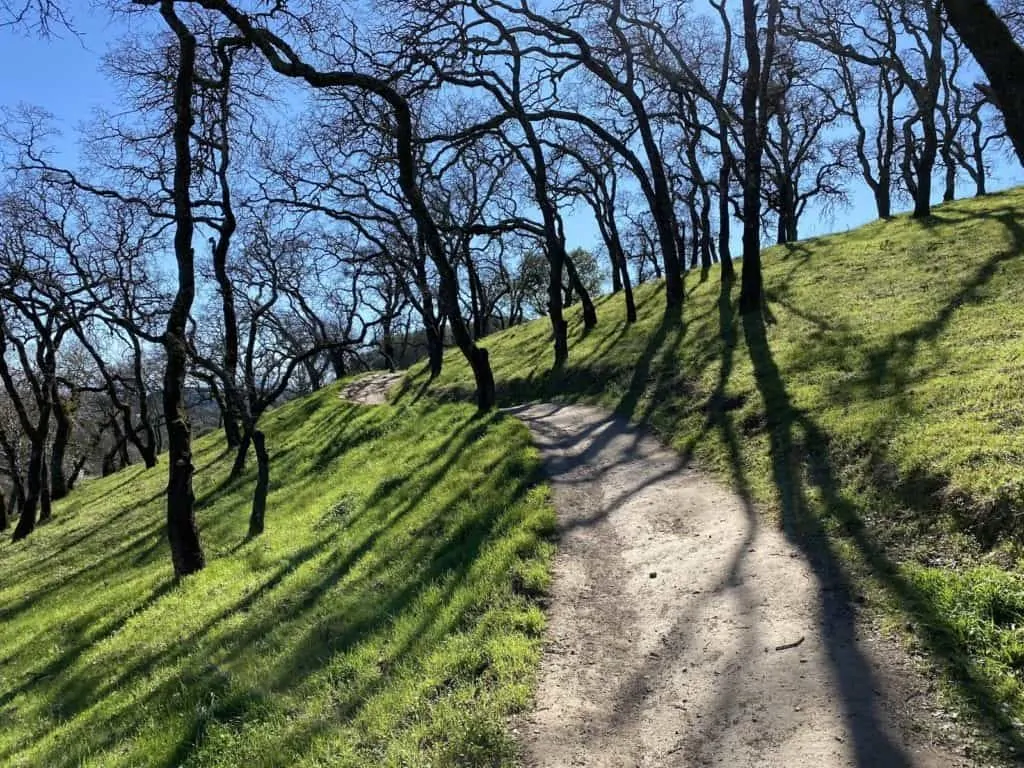 I remember when I was a child, and my dad showed me a documentary all about the first men to reach the summit of Mount Everest, Edmund Hillary, and Tenzing Norgay. At the time, I remember seeing footage of the mountain and thinking, "It doesn't look THAT tall. How hard could it be?" Of course, as a child, I hadn't the faintest understanding of what it takes to make that climb. Plus, it doesn't help that the video footage doesn't do Mount Everest justice at all.
Now that I'm older, I have a better understanding of that undertaking, but every once in awhile, I find myself underestimating the hikes and climbs I embark on. I've found myself underestimating a hike at first glance until I find myself halfway up the side of a tall hill, gasping for air because I didn't research my hikes a little before I set out on them.
This brings me to my point: Research your hikes and choose ones that suit your fitness level.
Now, if you're just looking to do a small hike in a small park, obviously you should have no trouble. This tip applies to those looking into more moderate or difficult hikes. Lately, I've been using the app AllTrails on my phone to find nearby trails and OHV off-roading paths. Apps like these will help you with navigation, trail reviews, difficulty ratings, and pictures to help you choose the right hike before you leave the house. Even a simple Google search will tell you everything you need to know so you don't find yourself in over your head halfway through a hike with a twisted ankle.
2. Leave nothing behind on the trail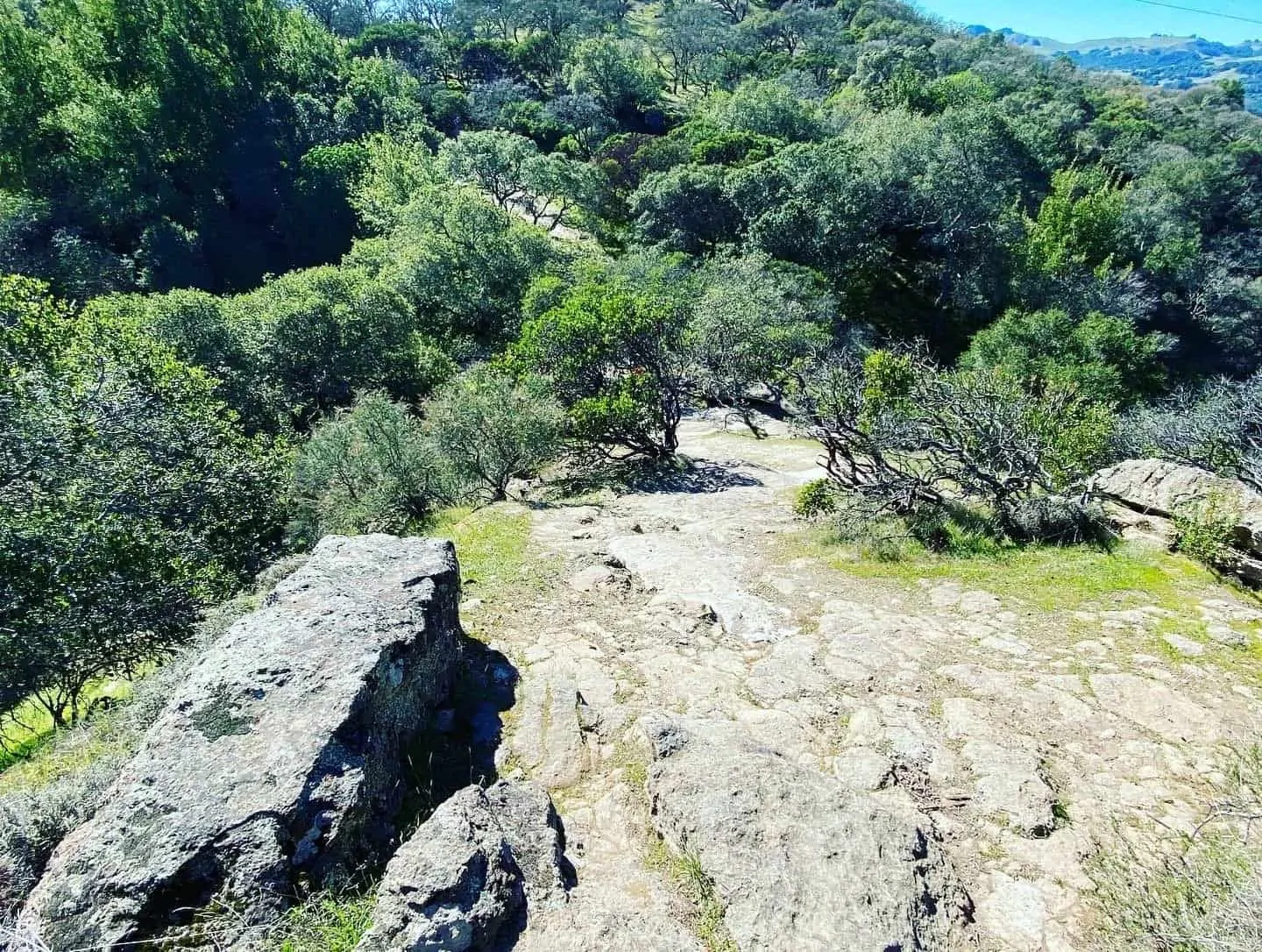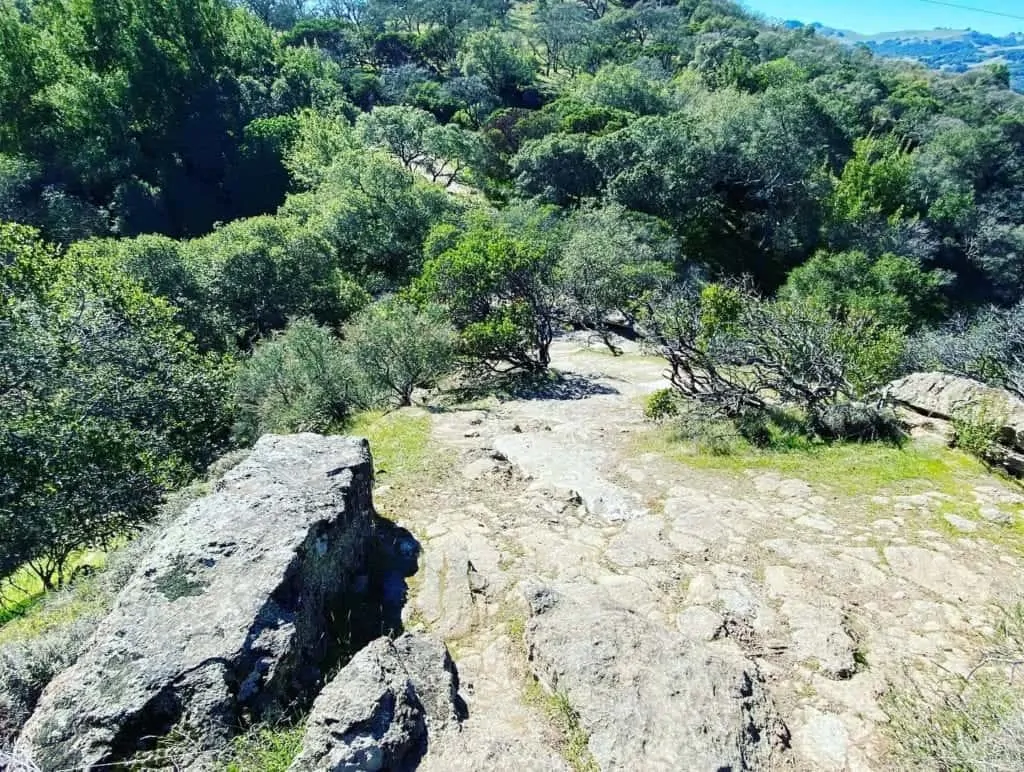 This one is straightforward.
When I'm hiking, the last thing I want to see is a bunch of trash lying around on the trails. It ruins the whole experience for me, not to mention the fact that it is detrimental to the surrounding wildlife. If you're planning on bringing disposable water bottles or food with wrappers, just do everyone a favor and pick up after yourself. It's just simple hiking etiquette to clean up after yourself, even when hiking in parks that have a cleanup staff. They aren't your slaves, and you aren't a barbarian, so take all of your trash with you when you leave.
3. Pack only what you need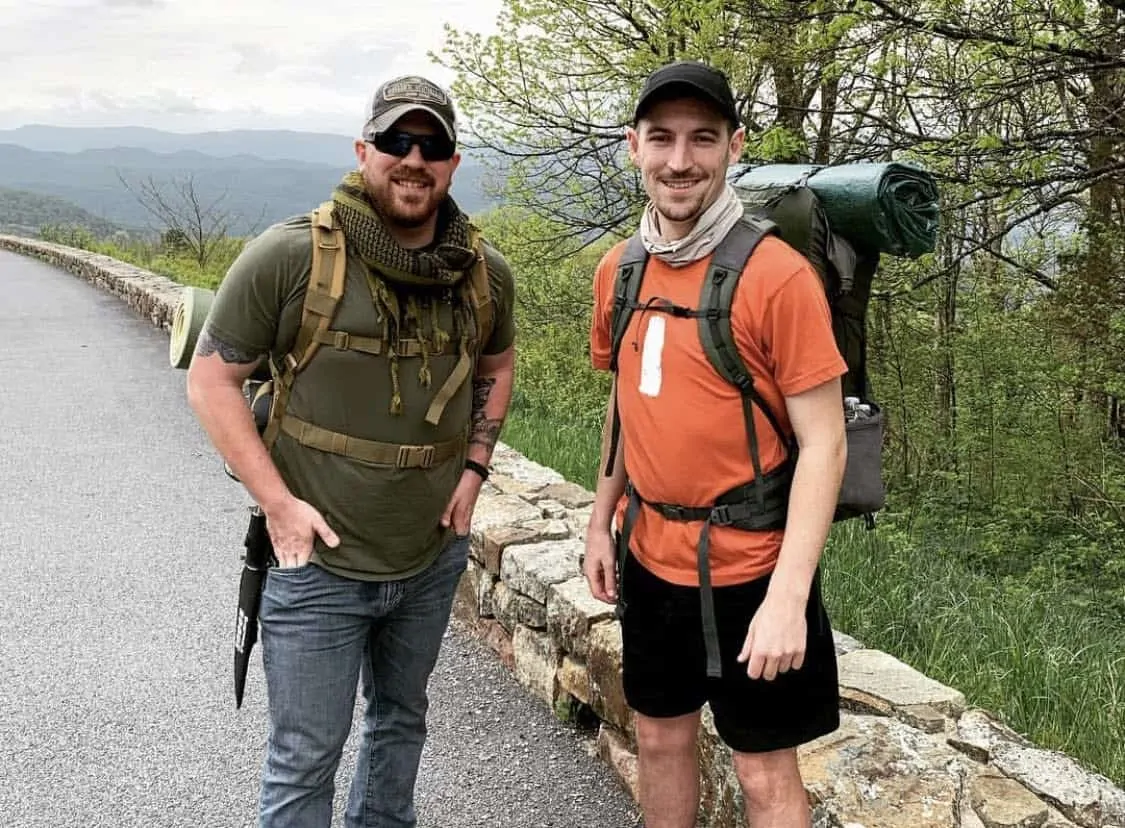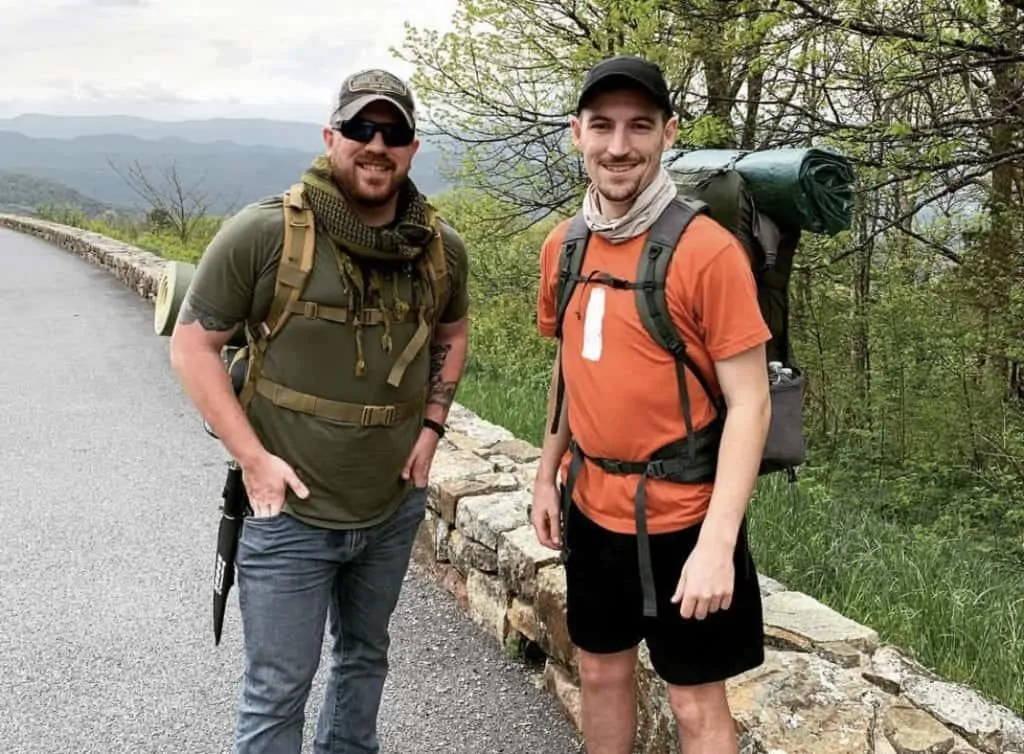 When you're hiking or backpacking with the intention of spending the night in the woods, the last thing you want to do is lug around a heavy pack full of gear you'll never need. Last year, my friend and I decided to go backpacking in Shenandoah, Virginia, on the Appalachian Trail, and I'll tell you right now, this experience would've been miserable if I was carrying around any extra weight. We had a five-mile hike ahead of us before we found the perfect campsite, and even after we set up, we decided to hike some more. If we packed anything unnecessary, that would've meant more weight, which in turn means more energy spent getting to our campsite, which ultimately would've meant less motivation to explore.
That being said, you don't want to leave your house unprepared. That's why I've put together two basic checklists of everything you need for a day hiking trip and a backpacking trip:
Day Hiking
Navigation (Phone, GPS, map, compass)
Flashlight (In case it gets dark before you get back)
First-aid supplies
Sunglasses (trust me)
Extra layers (pack these in your pack in case of an overnight)
Water
Food (Jerky, granola, sunflower seeds, trail mix, etc.)
Pocket knife
Overnight Backpacking
Navigation (Phone, GPS, map, compass)
Flashlight
First-aid supplies
Sunglasses (again, trust me)
Extra layers (in case it gets cold)
Extra clothes (double up on socks and underwear)
Water
Food (Ready to eat meals, MREs, freeze-dried food, etc.)
Pocket knife
Sleeping bag (and/or lightweight hammock)
Tent (or tarp and rope)
Flint and steel
Sleeping pad (you'll want this if your sleeping bag is on the ground)
These lists aren't comprehensive, and it's up to you to use your best judgment when selecting these items based on the hike you plan on taking.
4. Bring the right footwear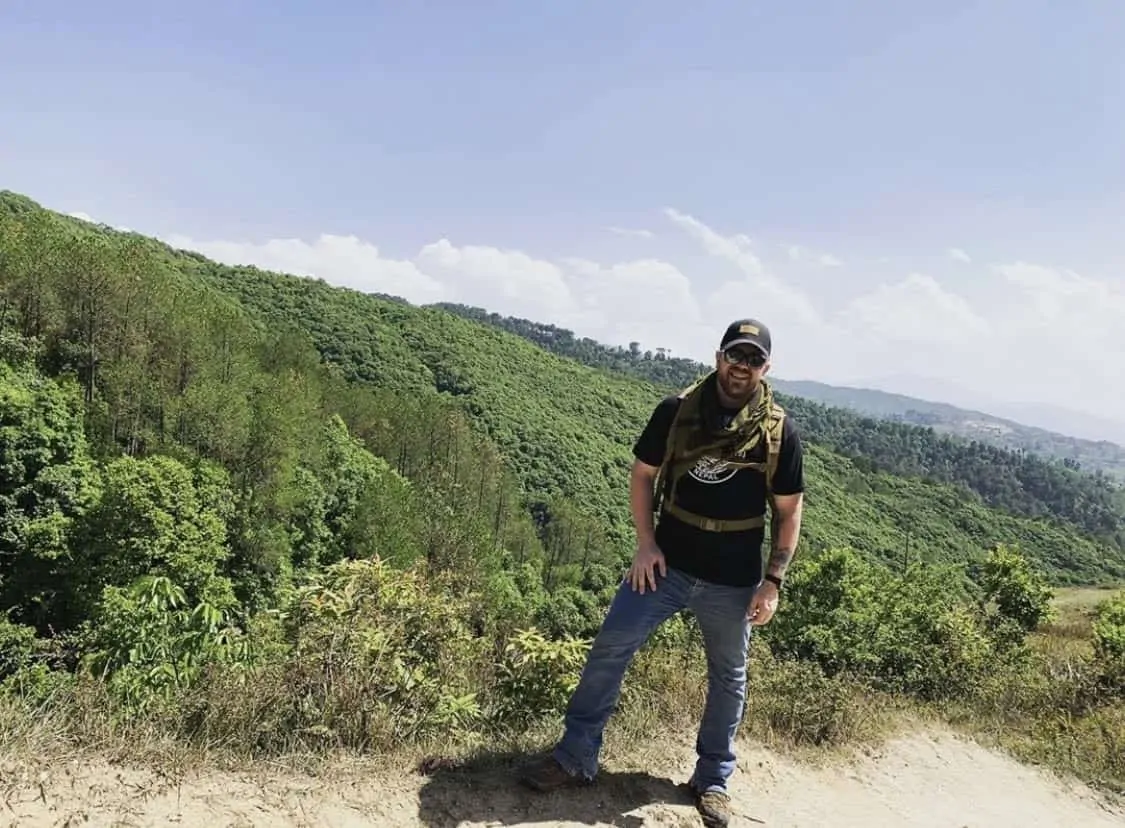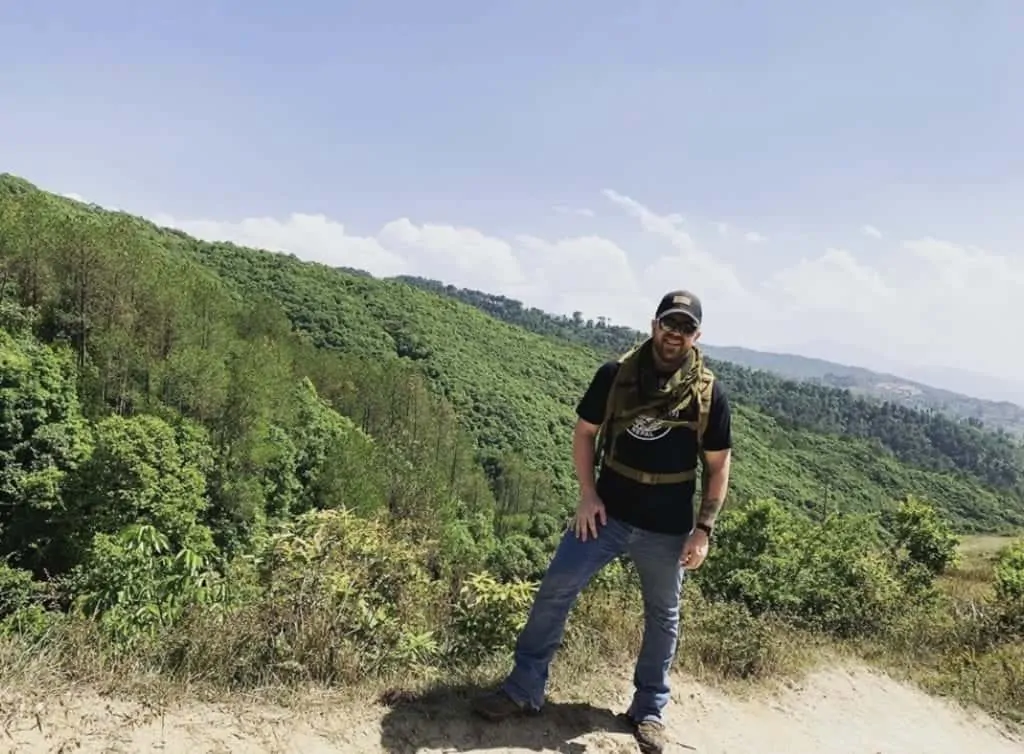 The best investment I ever made into my hiking hobby was ditching my old Bates combat boots and moving over to a pair of legitimate hiking boots. These boots were so life-changing that I now wear them daily because they are the most comfortable footwear I've ever owned. If you're looking to do some light hiking in the backwoods behind your house, you probably don't need a pair of heavy-duty hiking boots like mine. Instead, a nice pair of comfortable walking shoes will suffice.
If you're looking to get into more rugged hiking and you need a boot recommendation, I'd suggest the Merrell Moab 2. These are the boots I'm currently hiking in (and wearing on a daily basis). These boots are comfortable straight out of the box, they're waterproof, and so far after a year, they've held up without fail. If boots aren't your thing, the Moabs also come as a trail shoe as well. I promise Merrell does not sponsor me; I just swear by these boots to anyone who asks for a recommendation.
Where you definitely never want to skimp out is the sock department. Socks make all the difference between comfort and misery. You'll want to leave cotton in your dresser drawer when hiking. Soft wool or synthetic socks are the way to go! They'll wick away the sweat and keep your feet dry for hours on end. I prefer to hike wearing REI store brand hiking socks rather than the far more expensive name brands since they seem to hold up just fine.
Whatever footwear you choose, make sure it suits the terrain you're hiking in. NO FLIP-FLOPS! Trust me. Your feet will thank you for it by the end of your hike.
5. Tackle difficult (or new) hikes with someone more experienced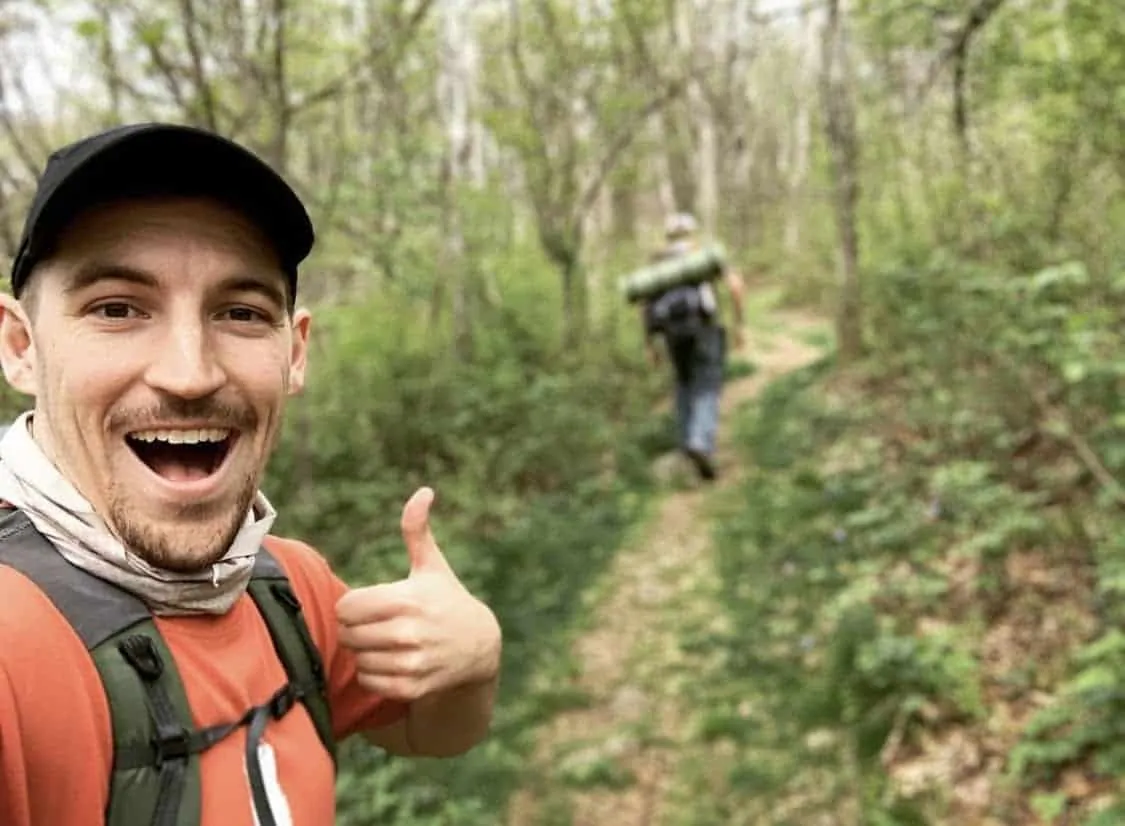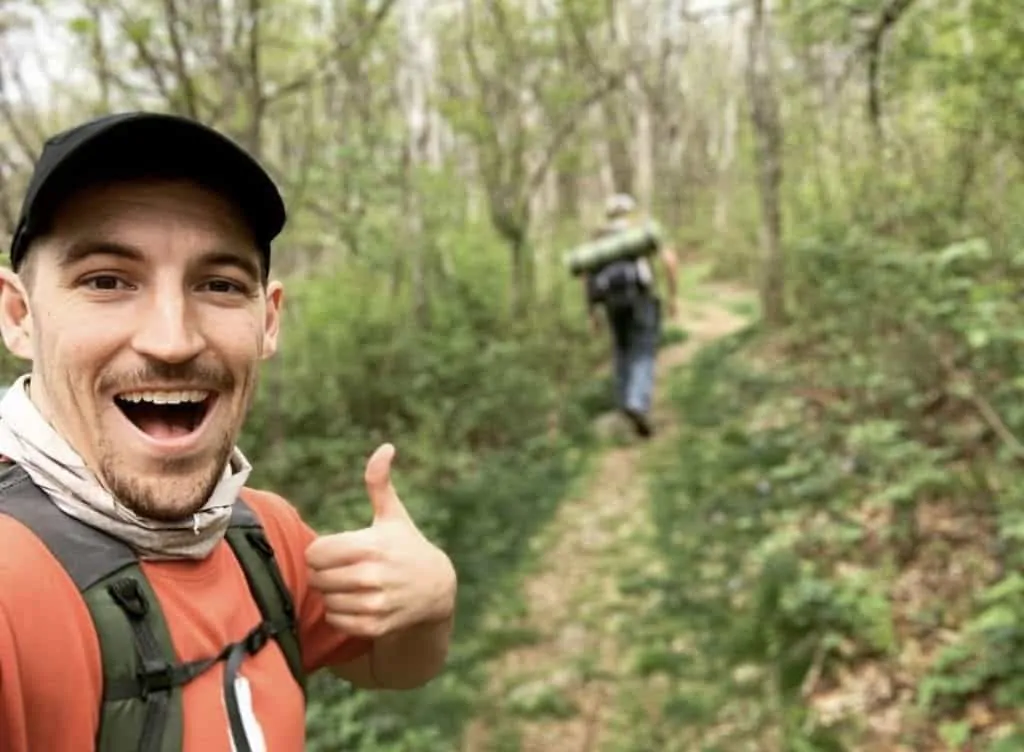 There's no shame in asking for help, especially when it comes to hiking in new and challenging areas. Every time I hike in Shenandoah, I always invite my friend Ben along since he knows his way around this area far better than I do. I always carry a map with me, but it's nice to have someone more experienced tag along with me in case something goes wrong. I may have plenty of experience, but he's a far more experienced hiker, and on top of that, it's always nice to have some company when you're climbing a mountain.
If you don't have any immediate friends who are experienced hikers, that's no problem. Try to find a nearby hiking group through Facebook or your local outdoor gear store and tag along on their next trip. There's no shortage of help out there if you just ask, and the vast majority of the hiking community are more than happy to lend a hand! Not to mention the added bonus of making some new friends!
Get out into the wild!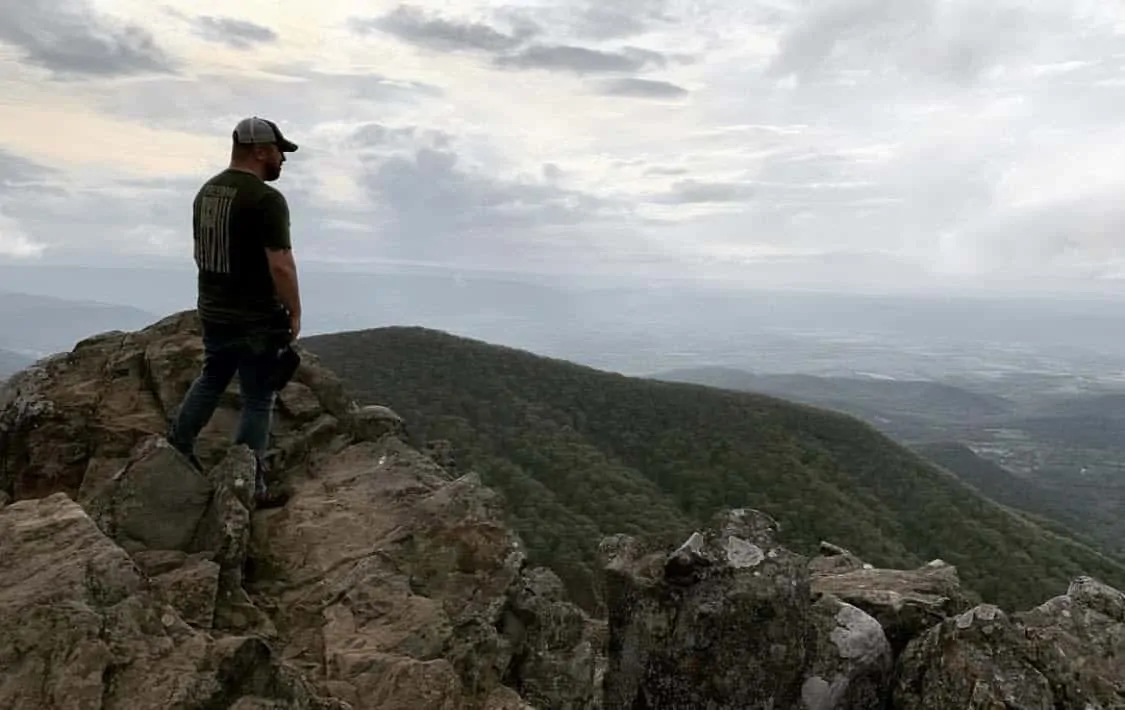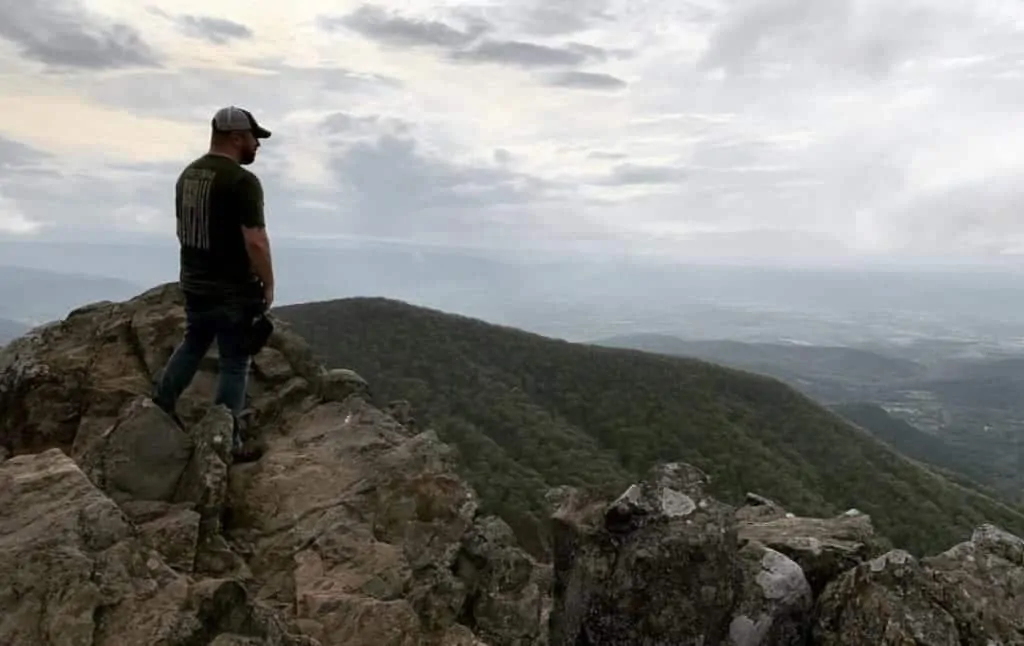 So there you have it! Five solid tips that'll start you up in your new hiking hobby. Be careful, though; this hobby might become your new obsession if you find a few favorite spots in your local area.
Now that I'm finally settled in after moving late last year from D.C. to Oregon, I can finally dedicate my time to more hiking, camping, and off-roading content! You won't want to miss any of it, so be sure to follow us on Facebook.

If you enjoyed this, be sure to check out some of my other pieces here on Dudefluencer: