My Tony Robbins Unleash the Power Within review can only begin in one place: my in-law's basement while I howled alongside Scott Stapp, Robbins himself, and 23,000 strangers to Creed's "Higher."
Creed. Yes, that Creed. The Christian rock quartet equivalent to Nickelback. Somehow Robbins' four-day seminar elicited enough pent-up emotion that I found myself jumping around at 11 P.M. with no end in sight. Heck, Robbins could have played "Photograph," and I might have even thrown down with a verse or two myself.
But Unleash the Power Within (or UPW) is more than just four days of bouncing up and down: it's an experience about the power and growth of ourselves. Through a series of physical and emotional exercises, Robbins and his team of co-hosts push you further than you ever thought possible with one goal in mind: be the best version of you possible. And of course, UPW provides a great outlet for men's self-care as well.
Buckle in folks. I hope you like Imagine Dragons, Haddaway, and Pitbull because Unleash the Power Within comes at you fast, and you will never be the same again.
Life will never be the same again.
You may have heard of Haddaway from his breakout hit "What is love," but Robbins is a bit indie in his Hadaway preferences, which is why the lyrics "Life will never be the same again" are the literal and spiritual meanings for all four days and nights of UPW. Unleash the Power Within is the appetizer course if you will for all seminars Tony Robbins. It is meant to be the introduction to harnessing all of your inner power through a series of physical exercises, emotional challenges, and unfortunately, infomercials.
But even with a disappointing afternoon spent watching commercial after commercial, I still left Robbins first-ever virtual Unleash the Power Within event activated, mentally focused, and ready to take on the world.
Due to COVID-19 shutting down most in-person events for the foreseeable future, Robbins decided to take his most famous live seminar and transform it into a 23,000 person online event, which created a different atmosphere than his typical outing.
But before we start with my Unleash the Power Within review, it's important to note where I'm coming from in terms of Robbins and his beliefs. My wife became interested in Robbins' work after watching his Netflix documentary I Am Not Your Guru, and swiftly purchased a ticket to his live UPW show a few months later in November 2018. I, on the other hand, was a skeptic. I believed he was a snake-oil salesman who preyed on folks desperate for answers.
That didn't change when Rachel called on night three to tell me about the Mastery University courses being sold for $10,000 or how what you eat can cure cancer. All that did was make me dig my heels in even deeper, worried that my future wife was joining a cult. (Note: Rachel did not purchase Mastery University, nor does she believe food can cure cancer.)
Yet two years later, I found myself on the couch watching Robbins' live "Comeback Challenge," entering peak state, scribbling down frantic notes, and embracing some of his ideas to the point where I told Rachel, "Let's do this virtual Unleash the Power Within."
Far cheaper than his in-person UPW, we took a chance and signed up. Over those four days, I don't know if my perspective of Tony Robbins changed, but I do believe it gained nuance. Is my life better for attending the online event? Yes. Do I feel empowered with my business? Hell yeah. But I still have some hesitations about some of Robbins' methods, more specifically the upselling and pseudo-science he promotes.
So what changed?
Focus is power.
UPW is broken down into four days: day one is all about pushing past your fears, day two focuses on creating momentum, day three is unleashing your power within, and day four is vitality day. Due to years of public speaking, Robbins's voice needs vocal rest every other day, which is why he hosts only two of the four days of UPW. It was the same for the virtual event (although we did get an extra brief Tony session at the end of day 4) with Joseph McClendon filling in on days two and four.
The energy was different with McClendon for sure, but that's not to say I was disappointed when it was his turn to host. He managed to keep things light, empowering, and on schedule. Speaking of schedule, the in-person Unleash the Power Within days can last up to 14 hours. The virtual UPW kept most days to about 12-13 hours. Neither offer many formal breaks.
Each day started with Kinrgy, a dance group meant to get everyone's heart pumping and their bodies moving. Yes, that meant dancing at home while attending Virtual UPW.  Watching them was infectious. Even when I felt low energy, I found myself bouncing around and embodying the spirits of the elements. These sessions could last as long as 15 minutes and ended with the introduction to your host: either Robbins, McClendon, and sometimes TV personality Maria Menounos.
Day one and day three were the most impactful days without a doubt: Robbins's high-energy and mastery of motivation made even the most boring stories compelling. And Robbins knows what he is doing after forty-plus years of coaching all around the world.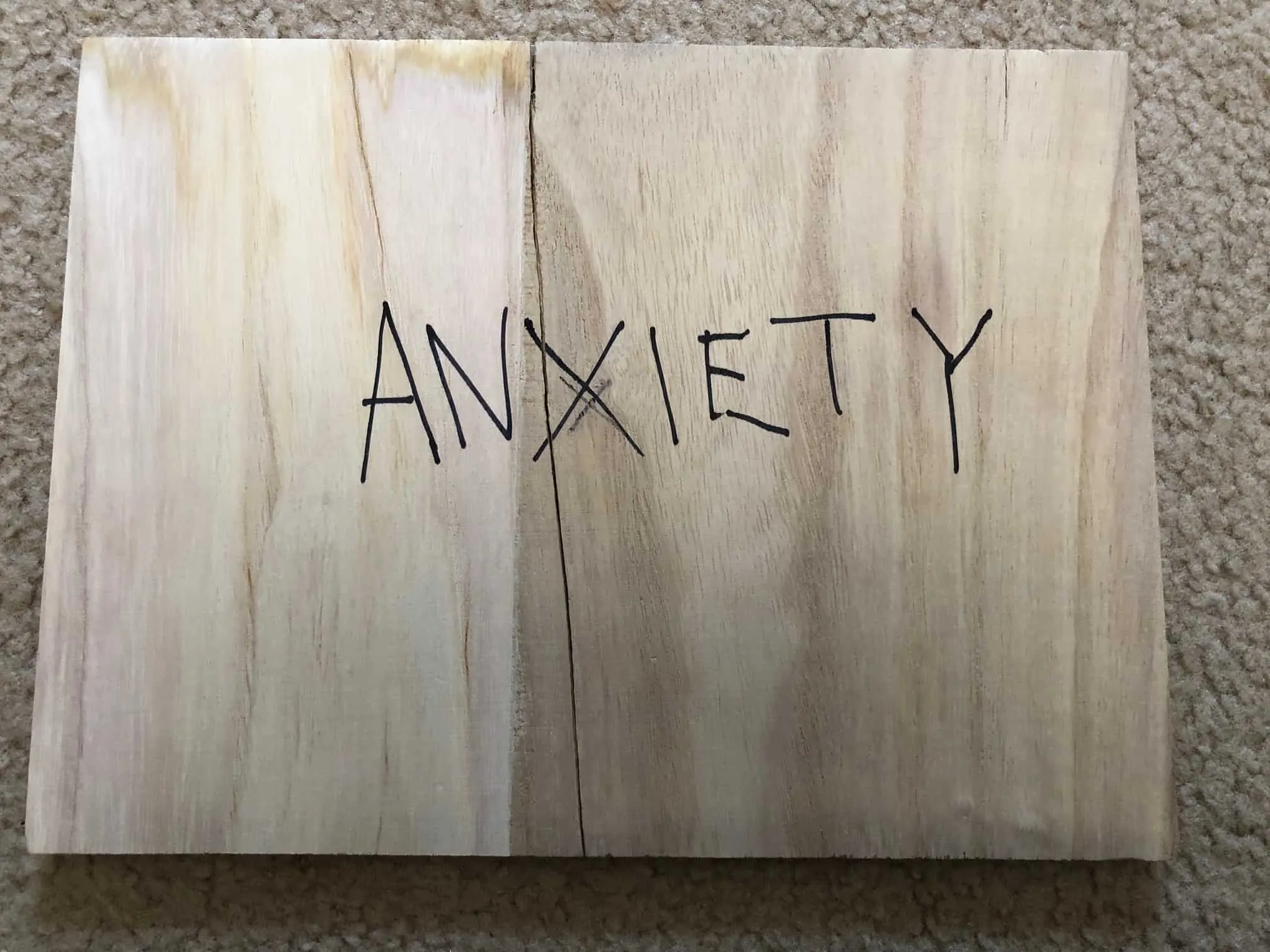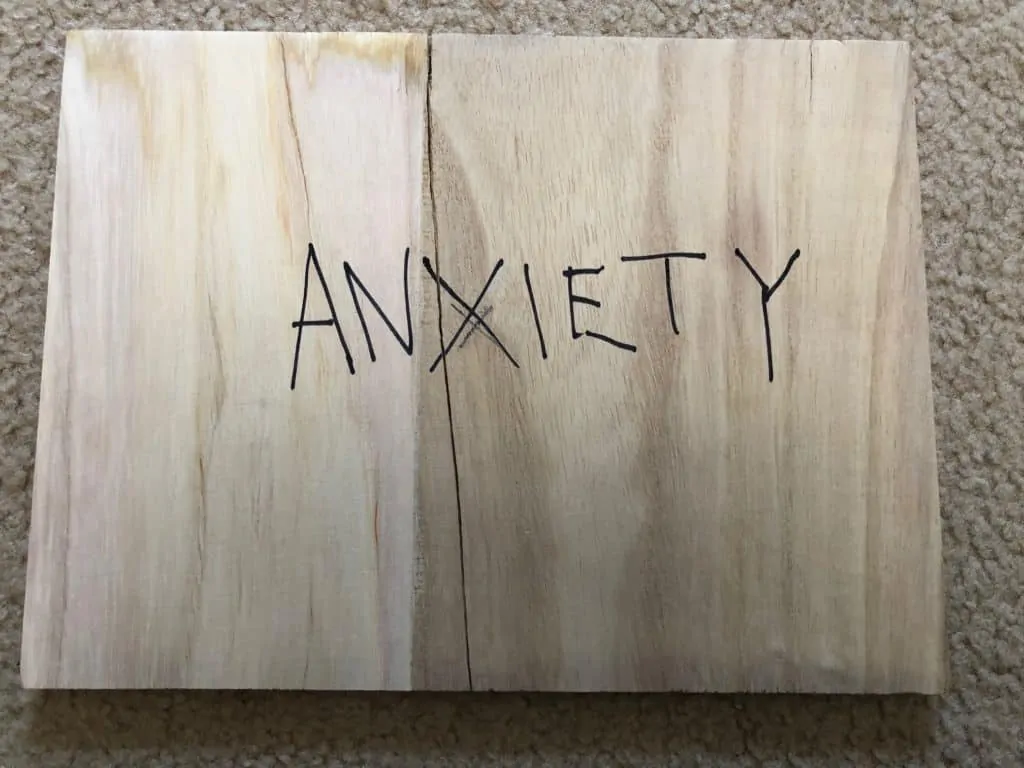 After some incredible meditations on day one, it was time to break some boards. Traditionally, day one ends with the infamous firewalk, but since lighting coals on fire in your home might be a bit dangerous, most virtual attendees received a block of wood to breakthrough. For me, there's something genuinely impressionable when you do something physical, so the idea of literally and mentally breaking through just worked for me.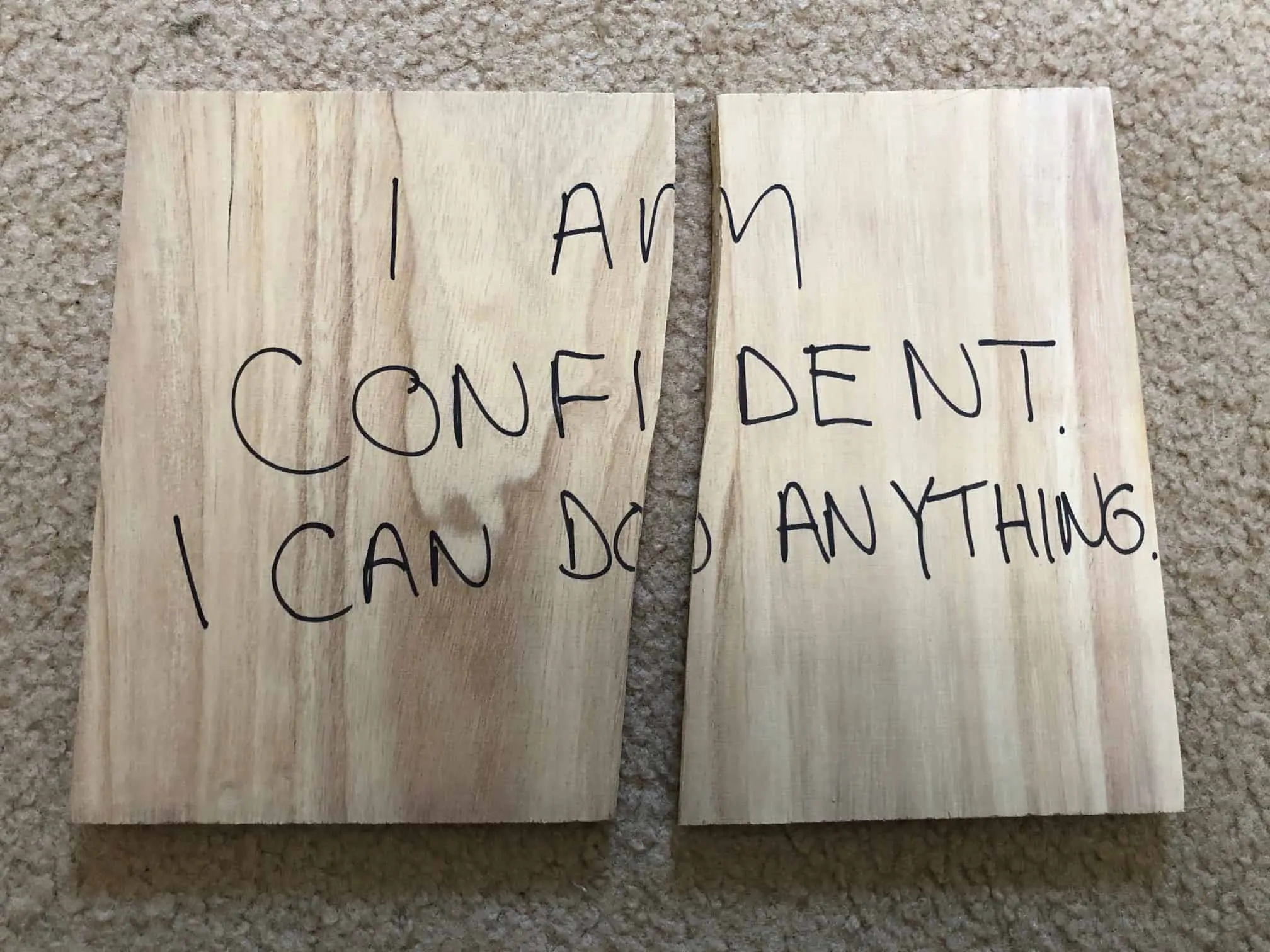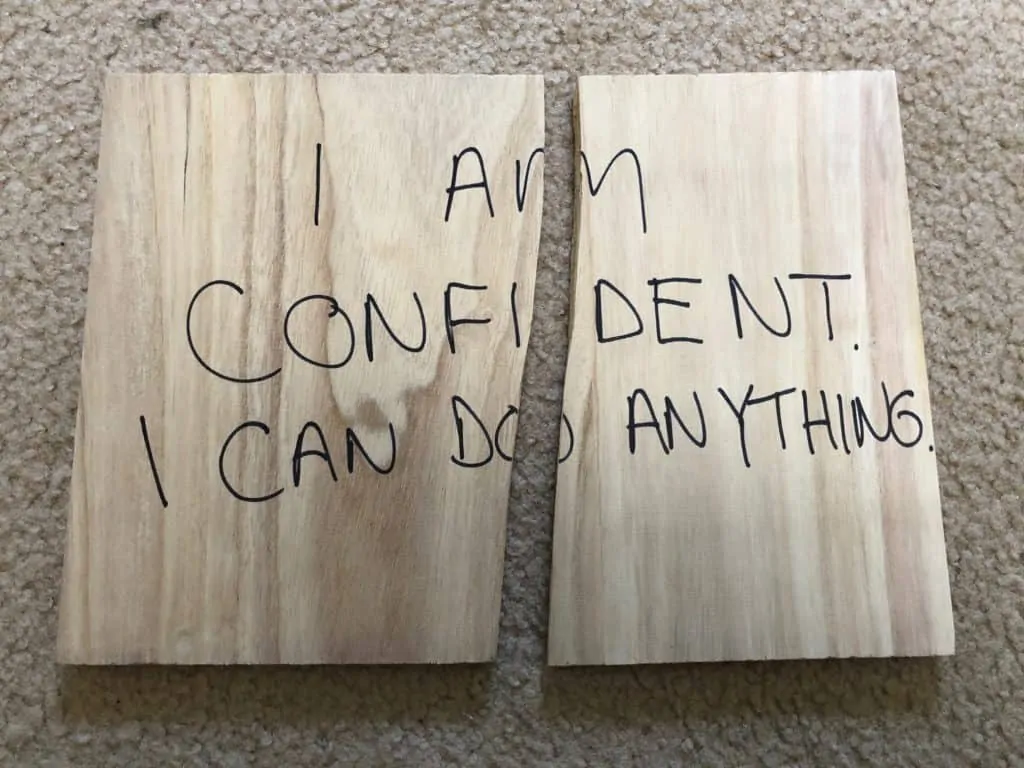 Armed with a background of Eminem and other pump-up jams, Unleash the Power Within day one ended with nearly 23,000 people smashing through their wood blocks. Even though we were from over one-hundred different countries, at that moment, my wife and I felt connected to everyone in attendance. It was beautiful.
Day two of UPW was a bit slower as it was intended to build momentum into day three. Some of the highlights include a fantastic meditation session and the introduction of the crotch-chop as an acceptable dance move. Beyond that, day two was unfortunately a lot of McClendon introducing videos of Robbins speaking at previous Unleash the Power Within events. I wasn't necessarily disappointed by this because day one had been so emotionally taxing, but at the same time, I felt a little let down that there weren't a ton of actionable items to take away.   
But day three? Oh boy, day three was the big one. Even though the event lasted four days, day three was the climax for sure as Robbins once again returned to the stage to motivate us and push us past our limiting beliefs. Still, the highlight here was the guided meditation that lasted nearly four hours. That's right, four hours on our feet. By the time Robbins encouraged us to unleash our inner roar, I had found myself running on pure adrenaline and loving it. My in-laws probably believe I am an absolute wolf-man with the howls coming from their basement.
I should probably explain why Rachel and I were at her parents' house: a couple of days earlier, we had spent the night because our air conditioning went down. And then while out on a run, Rachel misplaced a step and ended up breaking her foot. It was just more comfortable at her parent's house for the next couple of days.
Now back to the Unleash the Power Within review. Day four was…well based on the Facebook group (and my experience), it was a complete and total disaster. It was infomercial and upsell after infomercial and upsell (no matter what Robbins says, these were infomercials). The only real highlight came at the very end when Robbins made a surprise appearance, which is unusual, and introduced Master Co. Master Co was my favorite part of "The Comeback Challenge." Hence, his arrival at the end of day four nearly saved the other 12 hours I wasted watching commercials.
Unleash the Power Within has the incredible ability to pick you up, empower you, and push you into that next step of life. And while we spent around 48 hours total over four days with Robbins and crew, I'd argue that the most prolific moments were the meditations woven throughout.
Meditation
Throughout four nights, UPW virtual enlightened us with three powerful meditations meant to cause introspection and self-empowerment. This Unleash the Power Within review wouldn't be complete if I didn't take time to highlight the three most important moments for me at the event. I already practiced daily meditations so it was no surprise how much I loved these.
I'm going to do my best to touch on these meditations briefly, but my words would never be able to do them justice. You won't have the same emotional attachment unless you experience them yourself.
A spiritual awakening.
A couple of years ago, Rachel asked me if I had ever experienced a spiritual moment. I shook my head, and I watched tears stream down her face. I didn't get it. Why is that a sad thing? I'm not religious; I don't have any spiritual beliefs.
She explained that she was sad that I had never gotten the chance to experience something as beautiful as a spiritual moment. I nodded, but I don't think I understood what she meant. My mind was on preachy Christians, my own boredom when attending religious ceremonies, and the unlikelihood of God existing. Rachel said that none of those things were close to what she was talking about. I asked her to clarify and she said she couldn't. It's just something you had to experience. Not knowing what I was missing, I brushed it off.
I'm going to skip over the day one meditation. While I enjoyed it, we had done a similar practice at the end of the Comeback Challenge, so it didn't feel as fresh. But for day two of Unleash the Power Within, McClendon led us through my first real breakthrough of the event.
He had us stand with our eyes closed, and root our feet into the ground. We were then to imagine making a decision, a decision we had been long holding back from making. It was here that I saw this single red blob in front of my eyes. And with every step, every clap, every movement, that burst of color grew and grew and grew until I felt it move through my entire body. I had never experienced a spiritual moment, but this was it. This meditation, this decision, I truly felt it within my whole being.
I knew at that moment everything in me had changed. No more male millennial burnout. I felt more confident, more secure, and more prepared to take on the world.
The Big One.
Like I've said earlier in my Unleash the Power Within review, day three is the most important day of the event. Tony comes back, and all of the build-up from day one and two come to a head. And while night one ended with a literal board breaking, night three ended with a spiritual breakthrough.
Before getting started, Robbins asked anyone with children in the room to please have them leave (the Robbins team set up a children's area where they performed different activities while their parents worked through some shit) and warned us that for us to feel pure freedom, genuine pleasure, we were going to have to experience a brief spurt of pain.
While a recording of the meditation played in the background, Robbins asked us to think about our limiting beliefs and the pain that they would cause one year, five years, ten years down the road. He wanted us to feel as much of that pain as possible and encouraged us to be vocal.
I'll be honest, listening to an entire audience howling in pain was rough. It threw me off as it just felt awkward and uncomfortable more than anything else. I don't think my experience was comparable to the people screaming in the background.
But eventually, Robbins pushes us past those beliefs and forces us into a set of new, empowering beliefs. We screamed, we yelled; we probably woke up Rachel's parents. And even though the beginning didn't do much for me, I found myself going full-out moving, dancing, and crotch-chopping by the end of the meditation. There was this feeling of something being lifted off of my shoulders, and a new version of me was stepping through the door.
Did I mention that this meditation lasted nearly four hours? It was long, intense, but incredibly worth it. Once we finished, 23,000 people found themselves singing, dancing, and even rocking out to Creed. I can't explain why it just felt right.
There's nothing I can write that will do justice for this moment, but for me, it was well worth the price of admission alone.
Master Co
Master Co is incredible, and we ended our four days Unleash the Power Within journey with one of his signature meditations. He simply allowed us to feel the power of light and energy to spread love to our friends, loved ones, and neighbors. When I imagine spirituality, I imagine this meditation because his calming voice brought me to another place.
I don't want to share too much of this particular moment, but Master Co does perform live streams, and this video meditation from another Robbins event is just as powerful.
Take a break from this article and watch it, meditate with him. I promise it will feel incredible.
Guest Speakers
Like I mentioned previously, Robbins can only perform live every other day to rest his voice. That meant lots of guests coming in and out throughout the four days. I do want to take a couple of moments to highlight a few that left a lasting impression.
Kinrgy
Every day of Unleash the Power Within opened with Juliana Hough's Kinrgy performing a high-tempo but straightforward dance routine. No matter my mood, they found a way to get my body moving and energized. When the energy felt low, they'd come back out and bring it back up again. For someone who needs a quick pick-me-up, visit their website and just groove with them. The moves are simple enough to learn, and the dancers are empowering all the same. I walked away from UPW a massive fan of this project and it will be a constant in my morning routine.
Dean Graziosi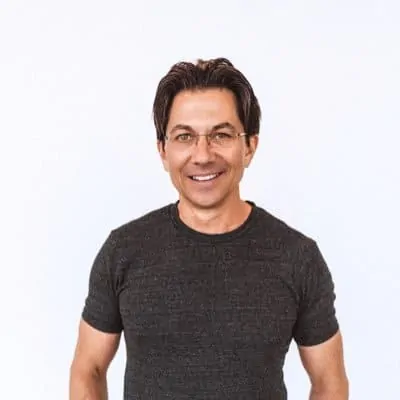 I joked with Rachel that I hoped this Dean Graziosi would never show up because his Youtube commercials annoyed the heck out of me. Yet I walked away from his small speech on Sunday with a new perspective. He spent most of his time hyping up Robbins's Business Mastery course, but also provided a segment about ethical selling. Graziosi was compelling, engaging, and offered good value for the information he shared. I can see myself purchasing one of his business programs in the future; he was that good.
Brian Bradley
Brian Bradley is the Vice President of Egoscue, a form of postural therapy that is meant to help with chronic pain throughout the body. Bradley opened every day of the Comeback Challenge and returned to UPW with a bevy of new, simplified exercises to get our posture aligned and muscles prepared for sitting for lengthy periods of time. Again, what I loved about Bradley was the same as Kinrgy, and Graziosi, they provided me value. I didn't feel gross when they sold me their products because they had already given me so much for Unleash the Power Within.
Critiques
I cannot write an Unleash the Power Within review without talking about some of the stuff that made me feel a bit icky throughout the event. Two things in particular that caused me to take a step back from everything Robbins and his team were talking about.
The first has to be Robbins's sales pitches. Robbins is excellent at them in the sense that he is never the one who sells to you. He has McClendon, or Graziosi, or a bevy of other guests tell you about the merits of his programs. And then once he thinks you're hooked, boom! He asks you for $10,000. 
That's wild. Wild.
I think I would have been okay with the sales pitches if they came at a better time. Remember how I told you day three was incredible? Well, our meditation ended around 10 P.M. EST. Robbins then played a video introducing his Business Mastery and Mastery University program. Both cost $10,000, or bundled together for $15,000. Imagine having an incredible life-changing experience and then as you are coming down from that high, being sold to. It didn't sit well with me.
And then on Sunday, the entire day was sales pitches until the last hour or so. I saw folks in the Facebook group talking about taking out loans or selling their cars to purchase tickets to these events, and there was something gross about that. You won't get a degree that will help you find a job; you won't get anything other than this seminar (and probably another sales pitch).
I get that Robbins needs to make money by selling these programs, but I wish everyone were a little more honest and forthcoming about all of it.
Secondly, this is the big one, Robbins's beliefs on science. Throughout the Comeback Challenge, Robbins frequently mentioned his unhappiness with the coronavirus shut down, and why he believed masks didn't work. I'm sorry, but our country is in a rough spot, and science has shown that mask-wearing does a heck of a job protecting people from COVID.
There's also the pseudo-science he presents during vitality day: how celery juice can re-alkaline your body, or the power of magnetic fields. Don't get me wrong, I believe laughter and positive mental attitudes are incredibly important when suffering from life-threatening illnesses, but doctors are doctors for a reason. Medical schools don't just give out degrees to anyone, and doctors do a whole lot more to earn their MDs than scrolling through Wikipedia, Healthline, and YouTube. It was infuriating to see people in the chat nodding their heads and typing out that they don't believe in any medical advice.
Again, doctors are doctors for a reason, they've studied and had practical experience in the field. That's the difference between them and us.
While these might look like little things, these criticisms seeped their way into the entire Unleash the Power Within experience. It's hard just to ignore the bad because bad science can be dangerous.
Unleash the Power Within Review Final Thoughts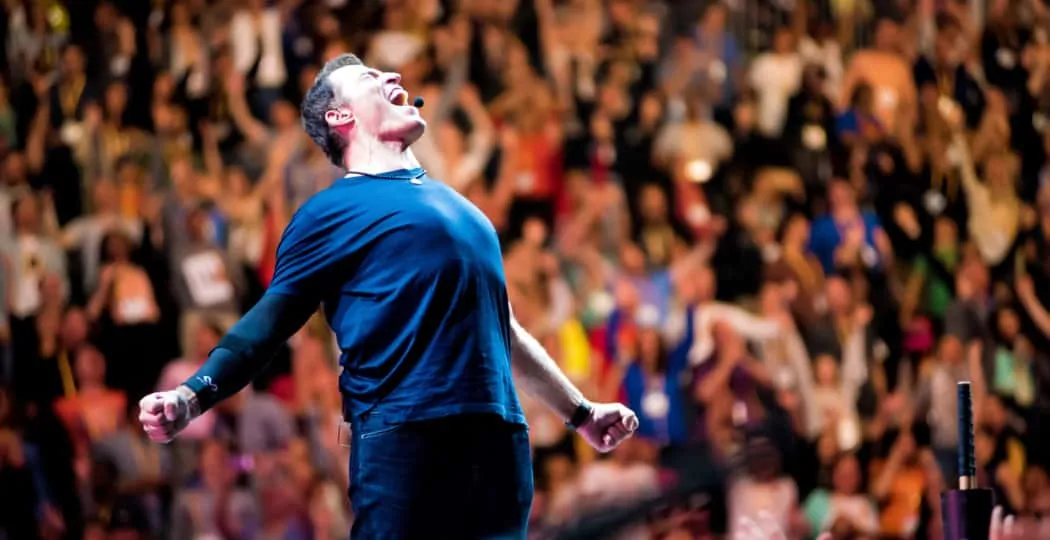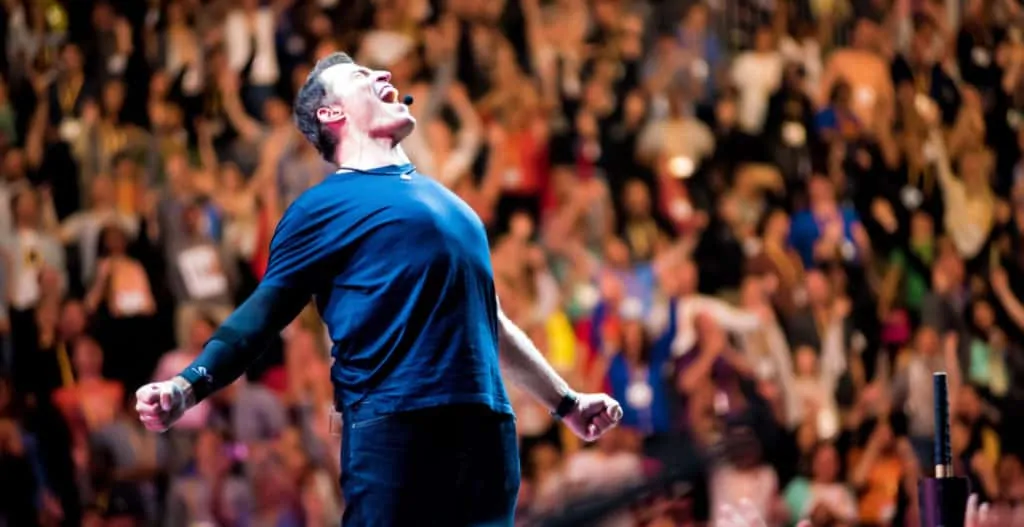 After four days and nights of Unleash the Power Within, what would I tell someone on the fence about attending Robbins's next live or virtual event? There's no doubt that if you go full-out, remain open-minded, and are ready to be reflective, UPW can be life-changing. Heck, I had my first spiritual moment and unironically sang Creed. It doesn't get more life-changing than that.
What's most important is having a mindset where you can take the good and shove away the lousy information. That way, you can focus on personal growth and getting rid of all those limiting beliefs. I have to end my Unleash the Power Within review with a resounding fist pump and yes chant because I do feel like I have grown so much in so little time.
I honestly feel like a better person because I attended Unleash the Power Within, and if you're willing, Robbins wants to help you too.