New year, new beard right? Thankfully 2020 is almost over and 2021 is on the horizon which means it's time to show off that well-coiffed beard. Well before you get tripped up on which beard trimmer to get, we made a list of the 6 best beard trimmers for men in 2021.
After the Buffalo Bills lost their home opener during my senior year of high school, I told everyone at my lunch table, I would grow a beard. I assumed it would make me feel more like an adult. Instead, I suffered through two weeks of unkempt upper lip hair, a couple dribbles of chin hair, and worst of all, only one side of my face could grow facial hair. I look back and cringe.
Thankfully, my college beard grew perfectly equal on both sides. While I mixed cleanly shaven and bearded throughout the university, I realized my dark features just look better with facial hair. But it wasn't until recently that I realized the importance of a good beard trimmer. And men with beards deserve a clean shave, a fresh look, and fashionable facial hair because men's self-care is essential. That's why I put together this list of the best beard trimmers for men to make sure that you have the best technology at your fingertips to keep your beard looking clean and smooth.
Best Beard Trimmers for Men in 2021
Disclosure: This website is reader supported. If you click on a link, I might make a few bucks. Read our disclosure page for more information.
What's the difference between a beard trimmer and a razor?
You wouldn't try and fix a flat tire with a flashlight, so why wouldn't you want the right tools to groom your face? Beard trimmers are used on longer hair and focus on speed. Add in the fact that you don't need shaving cream or gel to get started; beard trimmers can be a great addition to your daily self-care routine toolbox. Also, if you're prone to ingrown hairs, then definitely stick with the electric beard trimmer.
Now, if you're like me, and hadn't experienced the beauty of a straight razor until recently, then definitely head up to your favorite barber for a straight razor shave. A straightforward razor shave benefit is that you will get a closer, more precise shave, but it does take some skill to do well. And if you have any propensity for skin irritation, be aware that using a straight razor can exasperate those issues.
There isn't a right or wrong way to shave our faces, but this article will focus on the best beard trimmers for men. Even if you're a straight razor kind of guy, it's always nice to have a great beard trimmer in their bathroom drawer for those quick trims. But don't underestimate what the best beard trimmers can do.
What makes the best beard trimmer?
Men, it's time to take grooming seriously. If you've ever owned a beard trimmer before, you'll know that they usually come with many attachments that get put in the bottom of the drawer, but the best trimmers offer so much more. Picking up a beard trimmer isn't something you just get off the shelf. Men need to find the right beard trimmer for their personal grooming habits and needs.
When we're looking at beard trimmers, we want to focus on the critical things: flexibility in detail, vacuum function, dry/wet use, and travel friendliness. Some of the best men's beard trimmers listed below also offer options for whole body shaving. Our list provides various budget options because you don't need to break the bank to groom fashionably.
[arrow_forms id='8448′]
Best Beard Trimmer from Dudes who have Beards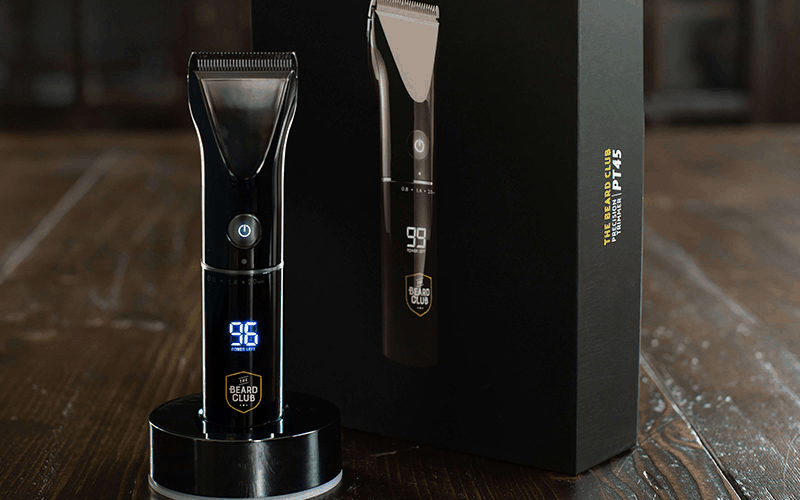 The best beard trimmers for men are those built and designed with dudes who have beards in mind. That's why it was a no-brainer to name The Beard Club's PT45 Beard and Hair Trimmer as our favorite men's beard trimmer. Not only does this beard trimmer look classy as heck, but it's got the power to back up all of the talks. Featuring a 7.000 RPM motor, the PT45 Beard and Hair Trimmer is built to trim the thickest and most prickly of beards. This beard trimmer provides an excellent, smooth, trimming experience that is unparalleled in the beard game.
Another cool feature of the best beard trimmer for dudes from Dudes who have beards is that it comes with eight color-coordinated trimmer attachments. Plus, a guide shows you how to use the PT45's attachments for 45 unique beard lengths. Add in the integrated beard lengths 3 hours run time, and you've got one of the best beard trimmers for men on the market. The Beard Club knows beards, so of course, they know what they're doing.
Best Multi-Grooming Beard Trimmer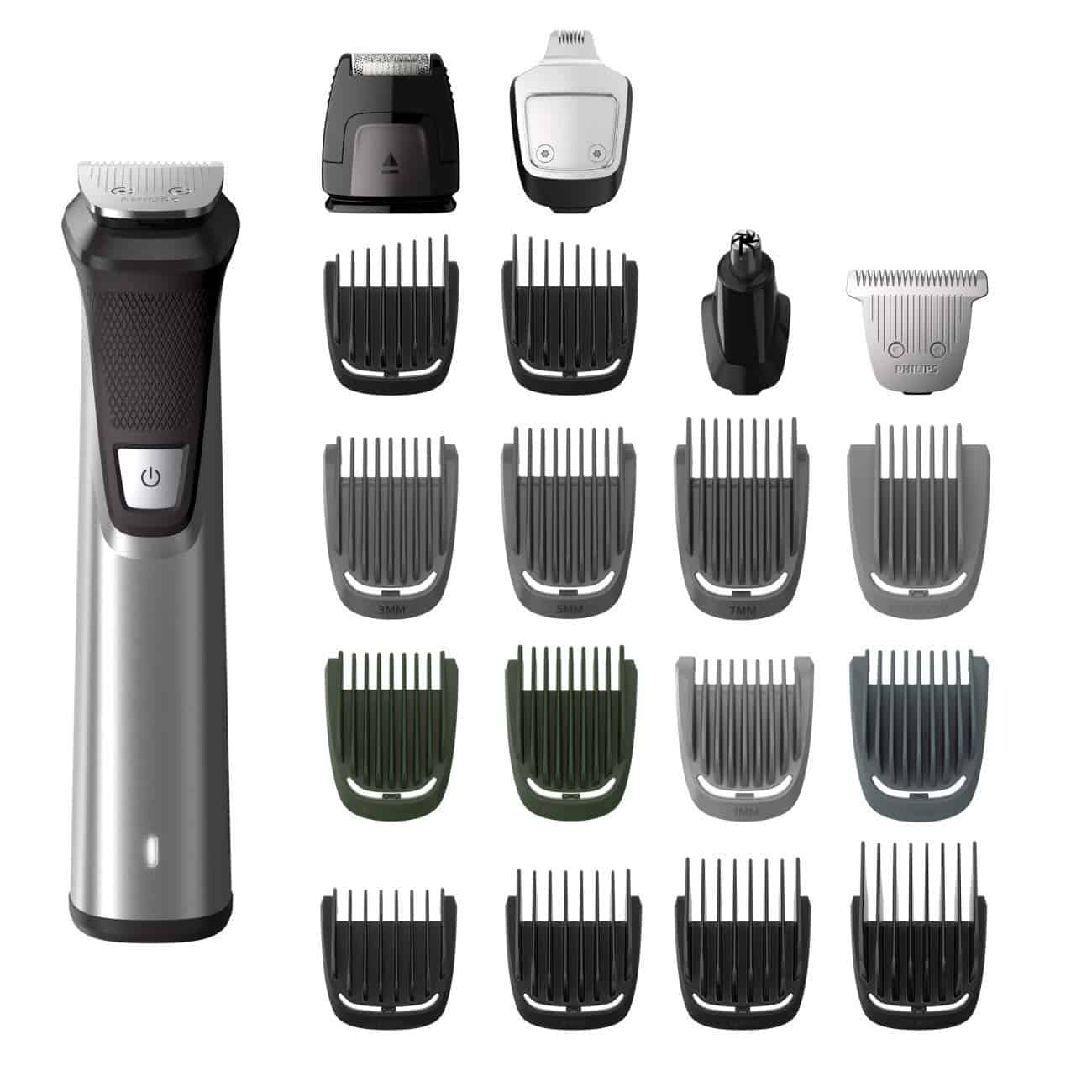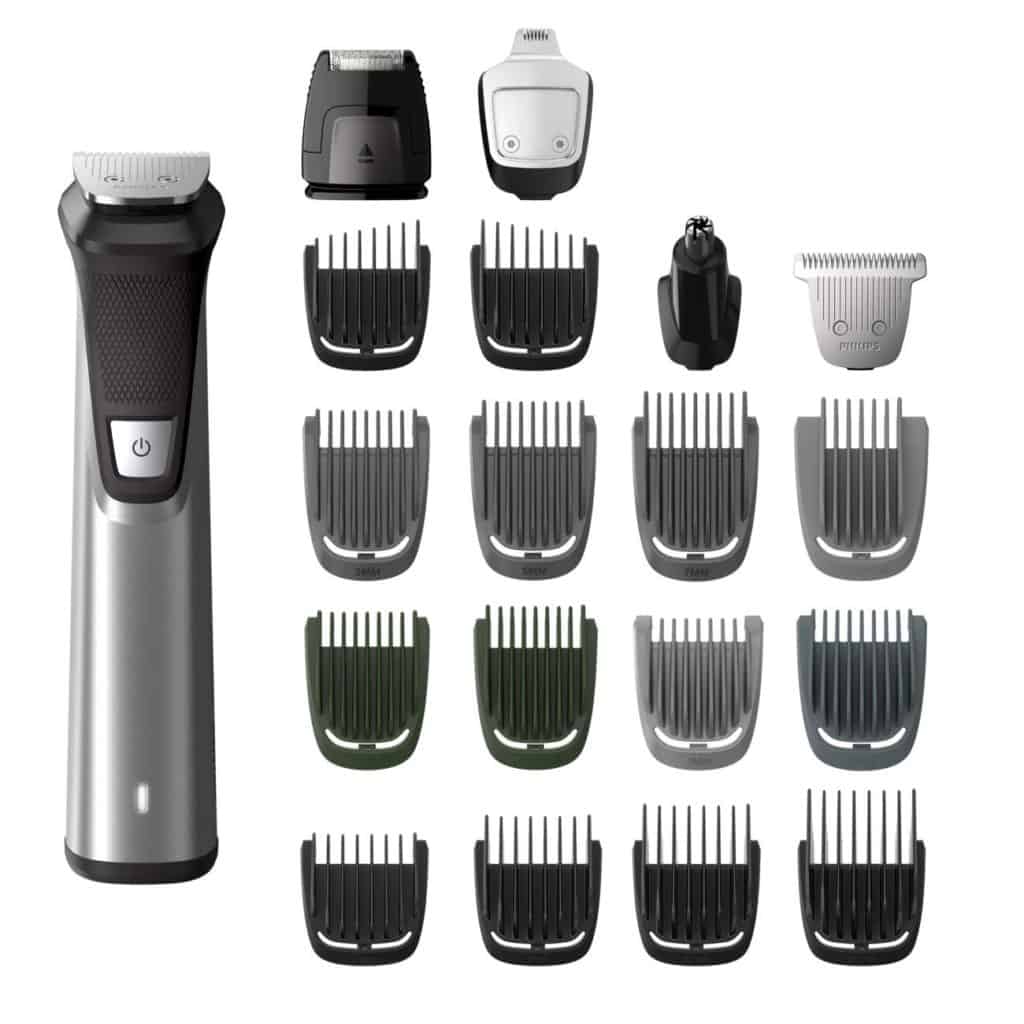 Sometimes you're looking for a beard trimmer with all of the fixins. Thankfully, the Philips Norelco MG7750 is the multigroom kit you've been waiting for. Not only does this trimmer provide a good trim and precise cut, the MG7750 includes 14 reinforced trimming guards to get yourself the style you want. But that's not all. There's also the foil shaver for cleaner lines, the nose and ear trimmer to clean up those problematic/hard to reach spots, and extra-wide hair trimmer to…well, you know, cut your hair.
I used this trimmer for some time, and the MG7750 did everything it said it could do, which is why it makes our list of the best beard trimmers for men. If you're looking for an all-in-one option that can do a little bit of everything, this is the beard trimmer to get.
Best Luxury Beard Trimmer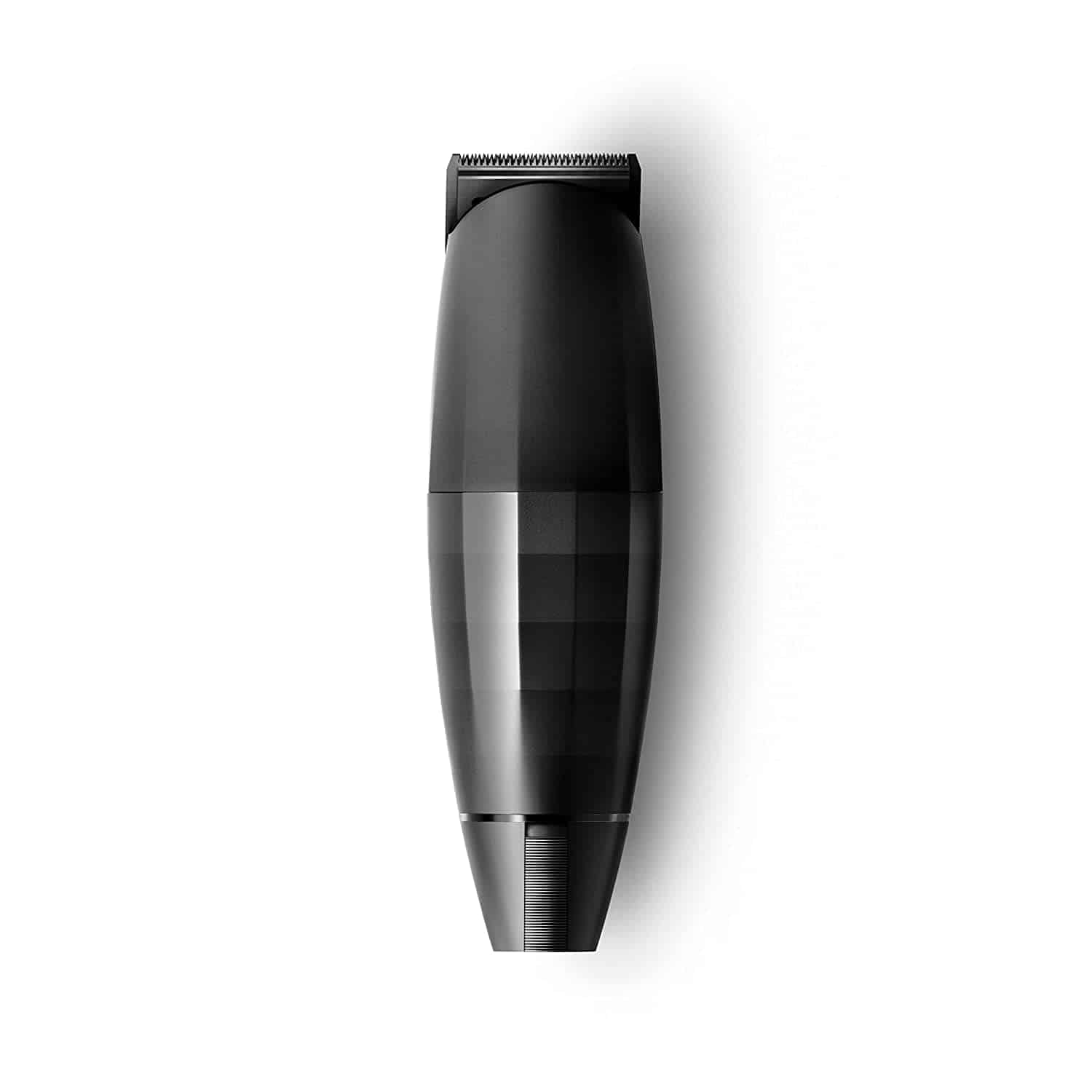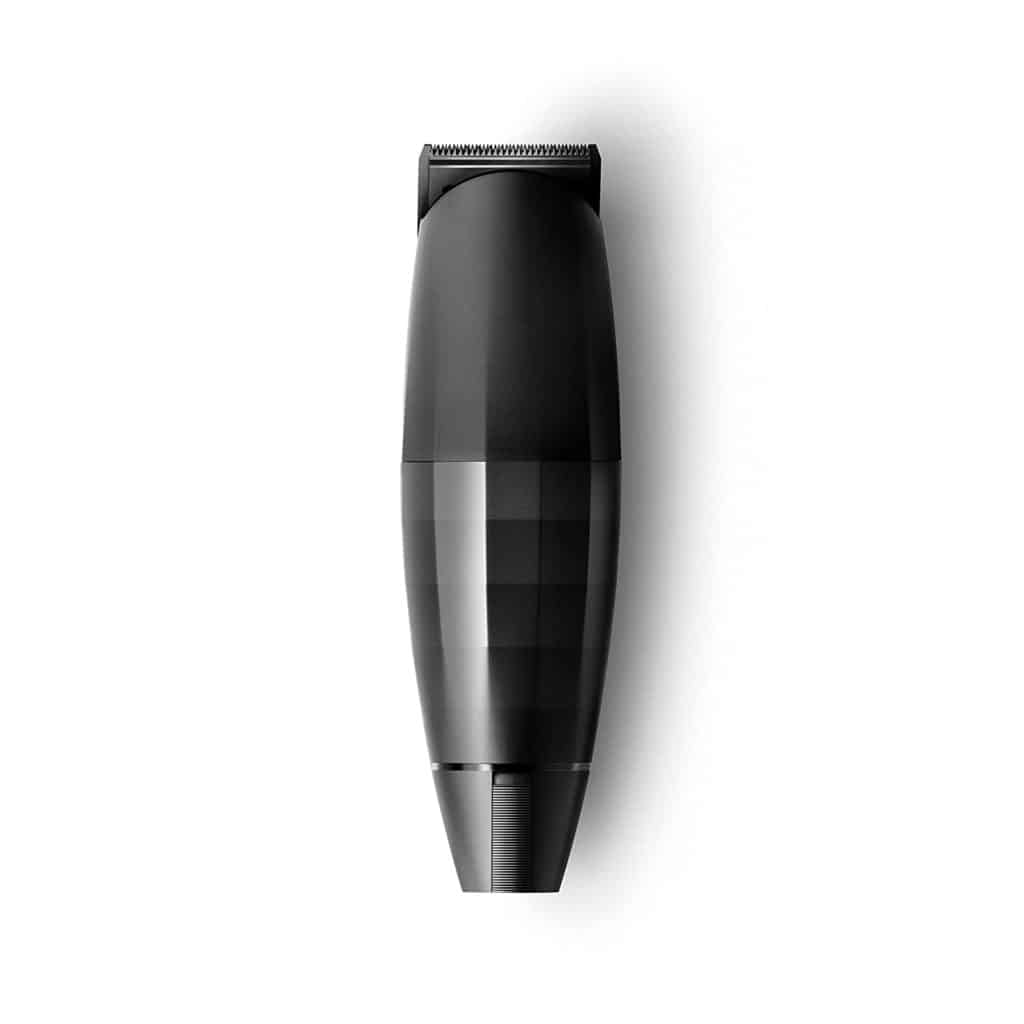 Just one glance at the Bevel Trimmer's design, and you'll recognize that this beard trimmer is in a class all it's own. I love how this beard trimmer looks, from its ergonomic design to the trimmer's limited edition black color scheme. And the best part, it shaves even better. Featuring an antimicrobial coating, the Bevel Trimmer's blades stay clean as you shave. Plus, the non-slip handling grip makes sure you won't drop the shaver at an inopportune time.
You can use the Bevel Trimmer corded or uncorded, but you should know that this is the beard trimmer the pros use (which explains it's high price tag). This beard trimmer might provide some of the most precise line shavings of any trimmer on our best beard trimmers for men list. Men, if you're looking for a luxury beard trimmer that provides barber-grade line-ups, pick up the Bevel Trimmer right now.
Best Vacuum Beard Trimmer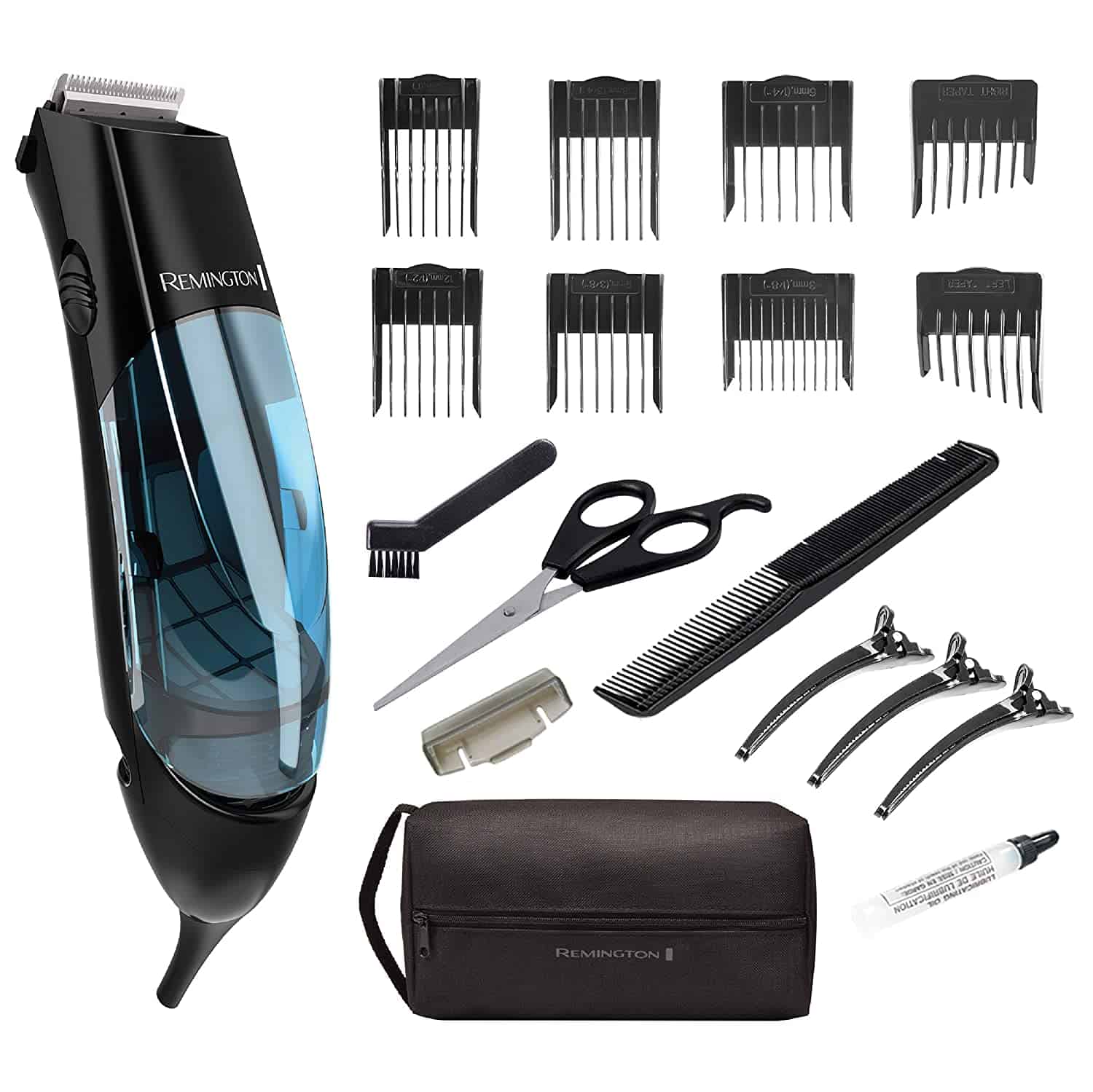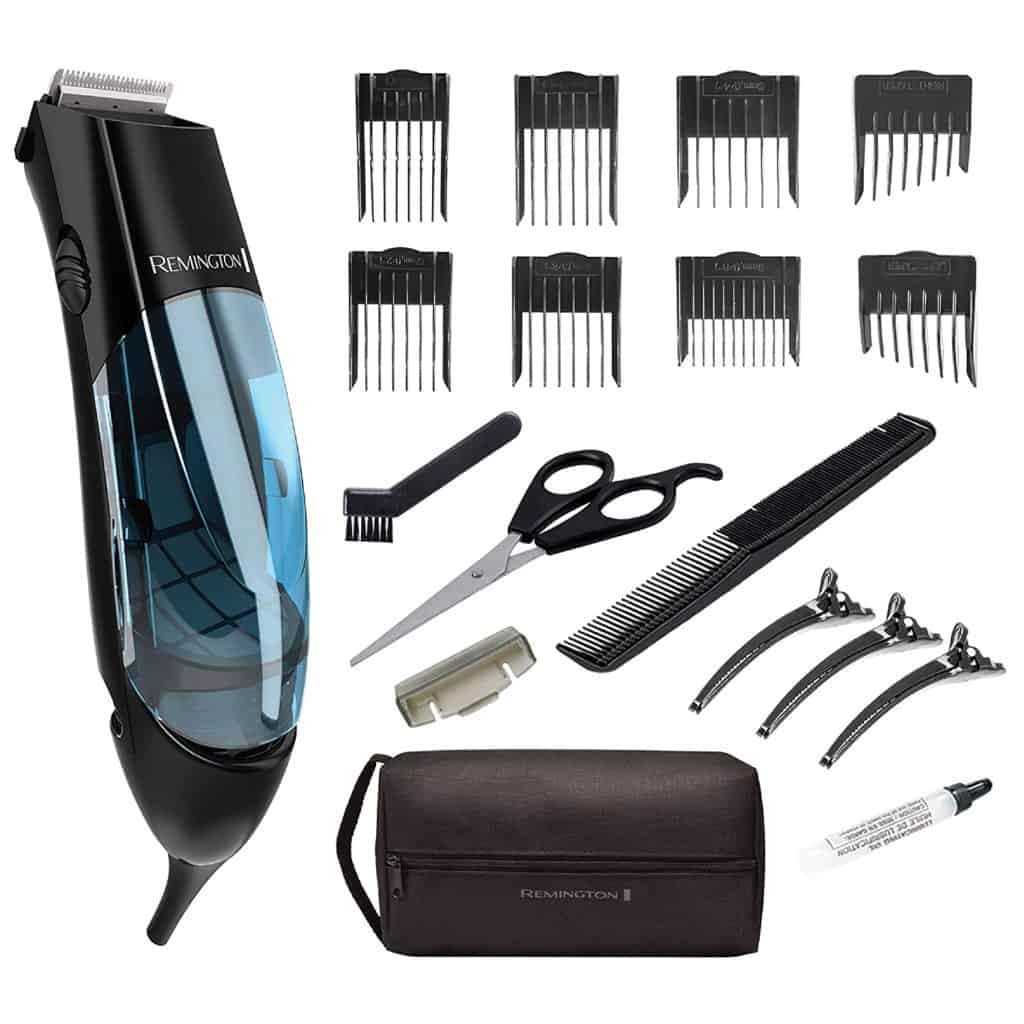 Cleaning up after a beard trim can be an absolute pain in the ass. Thankfully, the Remington Vacuum Beard Trimmer exists to ensure that it isn't a problem any longer. All you need to worry about is getting the best trim possible while a fan collects all of those hair follicles that are frequently left stranded in our sinks. The Remington Vacuum Beard Trimmer is the only one on our list that promises a good trim and a way to keep your bathroom cleaner.
The vacuum is the real highlight of this beard trimmer, don't think that Remington didn't put in the time to make sure you get a reliable shave. Precision ground blades designed for optimum shaving make sure your beard looks fresh and clean at all times. For Dudes, who have messy counters and are sick of the mess, our best beard trimmers for men list suggests the Remington Vacuum Beard Trimmer.
Best Travel Beard Trimmer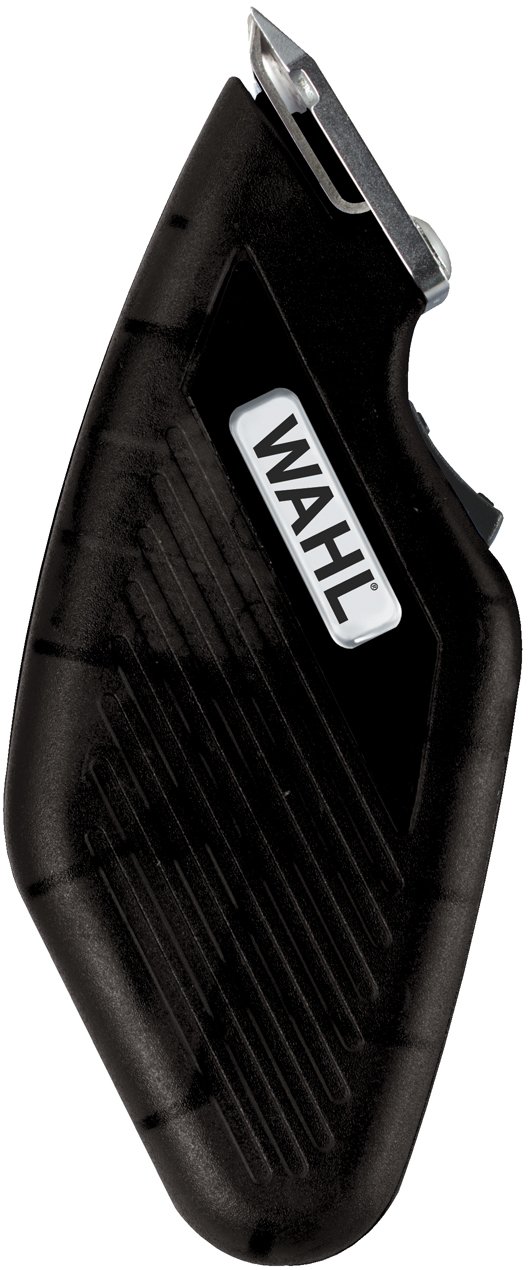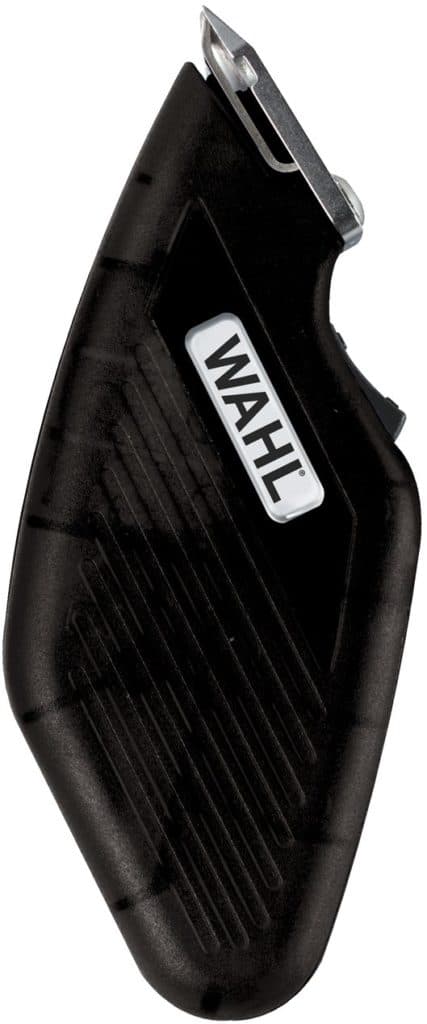 Sometimes we're on the road and just need a quick beard trim in our hotel room. The Wahl Travel Trimmer makes our list of the best beard trimmers for men because it is perfect for travel. Unlike the other beard trimmers that require an outlet, all you need for your Wahl Travel Trimmer is a single AA battery. Yes, it's battery-powered.
This is the most compact trimmer on our list of the best beard trimmers for men, meaning it can fit easily in your luggage. While there aren't many accessories that come with this particular trimmer, that's not what the Wahl Travel Trimmer is for. It's meant to just keep your beard looking fresh and clean everywhere you go. This is easily one of the best beard trimmers for men, especially if you spend more time in hotel rooms than at home.
Most Precise Beard Trimmer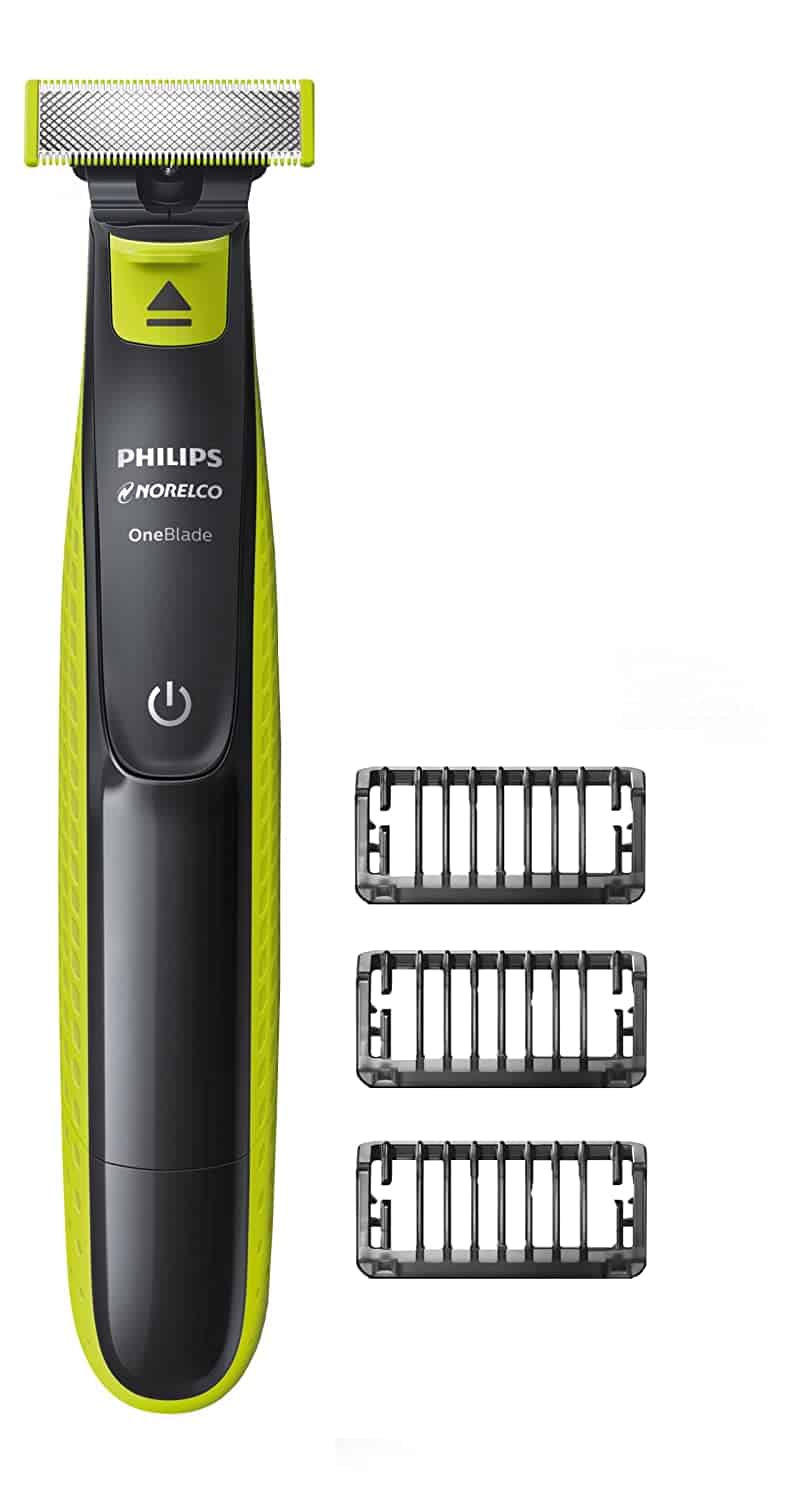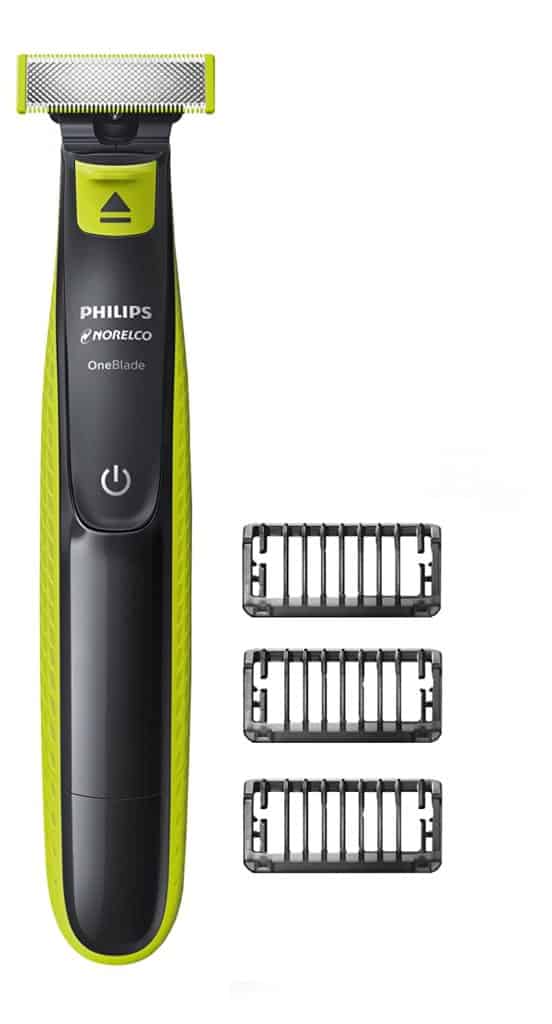 Precision and details matter when it comes to grooming, which is why the Norelco One Blade makes the list of the best beard trimmers for men. I'd avoid trimming those bushier beards, but if you're looking for something to help with the finer details and styling, then you can't go wrong with the Norelco One Blade. With the One Blade, you can choose precisely how close of a shave you want: tight trim, stubble, and long stubble.
I actually like using the Norelco One Blade as a wet razor in the shower as it provides a close shave while not having to worry about any cuts or scrapes in the meantime. Plus, changing out blades is super easy, with replacement blades available for purchase online.
Conclusion
Your beard deserves the best, smoothest trim possible, which is why our list of the best beard trimmers for men features a wide variety of options. Also, don't use the same beard trimmer on your face as you would anywhere else on your body. If you need more tips, make sure to check out my man's guide to manscaping.
Whether you're a man on the go or the Dude who wants a luxury beard trim, all of the options on this list are solid choices depending on circumstances and needs.
[arrow_forms id='8759′]