To support Dudefluencer directly and get great products in return–check out our store.
Dudes, far too often we ignore men's self-care. Whether it's ignoring our emotional fitness, failing to surround ourselves with healthy communities, or even just a lack of interest in men's fashion, Dudefluencer's been by your side all the way. 
And now it's onto the next step in our self-care journey: the ultimate men's grooming guide for 2021. And when you're done, I definitely recommend Dudefluencer's Manscaping Guide to finish up your grooming journey.
Men's grooming is one of those activities that we all take part in, but too often half-ass. 
Sometimes we go out and get a terrible haircut or just pick up any random soap off the shelf at our grocery store. I'm not shaming anyone, but I am here to provide you with some new options to think about the next time you're shopping for grooming supplies.
That's precisely what the ultimate men's grooming guide for 2021 is for. I've reached out to several influencers and manufacturers about taking care of yourself when it comes to men's grooming, from head to toe. 
If you're ready to take the next step in your self-care journey, then follow me and the best grooming influencers in the world as we share our secrets in the ultimate men's grooming guide for 2021.
Introducing the Dudefluencer Store
This is an article all about grooming so it'd be silly for me to not include something about the official Dudefluencer Store. Something I realized early on in my grooming journey was just how essential it was to find the right products, at the right prices, with the right ingredients. Sure, your grocery store might have an entire aisle dedicated to grooming products, but can you guarantee which ones work, what they smell like, or even what they're made from?
Let's get to the point, you deserve the best. That's why I opened the official Dudefluencer Store. Here you'll be able to find eco-friendly men's grooming products like bar soaps to beard oils. We're constantly restocking and updating our selection, so definitely give it a look once you're done learning all about the benefits of men's grooming.
What is men's grooming, and why is it important?
When I'm talking about grooming, I'm going to be talking about all of it. Hairstyle, nose-hair trimming, face wash. 
Andy Gilchrist of Ask Andy About Clothes describes the importance of men's grooming as, "We live in a complex, crowded society where considerate people keep themselves clean, neat and appropriately presentable for a variety of places and occasions. Appropriate grooming is about respect for your fellow humans. A close shave, a cleansing shower for your hair and body, shiny teeth, sparkling breath, healthy skin, a touch of fragrance, and you're set for a business presentation, taking a beautiful lady to dinner, or having a beer with the guys." Trust me, Andy is right: grooming is essential.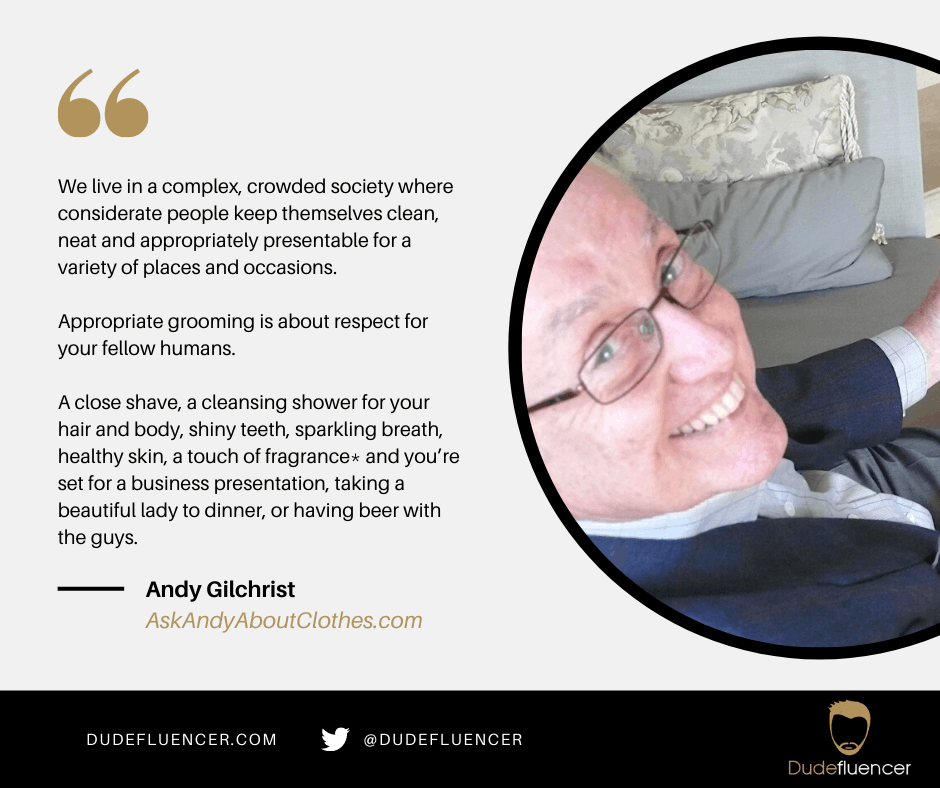 It's essential for a couple of reasons. 
First, everyone does it. Heck, you've been doing it since you were a little one. I still remember my parent's stock of Johnson and Johnson No-Tear Shampoo that I used until… well, who knows how long I used it for. But whether you realize it or not, you've had your own grooming routine since you were born.
Frequent showers? Check. Cut your nails and toenails? Absolutely. Wash your face in the morning? Sometimes. 
See, building a grooming routine isn't difficult because we already do a lot of this stuff without thinking about it. Now it's time to maximize the returns on our grooming routines, which is why I developed the ultimate men's grooming guide.
The second reason why healthy grooming habits are important is how they can help your physical and mental health.
I, like many other dudes, grew up with acne. My skin trended toward the bad side, with big cystic pimples right under my eyes or giant whiteheads on the tip of my nose. Because of that, I lacked self-confidence. I believed my acne made me ugly and unattractive. This lasted through most of high school and bled into college. Anyone who has suffered from acne understands the physical and mental toll it can take on you. And even if your acne clears up when you're older, some of that emotional stress can linger.
The goal of positive men's grooming is to remove some of the stress that comes with getting a new haircut, trimming your beard, or cleaning up your skin. More importantly, it's about fun. 
Walking out of a barbershop with a fresh cut. The smell of new beard oil that lingers with a musk. 
I'm here to tell you that you can feel that way every day if you want by just building a confidence-boosting routine.
So let's get to it. 
Disclosure: This website is reader supported. If you click on a link, I might make a few bucks. Read our disclosure page for more information.
The Ultimate Men's Grooming Guide
Our men's grooming guide is designed to help you make the best decisions possible when it comes to building a healthy, confidence-building grooming routine. I reached out to a variety of other experts in men's fashion and grooming to help develop this project, so you know you'll be getting some excellent advice.
I'll start each section with a couple of pro-tips and then follow that up with suggestions for tools that will make personal grooming easier. Each device has been either tested by a friend or myself for the purposes of this article.
Hair
Whether you've got glorious long locks or are rocking a buzz cut, we start our men's grooming guide by talking about the hair on top of our head. 
You've got to find the right barber.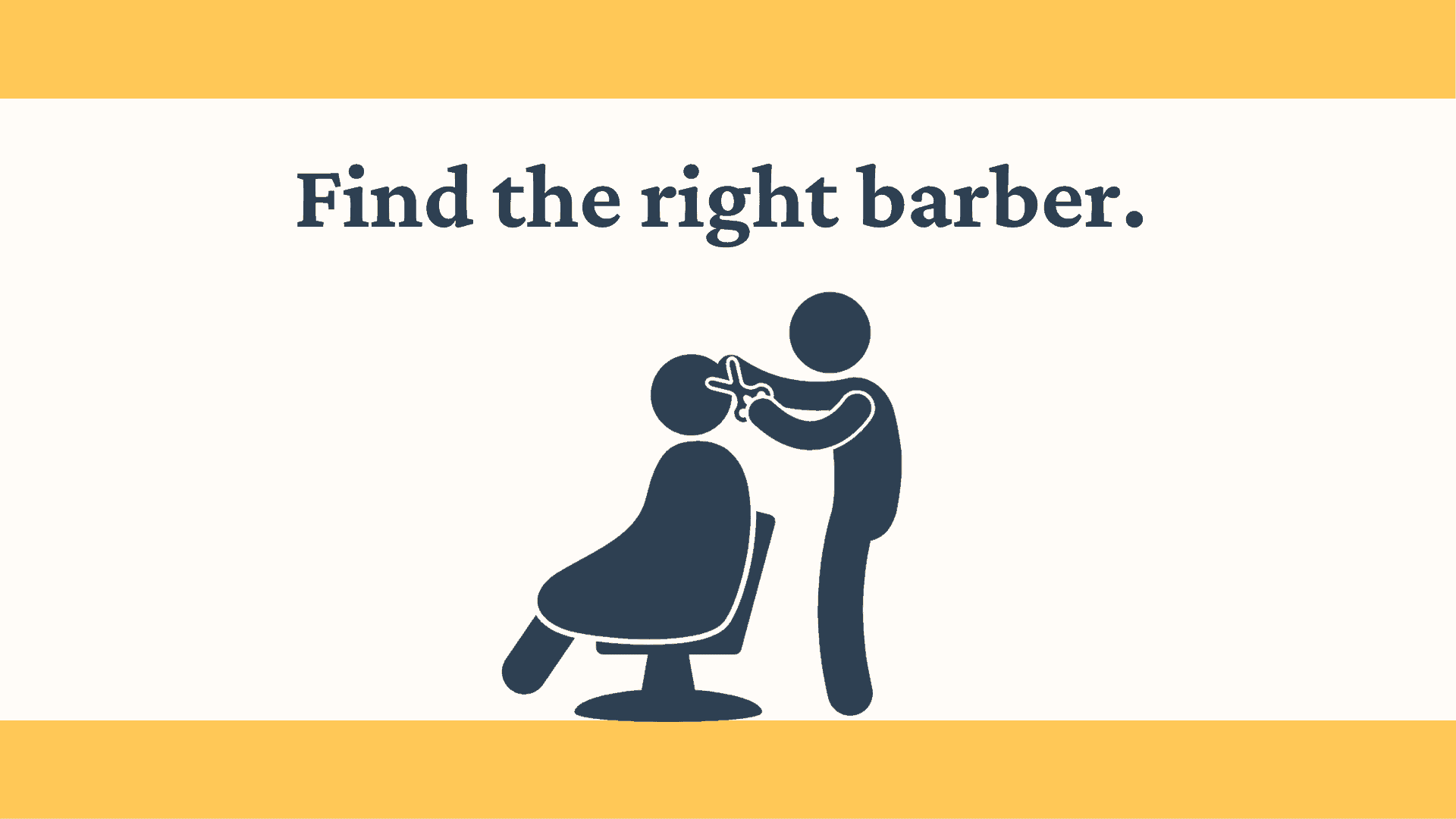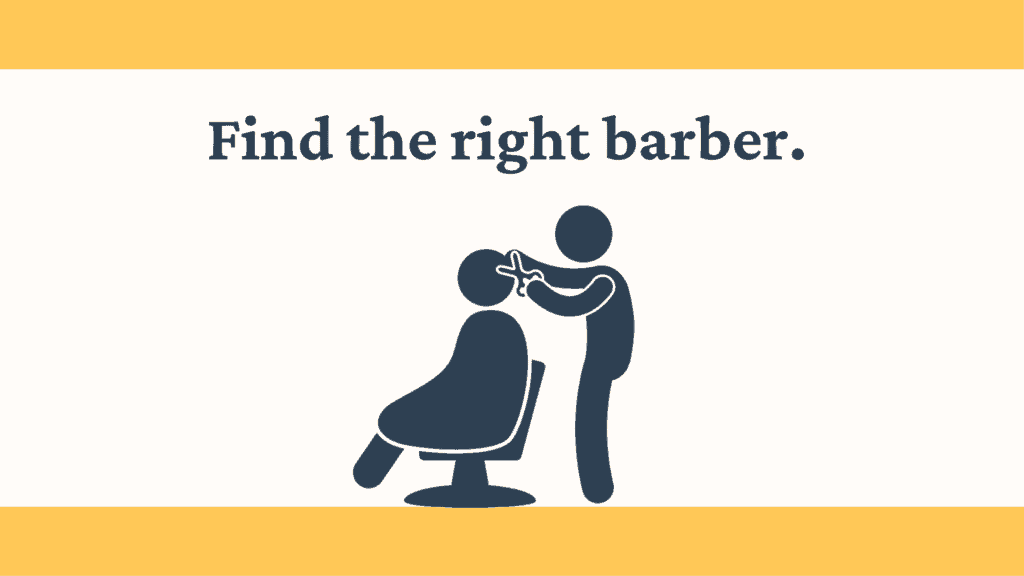 The first step in any hair grooming routine is finding the right barber for you. What does that mean? It means seeking out a barber that fits alongside your personality.
When looking for a good barber, you want to seek out these qualities: extensive hair knowledge, pride in their work, and a clean shop. For hair knowledge, you're going to want to find a barber that isn't afraid to tell you that a rat-tail will be a bad idea, who will work with you to figure out what kind of hairstyle will make you look and feel like a superstar. 
As for pride in their work, you'll know by how seriously they take their craft. Do they talk to you during your haircut? Do they spend the time to make sure you're getting the right haircut for your face-shape? Do they make you feel like a rockstar as soon as they're done? If so, they probably give a shit about their work.
And lastly, a clean shop. You don't want to be walking around someplace with hair all over the floor, or even worse, a collection of dirty tools that are going to be running through your hair.
Andy Gilchrist of Ask Andy About Clothes reminds us, "Women notice a guy's hair right after they look at your shoes, so don't you think a little extra effort is worth it? Hair longer than shoulder length for women and over the ears for men diminishes the perception of authority but increases a feeling of accessibility. So short hair for power, long hair for an image of friendliness." Think about that the next time you're sitting in the barber's chair.
Be prepared though gentlemen, a good barber doesn't come cheap. The best way to find a barber is through recommendations from friends, family, or co-workers. Heck, even ask a dude who has great hair where they go. They'll let you know firsthand just how good (or bad) a barbershop is.
If you're like me and most of the dudes you trust with grooming suggestions are out of the area, then Google and Yelp are your friends. Make sure you search "Men's Barber" or "Men's Haircuts" otherwise you'll end up with a bunch of search results that aren't relevant to you. Your best bet would be to find someone local, chains have a tendency of moving you quickly through like an assembly line whereas a dedicated, nearby shop has more initiative to keep you as a customer. I'd also take a look at their websites to see what they're willing to show: the more cuts and pictures the better because it shows pride in their work.
Don't be discouraged if your first choice in a barbershop isn't everything you wanted, there's probably plenty more in your area for you to try. So if you haven't already yet, go out and find yourself a go-to barber that will be there for you at all of the most critical moments of your life.
Use a good shampoo and conditioner.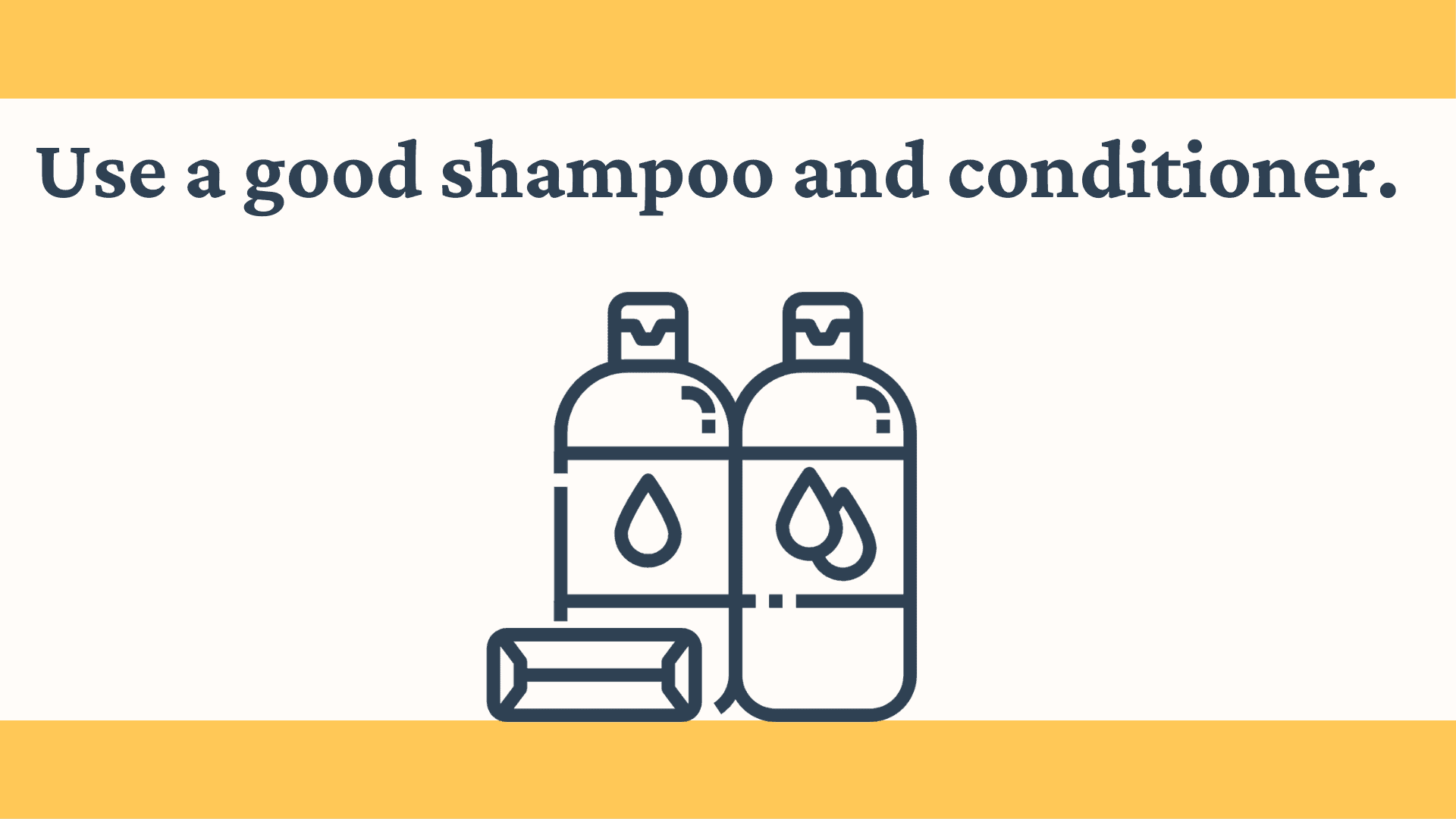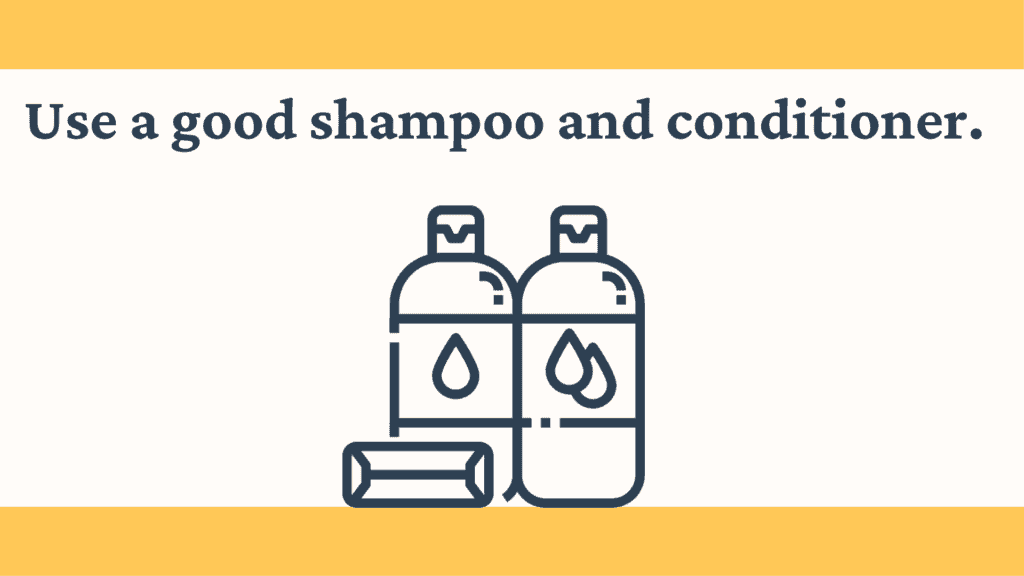 Gone are the days men can just waltz over to the shampoo aisle at the grocery store, pick something off the shelf, and be done with it.
I went over a bunch of these on my best eco-friendly shampoos list, but what you're looking for is something specific to your hair. Do you have greasy hair? Then you're going to want to try and find a shampoo that will lessen the amount of sebum produced to treat oily hair. Or what if you've got dandruff? Pick out a shampoo designed to remove excess oils.
Outside of any treatments for oily or dry-scalp, the shampoo and conditioner you choose should smell great, make your hair feel soft and genuinely clean. This might require you to test out a couple of different shampoo and conditioner mixtures, but once you find the right one, washing your hair will never feel the same.
Find the right hair styling products.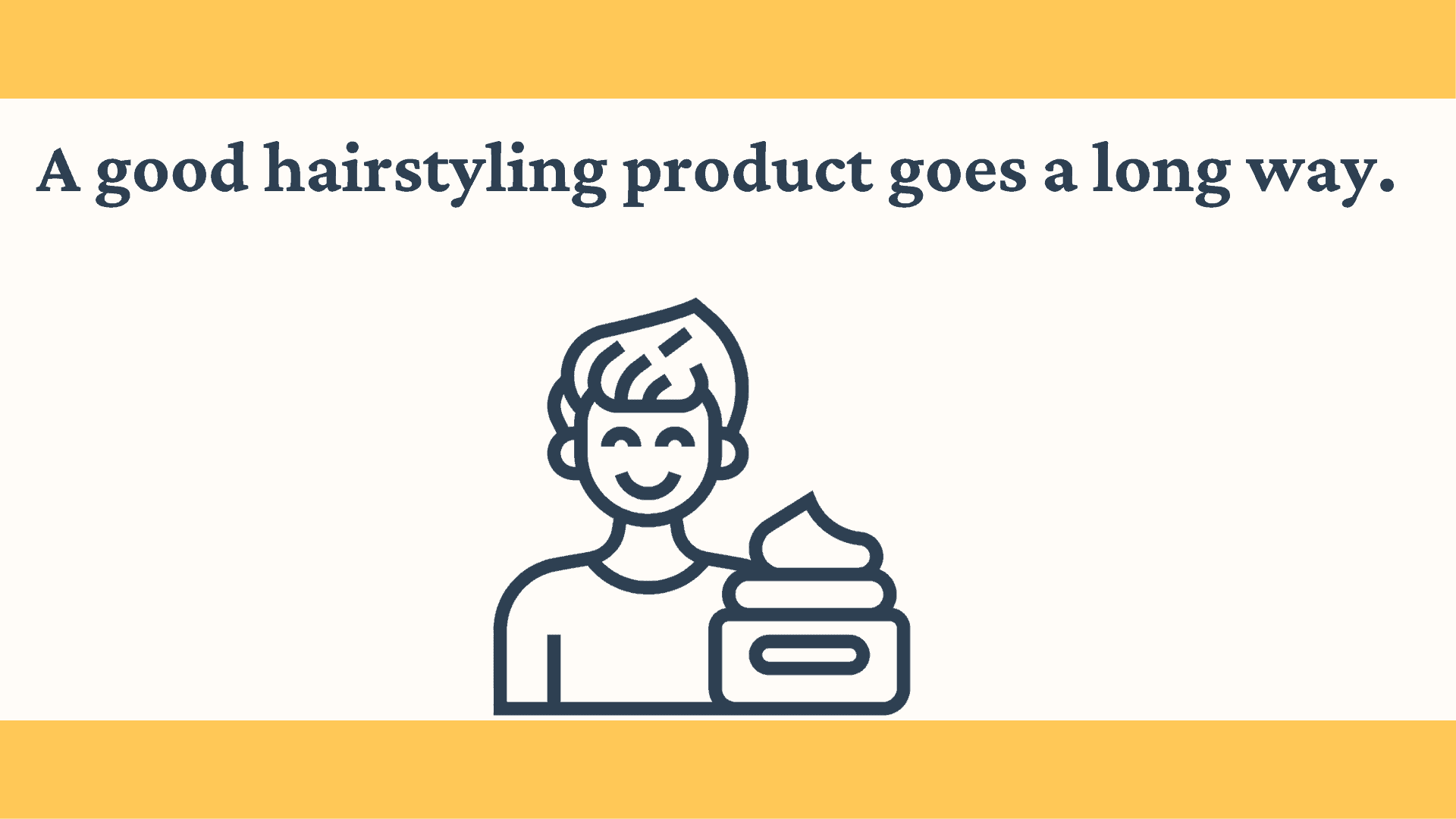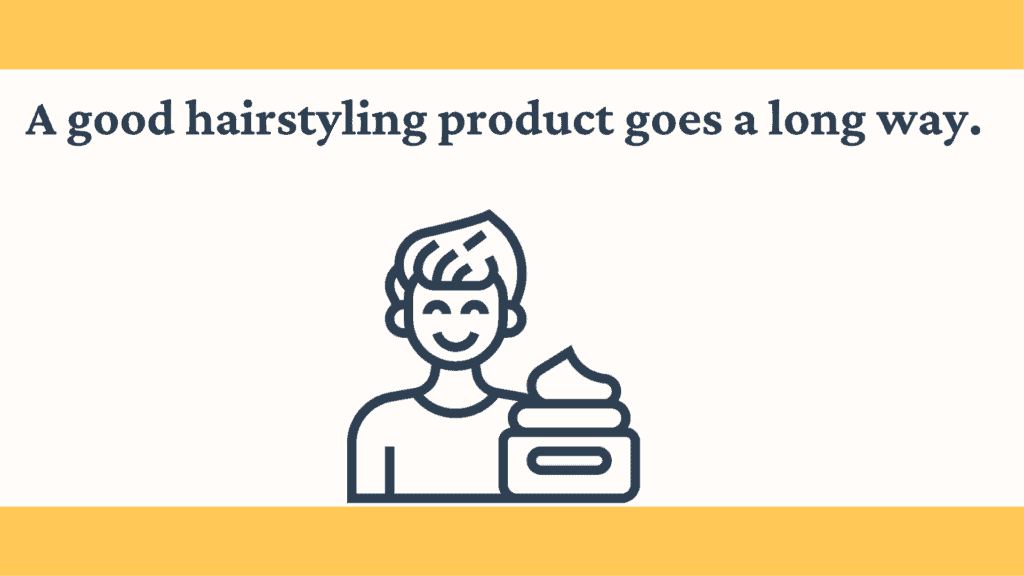 Hairspray, hair gel, hair pomade: with so many different options available, it can be challenging to figure out what works best for you. I know that one of the more frustrating things that have happened after walking out of the barbershop with a clean look is trying to replicate it at home, and it ends up looking something like this:
Needless to say, sometimes hair can be difficult, which is why hair gel, hair pomade, and hairspray exists. First, let's break down each one as to what they are and what they're used for.
Hair Gel: Hair gel is used to set up your hair in a specific style. It's almost like a sticky, gooey water that you'll run through your hair to get your desired look. It will usually harden and stiffen. Depending on the quality, it can turn flaky pretty quickly, making it look like you have dandruff (even though you might not).
Hair Pomade: Pomade is a flake-free alternative to hair gel. Unlike most gels, pomade isn't going to harden while keeping a bit of a looser fit on your hair. Don't expect more difficult hairstyles to stick as they would with gels or hairspray, but pomade will make your hair look more natural. 
Hairspray: The reason to use hairspray is that it is made as a finisher for your hairstyle. Hairspray will provide the stiffest looking hair and provides the strongest strength in keeping the more difficult hairstyles put together throughout the day.
Each one of these has its pros and cons, and it's really dependent on your hairstyle. After decades of being a gel guy, I've switched over to pomade, and I've been happy with the results. I'm no longer worried about stiff hair, and overall my hair just looks more natural. But you can't go wrong with any of these choices.
What about if I have no hair?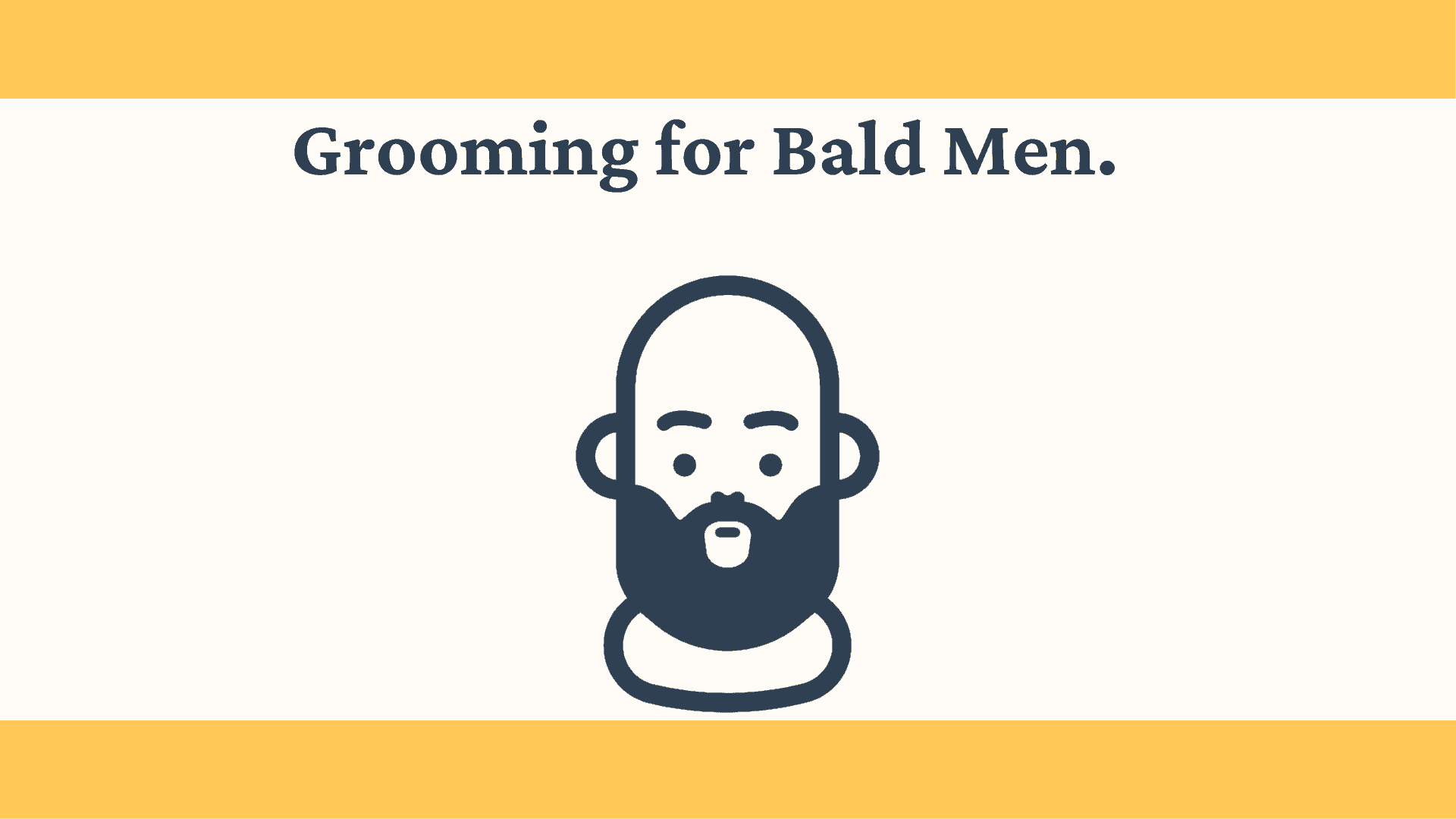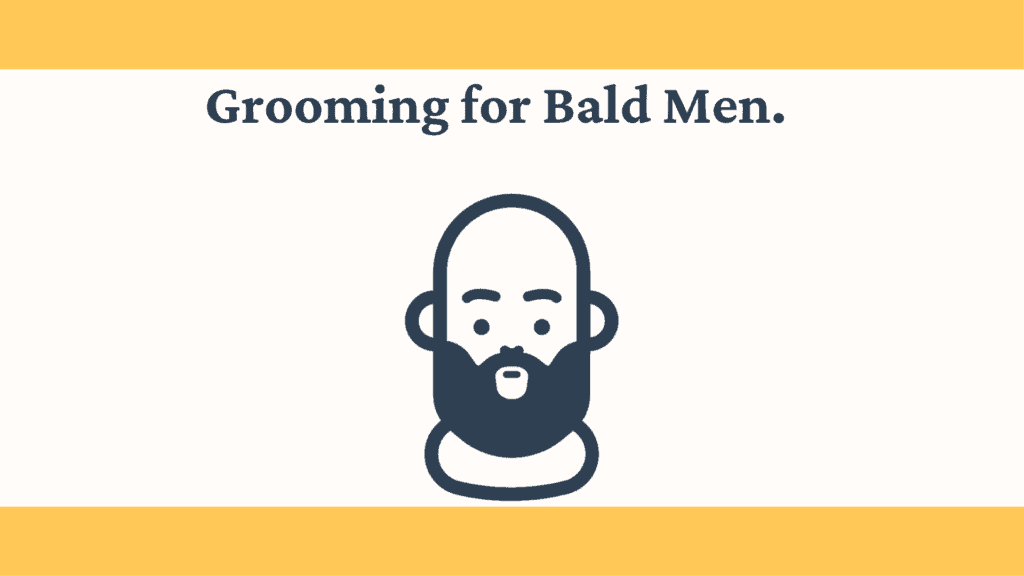 Dwayne "The Rock" Johnson. Vin Diesel. Michael Jordan. 
Three bald men that prove you don't need hair to look good. 
That's why it'd be a big miss if I didn't spend a little bit of time in my men's grooming guide talking about how to care for a bald head. There are two things to worry about when bald: dryness and dandruff.
One way to combat this is to find an anti-dandruff shampoo. Yes, you're still going to want to use shampoo, especially a shampoo designed to get rid of flaking or itching. There's a ton of different options available that I'll list out in the tools of the trade section below.
I'd also recommend getting an excellent moisturizer for the top of your head. Using a moisturizer in the shower allows the skin on your head to be hydrated (especially if you're shaving your head yourself). 
Tools of the trade:
I want to start by pointing out what's not on this list- any self-haircutting tools. While I know George Clooney has had luck with a flowbee, I can't say one way or the other whether it's a good idea for you to don the snippers and start cutting. Instead, I'm going to include some products that I really like that I believe are nearly fool-proof to use.
Huron Hair Styler
This will be just the start of the Huron products I'll write about, but let's begin with the Huron Hair Styler. Like a more traditional pomade, the Huron Hair Styler is a light-holding cream that you rub between your hands to style your hair. It won't leave your hair looking stiff or dandruffy.
Not only does this product work incredibly well, but it smells great too. (It's one of the best smelling hair products I've ever used.) It's also eco-friendly: vegan, no parabens, no sulfates, no phthalates, no silicones, and no aluminum and inside recyclable packaging. If you're looking for a new tool to style your hair, then the men's grooming guide recommends Huron Hair Styler.
Duffy's Brew Shampoo
I've mentioned my love for Duffy's Brew Shampoo in my review from earlier this year, so there's no surprise that I'd include it in my men's grooming guide. What else is there to say other than this is the best craft beer shampoo on the market. Duffy's Brew will help with dandruff and dryness as well as moisturize your hair.
Duffy's Brew is eco-friendly. The company refuses to test on animals, has no sulfates or parabens, and is made from real craft beer. How cool is that? Pick yourself up a bottle (and definitely never try to drink it), and feel the beer shampoo difference.
Mantl No-Shine Sheets
I reached out to a couple of my bald friends, and they overwhelmingly told me I needed to include Mantl's No-Shine Sheets. Yes, that is positive male role model Karamo featured in their ads, and sadly no, he's not our friend (yet!). What is a No-Shine Sheet? It's a simple tool that does exactly what it claims: prevents oil and shine from ruining your beautiful, bald head.
Easy to use, just cut a sheet of paper off the packaging and dab it around your head. You'll immediately notice any built-up oils or debris on the sheet, and once you're done, voila, no more shine. It's really that easy. 
Plus, if you tend to get a lot of oil on your face, you can also use Mantl's No-Shine Sheets there. This multi-functional product is a must-have for any bald man (and even recommended for those who have oily skin).
Face
I feel like there's an entire article to be written about-face grooming because there's just so much there to clean up. For our men's grooming guide, I'm going to just highlight three areas of the face that you can immediately start building into your morning routine. That way, you won't feel overwhelmed, nor will it be challenging to pick up.
Facial Hair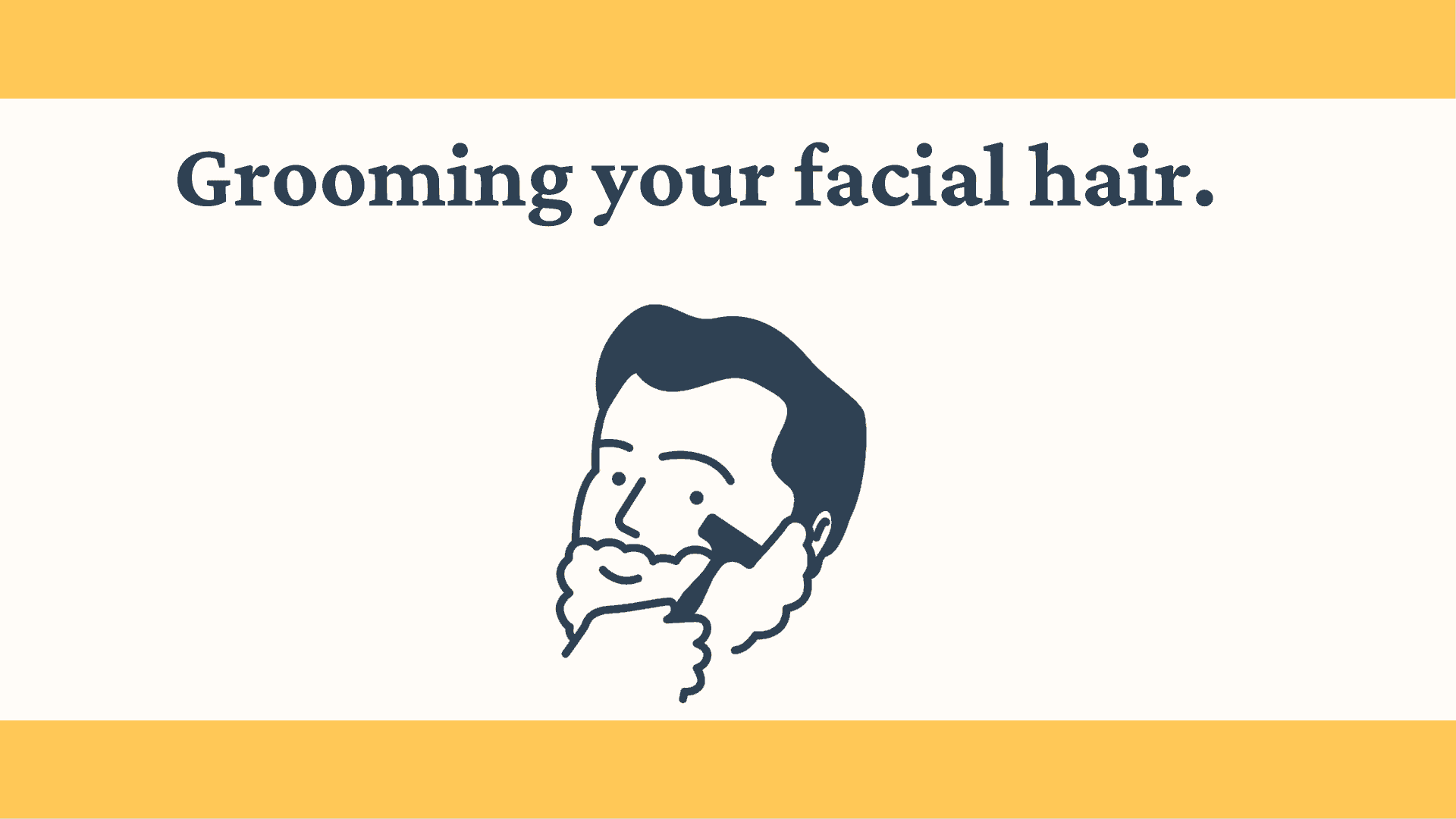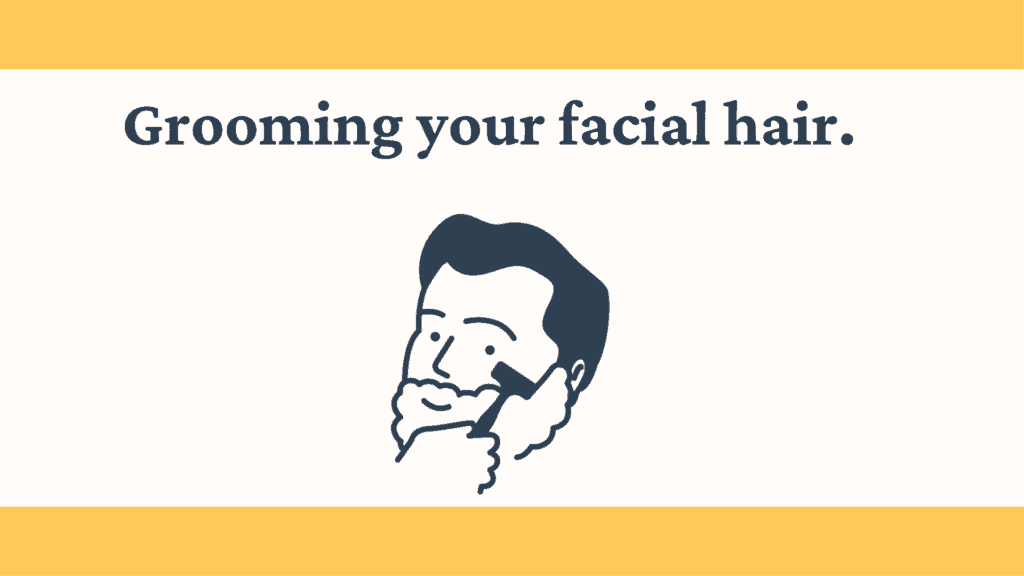 Good facial hair can make a man; bad facial hair can make you look like Guy Fieri. 
But seriously, dudes, our facial hair is one of the most critical aspects in grooming our faces because it can really make or break an individual look. 
Andy Gilchrist notes:
"Facial hair will be noticed and is definitely a factor in your 'First Impression.'

There is a 'Rule of Seven' in women's fashion that applies to men as well. The rule states that there should be no more than seven points of interest on your body at any one time! The theory is that too much visual stimulation detracts from your total look." And our men's grooming guide agrees.
The first step in any beard growing journey is to set a goal. According to John from The Beard Baron: "The best advice I can give for bearding, in general, is to find a look that you like, set a goal and stick to it(big key), and use premium beard care products! Growing, maintaining, and developing a beard style is a journey and takes time to cultivate. Hence, patience and goal setting is a key. Too many men give up too soon or experience a bad trim and call it quits."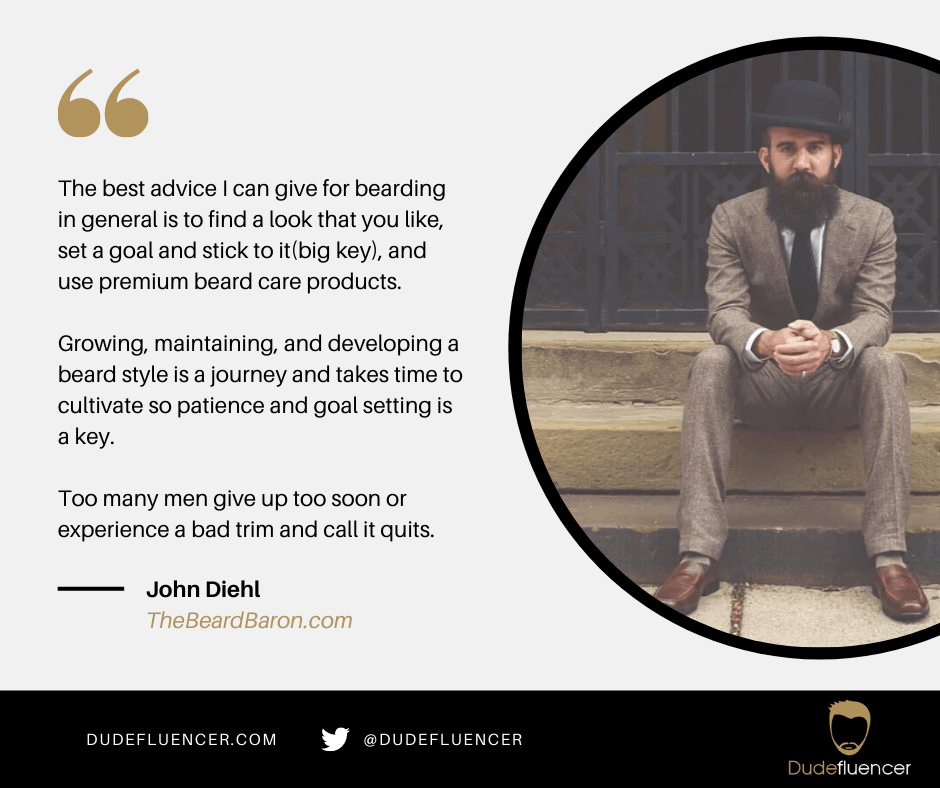 I'd recommend looking at the 21 Best Beard Styles for 2021 from Beardbrand to get a feel for what's out there. Also, don't be afraid to reach out to your barber for suggestions as well.
My number one ranked best beard oil, Captain Fawcett had this to add: 
"This is the Captain speaking. 2021 finds many of us struggling through different degrees of lockdown, being obliged to wear face masks when venturing out, and required to work from home while not seeing close friends or even family members. 
However, this perchance unwanted downtime does allow us the ideal opportunity to experiment with facial hair growth. In the first instance, let it grow, let it grow, let it grow. If within this initial period your face becomes a tad itchy, I advise moisturizing your stubble with a good quality Beard Oil, be patient for you will grow through this irritation. 
Ignore disparaging comments from your Mother, Partner, or Zoom buddies. Carry on regardless… for after all this is your hirsute journey! Be sure to maintain, brush, wash, preen, and in time you shall emerge from the chaos resplendent like a beautifully bearded butterfly. 
In the interim, I hope, nay indeed, trust that you will to a man be intent on 'Keeping a Stiff Upper Lip.'" Let me remind you, a good beard oil and beard wash is an absolute must because you don't want to have any stinky beard musk following you around all day."
Now that you know what beard you want, the next thing you'll need to figure out is how you'll want to groom it. Some folks would rather play it safe and have their barber do the grooming, which is totally fine; there's nothing wrong with that. 
I'd say that most dudes reading our grooming guide, though, probably already own a beard trimmer and a razor, so they'll keep it simple.
Our friend Sven Raphael Schnieder from The Gentleman's Gazette suggests trying something a bit more old-school the next time you decide to shave. "Your grandpa used it. Get a double edge razor and learn how to shave with it. It is cheap, the shave is great, and it is environmentally friendly." You should check out Sven's guide on how to use a safety razor before picking one up yourself.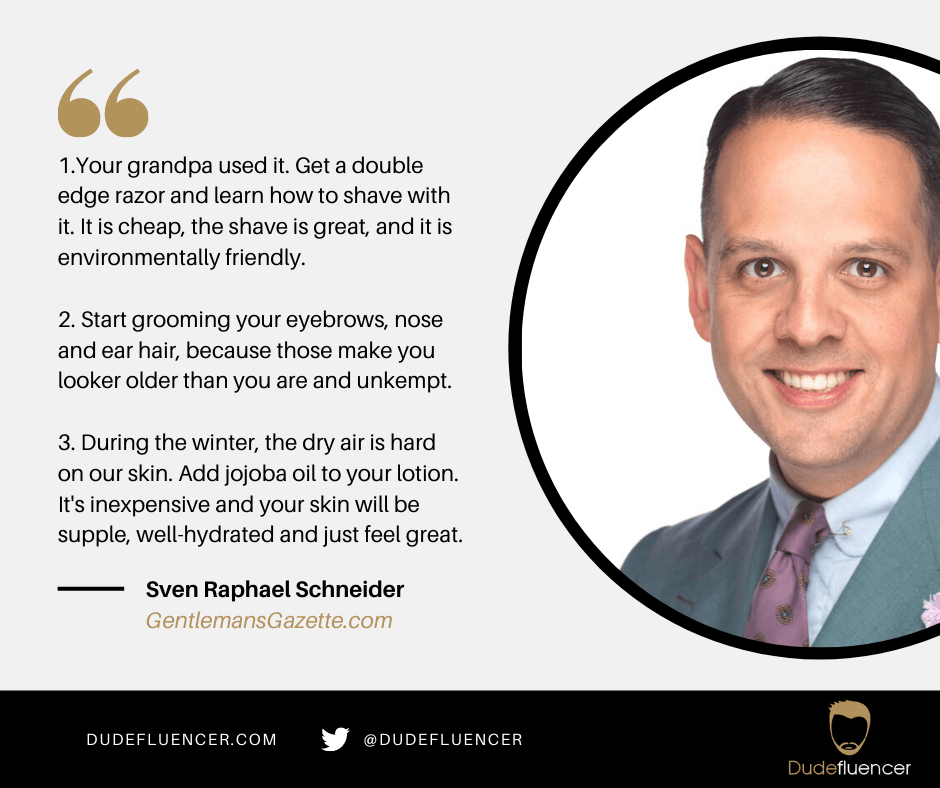 No matter what, whether you grow a fanciful beard or keep a five-o-clock shadow, understanding the importance of facial hair is vital for harnessing the power of men's grooming. Plus, where else can you grow a badass mustache?
Eyebrow/Ears/Nose Grooming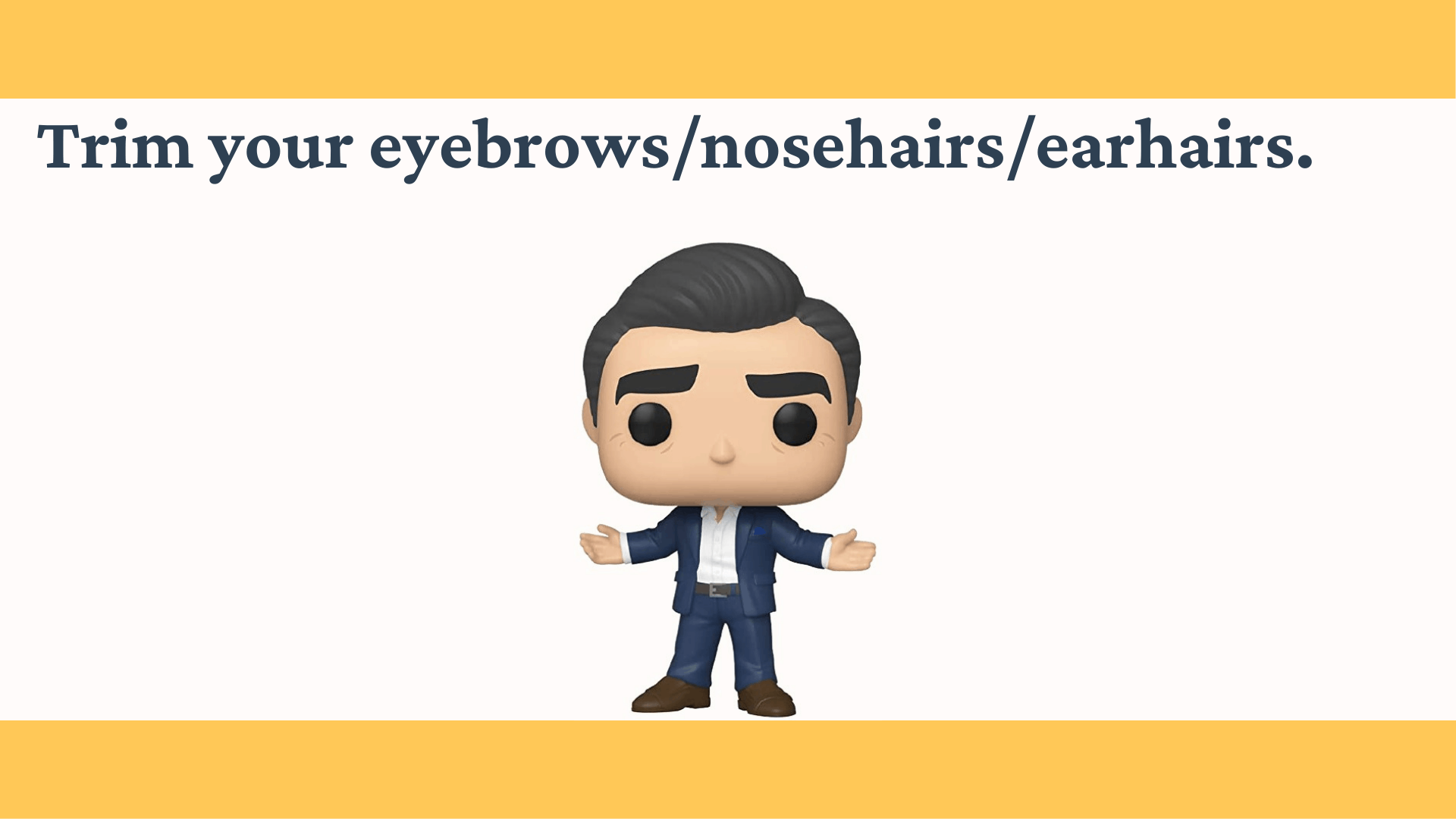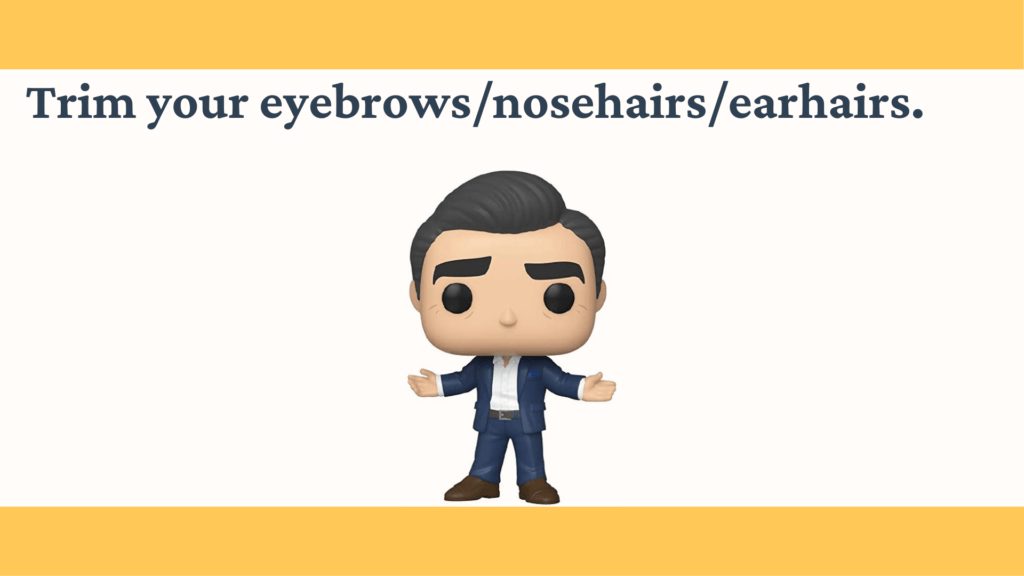 Everyone who knows me knows I have a long history with my bushy eyebrows. 
My mother says I was born with them, but they've been the bane of my existence since I realized they looked like alien devil horns in second grade. I've been called Spock, Bushy-Brow, and every other eyebrow related nickname in existence. So, of course, we're going to need to talk about eyebrows, ears, and nose hairs in our men's grooming guide.
Sven Raphael Schneider from The Gentleman's Gazette says, "Start grooming your eyebrows, nose and ear hair because those make you look older than you are and unkempt." We've all seen folks with unwieldy nose hairs or ear hairs and thought to ourselves, that isn't a good look. As someone with a lot of experience with eyebrow grooming, I like to think I'm a bit of an experienced expert in the field.
Few men can rock bushy eyebrows, so if your name isn't Eugene or Dan Levy, you might need to get some eyebrow work done. I'll make an exception also for Anthony Davis. Secondly, don't try it at home by yourself. No way that's going to work out for you. That means you're left with a couple of options.
The first is asking a friend or partner for some tweezing. This isn't a bad option if it's someone you trust, but each pull will hurt a bit, and since it will go hair by hair, it might take a while.
Your second option is threading. I've done threading before, and honestly, I did not like it. It hurt, felt uncomfortable, and the results just weren't that good.
My personal recommendation is going to be to find a waxer. I know that sounds awful, and it kind of is, but it's quick, and the pain goes away after a couple of seconds. Extra bonus: it will keep your eyebrows looking great for at least a month, maybe even longer.
A couple of years ago, I scratched my ears at work when I felt something weird, stringy almost. I moved my fingers around the edge until I found more and more hairs. At this point, I became obsessed until a student banged on my desk and said, "Hey weirdo Carlson, stop playing with your gross ear hairs and help me out." As you can probably tell, my students loved me.
That was when I first realized that I had an enormous, unnecessary amount of ear hair growing on the outside, inside, basically everywhere hair can grow on a human being's ear. I didn't even know it was a thing! But apparently, as men age, we are more likely to start looking like Yoda due to testosterone levels in our bodies. The more you know.
Ear hair isn't a bad thing; we actually need some of it to keep away germs, bacteria, and other allergens that can negatively harm us. But too much ear hair, that's okay to trim up a bit. The same goes for nose hairs. You don't want to cut all of them, but you do want to cut down on the ones sticking all the way out of your nose.
For this, get a nose/ear hair trimmer. Many beard trimmers these days come with attachments that work fine enough, but since I get a ton of gross hair that needs to be trimmed, I picked up the Wahl Detail Trimmer that comes with a ton of attachments. You can even use it to trim up your neckline if needed.
So if you're like me and have ridiculous bushy eyebrows, or started growing weeds out of your ears, it's time to start taking the time to groom the rest of the hair on your face.
Have a skincare routine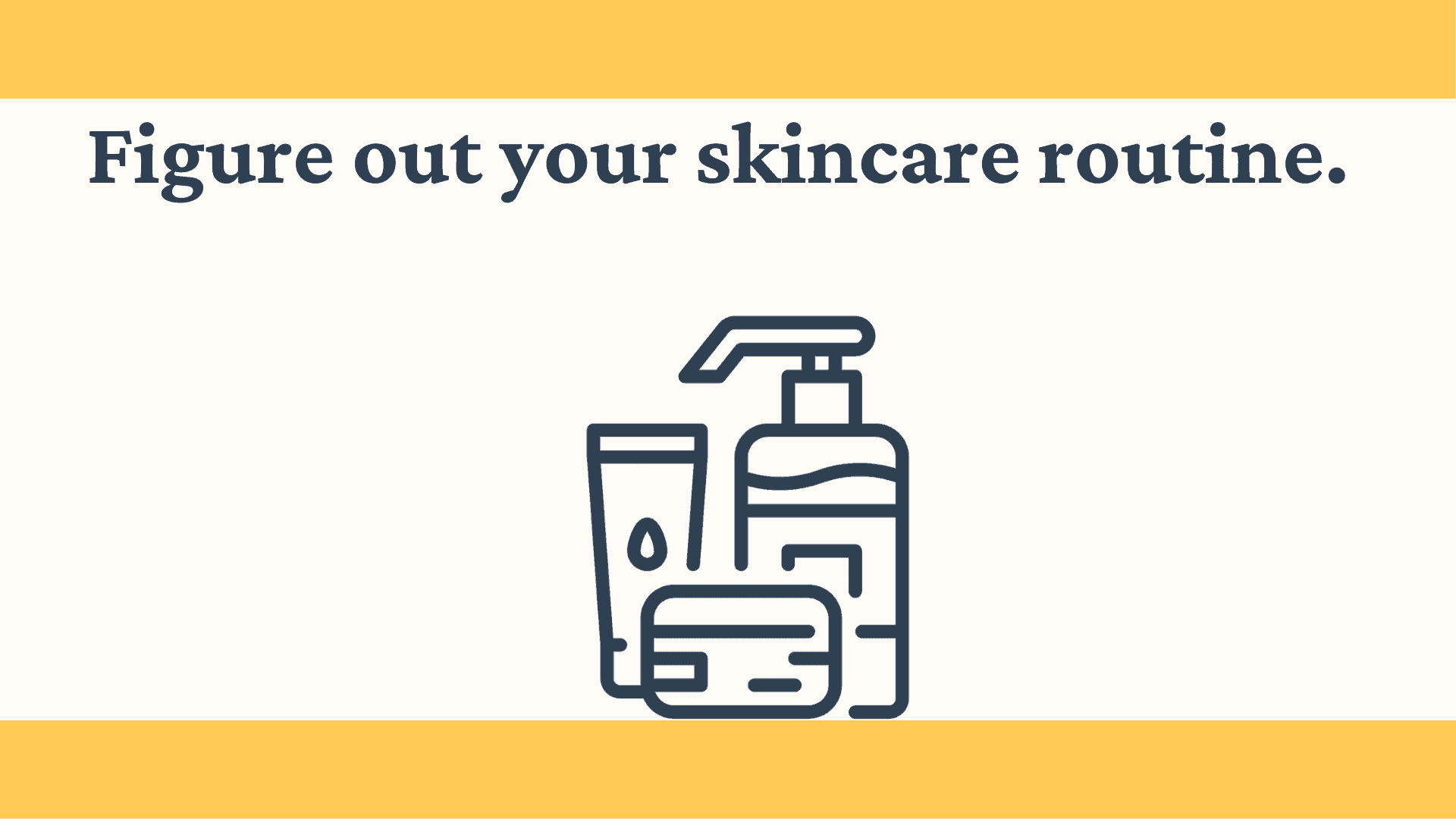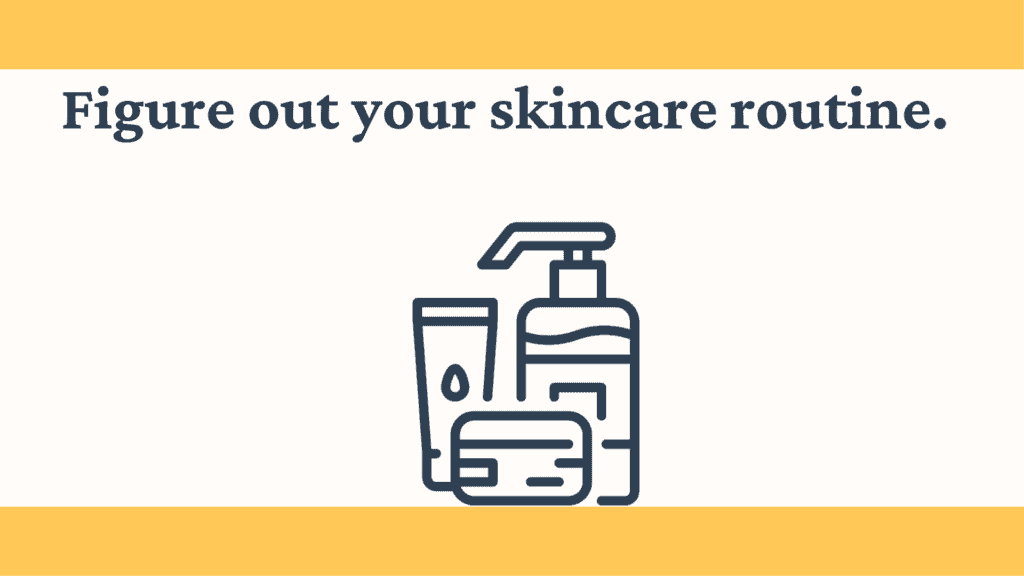 As someone who used to have bad skin, a morning skincare routine is something I've always had. But now that I've gotten older and my acne isn't as prevalent, I've needed to take a different approach to the type of skincare routine necessary.
Brock McGroff of The Modest Man says, "If you can only add one task to your grooming routine this year, I think most men would benefit from daily face moisturizer with SPF protection. You can apply it after your morning shower or after splashing your face with water and patting it dry. Look for a non-scented moisturizer with SPF 30 or higher, and try to get into a daily habit of using it. Your skin will thank you, especially 20 years from now (trust me)!" We frequently don't understand how much better we will look and feel with the appropriate skincare routine.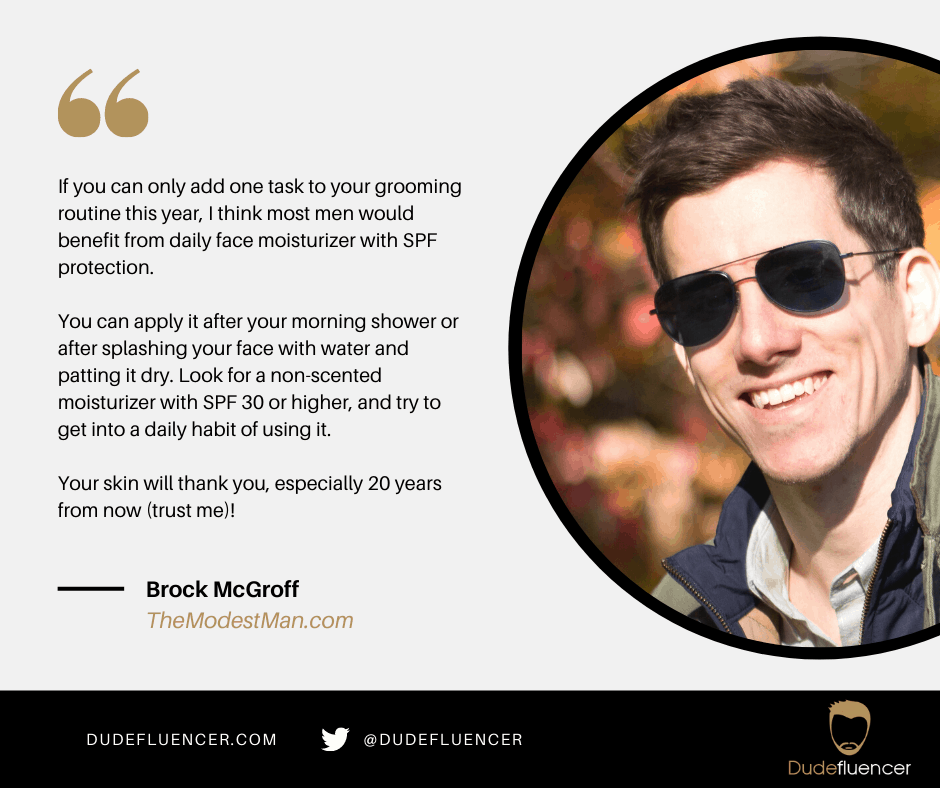 My new favorite skincare line from Geologie offers an all-in-one set customized to your skin and what you want from it. When I reached out a couple of weeks ago about what to look for in a new grooming routine, they said, "We believe in simplicity. There's no need for a 10-step skincare routine when you can effectively address whatever skin issues you have with a regimen that takes two minutes a day. It comes down to using products that are tailored for your specific skin with clean and effective ingredients." Using the product (review coming soon), Geologie made men's skincare easy. Follow along with the simple steps included with their packaging, and that's it. Included are moisturizer, face wash, night cream, and eye nourishing cream, which help keep your skin looking clean and healthy. But skincare won't work if you're using it just intermittently, so the sooner you build it into your daily routine, the easier it will become.
Sven Raphael Schneider gave us advice for when the winter months are harsher on our skin: "During the winter, the dry air is hard on our skin. Add jojoba oil to your lotion. It's inexpensive, and your skin will be supple, well-hydrated, and just feel great."
One addition I'd suggest for your skincare routine would be to add in a charcoal mask. There are many different options available, but I prefer a skin mask I can put on myself versus one that comes pre-designed. It will moisturize, heal, and re-energize your skin so you'll look (and feel) fresher than ever. I'll include my favorite charcoal mask option in the tools of the trade section below.
Tools of the trade:
Narrowing down facial products to include on this list was way more challenging than I expected. That's in part because new releases are coming out every month, and the quality continues to improve. That being said, these four items are on my must-have list at the moment as I use all of them at least once a week, and some of them daily.
Geologie Skincare
I've mentioned before just how important a good skincare routine is to men's grooming, but let me say it for those dudes in the back: START A MEN'S SKINCARE ROUTINE. That's why it makes sense I'd include Geologie's Personalized Skincare as the best men's skincare products on the market. And the best part, everything is designed for you.
Just answer a couple of easy questions. Geologie will send over a customized skincare package that includes daily moisturizer, morning face wash, night moisturizer, and nourishing eye cream. I've been using it for over a month, and it's excellent: my skin has never looked smoother, softer, or cleaner. No other skincare routine has done that before, which makes it a no-brainer to include Geologie as one of our tools of the trade.
Captain Fawcett Beard Oil
Our number one ranked beard oil, Captain Fawcett's Beard Oil, is precisely the type of beard oil a man would want: it smells manly, it moisturizes, and it gives you an excuse to grow a beard like a pirate. Seriously though, Captain Fawcett has created one of the best beard oils on the market.
The company describes the oil's smell as "honeyed fresh tobacco leaves, dusty aromatic frankincense, maple-like benzoin, woody oakmoss and warm exotic vanilla bean, layered with mid notes of fresh hops and sweet bog myrtle finished with the top notes of spice from the bay rum tree and zesty orange." Just look at that; it's so beautiful it almost brings a tear to my eye, which is why my men's grooming guide recommends Captain Fawcett's Beard Oil as one of the best.
Dapper Guru Beard Butter
There's a lot of stuff happening with beards here so why not add one more option to add into your beard care repertoire. That's why I wanted to highlight Dapper Guru's beard butter. You might be asking, what's the difference between beard butter, and beard oil. The oil is meant to condition your face, while the butter is primarily designed to condition your beard. Plus it allows you an opportunity to style your beard as well.
Handmade and eco-friendly like many of the products featured at the Dudefluencer Store, Dapper Guru's Beard Butter smells great, and works really well softening your beard better than most oils on the market.
Beard Baron Beard Wash
And for those beard enthusiasts out there, beard oil isn't the only thing you'll need to keep your beard looking fresh and clean. That's right, you should pick up a bottle of Beard Baron's Premium Beard Wash. Available in a couple of styles, the Solstice smells like a blend of vanilla and peppermint. Plus, it just feels excellent rubbing through your beard.
Since I've moved onto my mustache, I haven't needed to use this beard wash as much. Still, I will say it provides a gentle clean that's unlike using a traditional shampoo on your facial hair. Only throw it on once or twice a week, and you (and your partner) will see the results of Beard Baron Beard Wash on your face.
Beau Brummel Charcoal Face Mask
Beau Brummel's Charcoal Face Mask ranks number one for me in my quest for the best men's face mask. It's easy to put on, doesn't sting or tingle while wearing it, and your face comes out looking like a freaking movie star once it's over. I've tried other face masks before, and none have provided me with the quality of Beau Brummel.
For a more in-depth review of Beau Brummel's Charcoal Face Mask, you can check out our review here.
A few other notes.
After you've figured out your men's grooming routine, there are still a couple of other areas on the body to think about that you might be overlooking (or so obvious that you wouldn't even think they were a part of men's grooming).
My mom would sometimes see my toenails and ask, "Are you planning to climb a tree?" The truth was that I am not a good climber: of ropes, of trees, of anything really. But that's not what she was referencing; she was pointing out that my toenails were ridiculously long. Now that I'm older, the importance of regular fingernail and toenail clipping. There's nothing worse than wandering around looking like a cat and extended nails. Plus, when you're holding hands with your partner, you don't want to scratch them.
Additionally, it's time to think about your scent—regularly shower. Suppose you're using the right body wash/shampoo/deodorant. In that case, you won't need to worry about adding any other smells to your body. Andy Gilchrist agrees, "No cologne (especially on your right hand, it rubs off when you shake hands). Fragrance in the workplace has diminished with fellow workers' allergies and objections. Some men overdo it, and it's difficult to smell your fragrance after a few minutes." Allow your deodorant or body wash to do the work that traditionally cologne and body spray used to do.
Conclusion
No one man's grooming routine is the same as the next. What are some of your favorite grooming products? Anything I missed?
Let me know in the comments below.