Coined by skateboarder Dave Carnie, the term bromance took off in 2005 as a way for men to define their close male friendships. There's something more socially acceptable about using the term bromance when it comes to describing male friendship, but men struggle to identify what those differences are.
A study based around 30 interviews with men about the differences between romantic relationships and bromances revealed this exchange: "That's a very hard question to answer. I feel like I've got to say that there is a difference. But I really don't know. I can't really identify a clear difference. There is a different feeling, but nothing I can particularly describe. Oh! A romance is with a girl, and a bromance is with a guy." Researchers concluded that based on these 30 interviews, the five keys to a successful bromance were disclosure, emotionality, physical intimacy, lack of judgment, and conflict resolution.
Because men struggle to express their emotions to one another due to a lack of positive male role models, I sought out 5 examples of the best bromances on television and film that exemplify what it truly means to be in a bromance.
It's okay to be emotional.
The trio of Xavier Woods, Big E. Langston, and Kofi Kingston, known in World Wrestling Entertainment as The New Day, understand the importance of male friendship. Put together as a trio in 2014, The New Day have taken over the world of professional wrestling becoming seven-time tag team champions.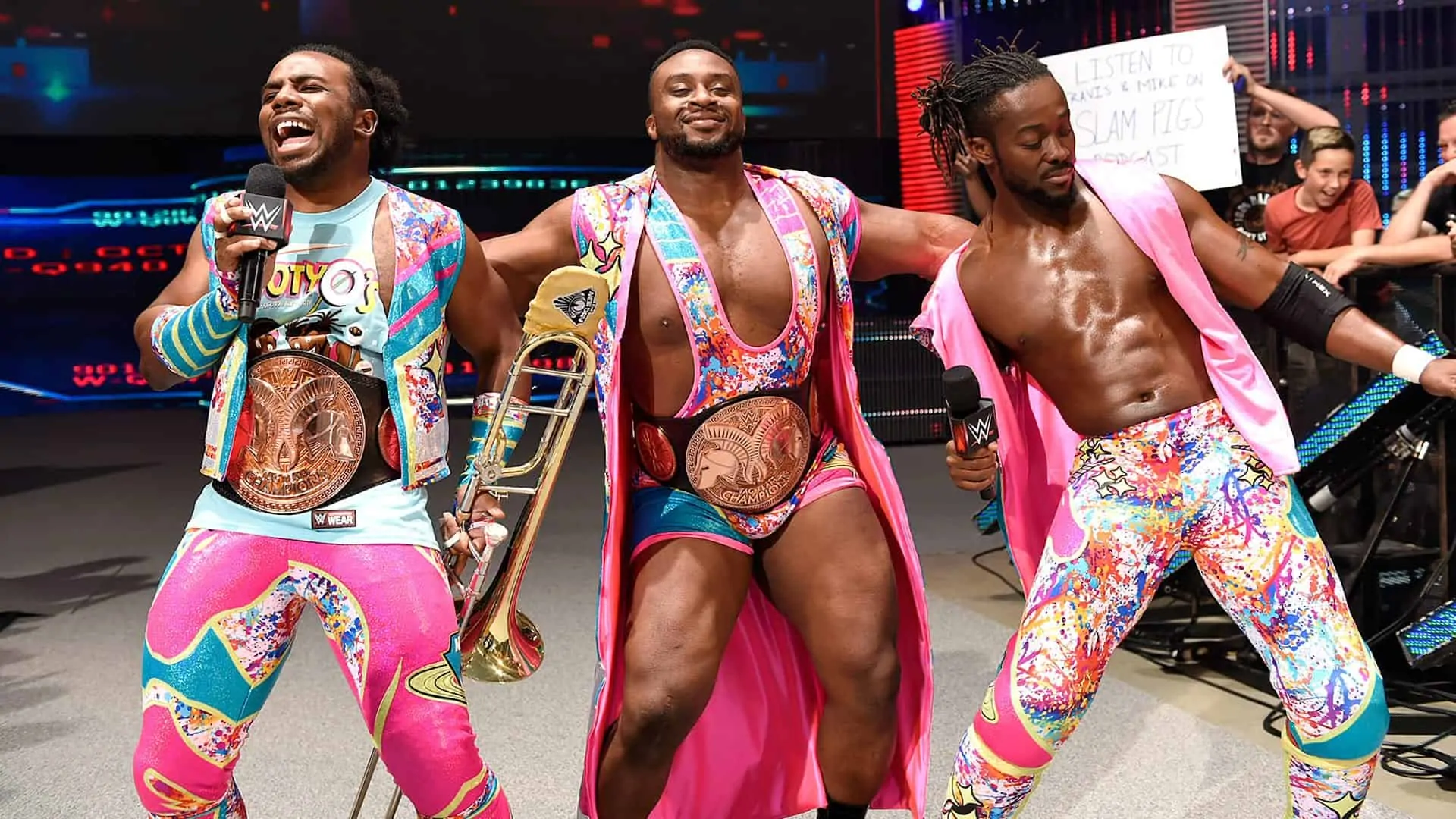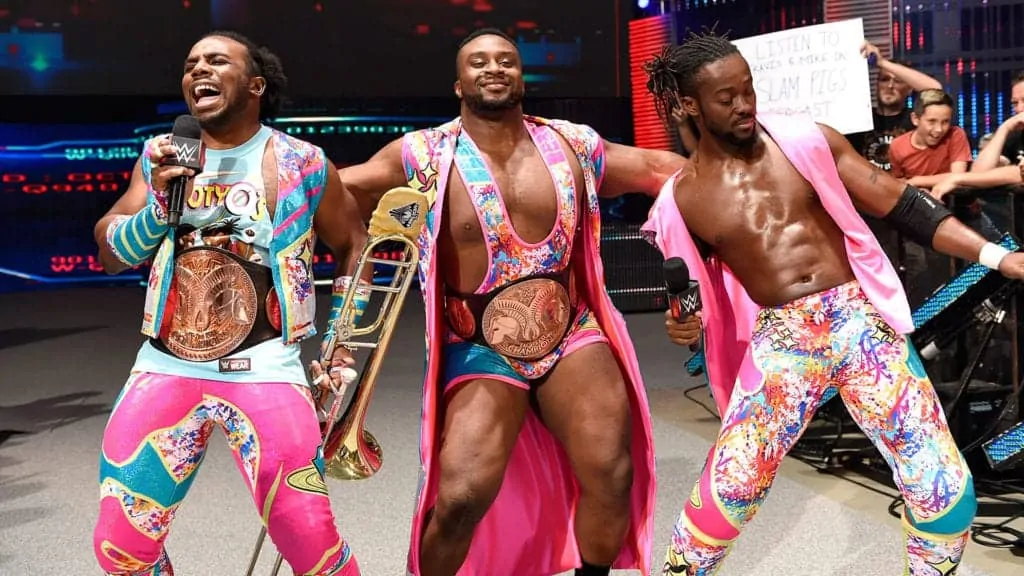 Kingston described their friendship, "The stars aligned, and our chemistry is unbelievable. When we go out there, we're having genuine fun. We're not just characters going out there acting like it; it's actual fun we're having, and people feel that energy and want to be a part of it."
But it's the trio's desire to see each other succeed that makes them one of the best bromances in history. From the beginning, The New Day's goal had been to get the World Heavyweight Championship around Kingston's waist. Woods said in a tweet, "Because I would be happier seeing @TrueKofi become heavyweight champion than I would be if I became heavyweight champion. He deserves it more than anyone on the roster."
All three members of The New Day sacrificed their bodies and livelihood until Kingston eventually beat Daniel Bryan at WrestleMania 35. After the bell rang and Kingston stood in the middle of the ring victorious, Big E and Woods rushed to the ring to embrace their best friend.
The men aren't afraid to be emotional in front of each other, nor do they fear that they will be judged for being who they are. So when looking at examples of the best bromances on television, The New Day's public emotionality makes them one of the best.
Let's get physical.
Bust out your secret decoder rings, get ready to dance to N*Sync, and become the World's Tallest Doctor because J.D. (Zach Braff) and Turk (Donald Faison) from Scrubs have made the list of the best bromances in entertainment history. J.D. and Turk's friendship began in high school, and viewers across the country watched them grow as they got married, had children, and matured into full-functioning adults.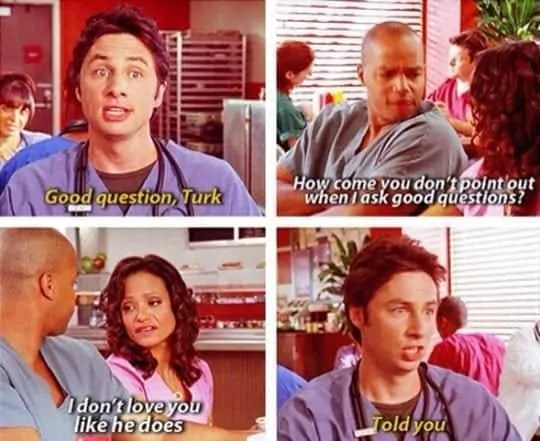 Not only are they #bromance goals, but Turk and J.D. push back against traditional gender norms by outwardly expressing their affection for each other throughout the series run. The two doctors display their love for each other verbally, and more often than not, physically through man-hugs.
And who can forget about Guy Love.
The actors who play J.D. (Zach Braff) and Turk (Donald Faison) are best friends in real life too. "It has to be real. The only way to have a real bromance is if you're genuinely fond of each other. [Zach] 's my best friend. I'm really fond of that man, I'm not ashamed to say it."
Throughout the series, though, Turk and J.D. have never been afraid of physical contact. Hugs are commonplace inside Sacred Heart Hospital, and it wouldn't be out of the ordinary to see one of the doctors riding on the other's back howling "EAGLE!" The lack of fear from the judgment of others really shows why J.D. and Turk's bromance is one every man wants in his life.
Conflict resolution doesn't need to end in a street race.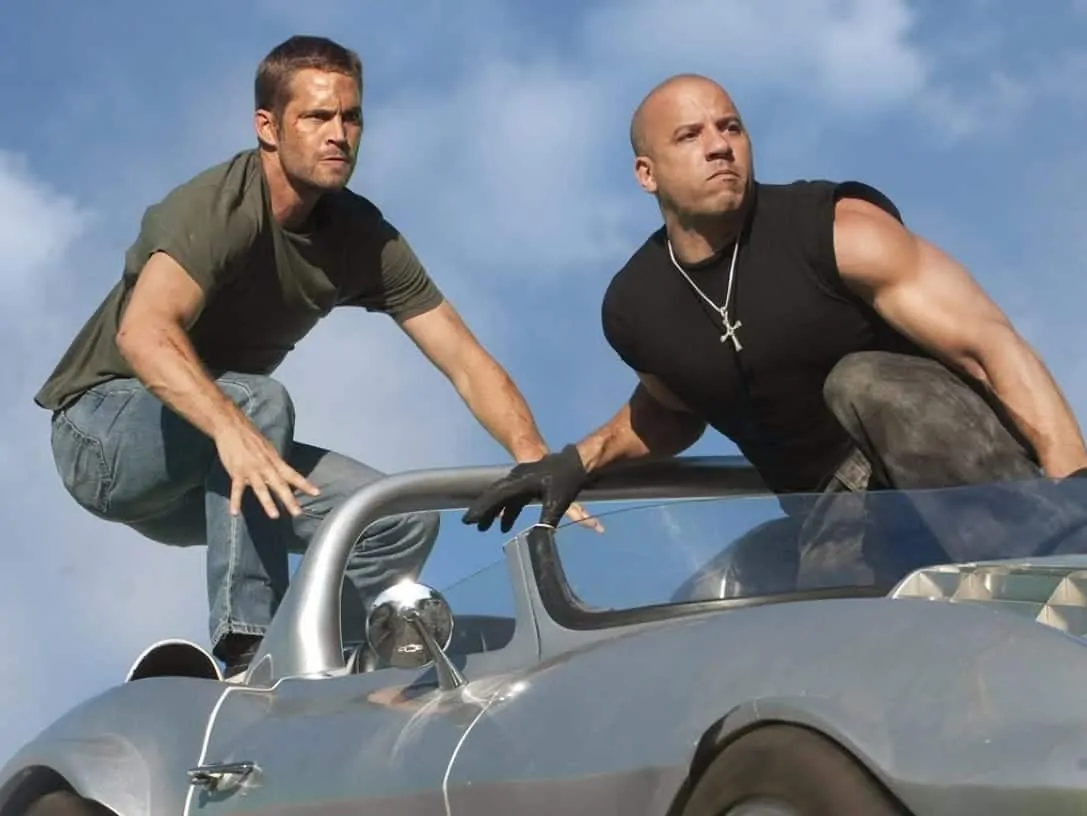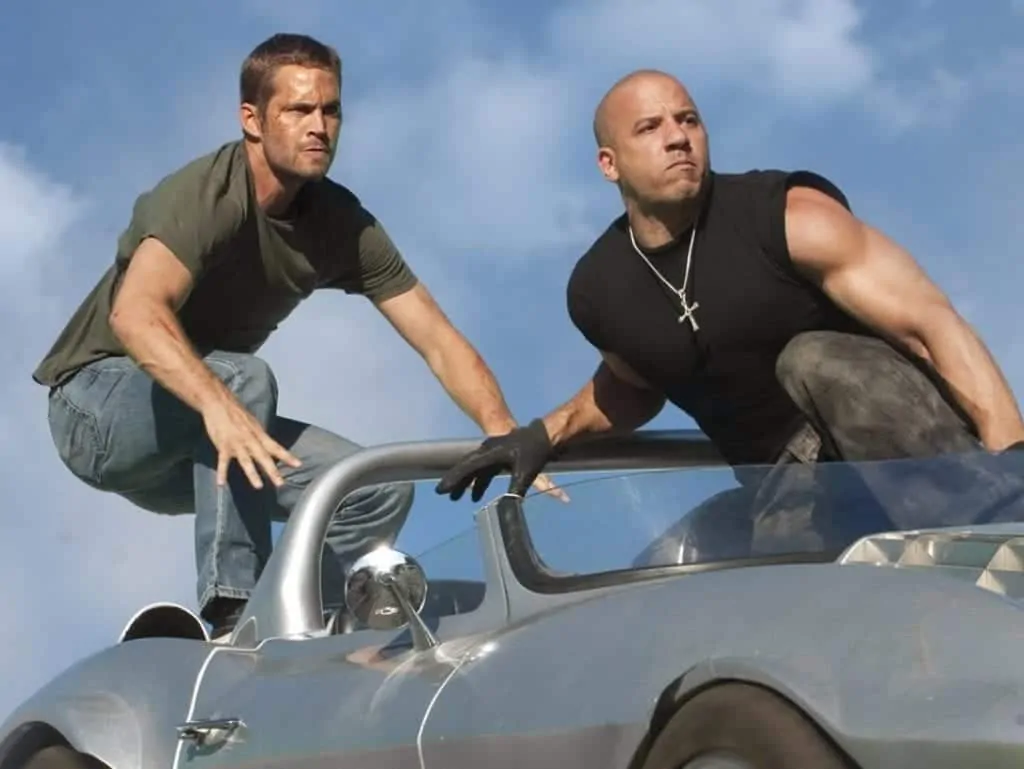 When you think of positive masculinity, the Fast and the Furious franchise might not be the first film that comes to mind. While no one can deny the Hobbs and Shaw connection, Fast and the Furious' original bromance of Dominic Toretto (Vin Diesel) and Brian O'Connor (Paul Walker) is still the O.G.
After starting as enemies in the first film, Brian and Dom's relationship grew into something more than friendship: they became family. Despite Brian's character just having a child, he traveled halfway across the world to help find Dom's once thought dead girlfriend.
Off-screen, Walker, and Diesel's relationship couldn't have been stronger. Diesel named his newborn daughter Pauline after his close friend and told Entertainment Tonight some of the advice his brother "He said, 'You know Vin, a lot of guys will tell you, especially the macho guys, they tell you stay out of that delivery room. I'm going to tell you, you go in there, and you be as present as you can, and you cut that umbilical cord.' And that's exactly what I did." Unlike Diesel's hobbled relationship with Dwayne "The Rock" Johnson, Diesel's real-life relationship with Walker is an excellent example of conflict resolution.
Disclose everything.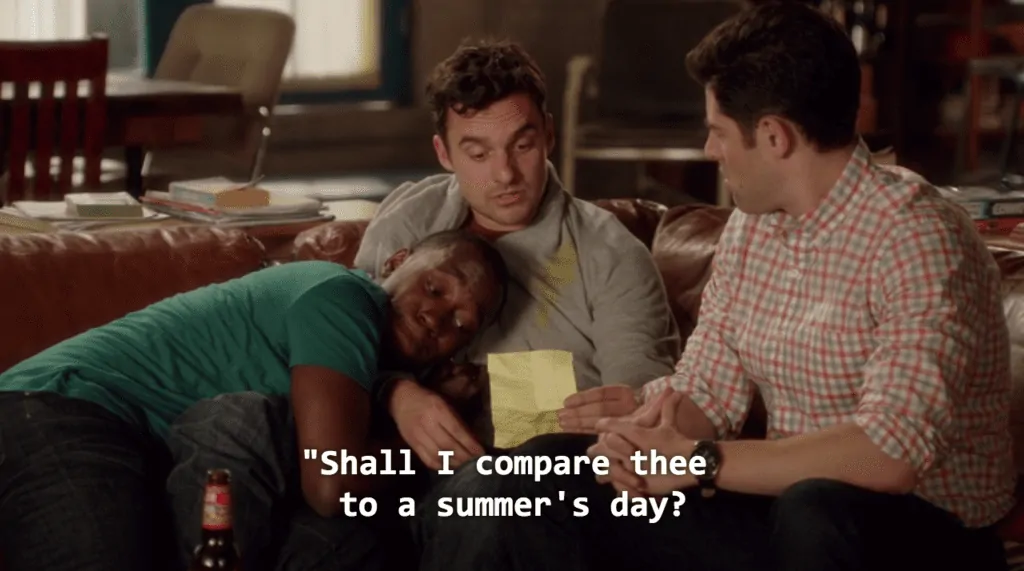 There are only a few male friendships on television that display the same sentimental vulnerabilities that roommates Nick (Jake Johnson), Schmidt (Max Greenfield), and Winston (Lamorne Morris) do on New Girl. Zooey Deschanel's character Jess moved in at the beginning of the show, and it only grew the boy's friendship closer.
All three display their affection for each other in a variety of ways: Schmidt always thinks of Nick's needs, while Winston says goodnight to his friends before bed. They even impersonated one of Schmidt's childhood heroes, Michael Keaton, for over a decade.
Struggling with depression, Nick pretended to be one of Schmidt's heroes: Michael Keaton. After taking over the role from Schmidt's mom in college, Nick and Winston wrote letters impersonating Keaton that lifted Schmidt up whenever he was down. Or maybe how Schmidt always found a way to boost Nick's spirits when he was feeling self-conscious.
But what makes this trio's friendship so remarkable is how they disclose everything to one another. There are no secrets between the roommates as each of them knows the other's fears, dreams, and aspirations. Men can learn a lot from how Nick, Schmidt, and Winston maintain their strong friendship and are one of the best bromances on television.
Friends don't judge friends.
The bromance between Jake Peralta (Andy Samberg) and Charles Boyle (Joe Lo Truglio) on Brooklyn Nine-Nine is one of the unlikeliest of bromances on this list. From first glance, the funny-suave Detective Peralta doesn't seem like a good match with the boisterous Boyle, yet their love for one another shines throughout the series.
For fans of the show, Peralta's love of Die Hard is hard to ignore, yet in a moment where he found himself kidnapped alongside his co-worker Gina, all he could think about was escaping. So when Boyle climbed through the air vent in a stained tank top, saved his buddies, and uttered the film's most famous line, Peralta wasn't upset that his best friend stole his Die Hard moment. In fact, Peralta was grateful for his best friend.
Boyle has also been intimately involved in the relationship between Peralta, and his wife, Amy. While their original venue was in lockdown due to a bomb threat, Boyle found the magic to put together a beautiful wedding ceremony in under 30 minutes in the back of the Brooklyn Precinct where they were stationed.
But what's most important to their relationship is how Peralta and Boyle never judge each other. Boyle never mocks Jake's love for action movies and immature antics; Peralta never criticizes Charle's passion for musical theater and poorly-worded puns. Whether you love to sing Taylor Swift in the car or cry five minutes into Up, find yourself a bromance partner who will love you for who you are.
Conclusion
Displaying healthy bromances are signs of true friendship between men. Whether we go back in time to Sherlock and Watson, or watch how Captain America interacts with Thor, men have plenty of good examples of healthy friendships to learn from.
To learn more about adult friendships, make sure to follow us on Facebook and Twitter!
If you enjoyed this, be sure to check out some of my other pieces here on Dudefluencer:
Why You Should Join A Men's Support Group
10 Positive Male Role Models Worth Celebrating
The Importance of Male Friendship