A few months ago, I interviewed the Wigo twins (Janson and Drac), who founded Opok, a men's organic and sustainable activewear brand. We had a great conversation about their motivation as ex-professional athletes to start Opok and dove into the clothing industry's devastation on the environment and human health.
They just launched a new product, an organic performance shirt, and I'm excited to share it with you as I've already reviewed their performance boxers.
You'll love the incredible details like their no-seam shoulder feature that allows for the best movement possible or their fit that hugs the body in all the right ways. The material is made from the highest quality organic cotton and dyes globally. They incorporated an insanely high thread count, so it feels incredibly soft and has a natural 4-way stretch.
It's also naturally UPF protective, breathable, and highly durable- the team at Opok has thrown a lot at them, and they haven't budged.
"We were frustrated when we saw the activewear clothing industry move exclusively to synthetic materials, most often polyester, which is derived from oil and toxic to humans and the environment. When you are active and wearing polyester, you're essentially wearing petroleum, which compromises your health at the very moment when you're trying to boost it," said Opok co-founder Janson Wigo.
As I wrote in our ethical men's suits article, "we will create 148 tons of fashion waste by the year 2030. That's 148 Chevy Sparks or around 60 hippopotami." What we wear and put on our bodies matters not only to ourselves but also to the environment.
While testing the Opok Performance Shirt, I noticed that it didn't smell as much after a challenging workout. That's because "polyester and dry-fit clothing tend to start smelling minutes into sweating since it doesn't breathe as natural fibers do. This is because your sweat stays on the surface of the clothing and causes bacteria to form. Natural, breathable materials absorb the sweat then quickly dries out, eliminating bacteria growth," according to Janson Wigo.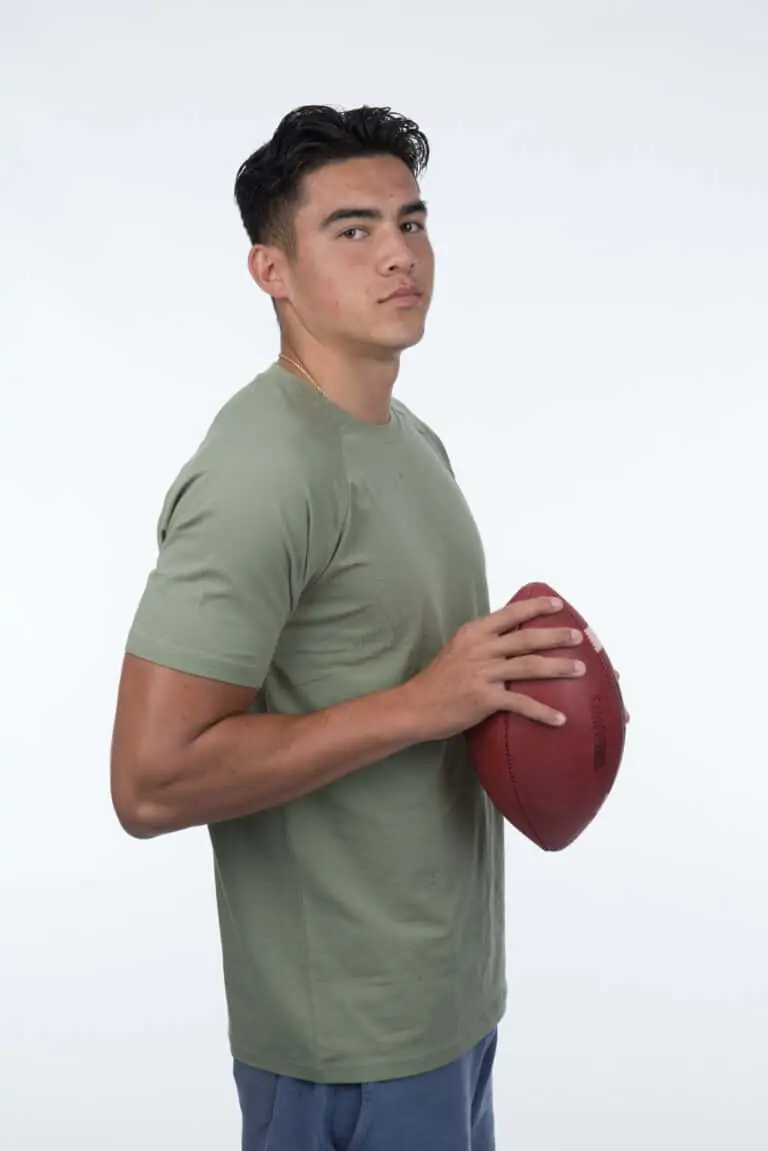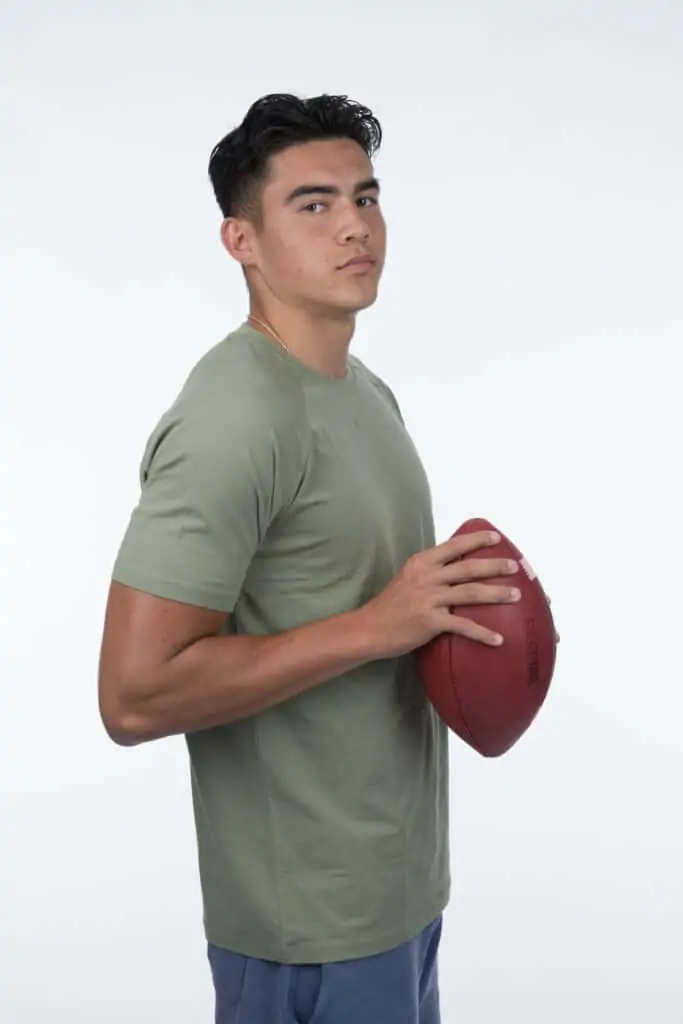 Opok manufactures and sources its materials as sustainably as possible. They use wind and solar energy during harvesting and manufacturing, and they don't use any synthetic pesticides, which typically cause toxic runoff.
They also don't use any chemicals during production, including post-production, which is typical for clothing companies to add toxic chemicals that create wrinkle-free and water' wicking features.
Opok also doesn't use any plastics in their packaging, their box is made from recycled cardboard, natural dyes, and they use paper tape as our adhesive.
The clothing industry has gone unregulated and has caused detrimental harm to the environment. They also aren't held accountable for what types of chemicals they use in their clothing. Studies are finding abundant amounts of toxic and carcinogenic chemicals in clothing. Ultimately, there isn't a way for a consumer to understand how toxic a specific item of clothing can be.
"We believe that humans aren't supposed to be wearing and interacting with oil-derived substances, like polyester or especially RPET (Recycled plastic bottles) as they are extremely toxic containing phthalates and BPAs." Drac Wigo
Opok has also just launched their recycling program that enables customers to send in their worn clothing to be recycled.
Over 80% of all clothing ends up in landfills, and 70% of those clothes are made from synthetic materials, which take thousands of years to degrade. Unfortunately, most clothing isn't recyclable. Poly-blends (over 5% poly) is difficult to impossible for recycling plants to separate the materials, and synthetic fibers degrade during recycling, rendering them useless and ultimately in landfills. That's why this recycling program is so impactful.
Opok is trying to fix an industry that is chalked full of bad habits and is attempting to set an example for how companies can become more sustainable. 
"Ultimately, we hope that larger clothing companies notice that clothing brands can adopt natural materials, clean manufacturing, and sustainable programs to help fix our industry, one of the largest contributors to pollution, toxic runoff, waste, and child labor issues in the world," said Drac Wigo.
For more information about Opok's Organic Performance Shirt, click here.
P.S. Did you also know that Dudefluencer opened a men's grooming store dedicated to helping you feel great, smell great, and look great this year? Plus, there's the added benefit that many of the products are made from vegan or environmentally friendly ingredients. Check it out now!