Sunglasses were never my thing. I mean, living in Buffalo, sunglasses were only needed around three months a year anyway, so there wasn't a big reason to own a pair. Also…I was a glasses guy. There was no way I'd be able to walk around in public without corrective lenses because of how bad my vision was. But everything changed once I had Lasik, which is why I'm writing a men's sunglasses guide because I had no idea what I was looking for when I needed a nice pair of sunglasses.
As someone who's really never worn sunglasses before, I just assumed you could walk to your local shop, pull a pair off the shelf, and be able to rock them out in public. That is as long as you weren't wearing a sunglasses band strap that makes you look fifteen years older than you actually are.
But as per usual, I was wrong. Not only do specific pairs of sunglasses look better on different shaped heads, I didn't even know there was such a thing as different shaped heads. Summer is coming whether we like it or not. As long as you're not living in Western New York, a nice pair of sunglasses are an essential part of staying fashionable all year long.
This men's sunglasses guide isn't just a list of the best options available. Still, we also include how to figure out what shaped head you have as well as the best sunglasses for your specific head shape. Gentlemen, the days of picking sunglasses off the rack are over: this summer, invest in yourself, your style, and probably most importantly, your eyes.
Wait, people have different shaped heads?
Heck yeah, we do. Seven of them, to be exact. That's probably why I've never been able to figure out what kinds of sunglasses looked good on me.
Well, that and my sunglasses fashion history includes these Bret "The Hitman" Hart shades, a pair of transition lenses in fourth grade that never seemed to go back to normal after fire drills, and whatever the heck these were supposed to be. Remember, when I told you I had no style for most of my life? It wasn't just my choices in haircuts and cargo shorts.
Last summer, I decided to finally get rid of glasses for good, and the doctor heavily recommended wearing sunglasses for a time because the brightness could be bothersome to my eyes. I heeded his warnings and picked up a cheap pair (that I still wear today) only because I didn't want to spend a ton of money without knowing what looked right. And hopefully, some of the lessons I've learned for this men's sunglasses guide can be helpful to you too.
But it all starts with your head shape. Dudes, there are seven head shapes: oblong, triangle, diamond, square, round, heart, and oval. Knowing your head shape is directly linked to what hairstyles and facial hairstyles look best on you. Take this knowledge with you when thinking about any of your fashion choices: from suits to even your preferred colors.
Armed with the knowledge of the fact that different head shapes exist, the next part of the puzzle is the most difficult: How in the world do I measure my own face?
Measure your face
There are two ways to measure your face: electronically or the old-fashioned way with some flexible measuring tape. Even though the apps are a bit easier to use, you're more likely to get a more accurate reading if you use the tape measurer. Either way, before picking up a pair from our men's sunglasses guide, figure out what your head shape is.
Old-Fashioned Way
Time to grab a tape measurer out of your cabinet drawer to get to measuring that face. You're going to take four measurements: forehead, cheekbone, jawline, and face length.
Forehead – Measure from the peak of one eyebrow arch to the other and mark it down.
Cheekbones – Measure across your upper cheeks, starting and ending at the bump below the corner of your eye.
Jawline – Measure your jaw across your face at its widest point.
Face Length – Measure from your hairline to the tip of your chin.
If all this seems a little too much work, check out this great video from Teaching Men's Fashion that goes over everything in depth.
Once you have everything written down, take a look at these descriptors of the seven face shapes to identify which shape you actually have.
Round: Cheeks and face lengths are similar and larger than your forehead and jawline numbers.
Square: You're nearly equal in every length.
Oblong: Face length is the largest. Forehead, cheekbones, and jawline are all similar.
Diamond – Face length is largest, followed by cheekbones, forehead, and jawline all in descending order.
Triangle – Large jawline, small cheekbones, and the smallest number is your forehead. Face length doesn't matter.
Oval – Face length is larger than cheekbones, and the forehead is larger than the jawline.
Apps
Not surprisingly, there doesn't seem to be a lot of face shape apps advertised towards men. I wouldn't recommend paying for any available on the Apple or Google app stores, and I'd always double-check with some actual measurements before definitely going with whatever is presented on the application.
Of all of the apps I tried, the one that worked best was the Measure Your Face Instantly. There's not a whole to say: take a picture, it measures you out and presents you with your face shape. It's that easy. Just ignore the weird haircut suggestions afterward.
Men's Sunglasses Guide
Below are a list of head shapes and what types of glasses look best with said head shapes. We've also included a men's sunglasses guide that has a variety of different options for you to look at before heading outside this summer.
Before you go on, though, I do want to highlight two really cool ways to test out your sunglasses before purchasing. The first is from Warby Parker. They allow you to order five different frames that can be shipped to your home for you to try on. And after you pick which pair you think looks best, just send the rest back in. It's as easy as that.
The other really great feature is found on Ray-Ban's website. Using AR technology, you can actually try on whatever pair of Ray-Ban glasses before purchasing. Seriously, just give it a shot. Pick out whichever pair you want to try on and boom, right from your favorite spot on the couch you can see what they'll look like on your face.
Oblong
Oblong faces are pretty lucky: there are few pairs of sunglasses out there that will look bad on you. One thing to remember though, is that you don't want to make your face look any longer. That means avoiding sunglasses that make the eyes shift downward.
Recommendations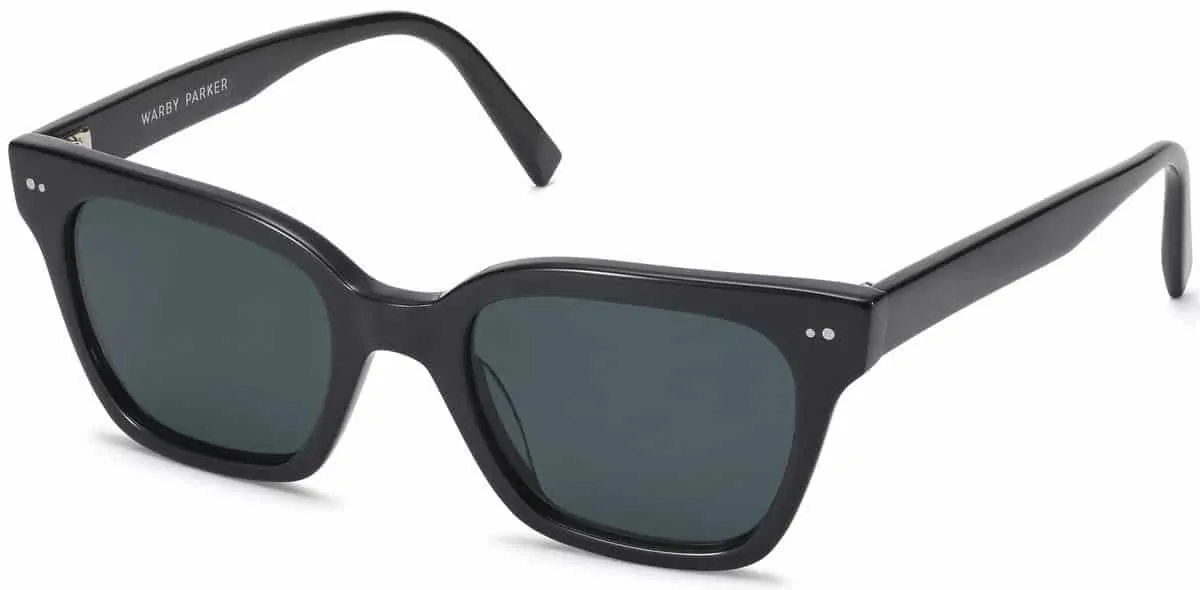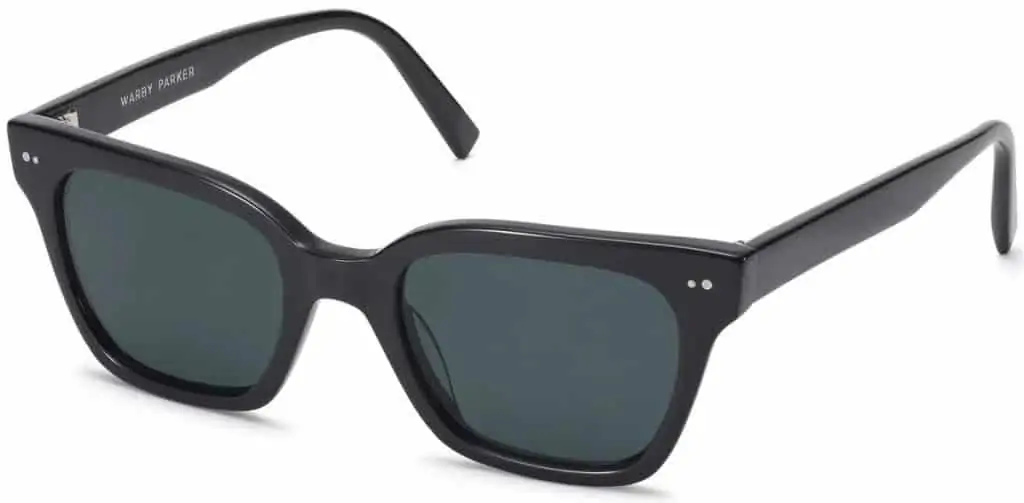 There's something classic about the Beale by Warby Parker. Whether it's the jet black frames (also available in green and Saffron Tortoise), or the rectangular lenses, these glasses are timeless. They don't elongate the face at all, instead of adding a bit of boxiness to offset your round edges.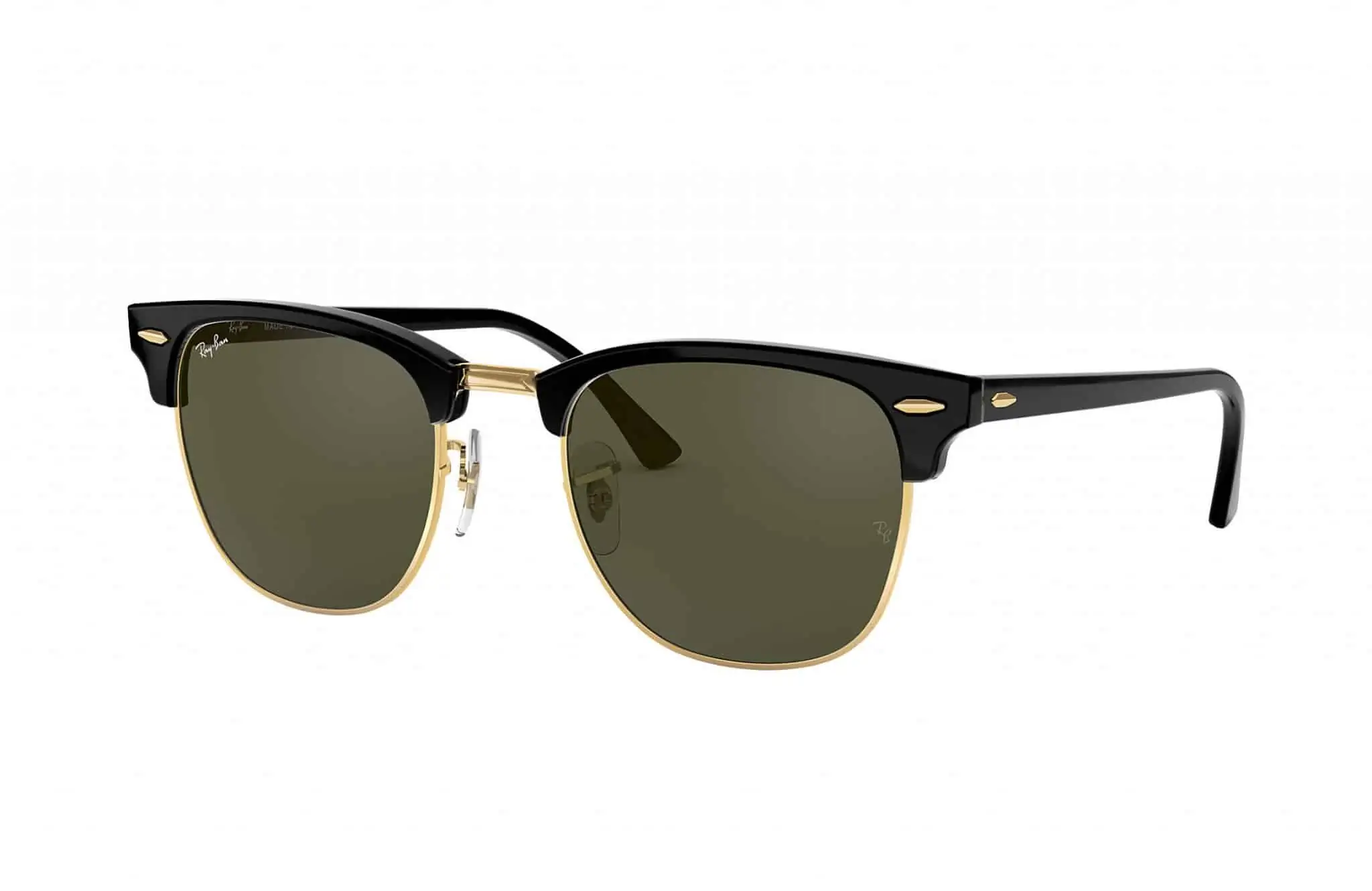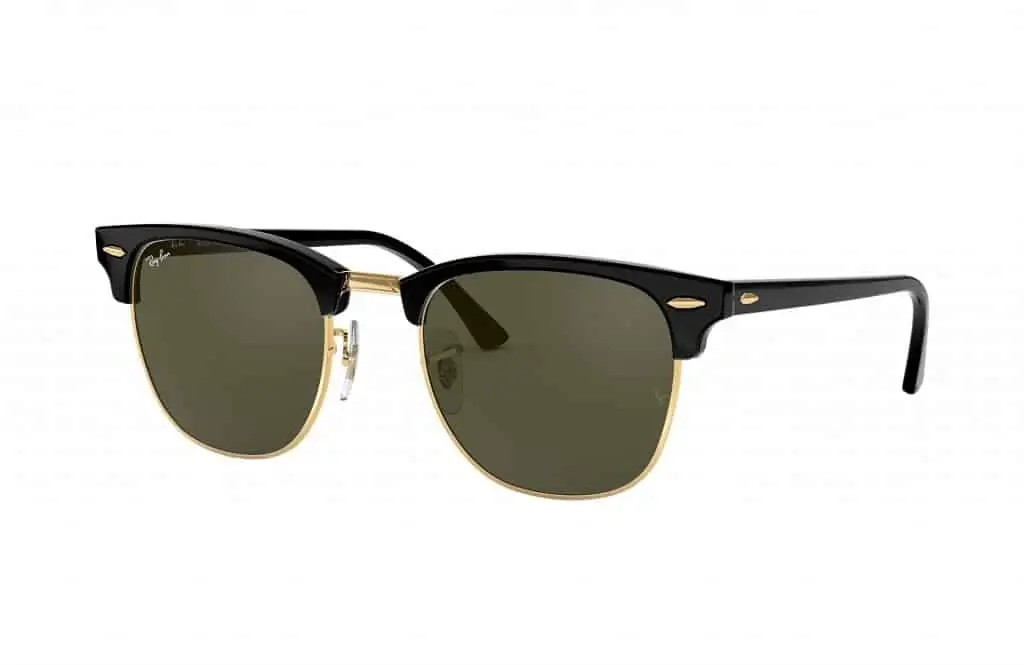 The Clubmaster Classic frames are just that: classic. Inspired by the 1950s, these sunglasses offer a half-frame, with the lenses outlined in gold or bronze. Two of the frames feature green lenses that add just another bit of oomph to summer's most important piece of fashion.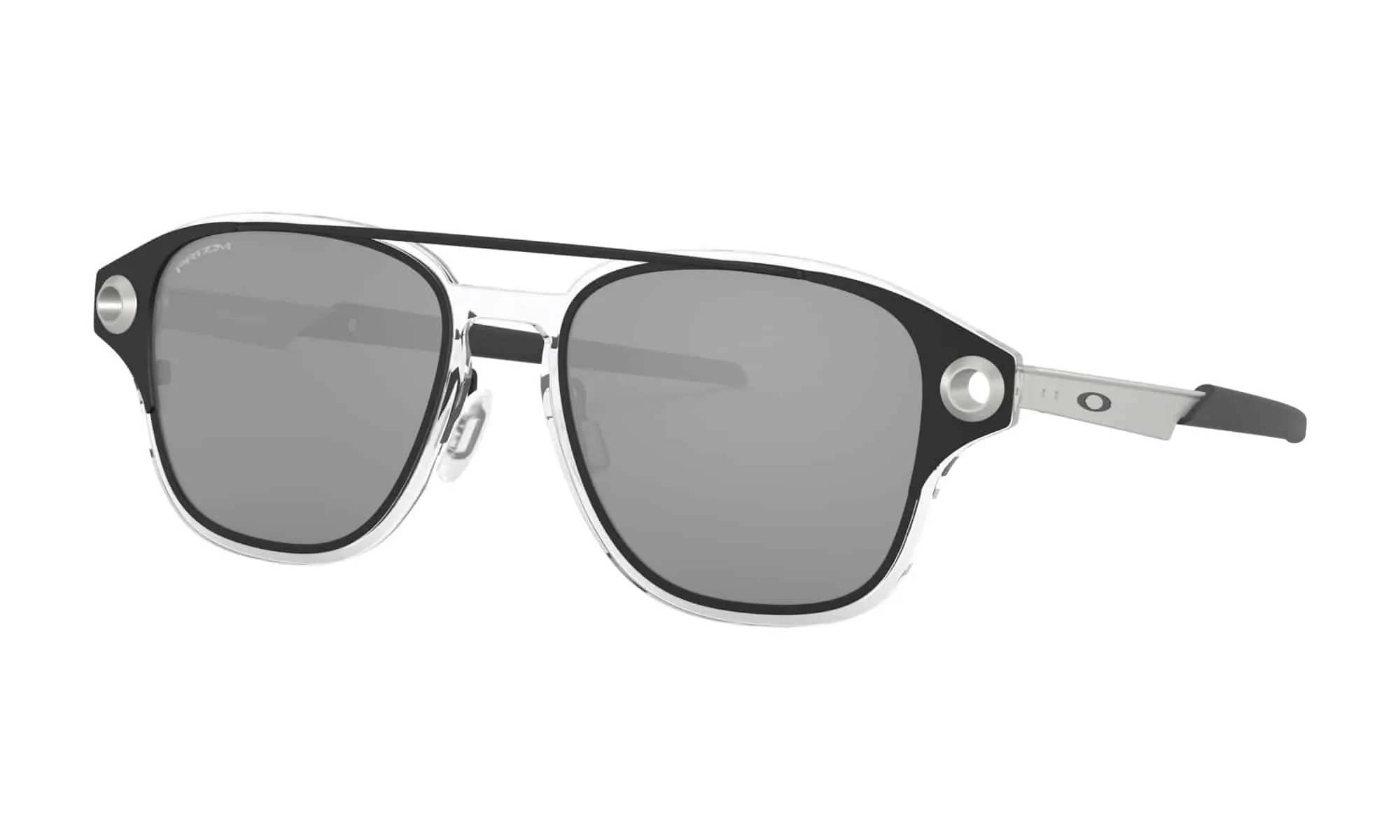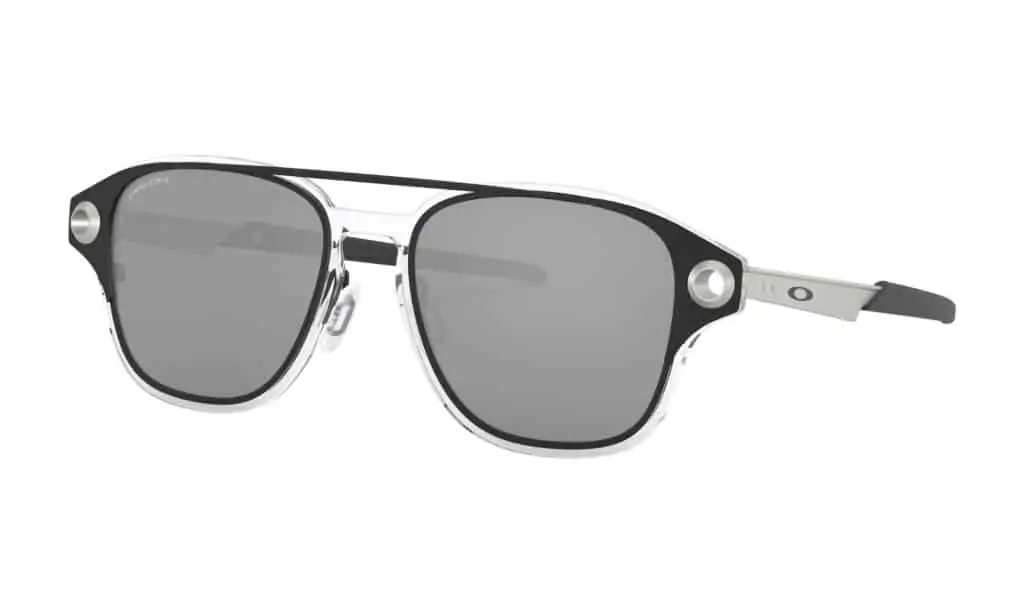 If you're looking for something a bit more sporty, then Dudefluencer suggests the Coldfuse. The aesthetic is more futuristic than our other options, but that's precisely what these frames were going for. The best description we saw of the Coldfuse was by a reviewer on the site that told us these are the perfect sunglasses to make you look and feel like Tony Stark.
Triangle
Triangle faces, or sometimes known as heart-shaped faces, need to be careful about elongating the top of your face. Because your face thins towards the bottom, anything thick or heavy at the top of the brow won't work. Try and find something thin at the top, with some rounded lenses.
Recommendations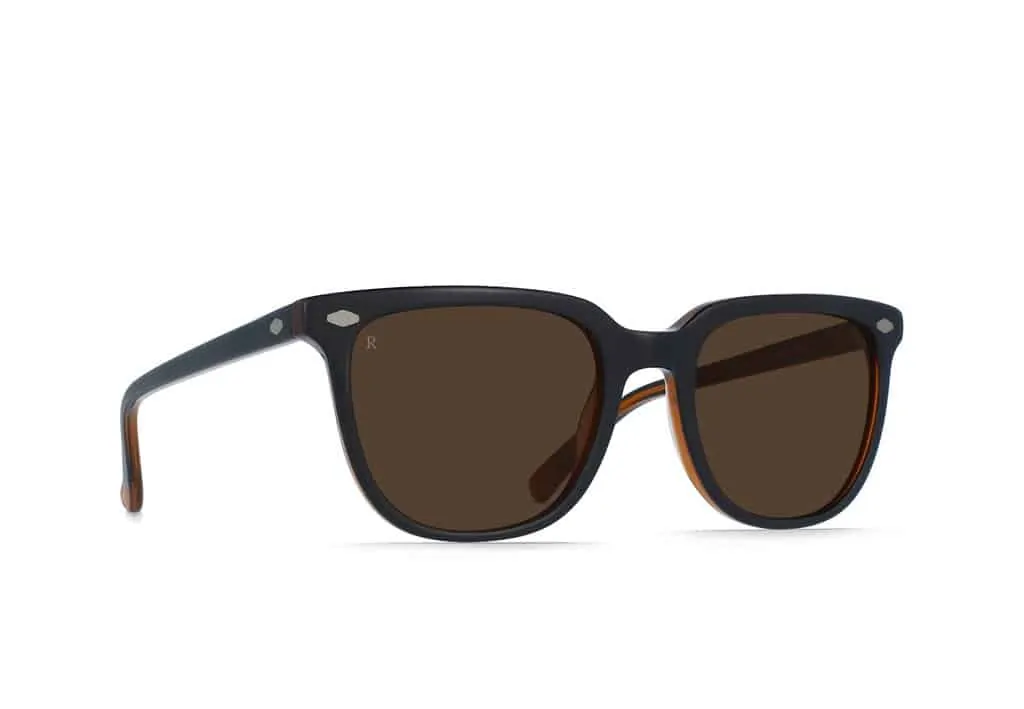 Looking at the Arlo frames, you'll notice that the brow remains light while the frames elongate the face with a wider bottom. We love the thin arms on the side, as well as how these frames provide a classic look that looks great on men with triangular face shapes.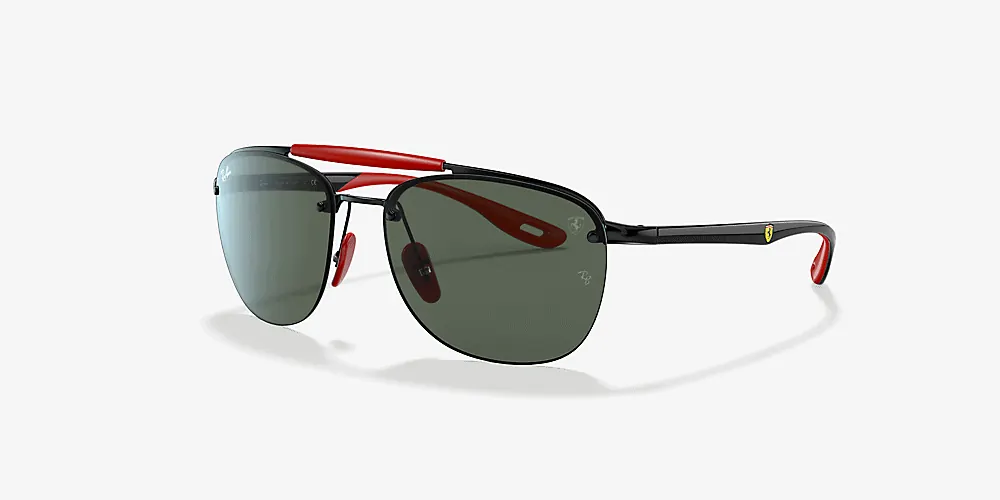 A bit of a different take on your aviators, the Scuderia Ferrari Collection sunglasses feature a radical red top bar that is thin enough that it doesn't make the top of your head too wide. Dudefluencer is a big fan of the gunmetal dark blue and red combination that's perfect for those sunny afternoons out on the boat or in the water.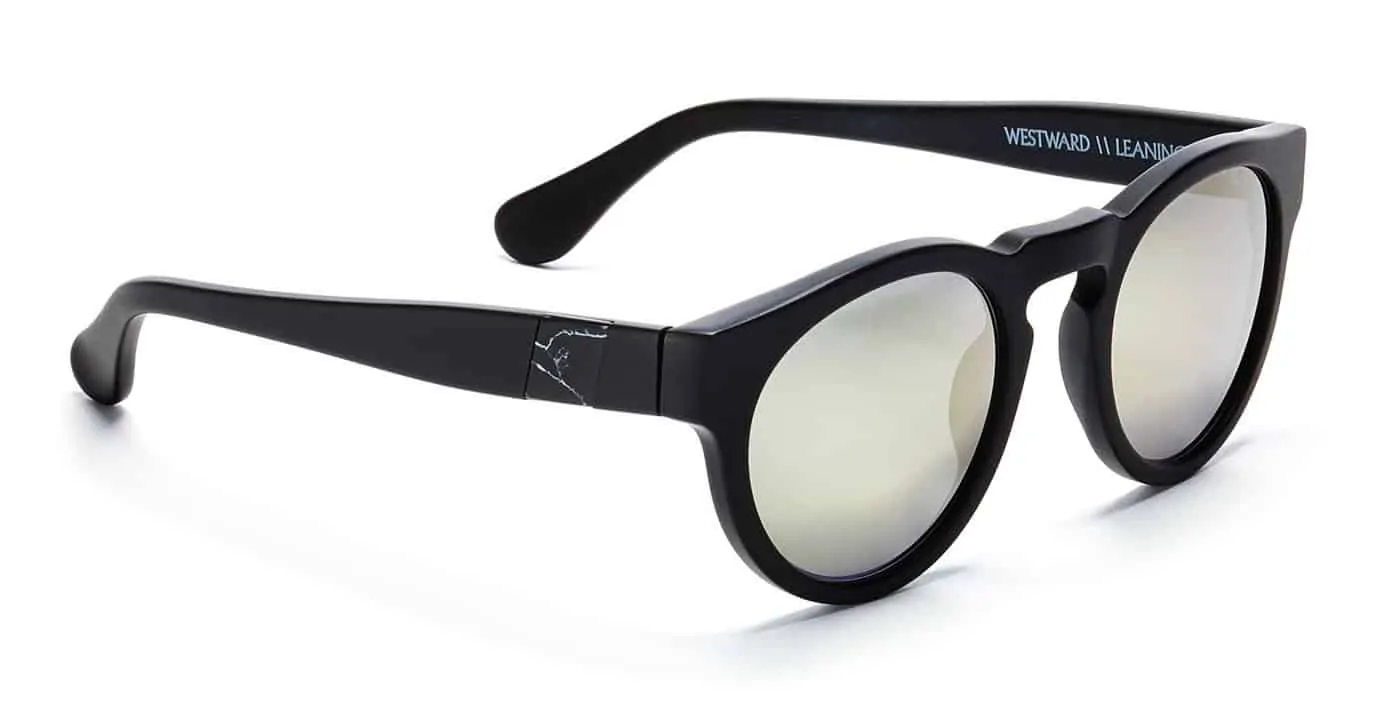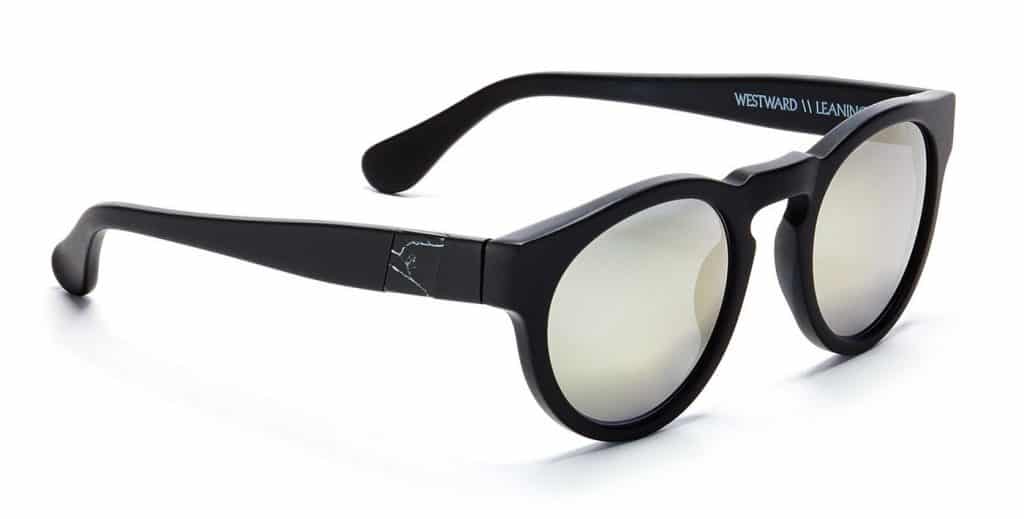 The most unique of our triangular face options, the Voyager frames go all-in on the rounded lenses. A bit thicker all around, the Voyager does an excellent job of focusing the eye on the lenses rather than the small bridge over the nose. Available in a ton of different colors, take a look at the customer style photos for each color to see if these frames are the ones for you.
Diamond
Your face has a lot of precise, defined edges to it. Use that to your advantage as you can mess around with a lot of differently shaped lenses. Rounded and square lenses both look good on you, just do your best to avoid anything too boxy because it will only accentuate some of those stricter facial features.
Recommendations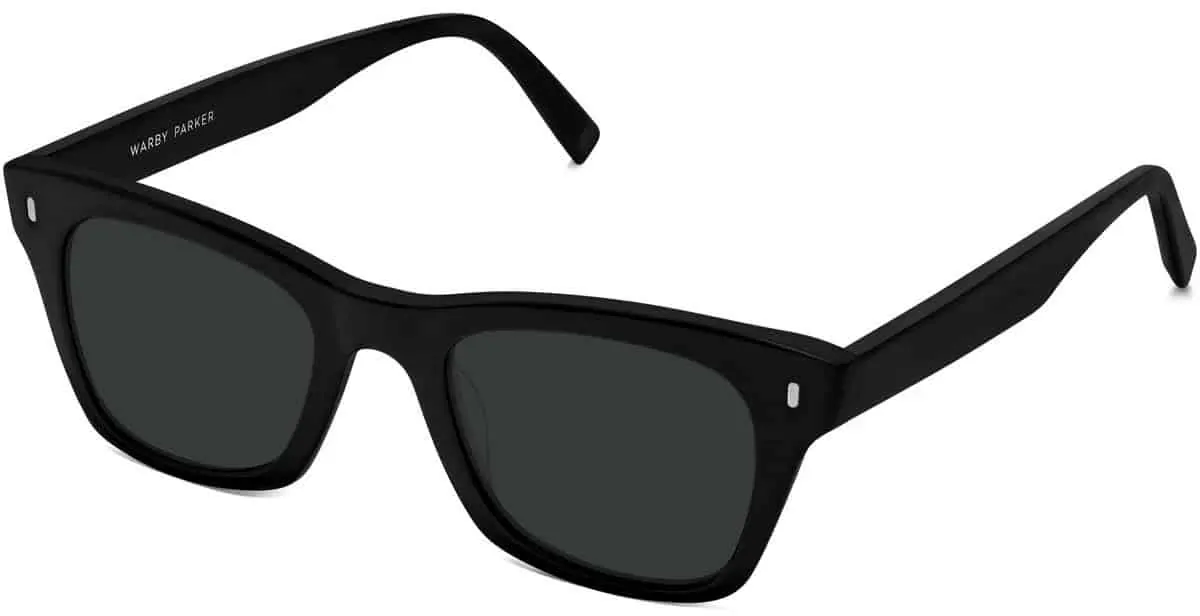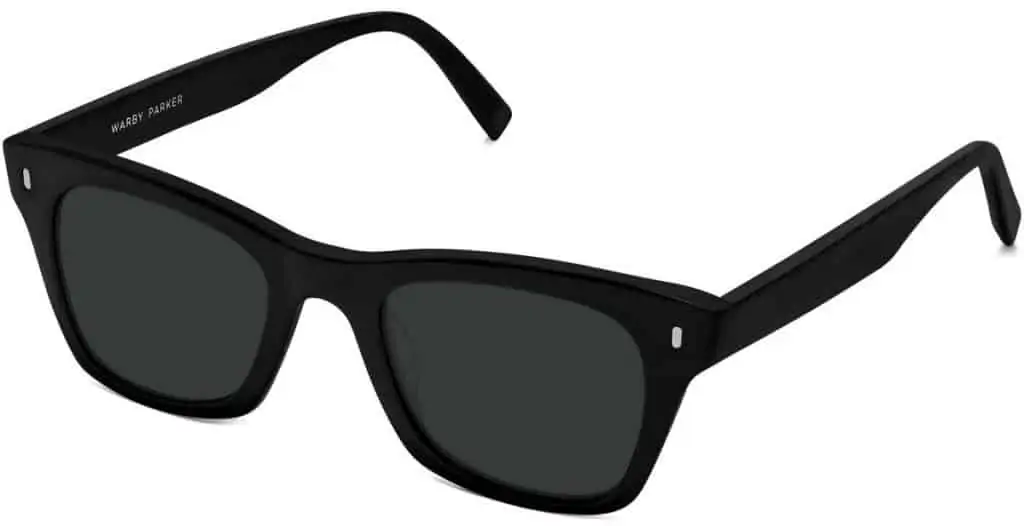 The Harris sunglasses are a bit more rectangular than their counterparts in the Beale. Note the flatter bridge across the top; it really highlights the lens curves, which is something you'll definitely be looking for with a diamond-shaped face. These classic designed frames have just enough rounded edges to soften the stronger lines of your face.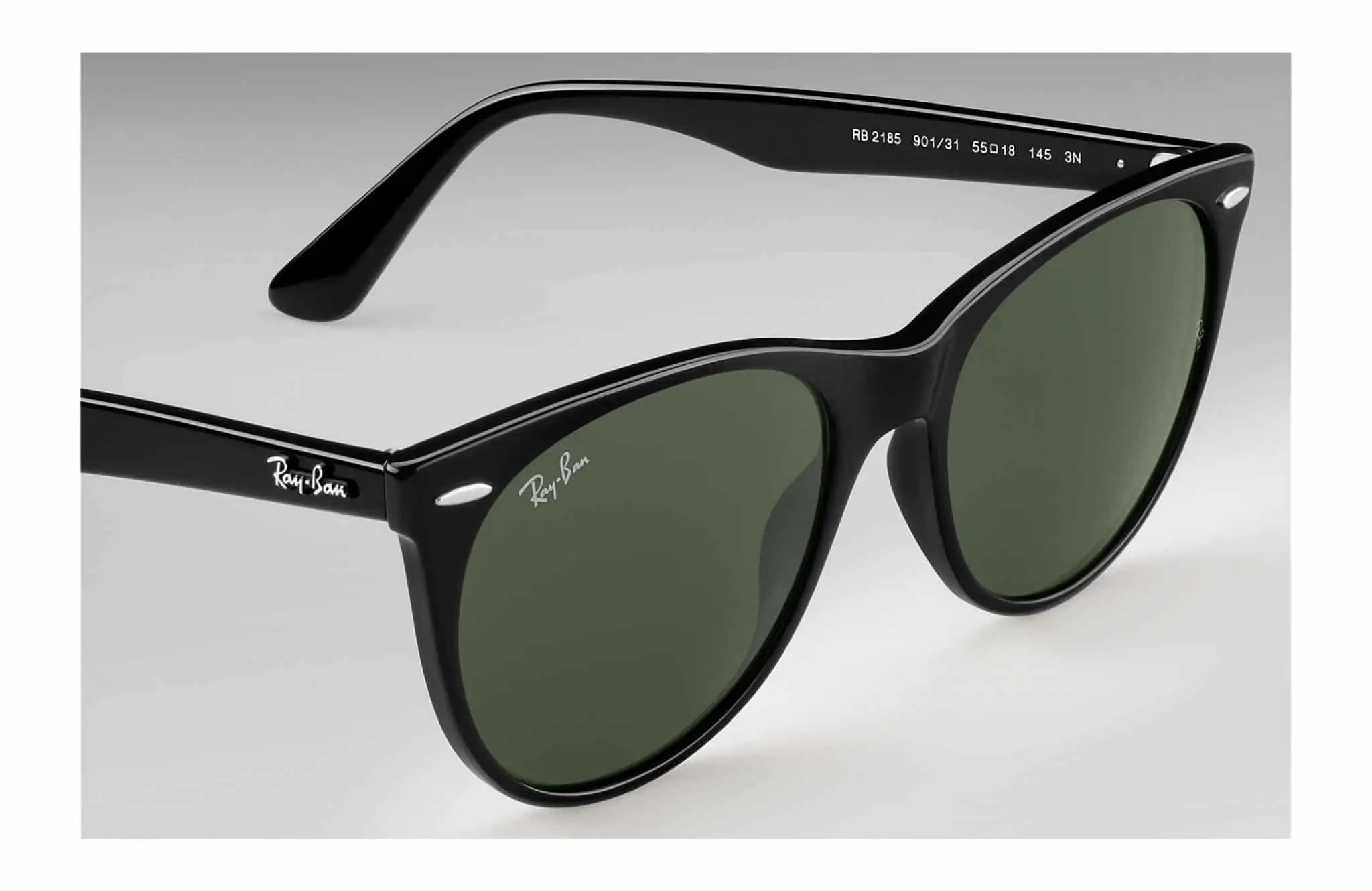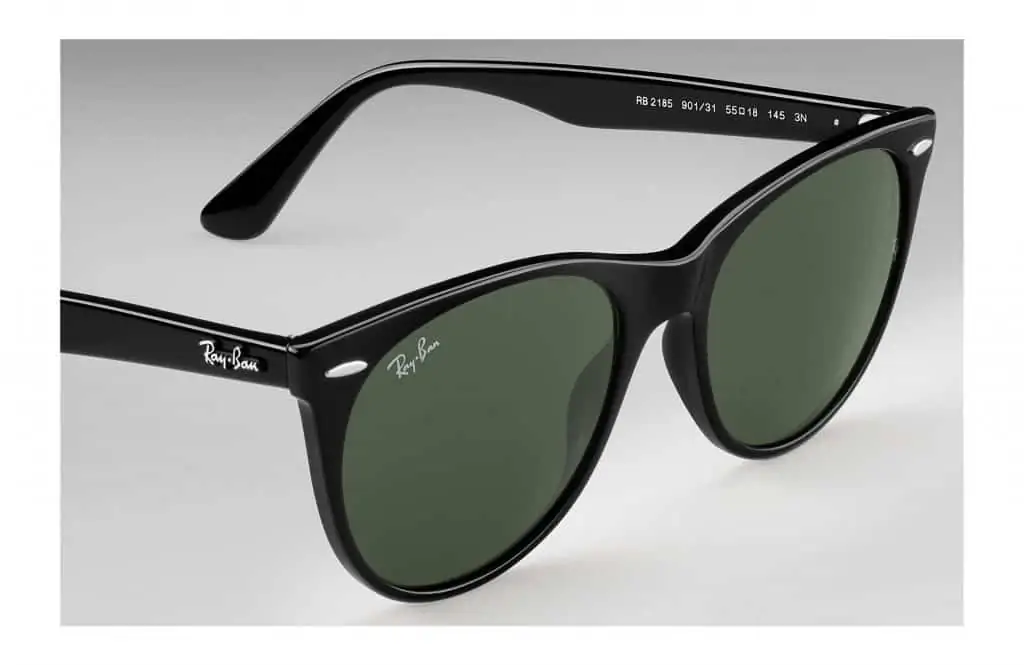 You can never go wrong with a nice pair of Wayfarers. Introduced in 1956, Ray-Ban's Wayfarer's are timeless, as are the Wayfarer II. The big difference is that the Wayfarer II loves it's curves, with the only straight lines being its arms. A frame that's as round as the Wayfarer II's is perfect for someone who's face shape offers a lot of strict edges. I should note that these are a bit bigger, so if you're looking for something to slim down your face, these might not be the ones for you.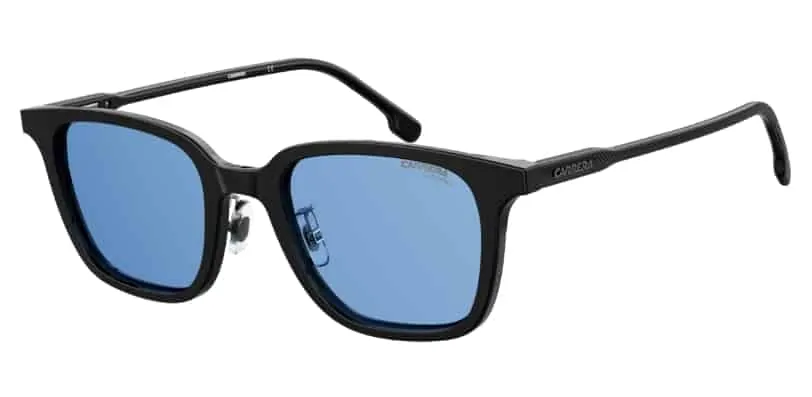 The Carrera 232 is a bit on the thinner side: it features thin arms and a lightweight frame. And that's part of the reason why they work so well. Slightly more on the boxy end of the spectrum, the glasses do offer a rounded bridge and rounded-edge squared lenses. These are a tremendous modernized take of the classic rectangle frame.
Square
We're looking to take off the edges of your face with a nice pair of rounder frames. You can buy a pair of rectangle lenses, and they'll probably look good, but be careful of highlighting the edges of your face too much. While you're at it, think about frames that aren't black: something lighter softens those edges a bit.
Recommendations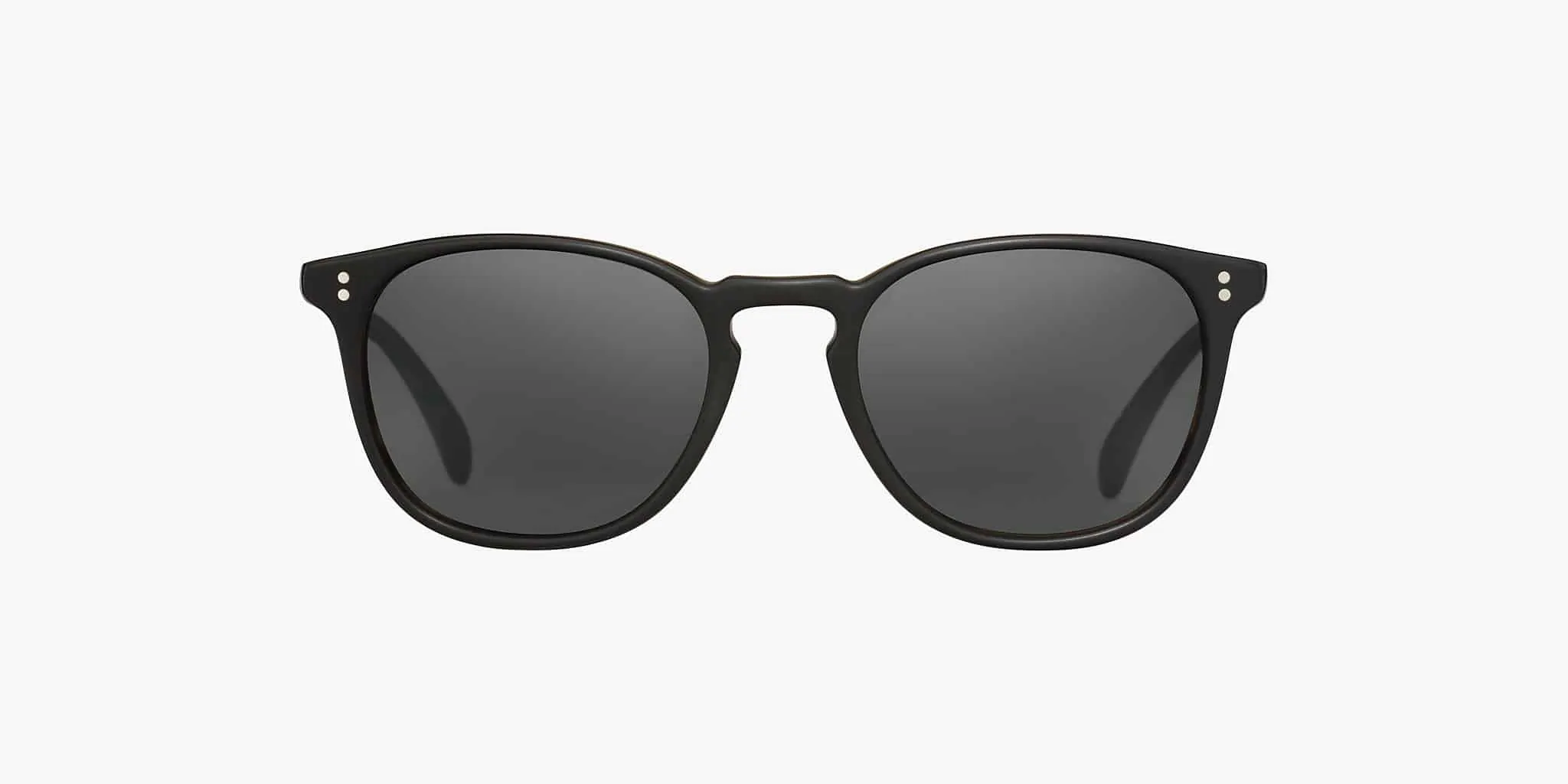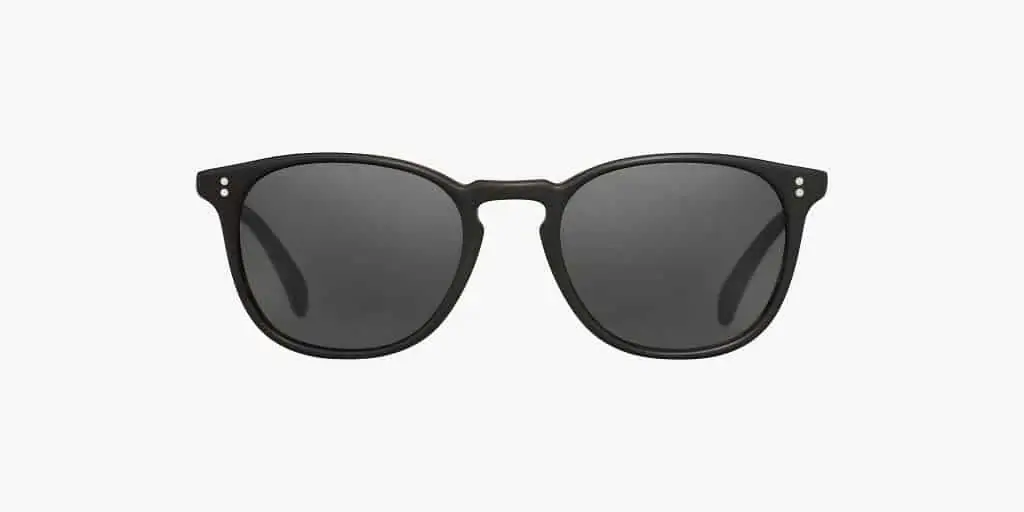 Man, do I love these Finley Esquire frames. As a square-faced person myself, the frames' soft lines throughout and beautiful curves strike the perfect balance against the straight lines on my face. As with many of these options, the Finley Esquire frames were inspired by classic designs, and they just look so damn sharp.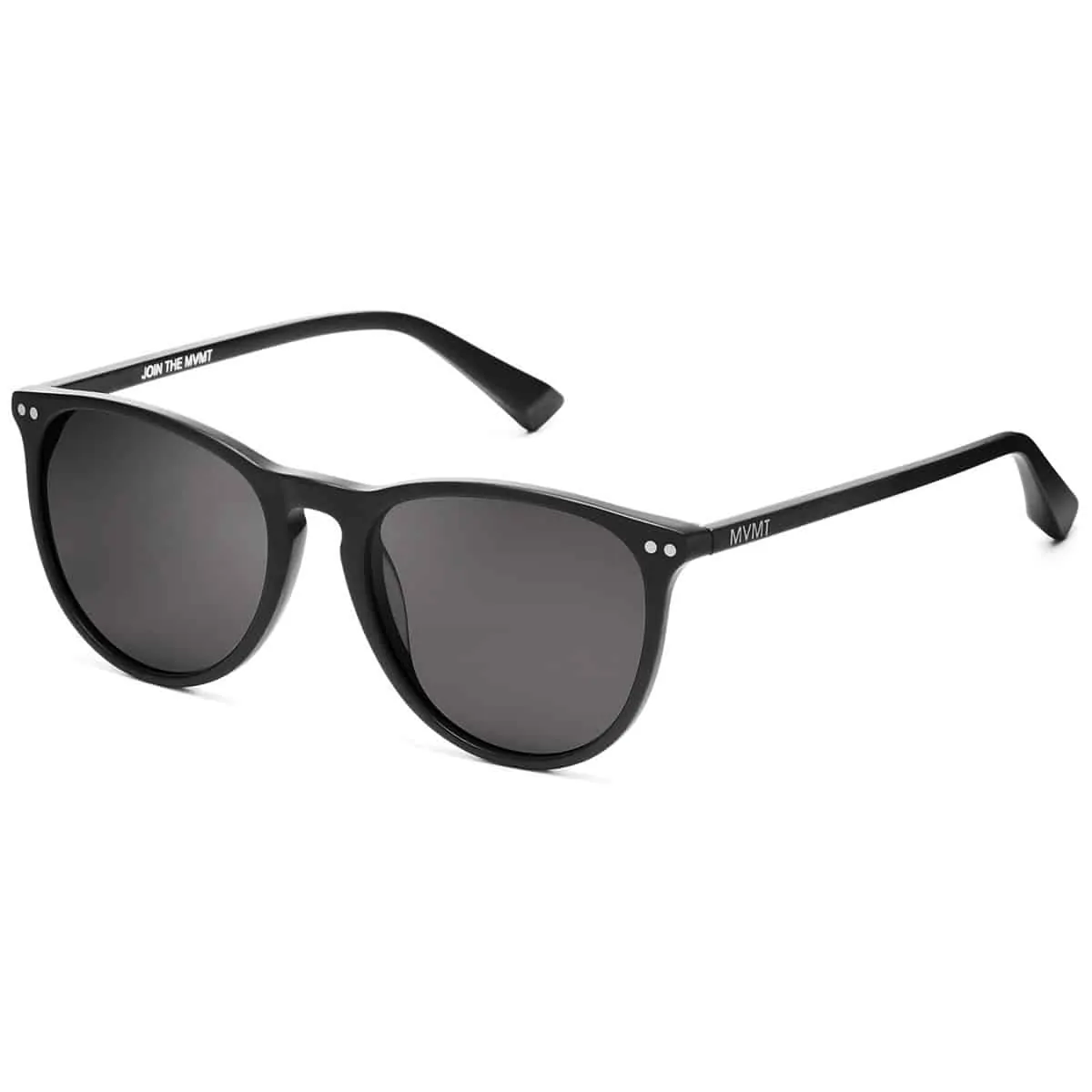 Another thin frame, the Ingram features a more emphasized rounded frame. If you're looking for a larger frame, these sunglasses might be the right ones for you. Available in four colors, the Ingram is a fantastic option if you're looking for something thin on the sides with heavier lenses.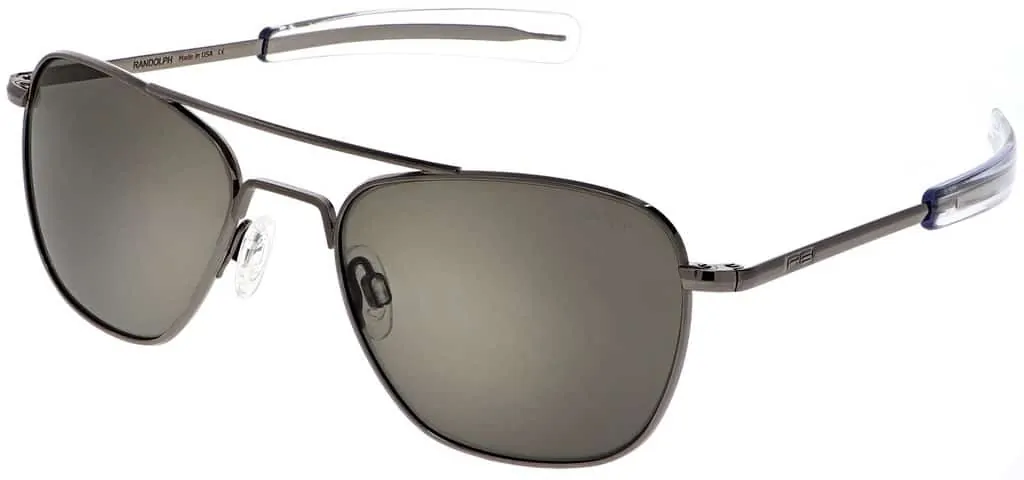 You can't go wrong with a nice pair of Randolph Aviators. You'll look straight out of Top Gun with these gunmetal frames, and they're so comfortable too. If you're going to look at any pair of aviator sunglasses on the market, you have to check out Randolph's version. They're some of the highest quality frames on the market.
Round
We're going to avoid those dreaded round lenses because all you'll do is make things more circular. Obviously, you'll be looking for some lenses that have a bit of an edge to them: something rectangular would work well. You can also look for square-shaped frames with some rounded lenses, and those will look great on you too.
Recommendations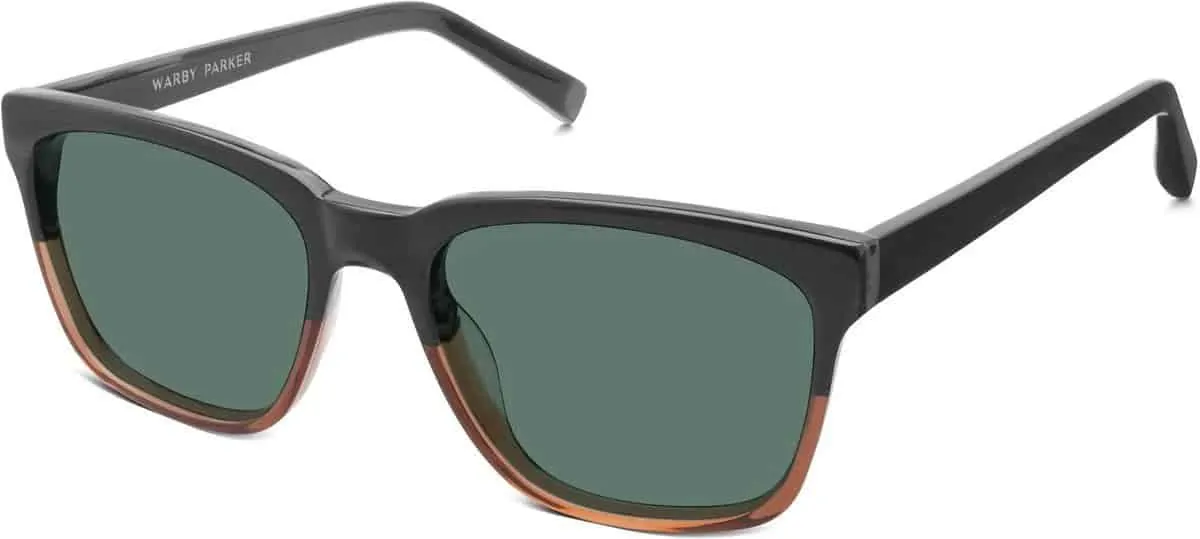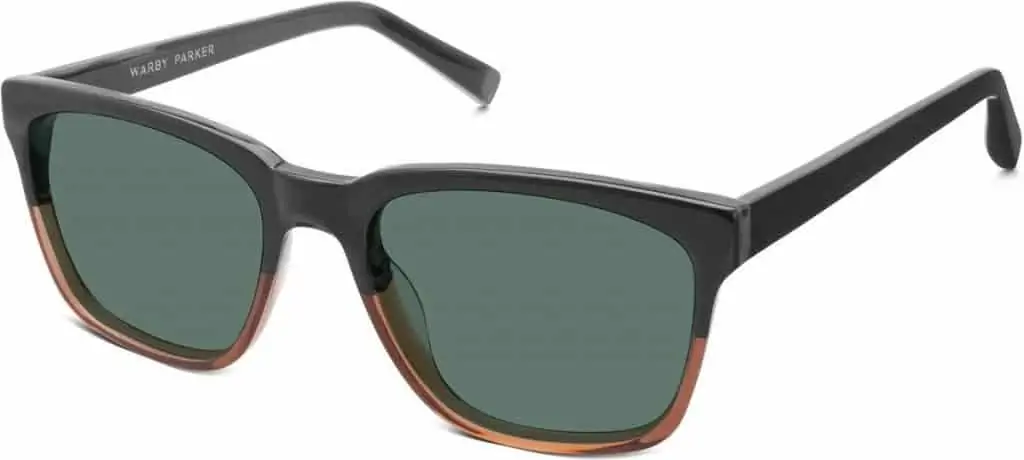 I love the Barkley frames. A classic shape that Warby Parker improves by adding a striped highlight over the top. The lenses are slightly rounded, but the frames are still rectangular enough to off-shoot your rounded face. You can even get yourself a classic pair of frames while making sure they fit your face shape.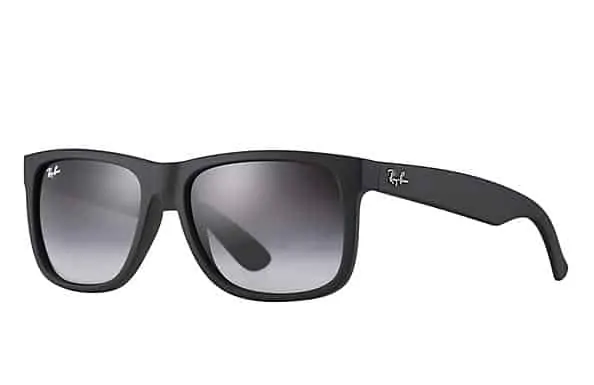 The Justin Classic was inspired by the Wayfarer's but features a larger rectangular lens. Instead of a shiny finish, the Justin Classic decided to go with a rubberized matte finish that looks great. Again, remember that we are looking for something a bit boxier because we don't want to double up on our roundness, which is why the Justin Classic is a beautiful addition to any sunglasses collection.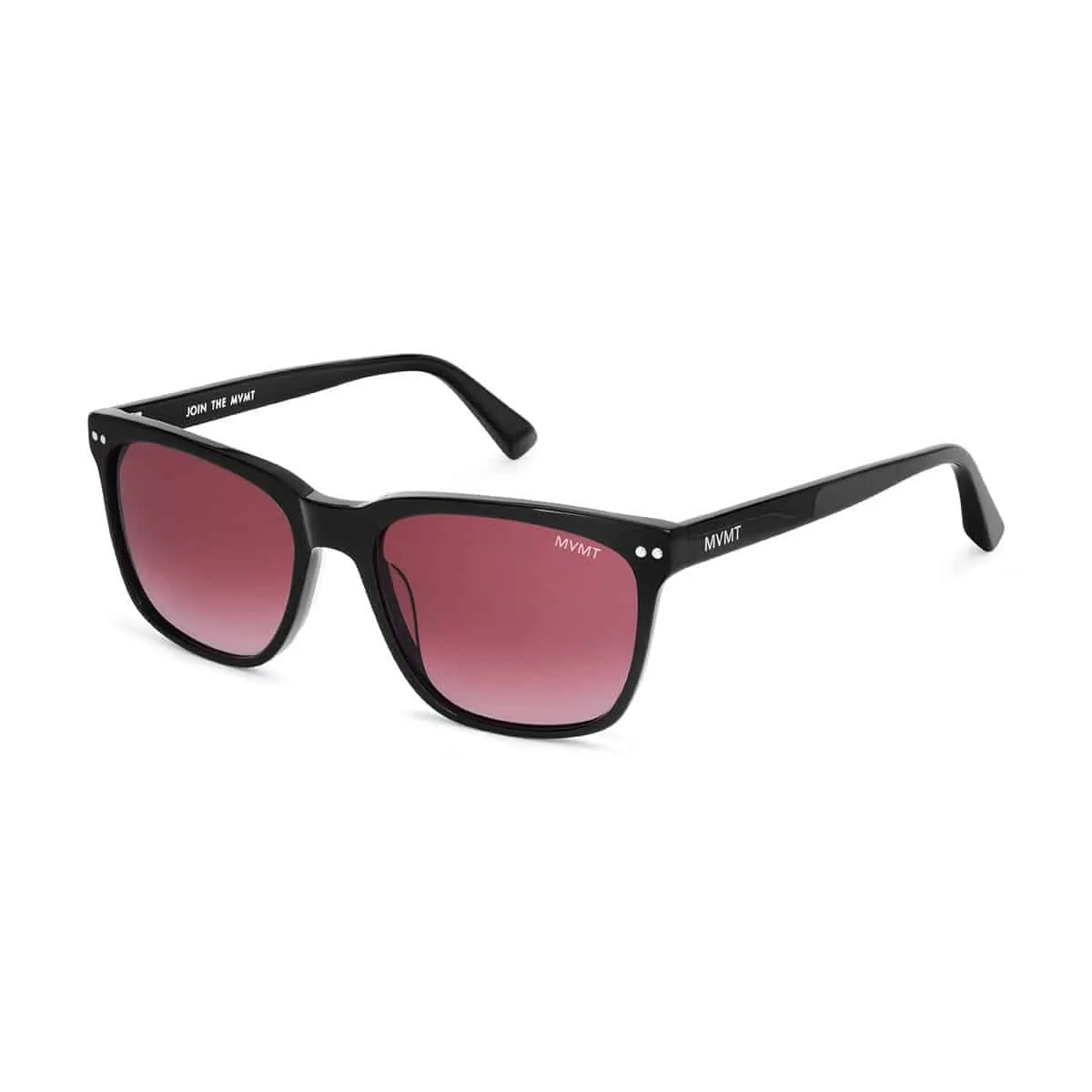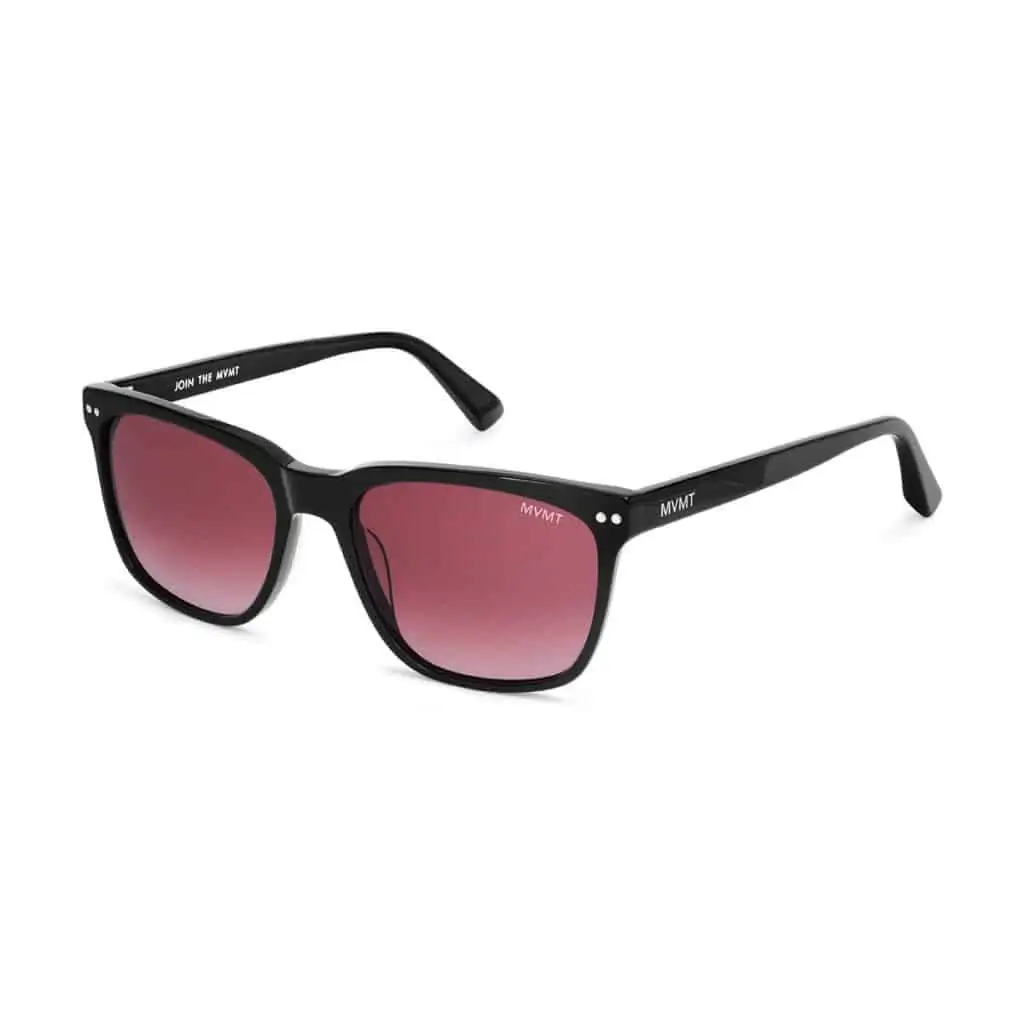 If you're looking for something a bit more stylish and bold, the Ritual might be your best bet. Not many of the sunglasses featured in this men's sunglasses guide offer red lenses, but somehow the Ritual just makes them work. On the thin side, these glasses are absolute show-stoppers but definitely take care of how these frames (and lenses) might fit in with the rest of your summer fashion wardrobe before picking them up.
Oval
You're in luck: oval faces tend to look good in just about any lense out there. When looking for sunglasses, think about picking up a thicker frame, it'll highlight a lot of your features. But seriously, you can rock just about anything with an oval face, so give it a shot.
Recommendations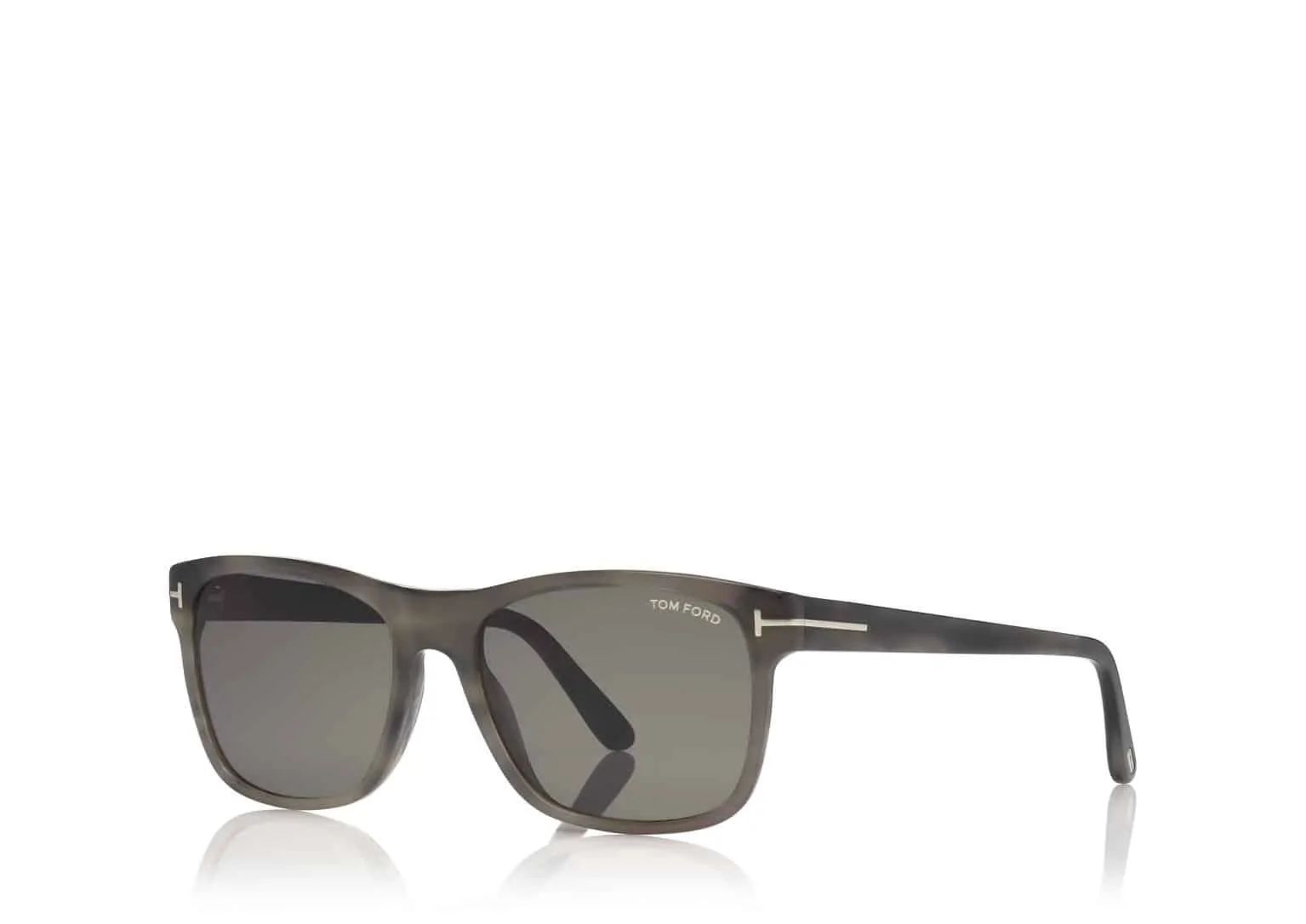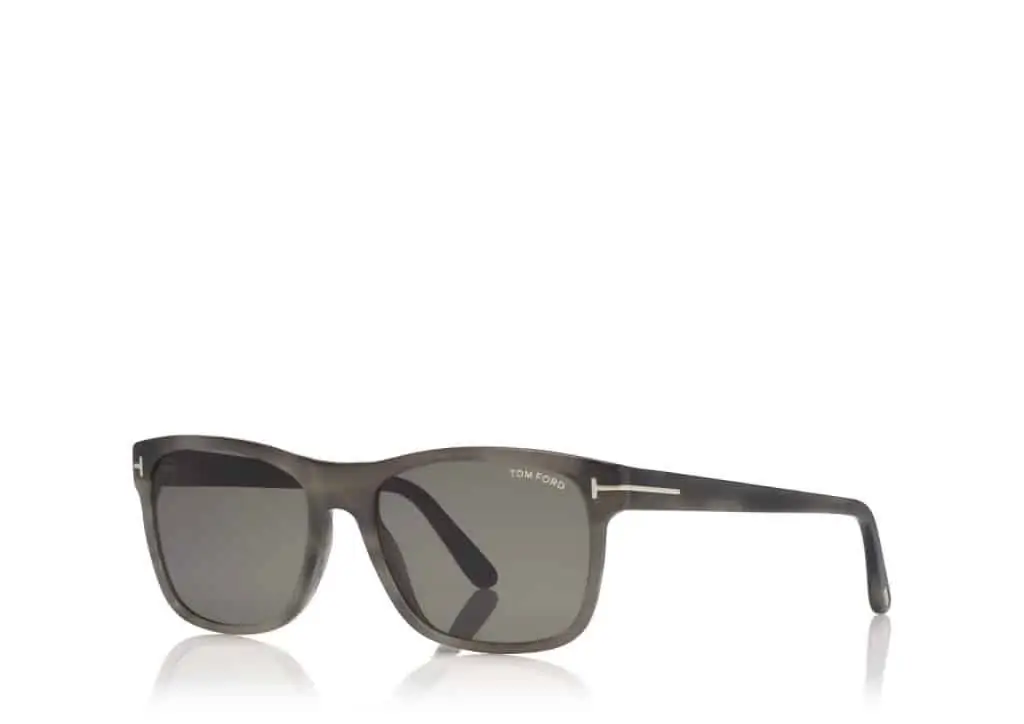 It's hard to top a nice pair of Tom Ford sunglasses, and especially the Giulio. Soft rounded edges with a bit of a cat-eye on the side, these sunglasses look straight out of a James Bond film. I love the brown version of these sunglasses with the small metal T design on the front.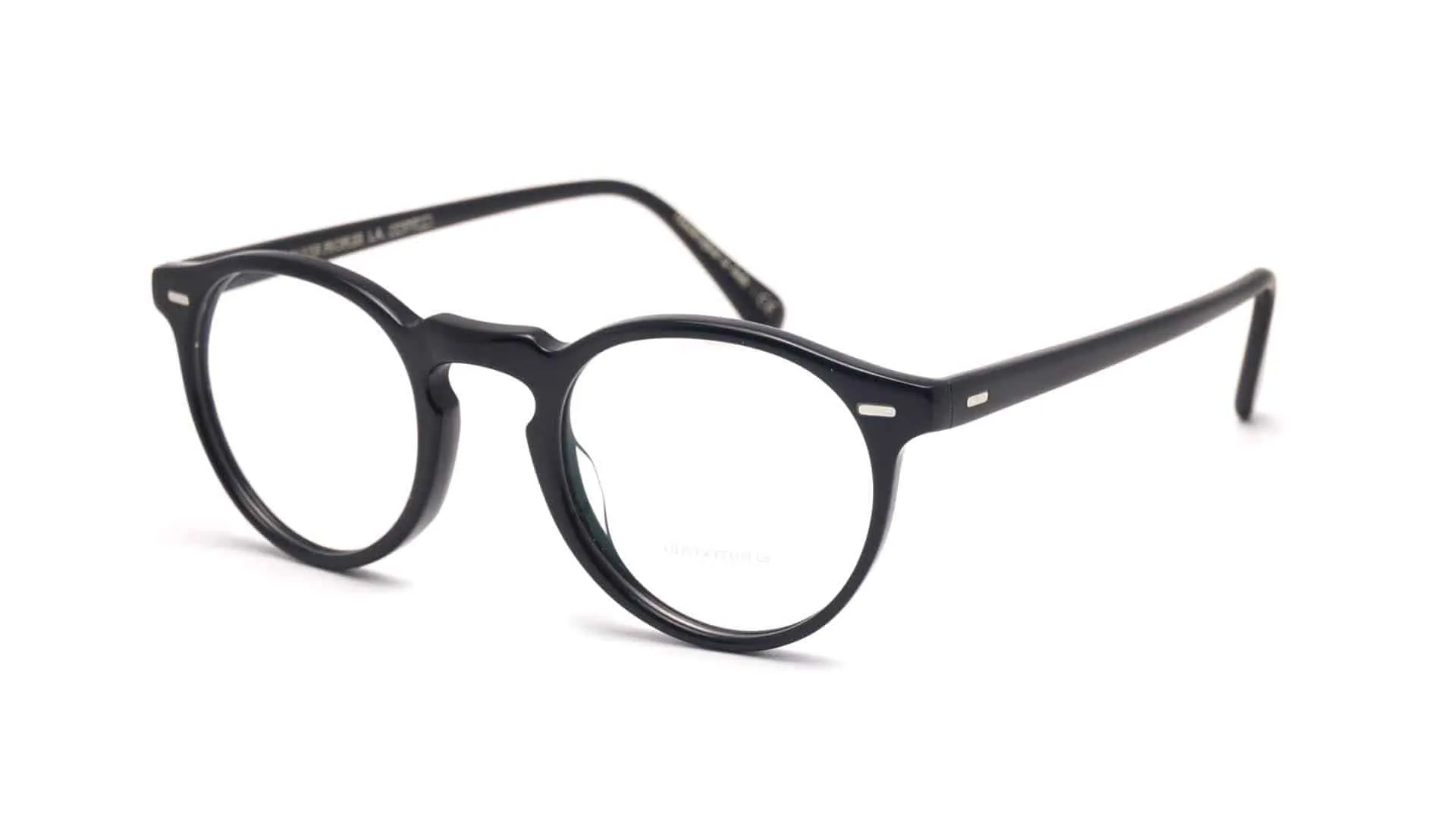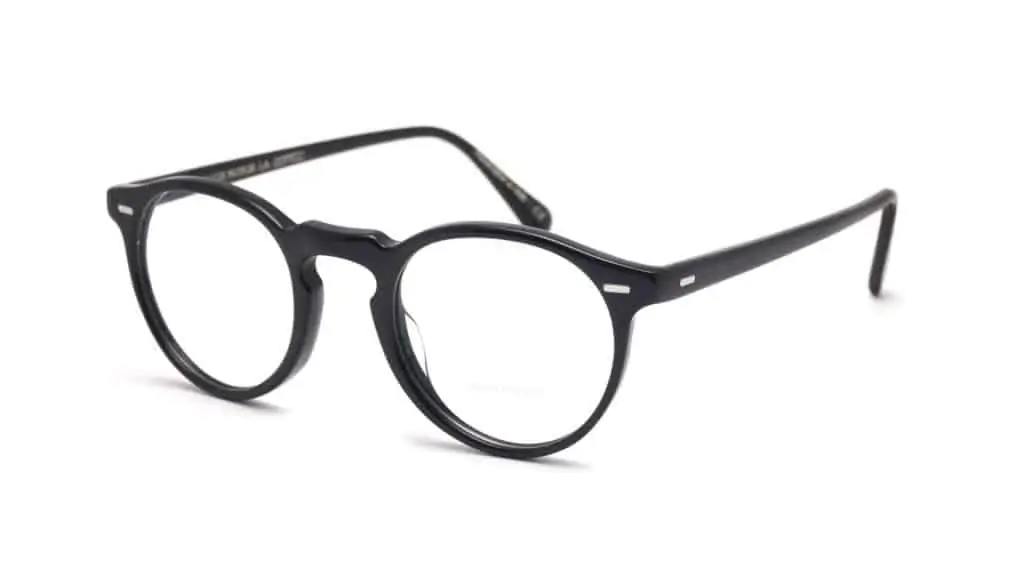 Obviously inspired by the actor of the same name and his role in To Kill a Mockingbird, the Gregory Peck sunglasses by Oliver Peoples are the perfect mix of modern and classic. The top of the frame is black, while the lenses are outlined in tortoise. Mixed with the curve and straight-lines to create the frame, these sunglasses are timeless.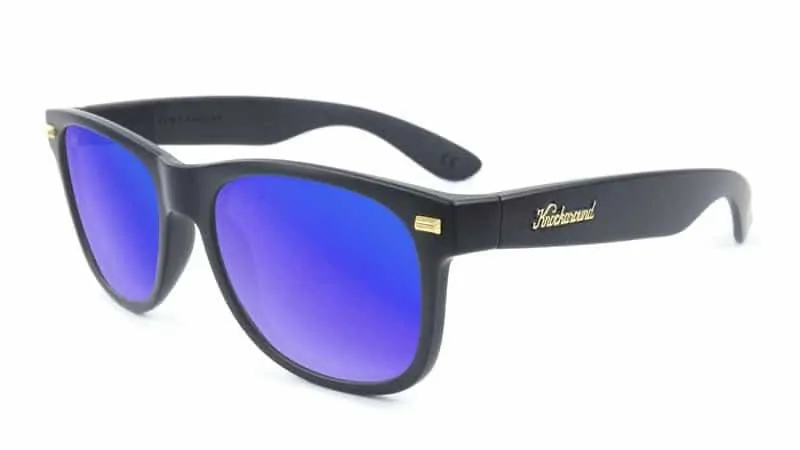 If you're looking for something a little more affordable, then check out the Fort Knocks. The matte black finish with moonshine colored lenses makes a great combination, but where these sunglasses shine is in their simplicity. There's nothing fancy here: just a great set of sunglasses at a great price.
Conclusion
One thing to remember is that while we love all of the sunglasses featured in our men's sunglasses guide, it's also really important that you find a way to try them on before purchasing. You never know if a frame might be too big or too small, or if it's just not the right fit for your style.
Make sure to follow us on Facebook and Twitter!
If you enjoyed this, be sure to check out some of my other pieces here on Dudefluencer:
Men's Summer Fashion Essentials
The Best Men's Summer Shoes
The Top Men's Sustainable Swimwear Brands